Serene. Friendly. Laid-back. Cozy. A hidden gem in the French countryside with all the goodies: great home-made food, wine, medieval villages, nature. Recommend for everyone who wants to leave the city life behind and relax in a quiet, home-like environment and hassle-free atmosphere. Loved it. — NITA T.

More lovely guest reviews >>
---
When in Need of Fresh Air & Fresh Ideas.
---
The times are changing, and so is the office. Working remotely was once an exotic privilege of few, yet today it's become the norm for many. The Hamlet offers an excellent environment to take your office and team out to the nature, and take advantage of the inspiring ambiance on the silent countryside. We can assure you'll be in peace and calm, and that you will be able to concentrate on exactly what you came for.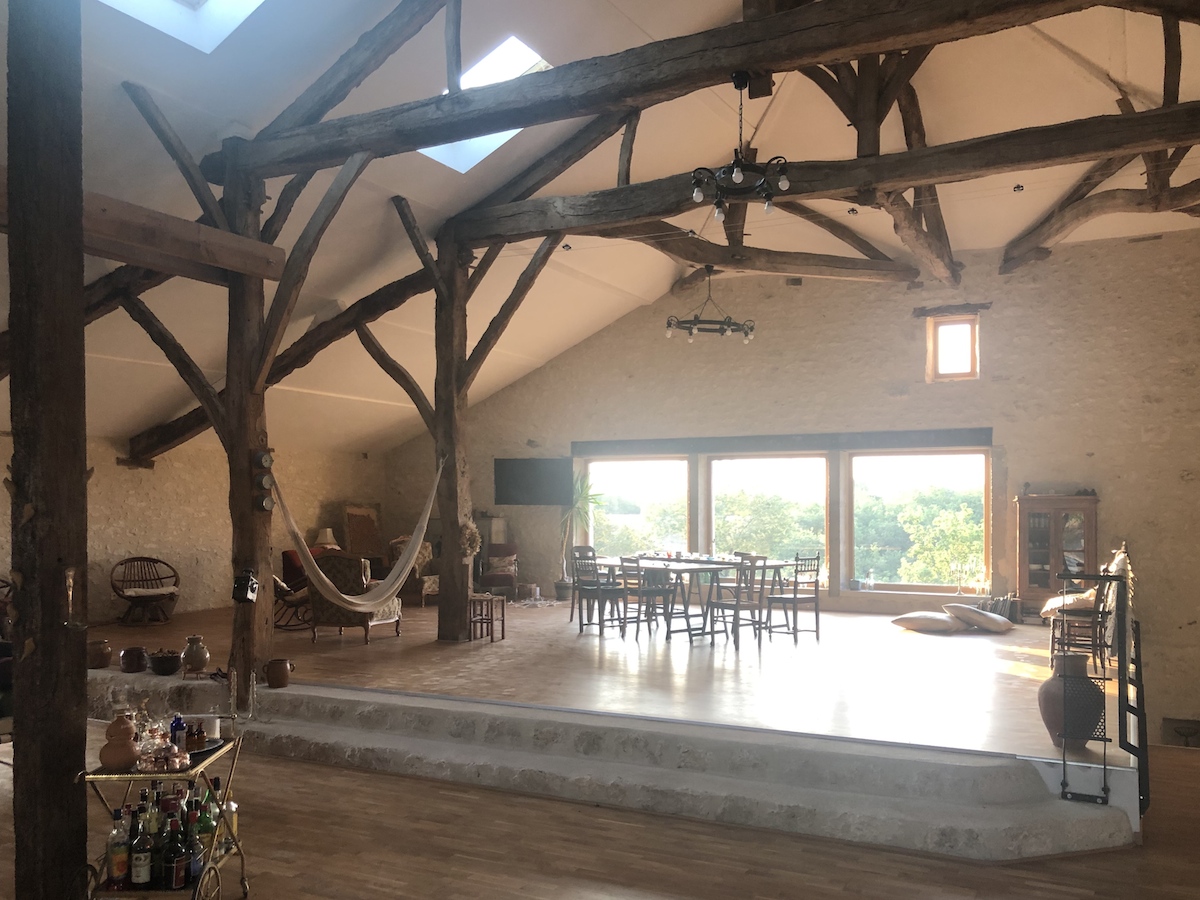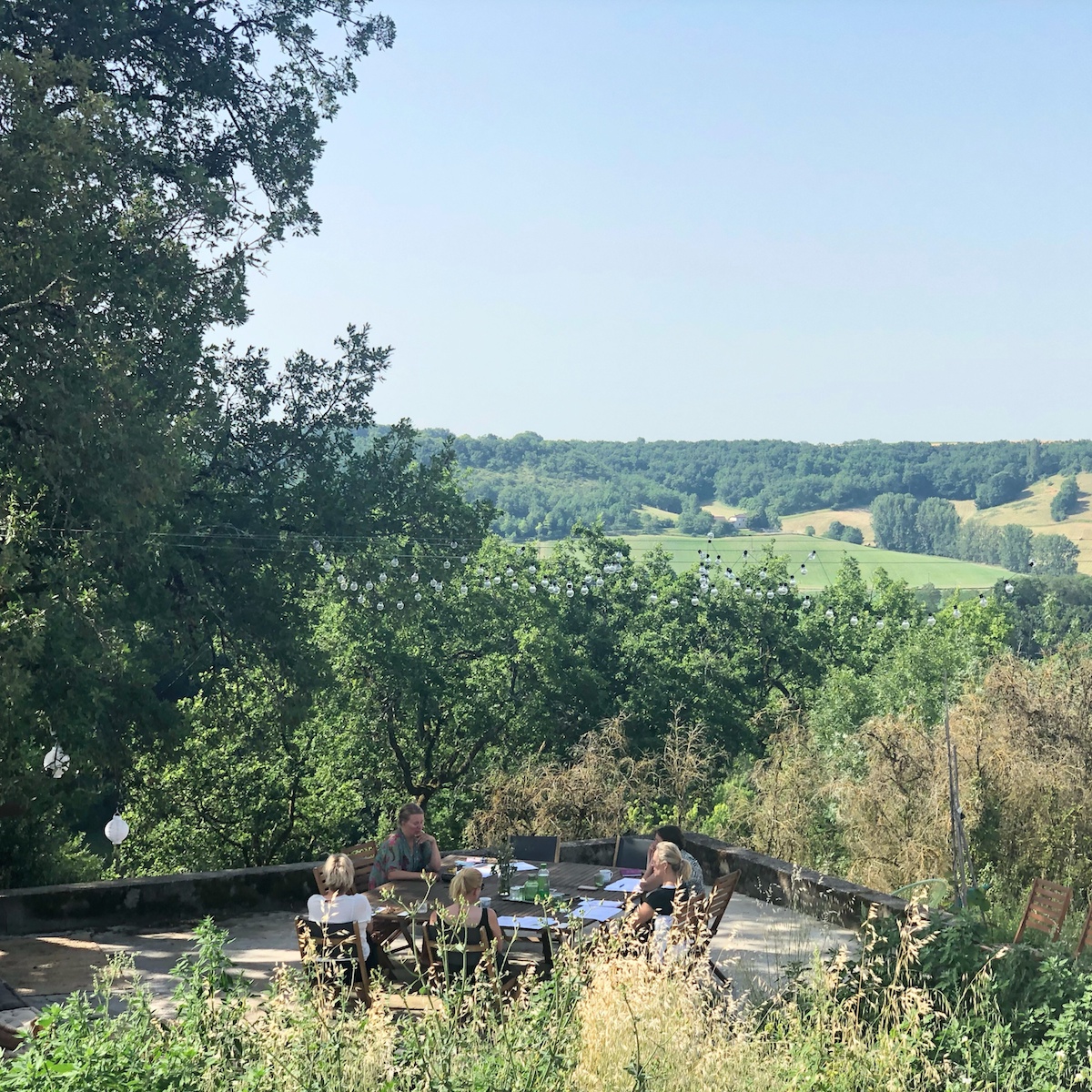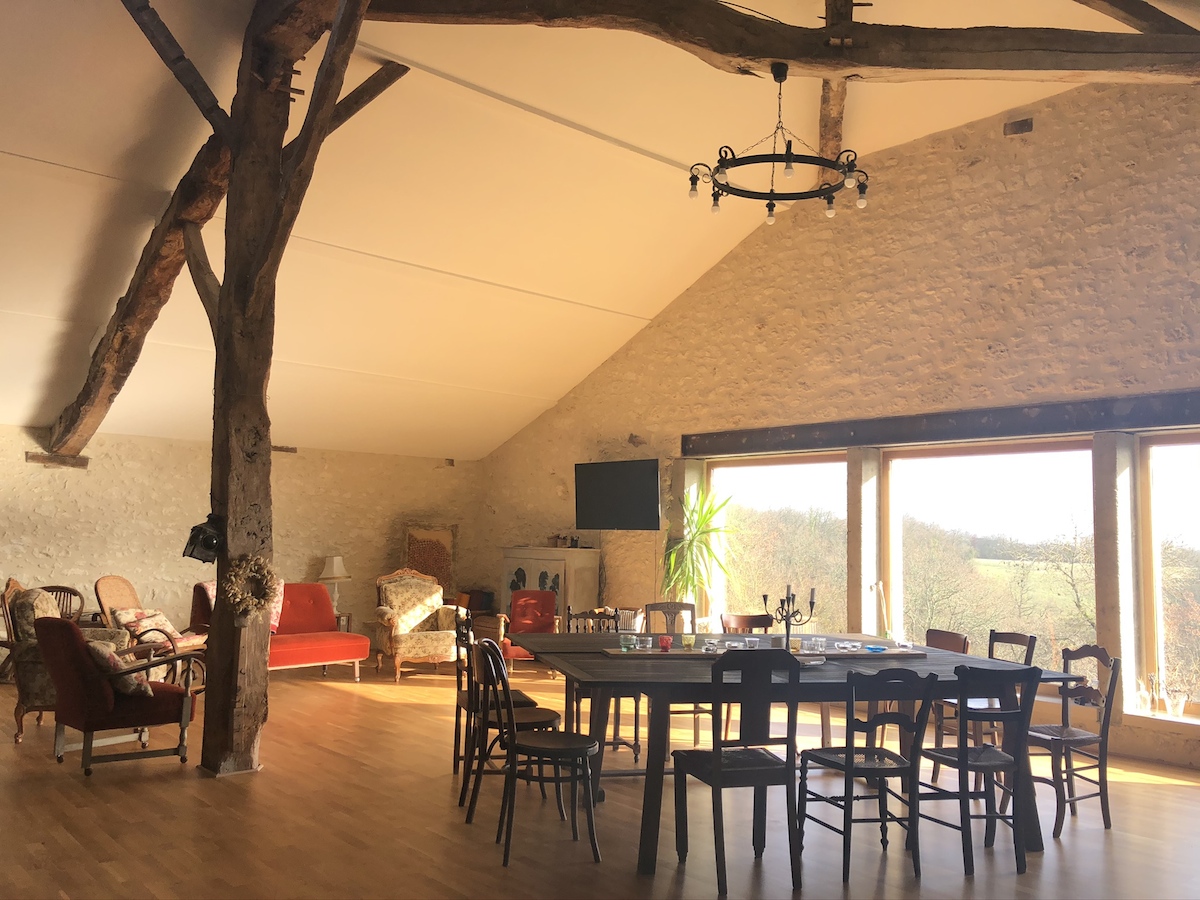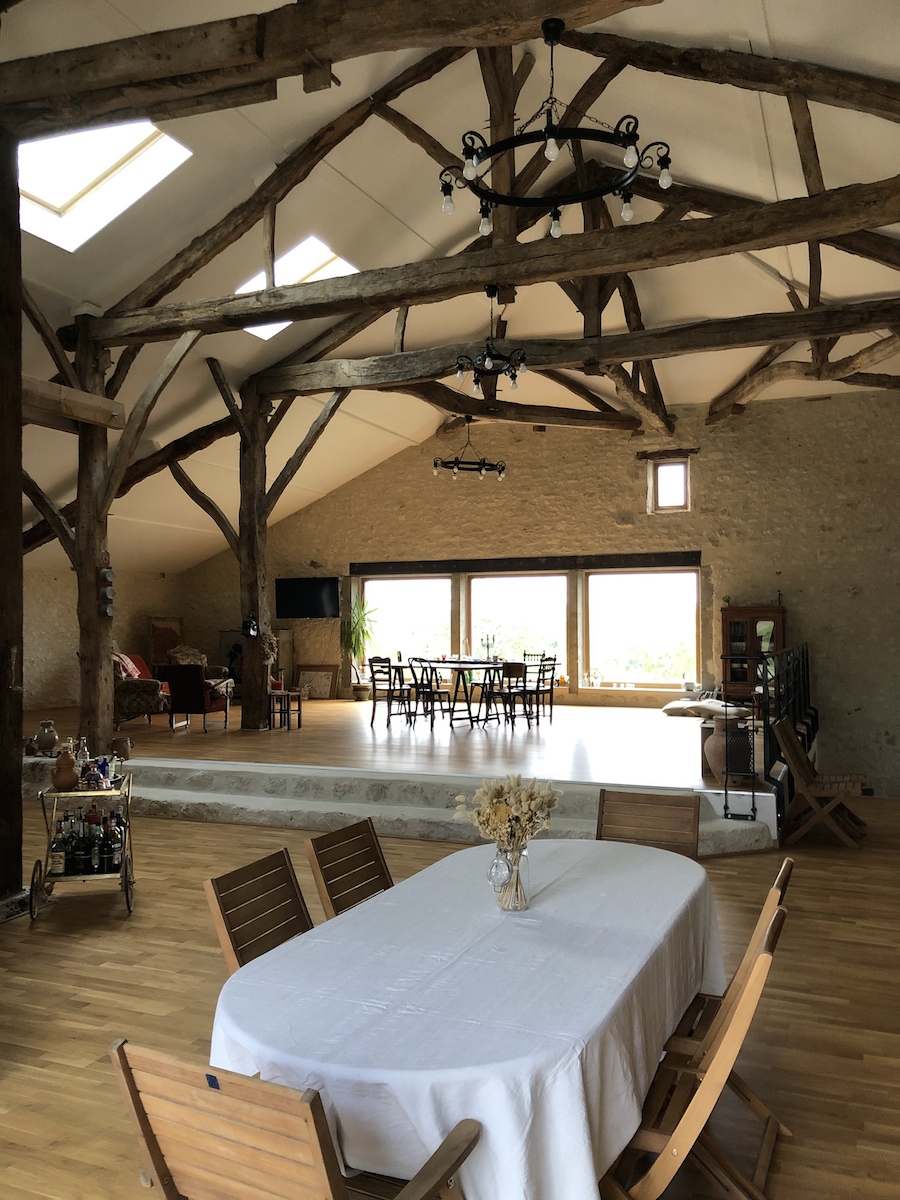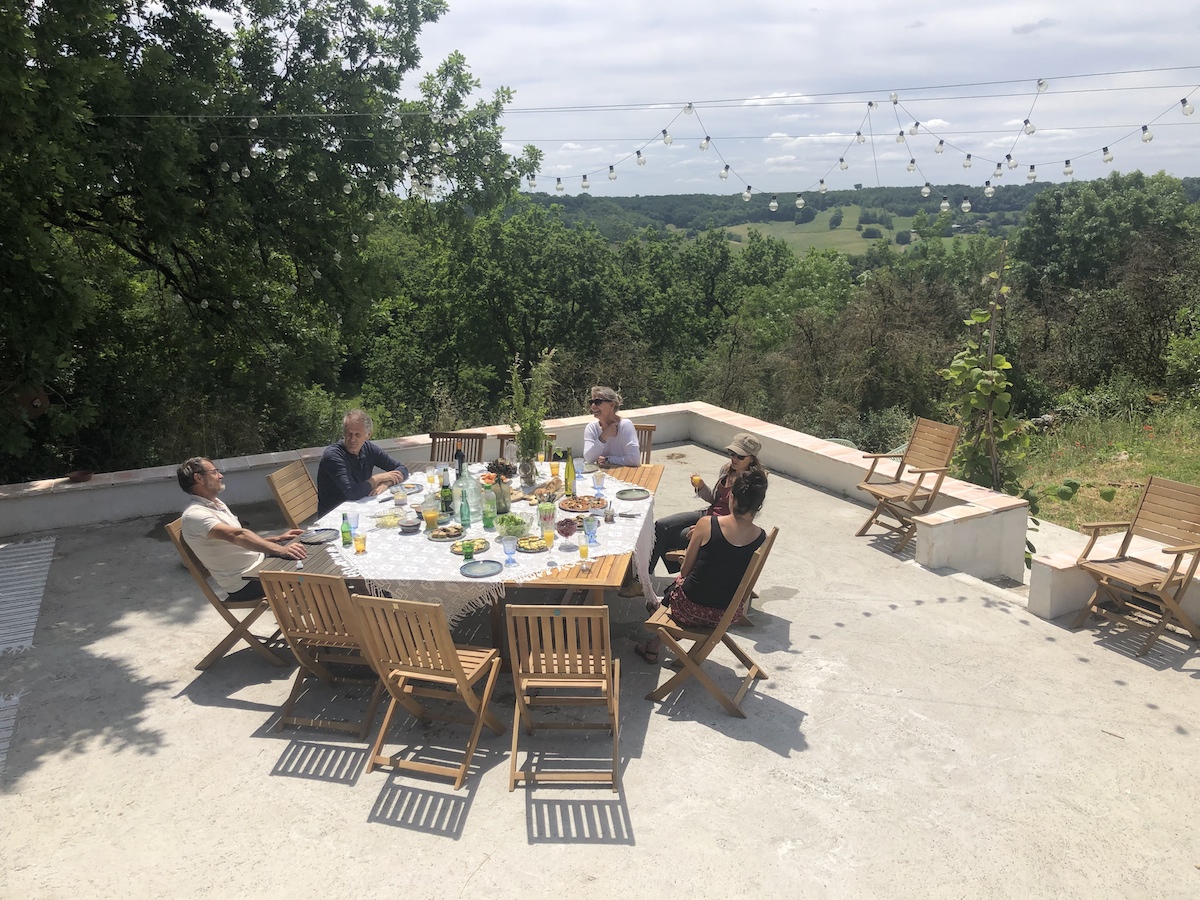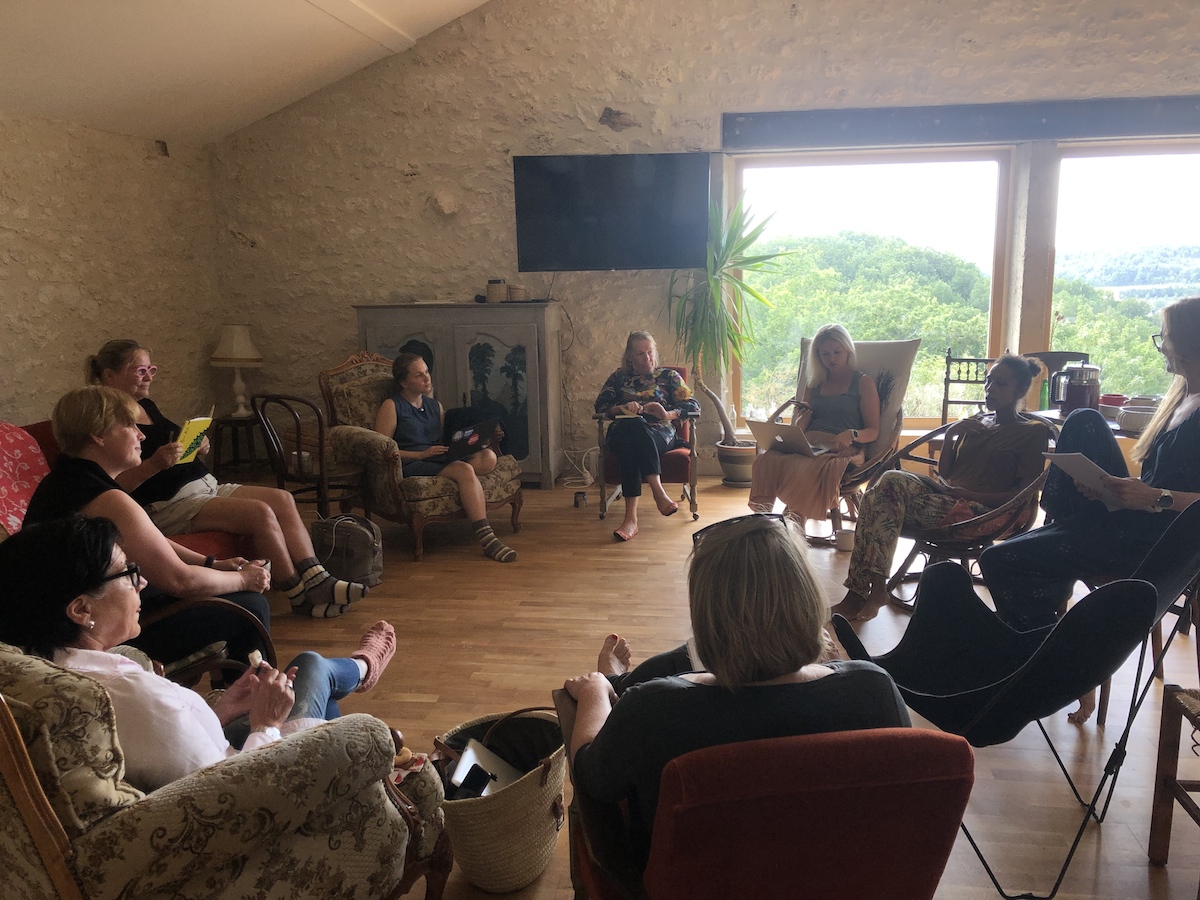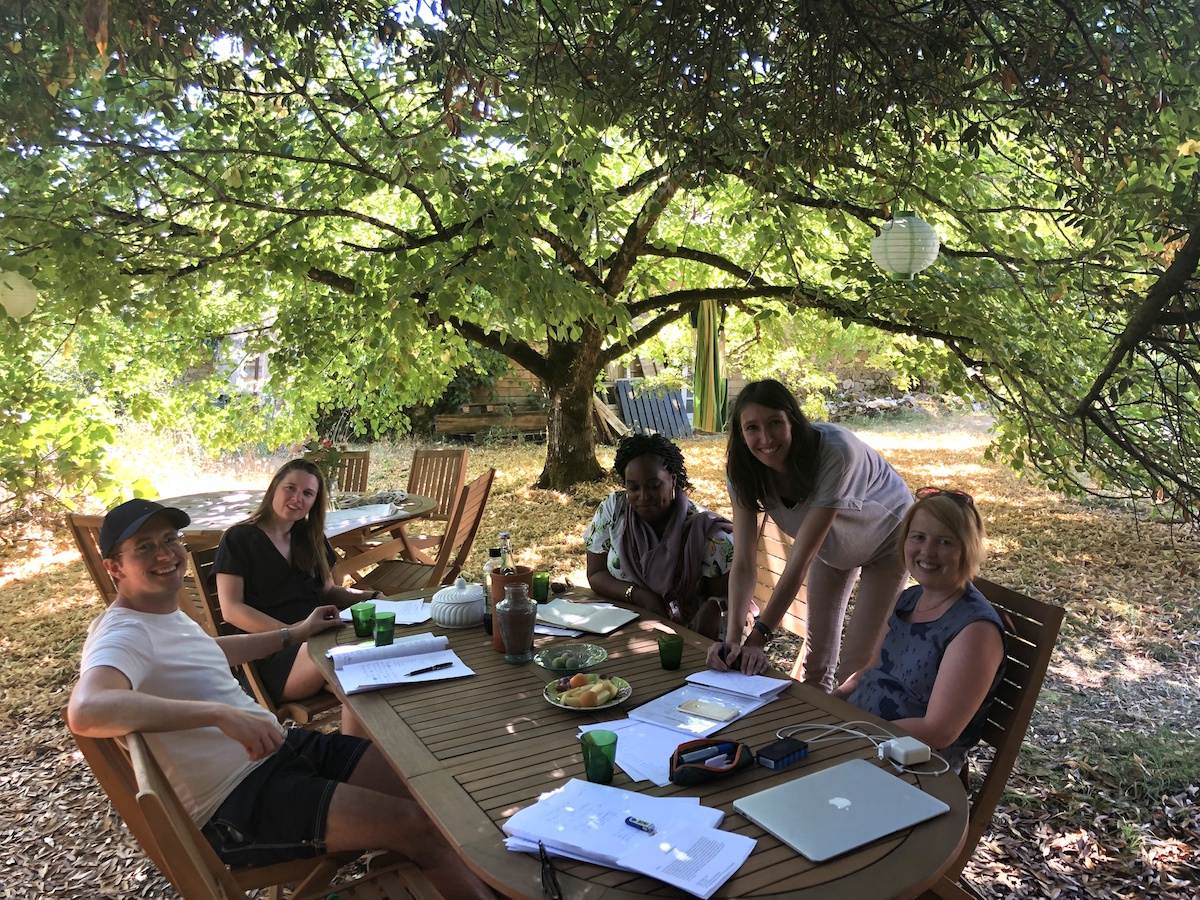 Your Options for "The Office"
The open spaces, many outdoor terraces, hectares and hectares of surrounding nature – find your favorite spot or work from a different one every day!
The huge renovated barn is full of charm and has all the amenities you need for working – and relaxing. Work together or all separately, you'll have plenty of space for both. Several options to take the office outdoors, you can work with magnificent views or in the shade or even by the natural pool before dipping into it after work.
Seated (formal meeting): 20
Seated (workshop/dinner): 30-40
Standing (cocktail/party): 57
360 m2 (3900 sq ft)
Meeting, Lounging & Dining areas
Platform with views
Wifi
Audio, video, Apple-tv
Fully equipped kitchen
Restroom
Piano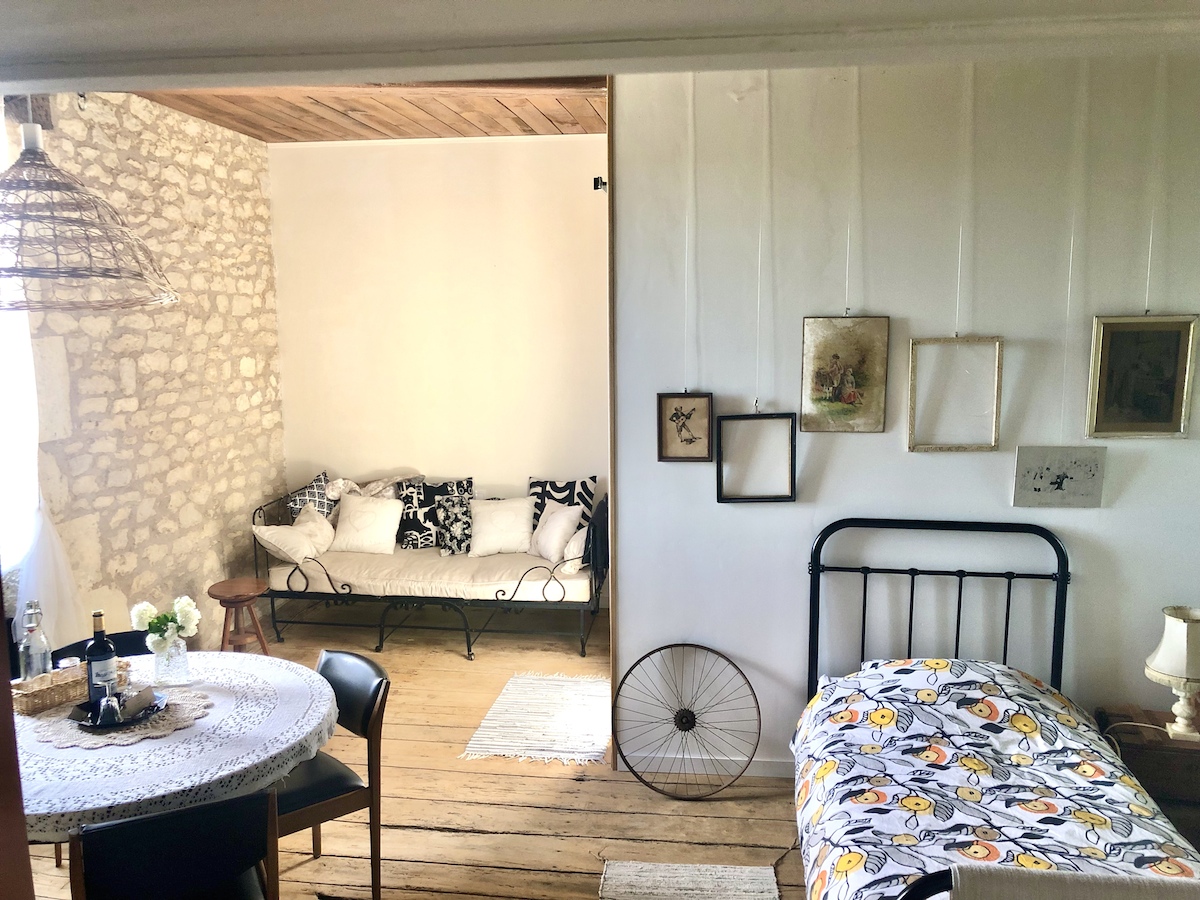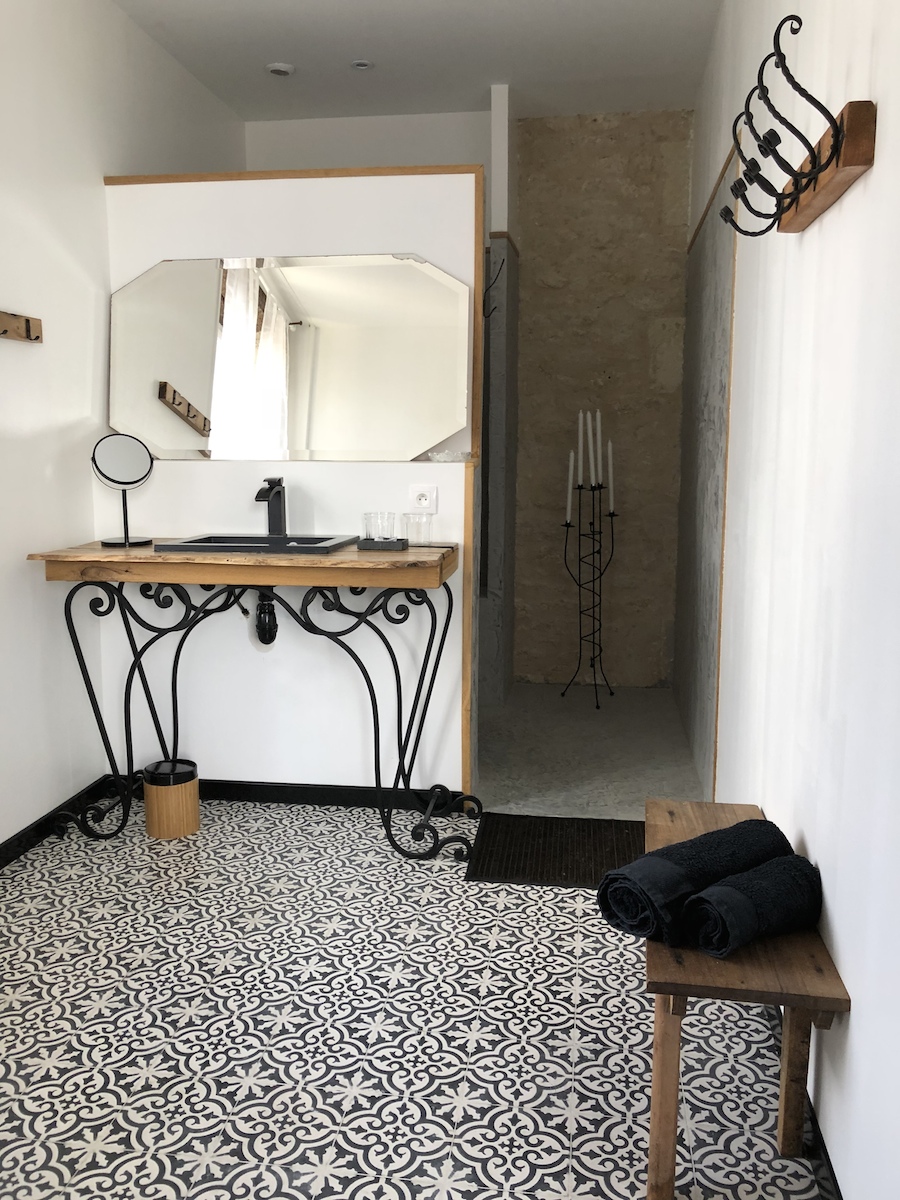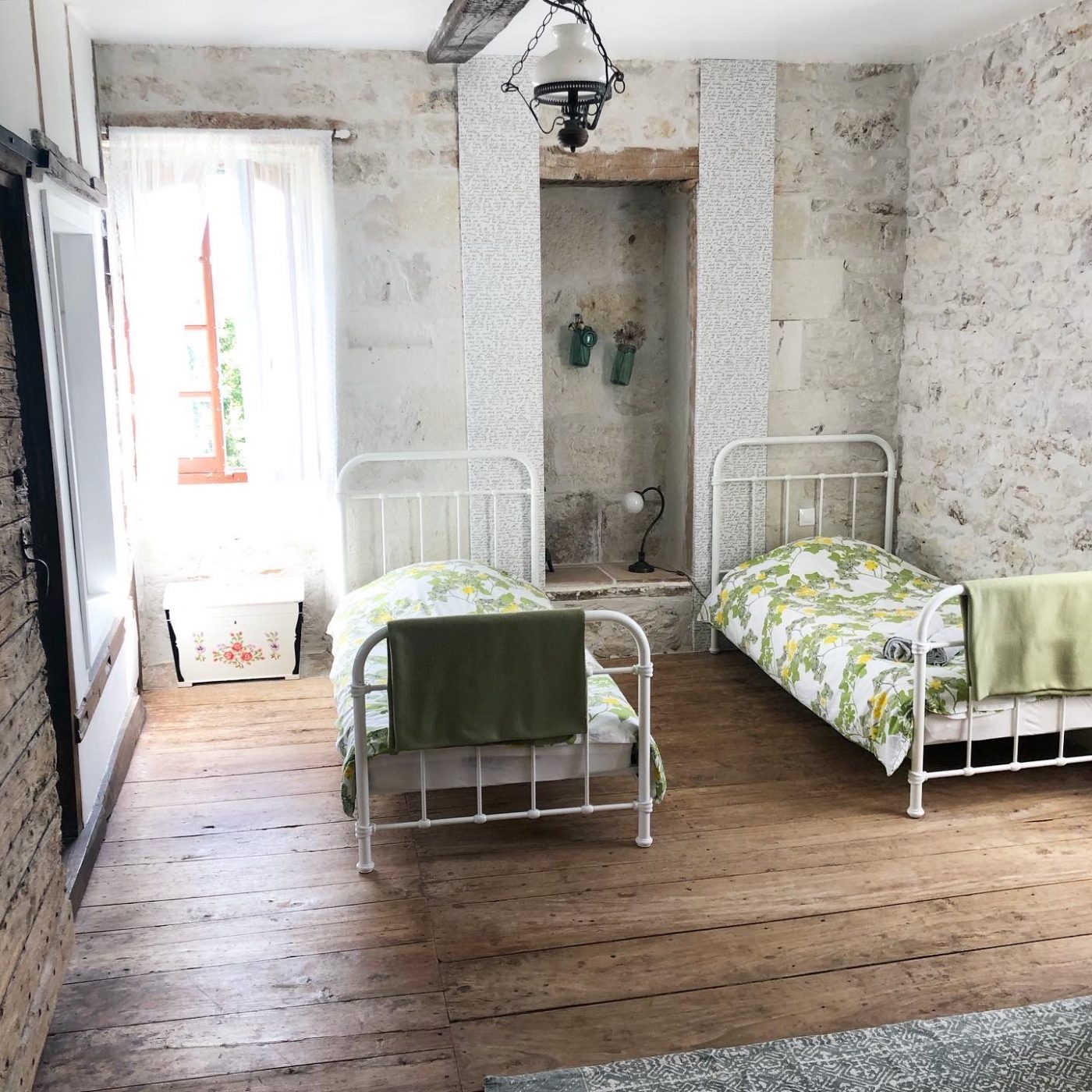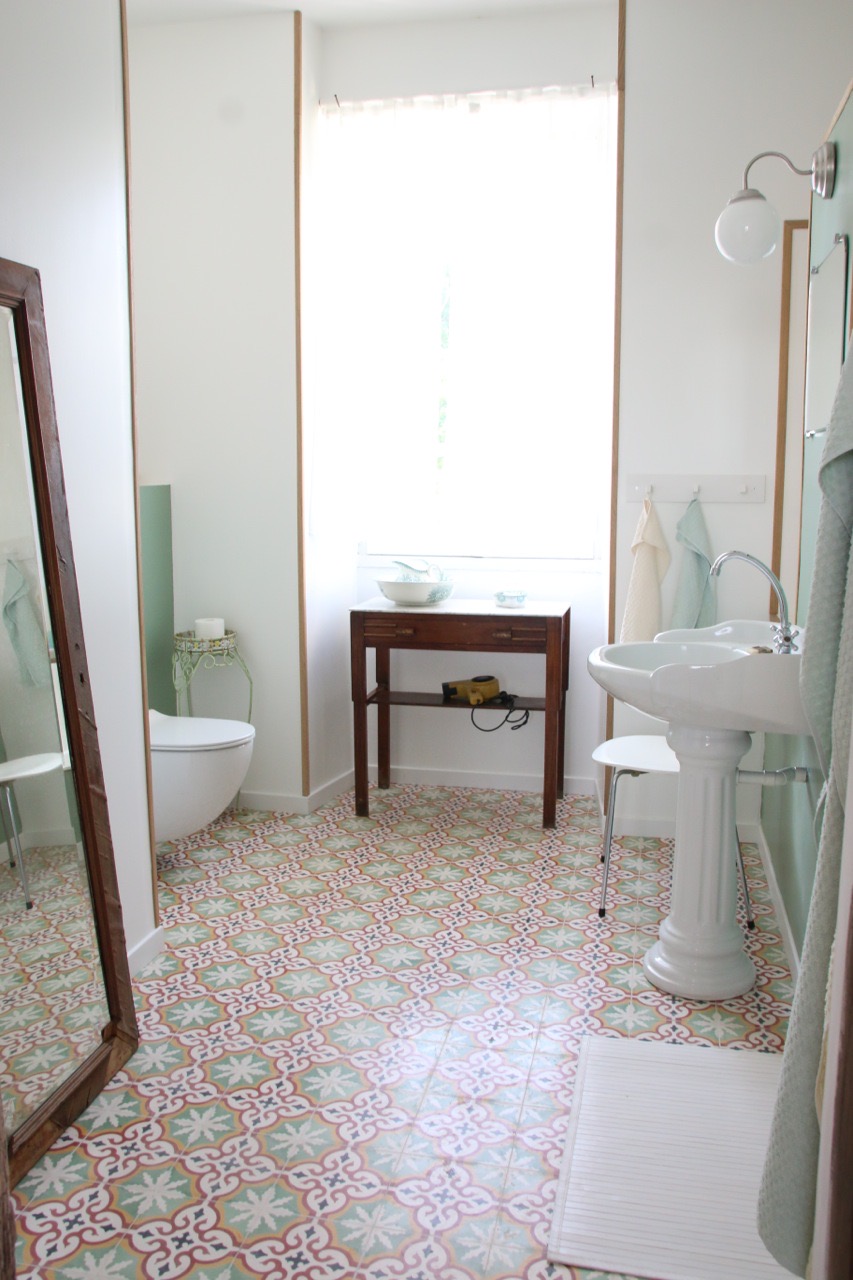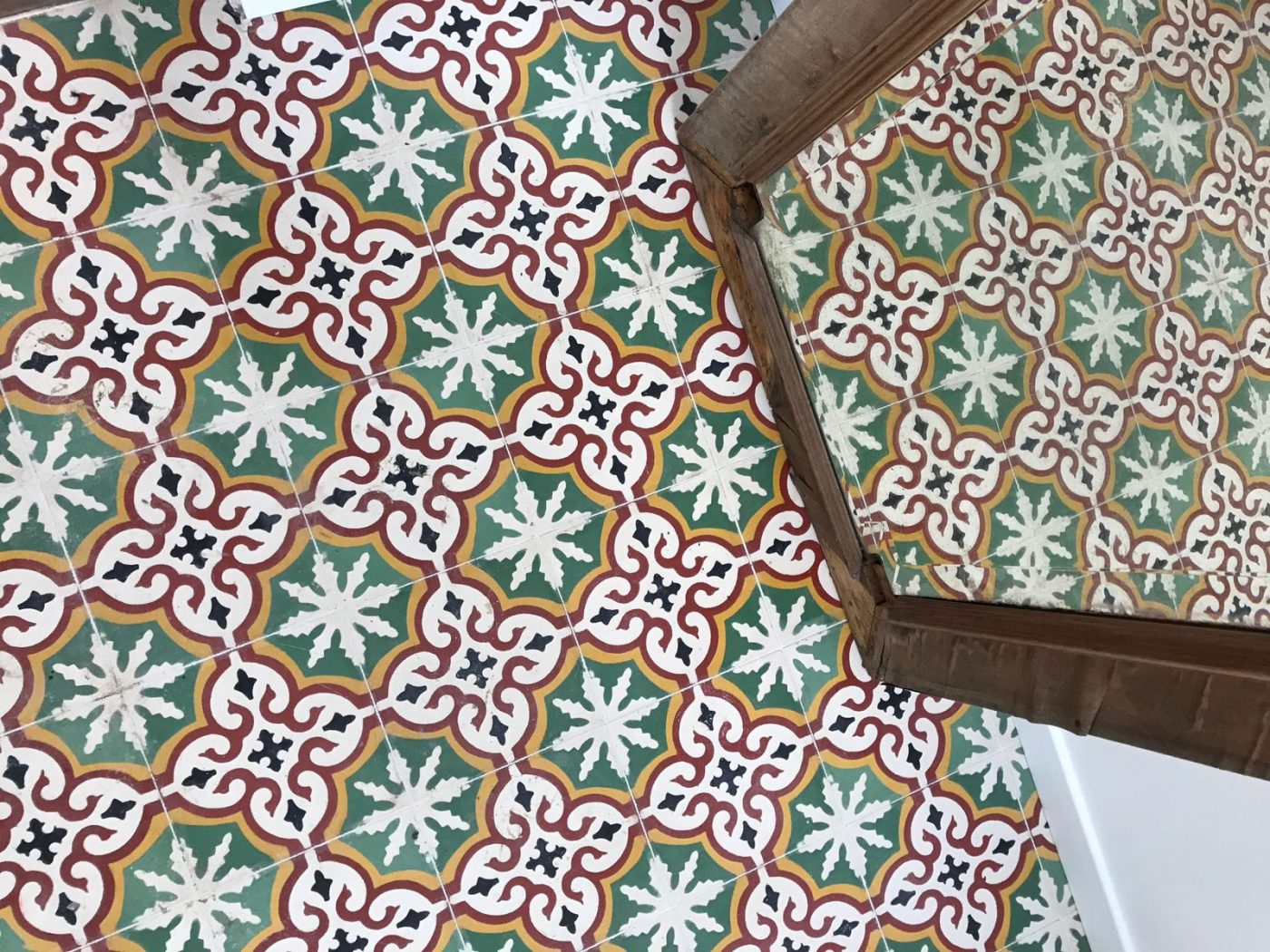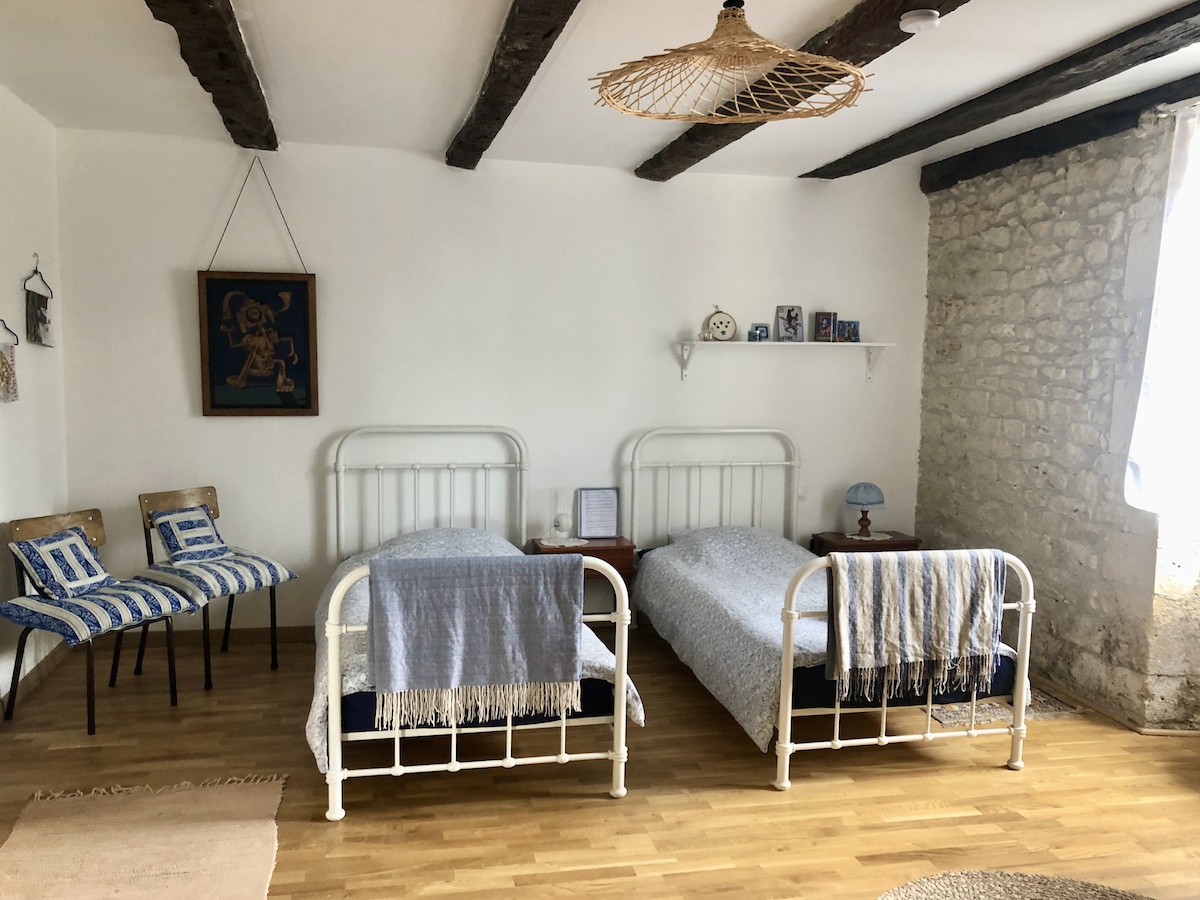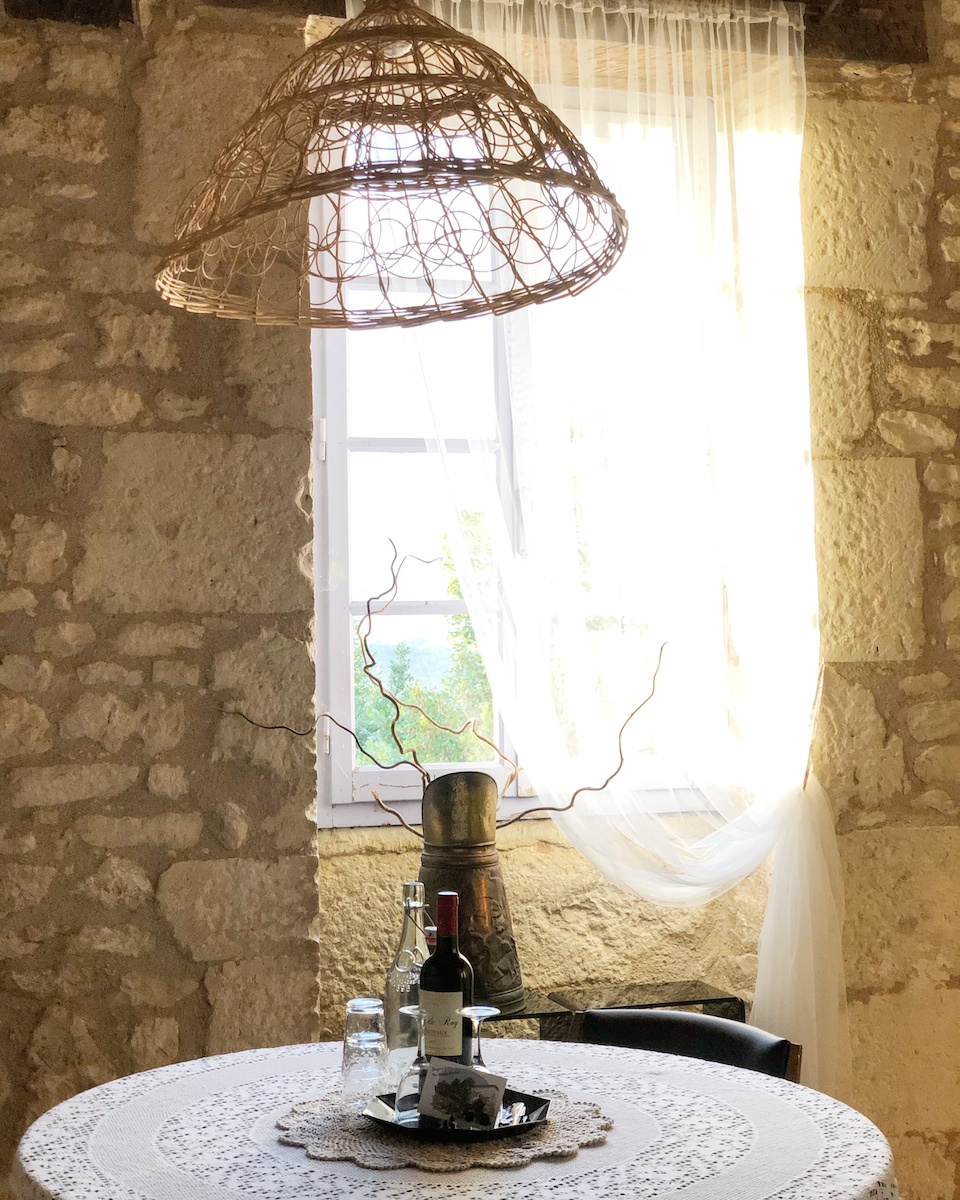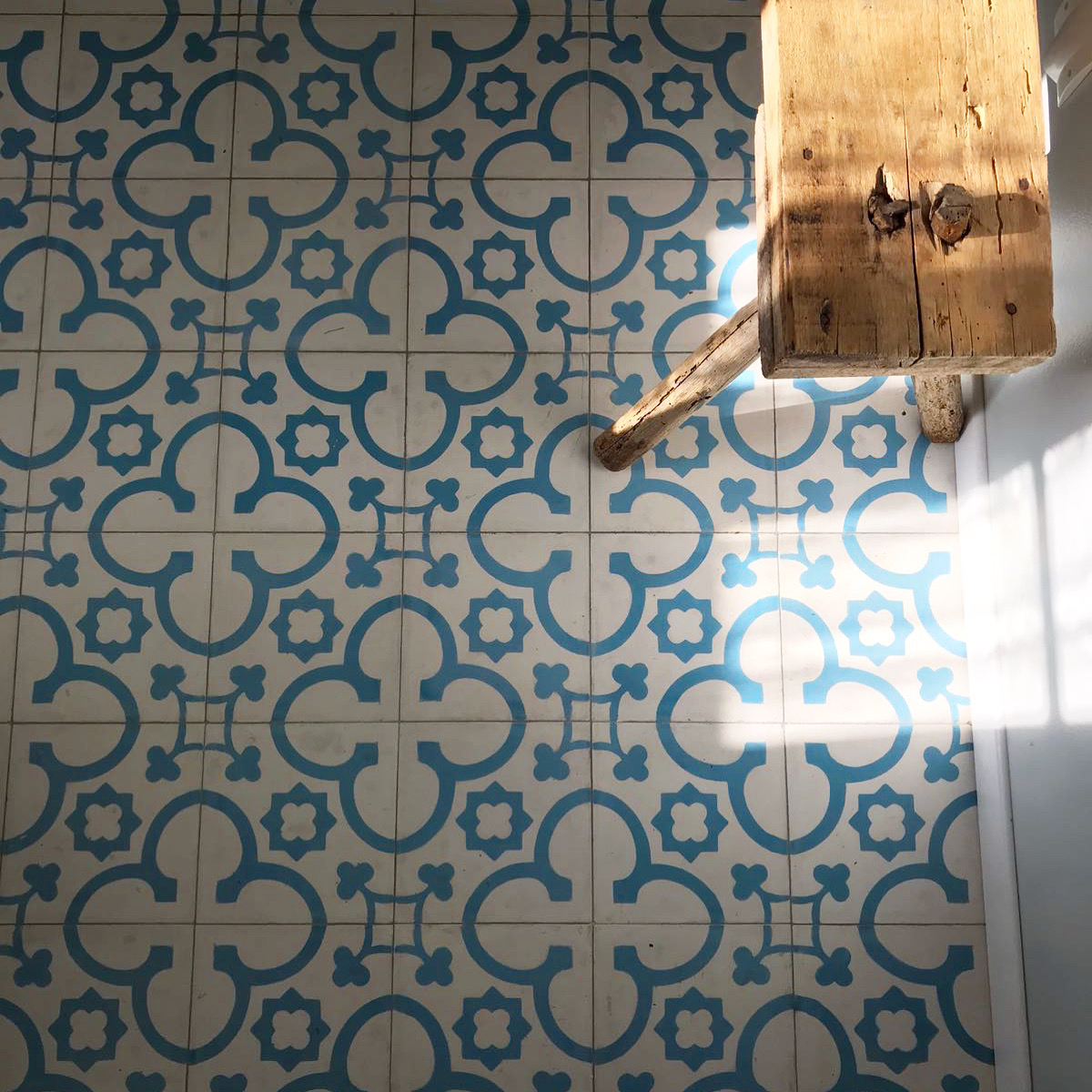 The Accommodation
The guest rooms are charmingly renovated, tons of recycled treasures yet with modern comfort in mind. Each has a choice of two single beds or a double bed. All have an ensuite bathroom with a window – and those amazing moroccan cement tile floors!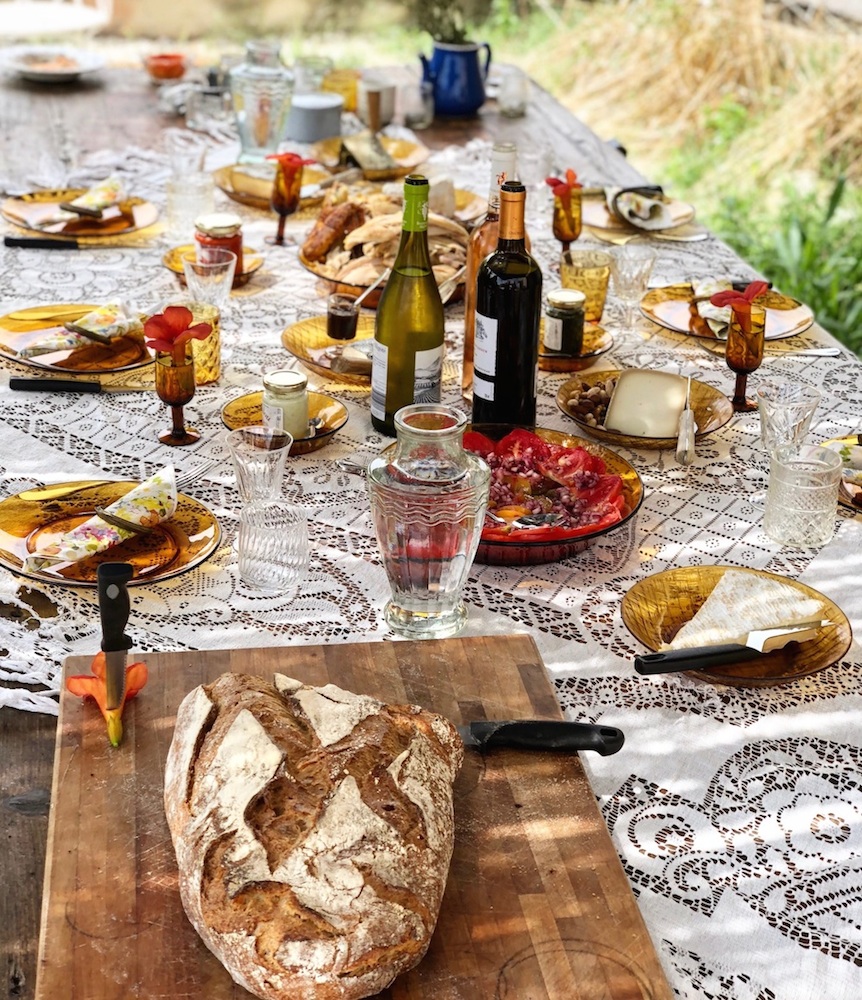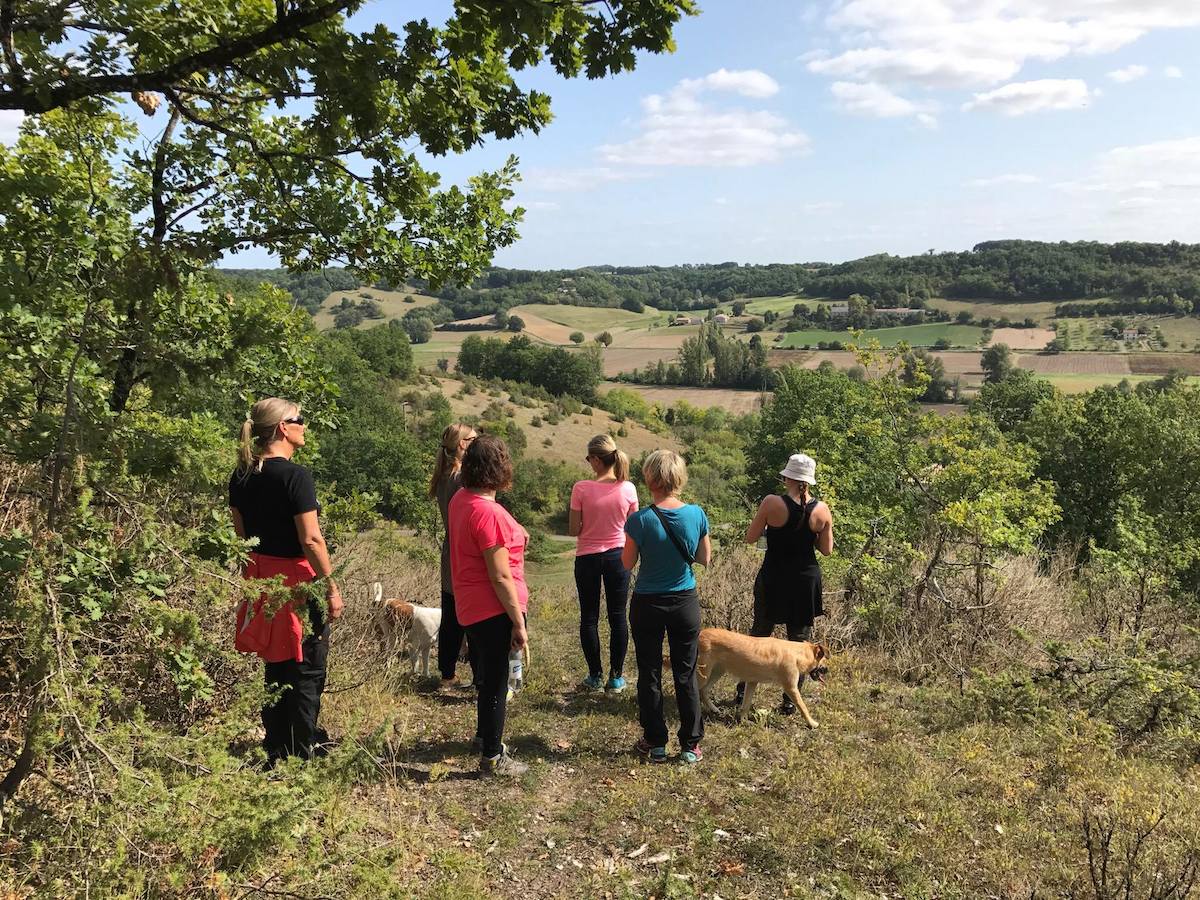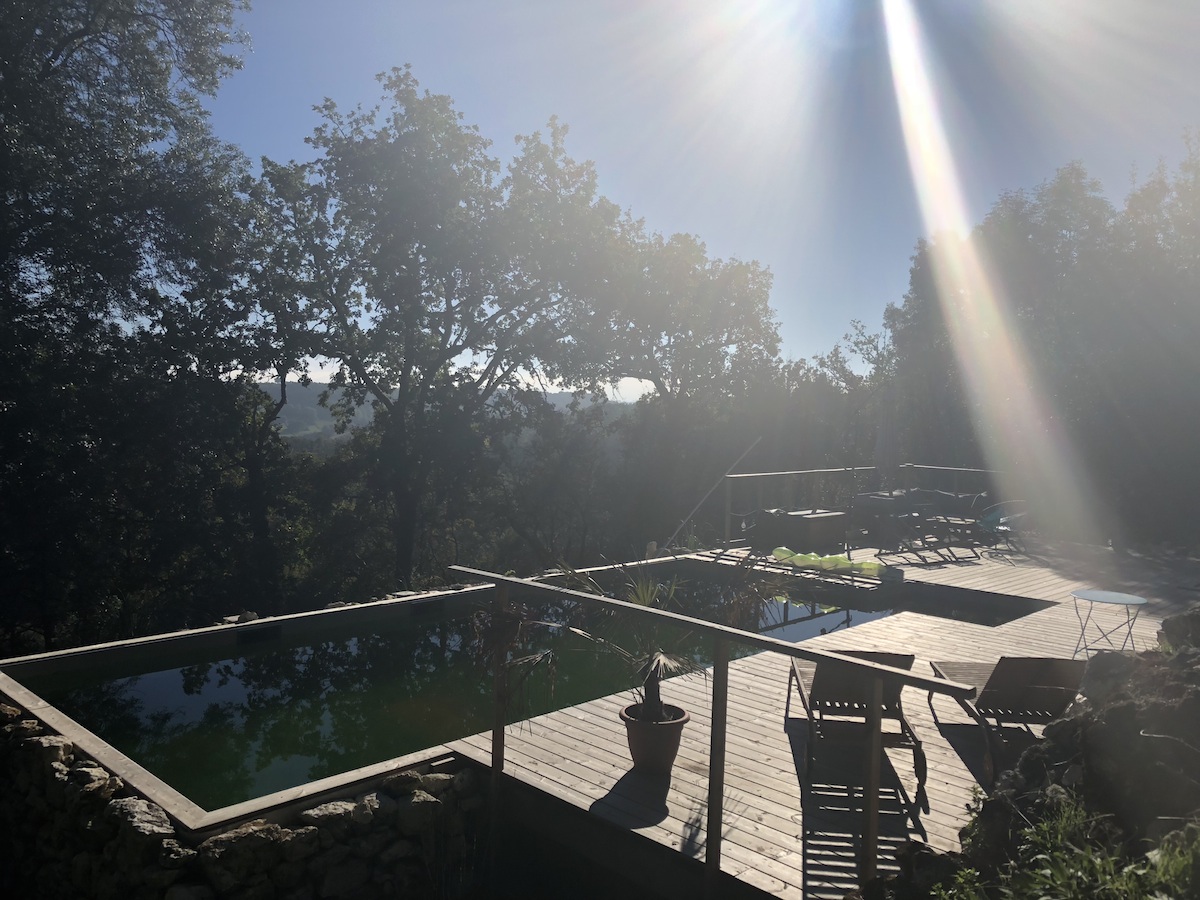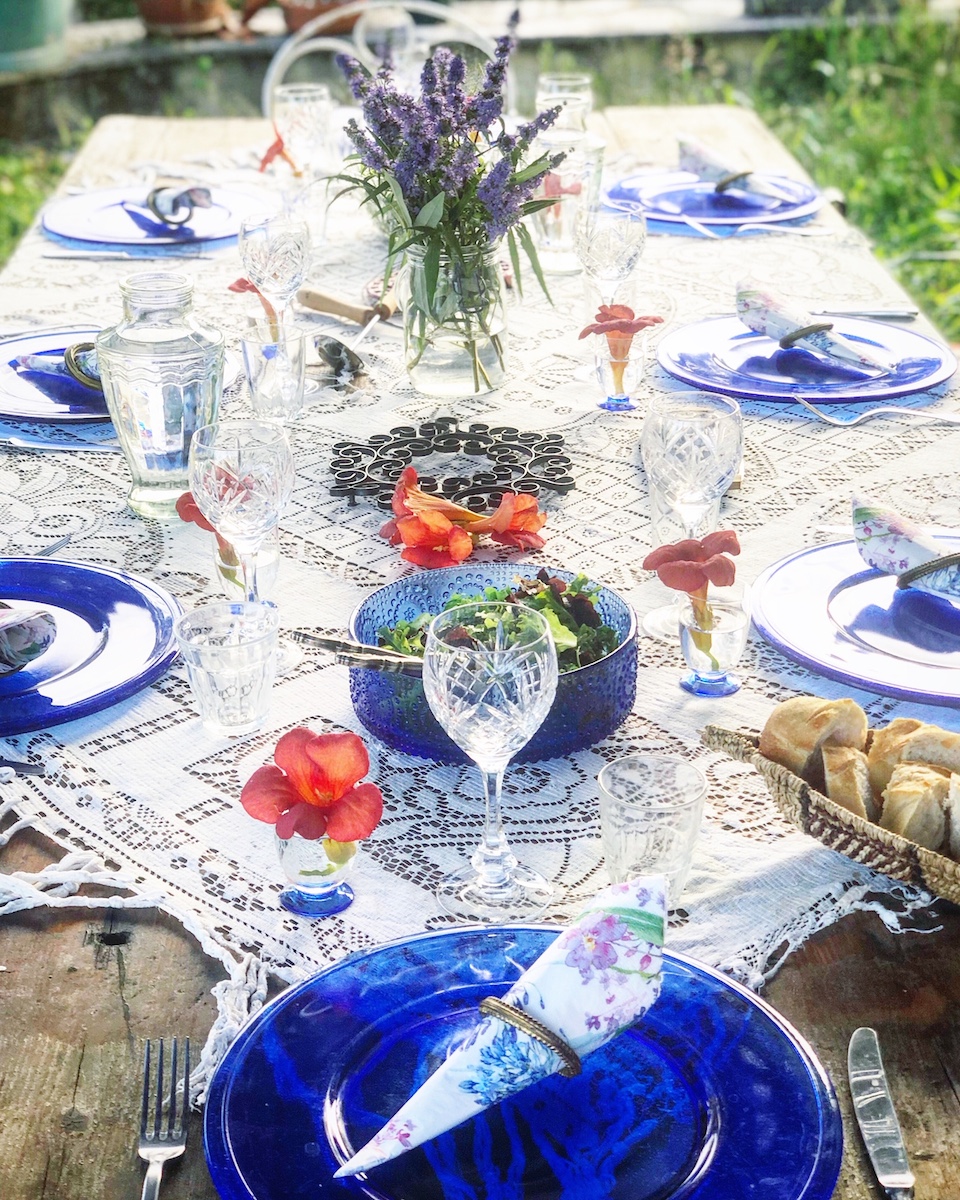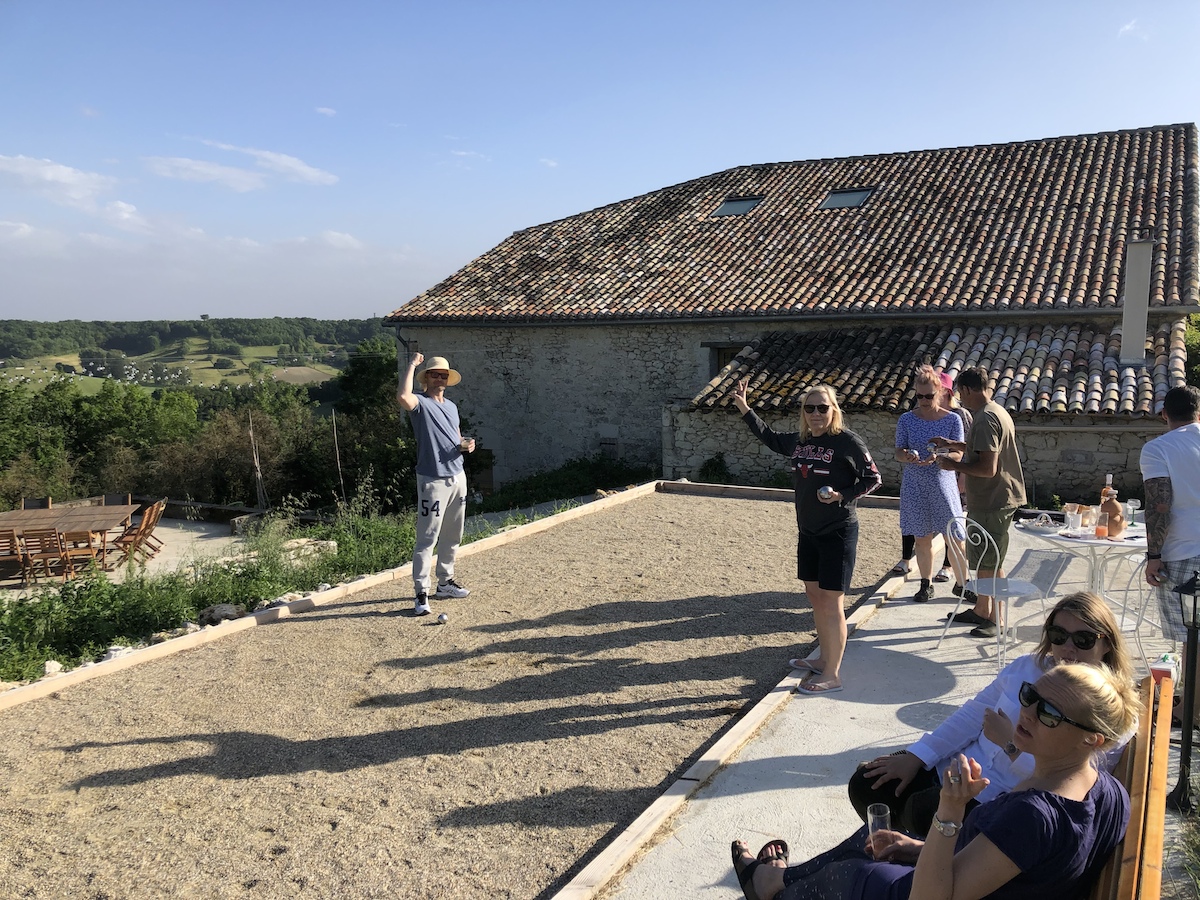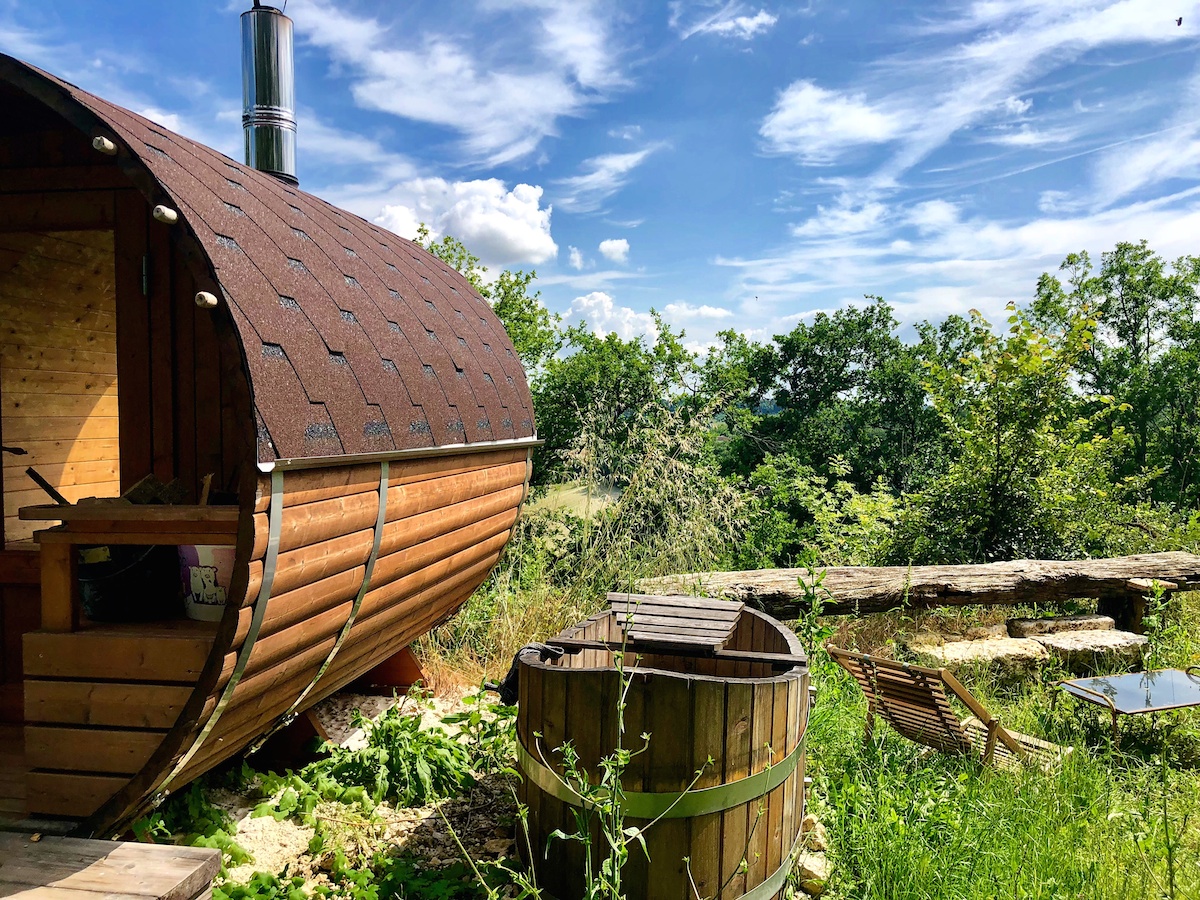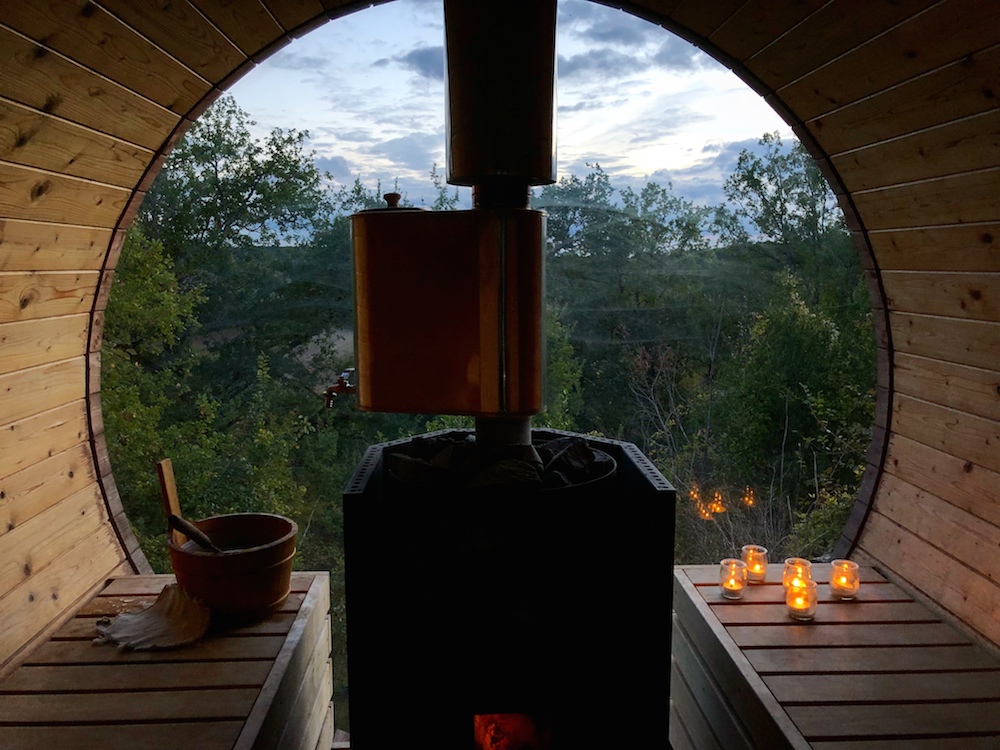 The Bespoke Services
On top of making sure your stay is set up as perfectly as possible, we'll provide any extra services you may need. Meeting refreshments, lunch, dinner or even a party at the end of the day – you name it and we'll make it happen.
The Hamlet is surrounded by 13 hectares (or 30 acres) of own land – woods and bamboos, prairies and a valley. If your busy schedules allow, we would highly recommend taking advantage of the wild nature and free time entertainment possibilities we offer.
Dip into the natural pool or heat up the sauna with stunning views. Enjoy walks in the woods or a game of petanque or table tennis, or have a look at our Team Building services such as the "Escape Forest Game". A perfect means to unwind and get out in the nature!
Field for Petanque
Table tennis
Hiking trails
Bikes
Wine tours & tastings in the region
---
Any Questions? How Can We Help?
---
We'll be happy to receive your call, email, or even better, meet you face to face to plan together your next important business event in The Happy Hamlet.
Visit the contact page for more details or contact us directly by