---
Enjoy a Meal Out in the Nature
---
The Hamlet is surrounded by over 30 acres (13 ha) of own land, which means that you could eat each meal of the day in a different spot and do so for a long while. If you like eating outdoors as much as we do, we suggest you have your brunch or lunch or afternoon snack outdoors.
Our themed Pique-Nique Baskets are a perfect solution for you to enjoy fresh local food in the wild nature, while relaxing by the pool, during a tournament of petanque, in one of the many hideaway spots on our property, or on your day trip to the surrounding woods and villages.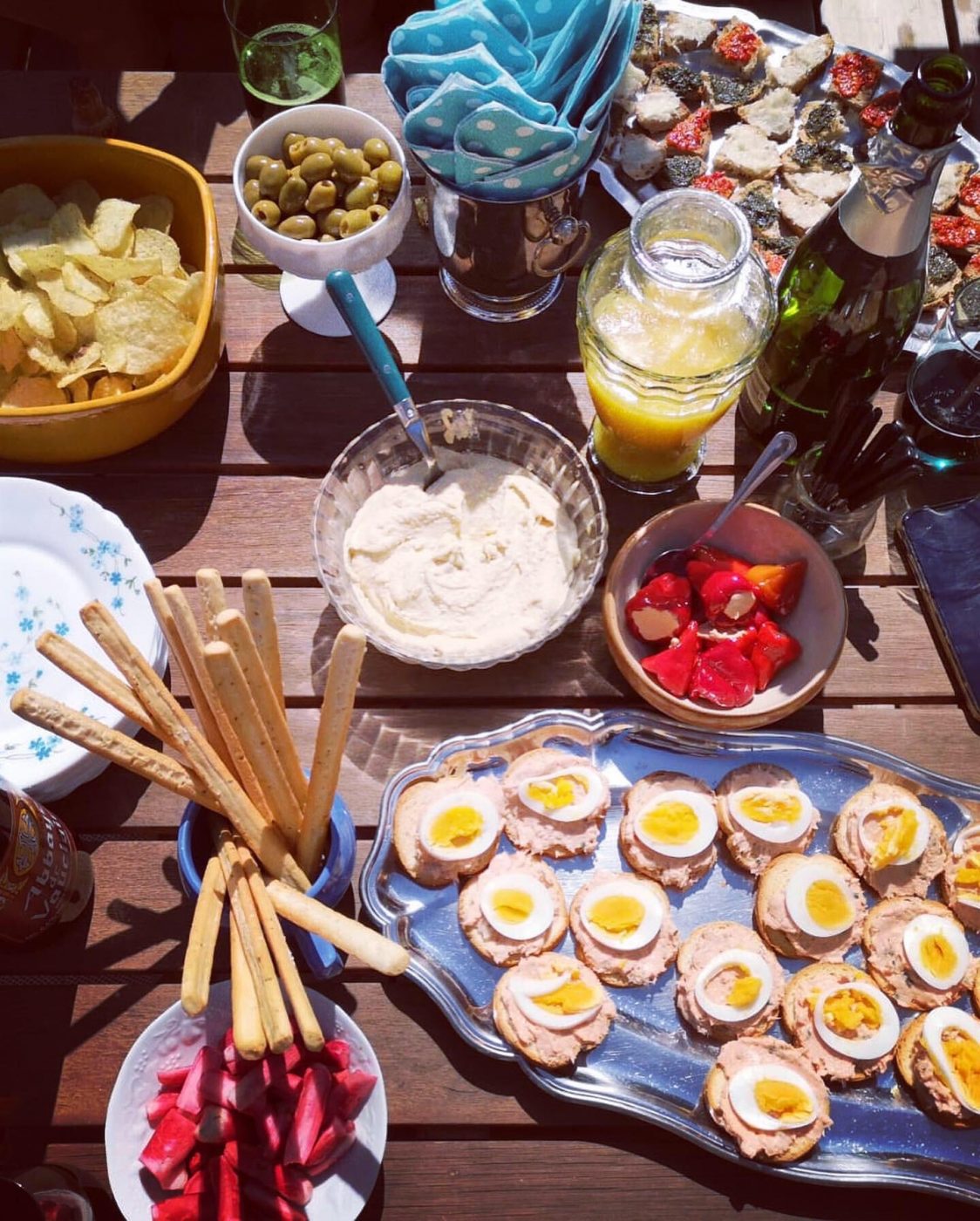 The Pool Basket
You're only one swim away from a good mood.

Unkown
Our natural pool with its terrace provides the perfect scene for dipping in the chemical-free water and enjoying the content of the Pool basket. Nip on the local cheese and watermelon, and sip some Prosecco or fresh juice. Bring the bikinis, shorts and sunnies – a happy day at the pool awaits you!
Fun fact: The water of the Hamlet's natural pool is so clean that even frogs enjoy a dip into it every now and then.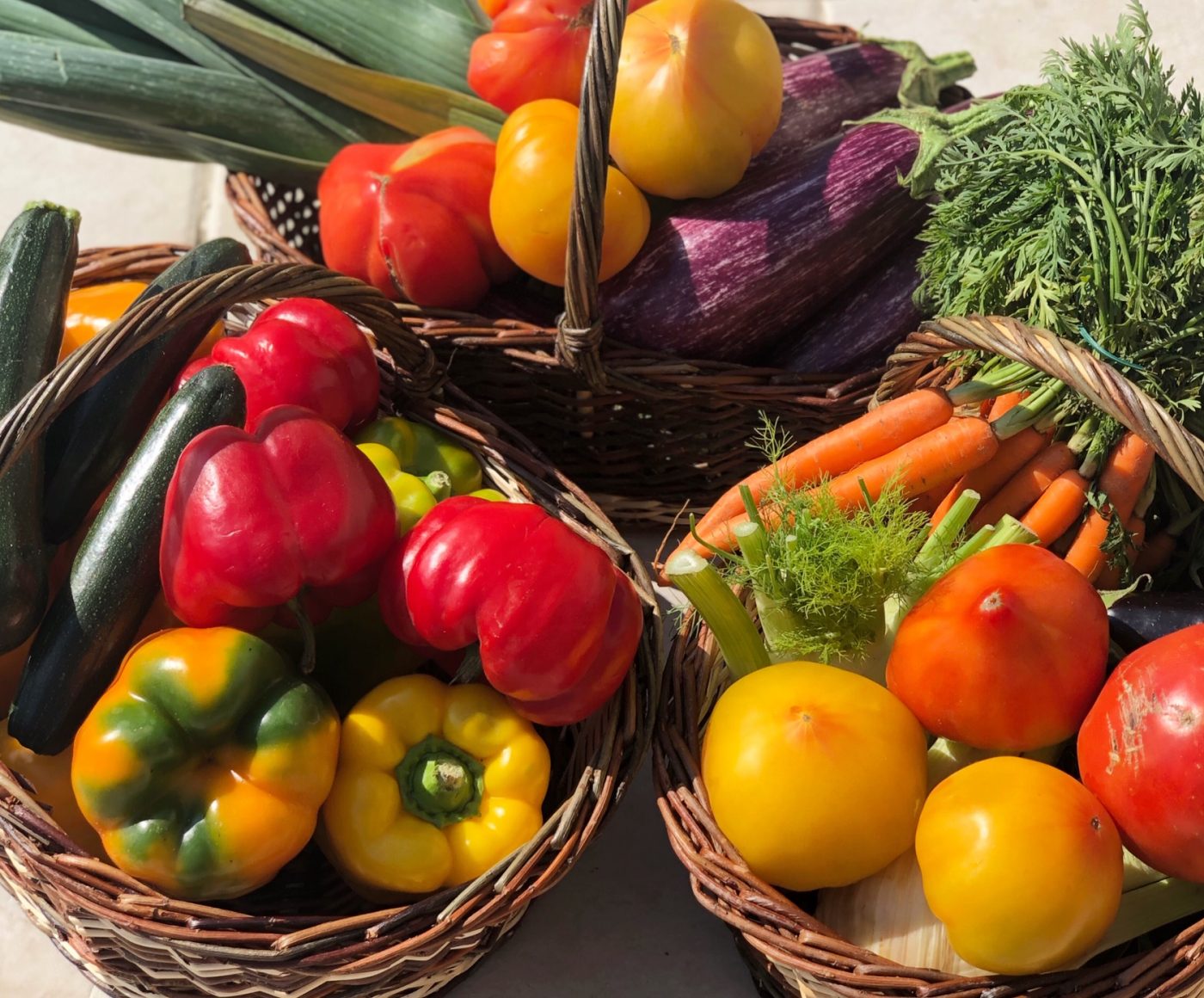 The Healthy Basket
Happiness lies first of all in health.

George William Curtis
As we are all about happiness in the Hamlet we pack the Healthy basket full with vitamins and positive energy. All products are bio and local, of course. Add to the mixture some sunshine, good company and a lovely spot in the untouched nature, and the result is good vibes only!
Fun facts: Your body can produce all the 10.000 IU of vitamin D it needs just in 20 minutes on a sunny day.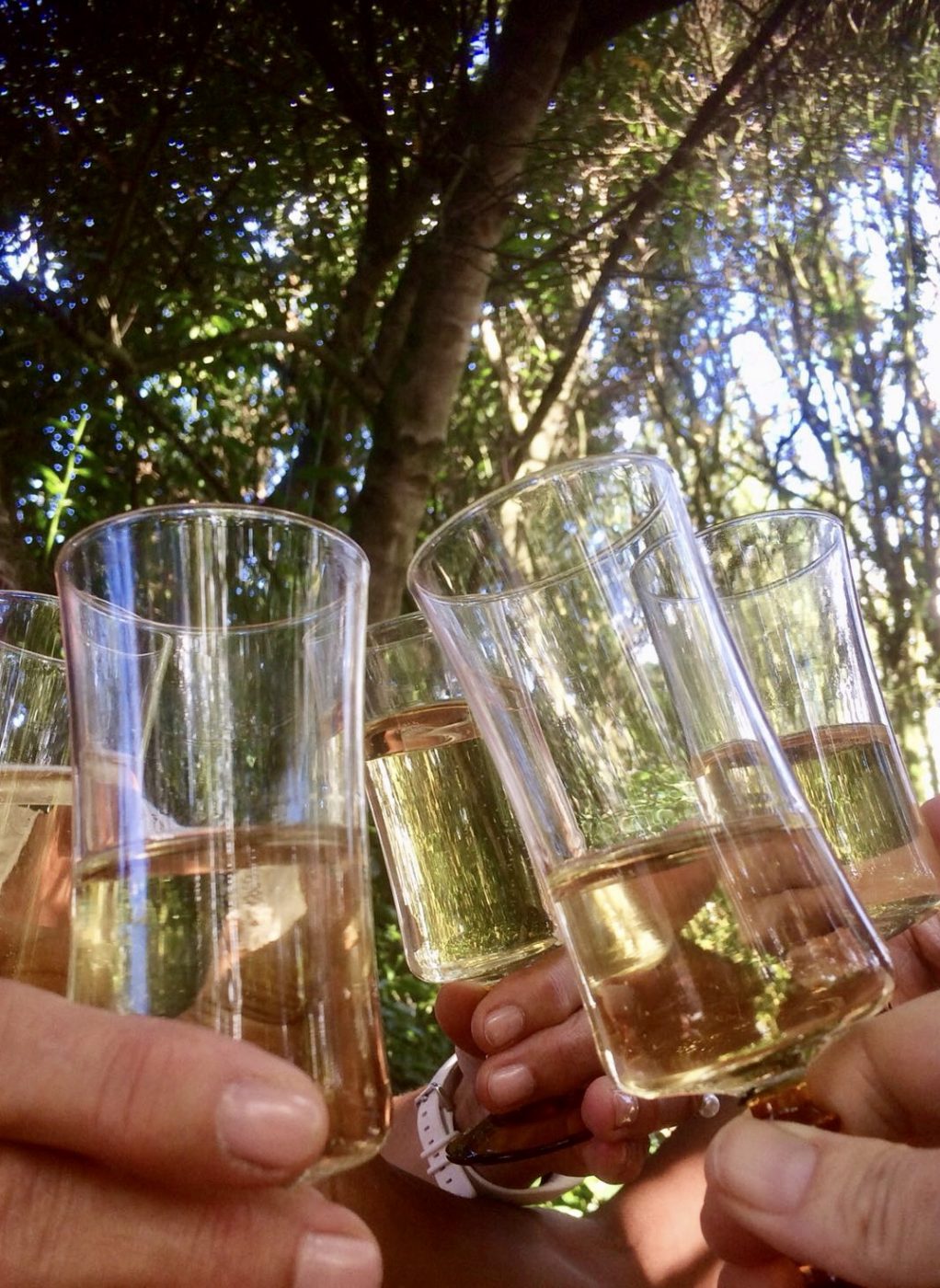 The Deluxe Basket
Luxury must be comfortable, otherwise it's not luxury.

Coco Chanel
In the Deluxe basket the best of French culinary meets the comfort of The Happy Hamlet. We will spoil you with local delicacies and bubbles, you will just need to choose the perfect spot to enjoy the experience.
Fun fact: One of our chickens is called Coco and she is enjoying life full of luxury in her "Happy Omelette" hen house.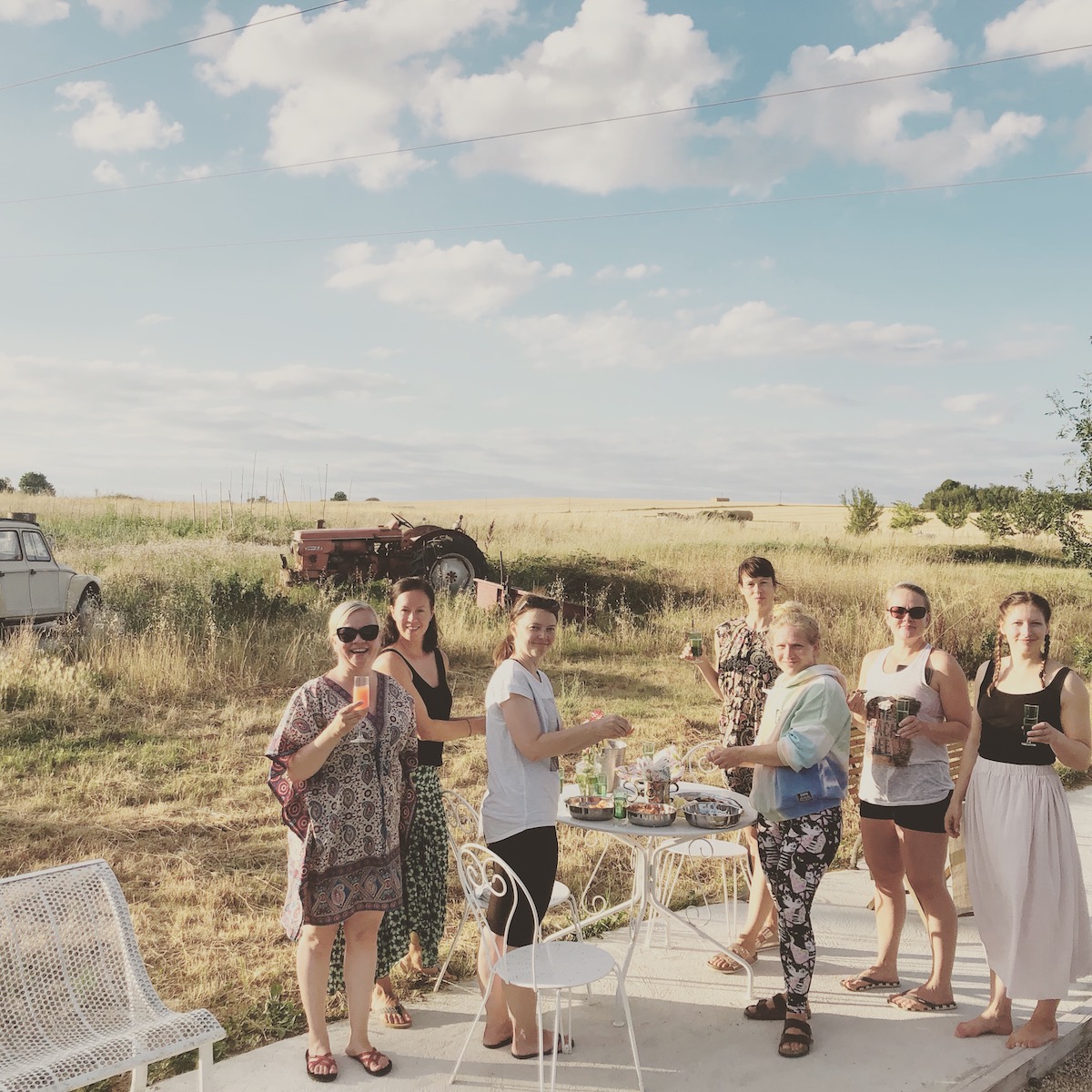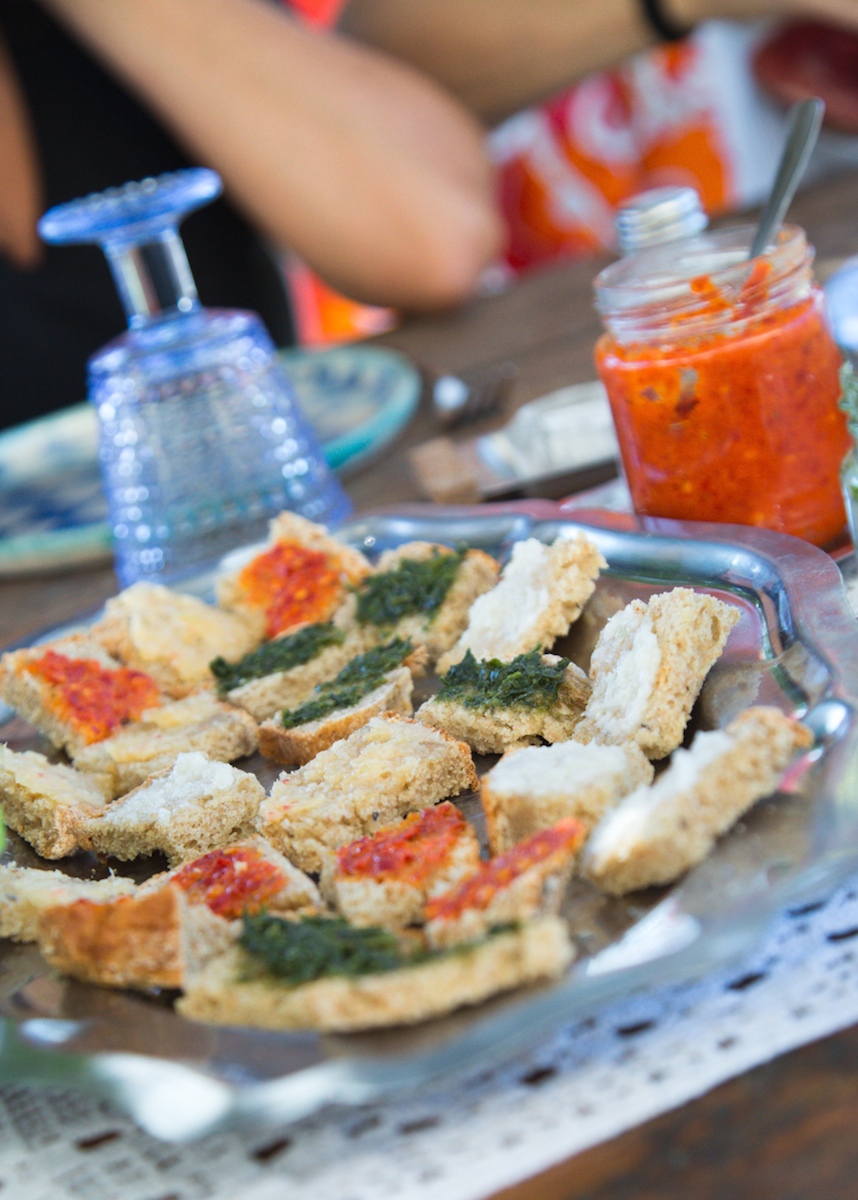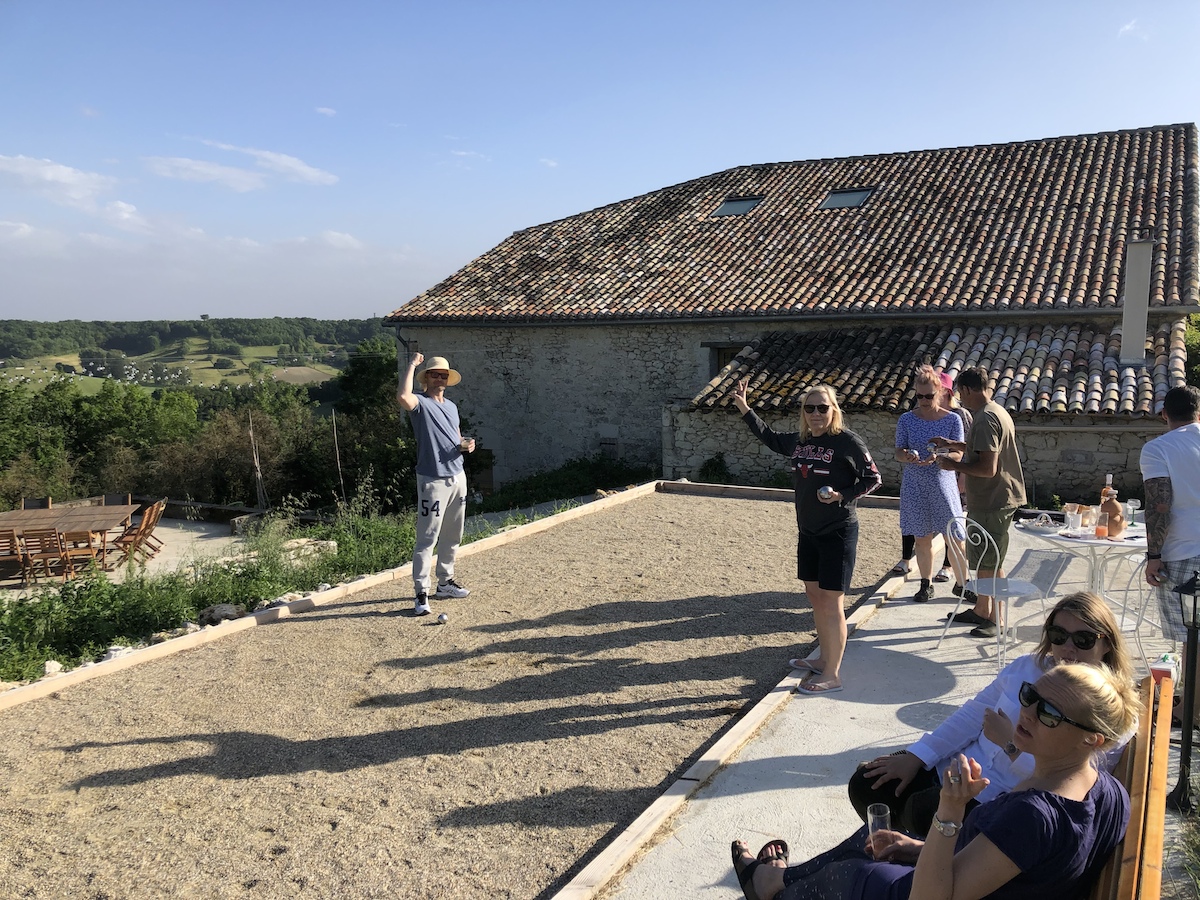 The Petanque Basket
I like simple things in life. Like being with my family in the south and playing pétanque.

Jean Dujardin
The origins of Pétanque (or boules) can be traced as far back as Ancient Greece when people played games which involved tossing coins and stones. Hence, our pétanque basket is influenced by Greek cuisine such us delicious feta and olives from our garden prepared à la Grecque.
Fun fact: As for the name Pétanque – which is also used in English – it comes from the word "la petanca" in Provençal dialect, deriving from pès tancats or "feet together".