"Don't blow it – good planets are hard to find."

Quoted in Time

.
---
On our Sustainable Choices.
---
A lifestyle we lead: We recycle waste. We upcycle anything we can imagine. We buy local produce from nearby farmers. We grow our own veggies and have dozens of fruit trees. We prepare homemade cleaning products, make fruit jams and preserve olives. We have natural springs, the water of which we use for gardening (hopefully one day for a lot more!). We keep goats as our "natural brush cutters"! AND WE PLANT A TREE FOR EACH GROUP RESERVATION!
But even if we do "think & act green", we also acknowledge that tourism comes with an indisputable carbon footprint. The good news is that every single one of us can make a difference, with even very little changes and choices we make both in our every day lives as well as in travel. Our GREEN TRAVEL TIPS are for you who travel: some handy ideas to consider before, during and even after your trip.  
Challenges are opportunities. It makes us happy to see how many of our guests share the same concerns and how much we can learn from each other! Together we're stronger in making our impact on the environment as friendly as possible. Please find below information on our green efforts – would be great to hear your ideas and comments.
PS. Read more about our "Plant A Tree" commitment: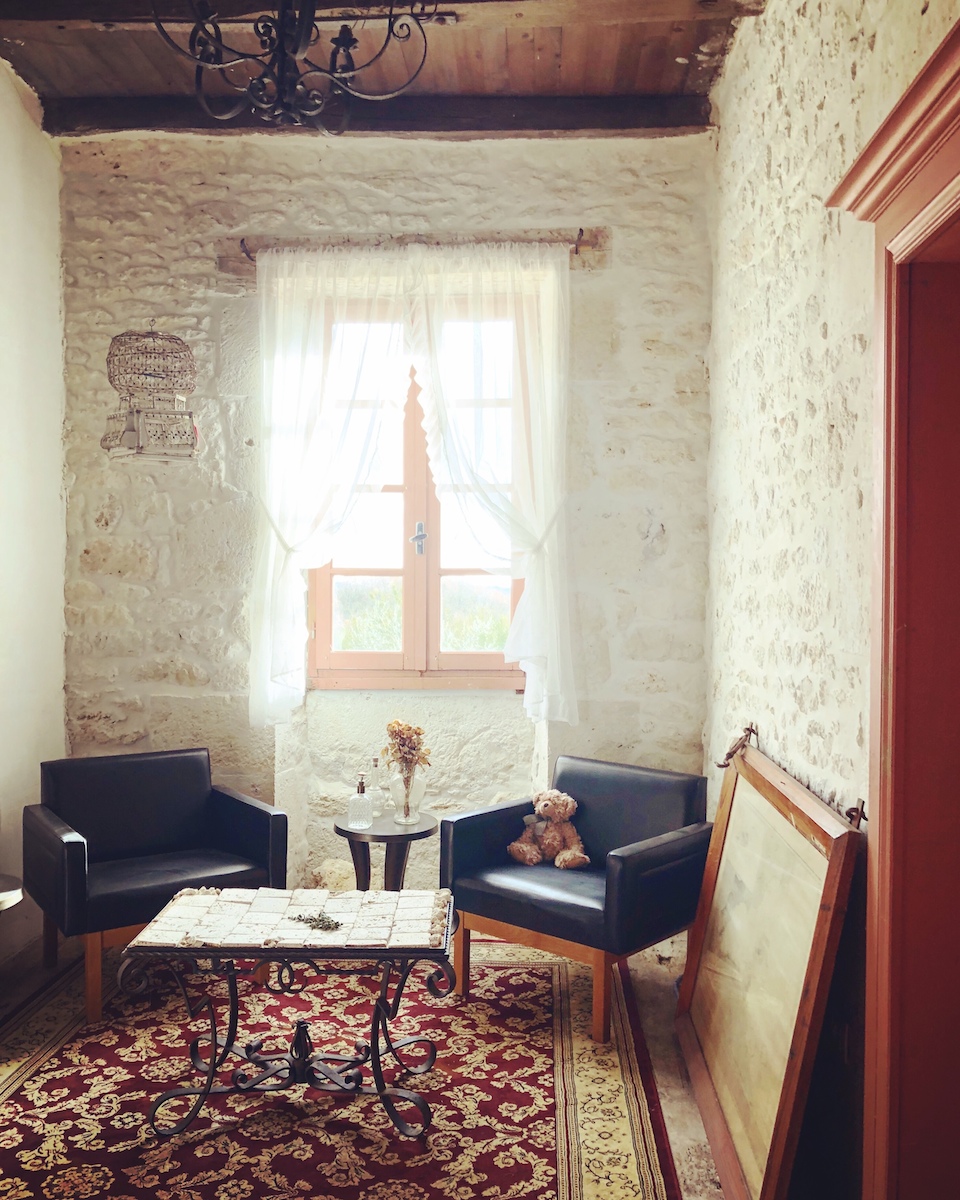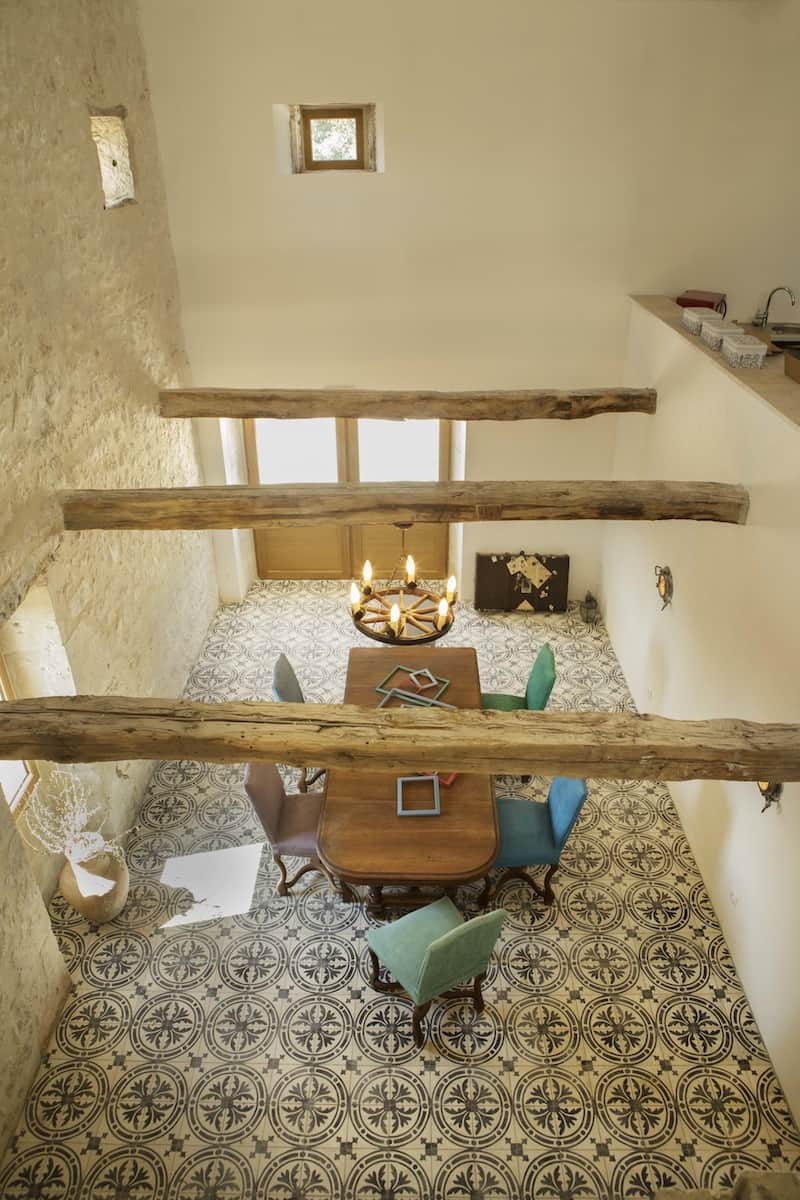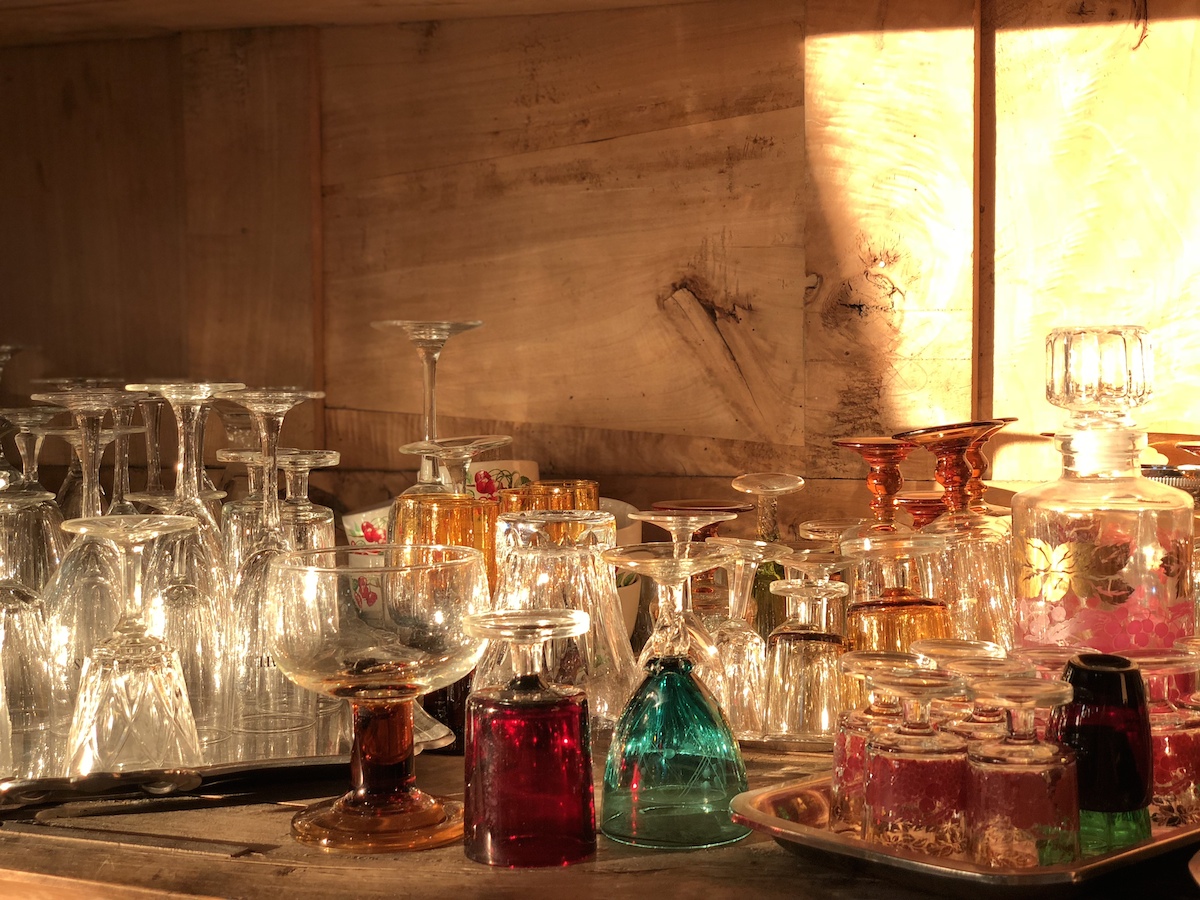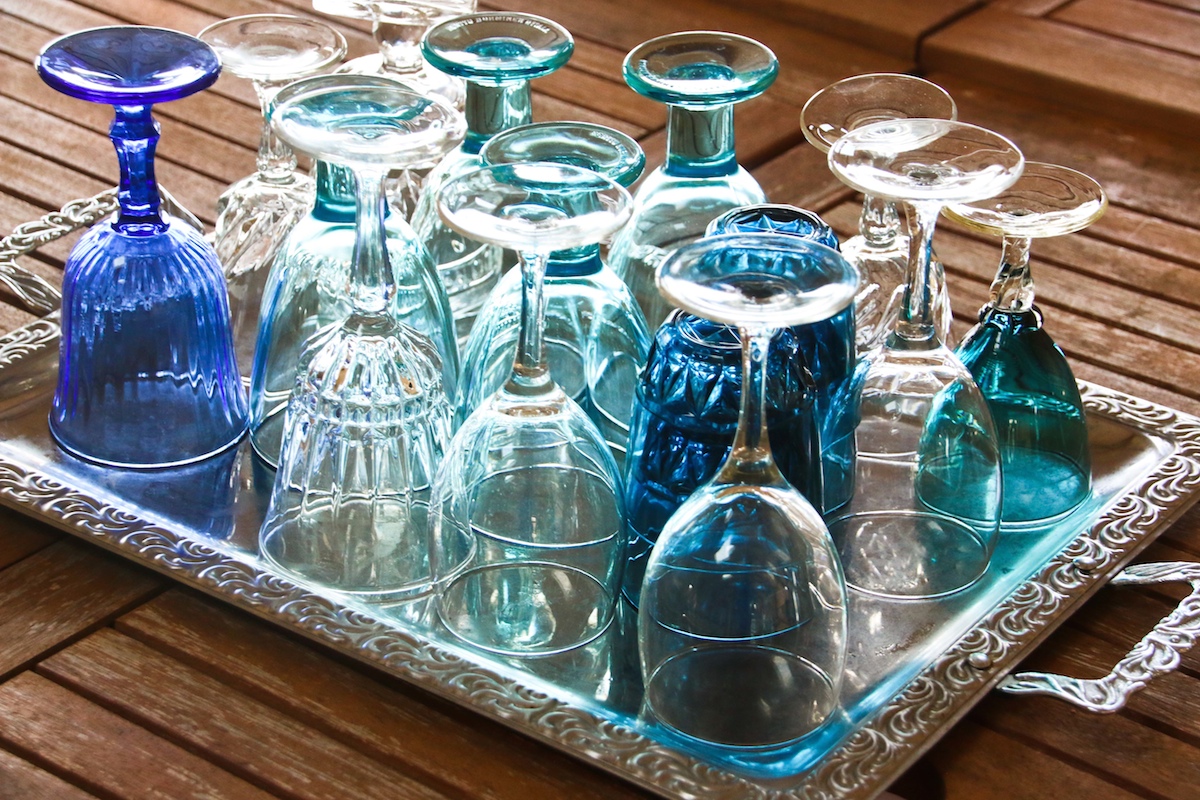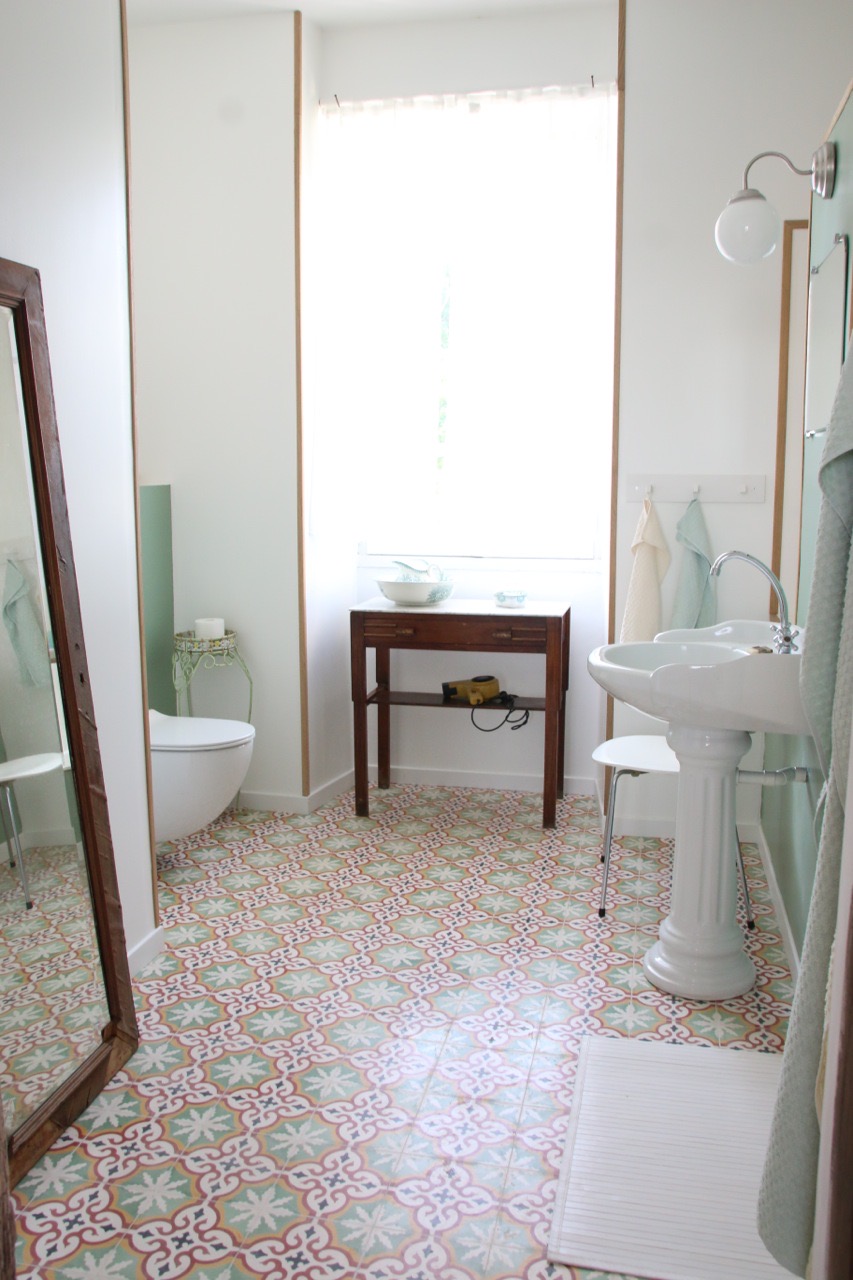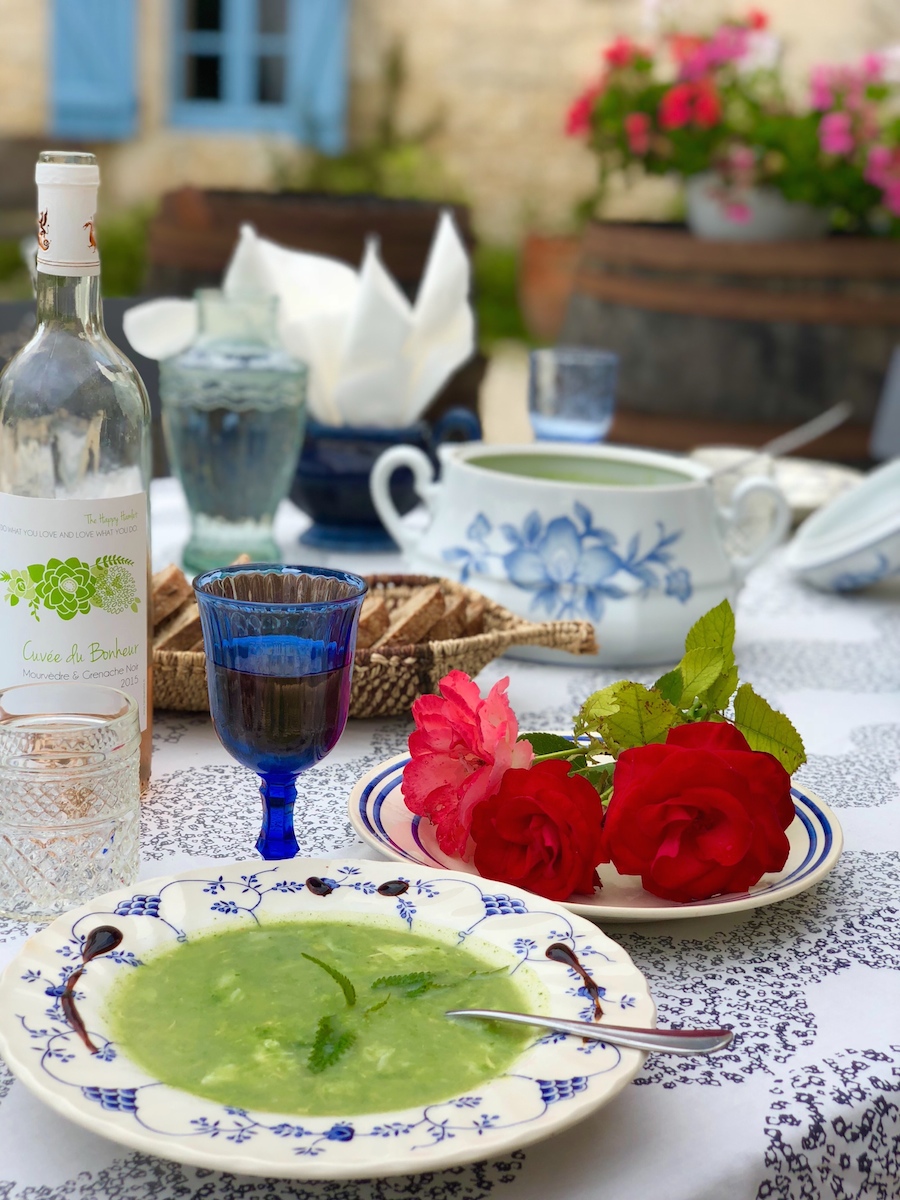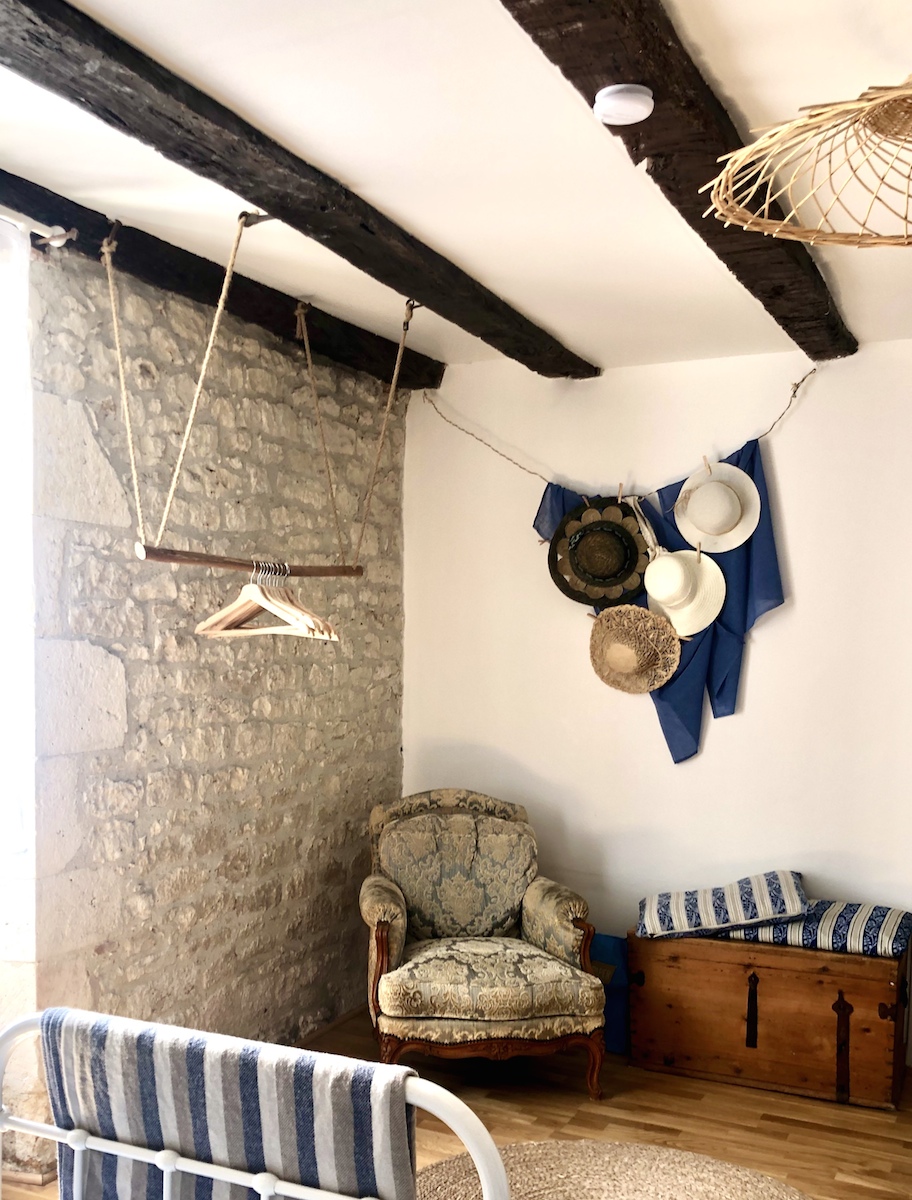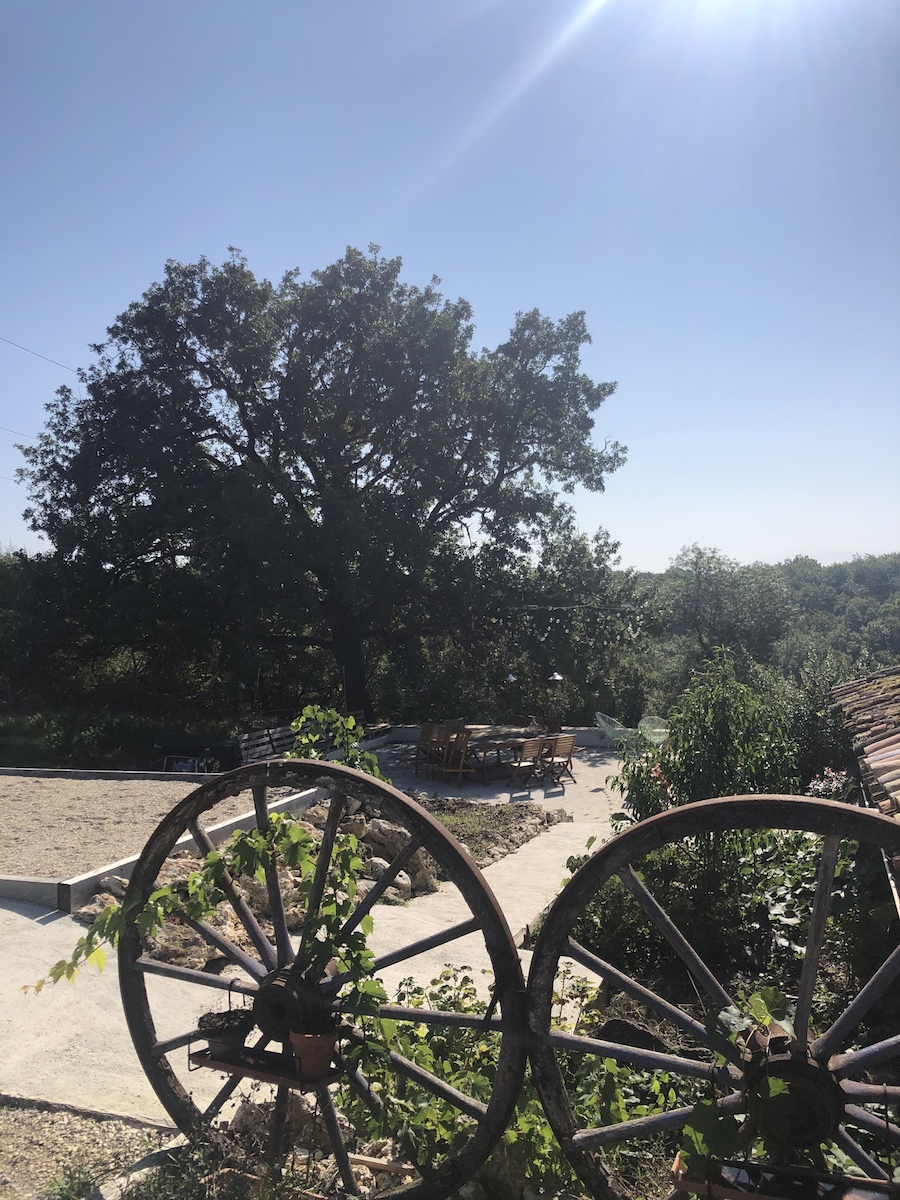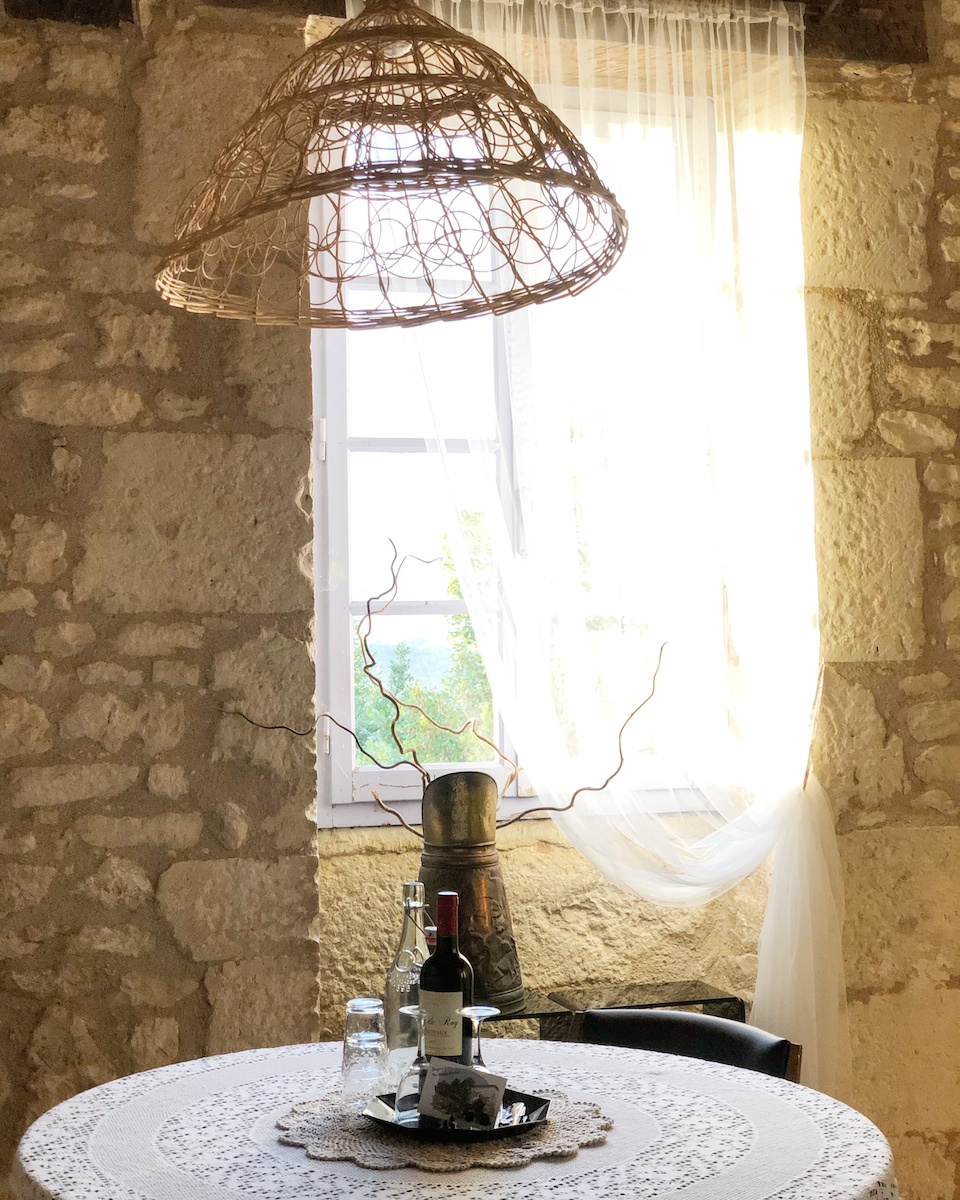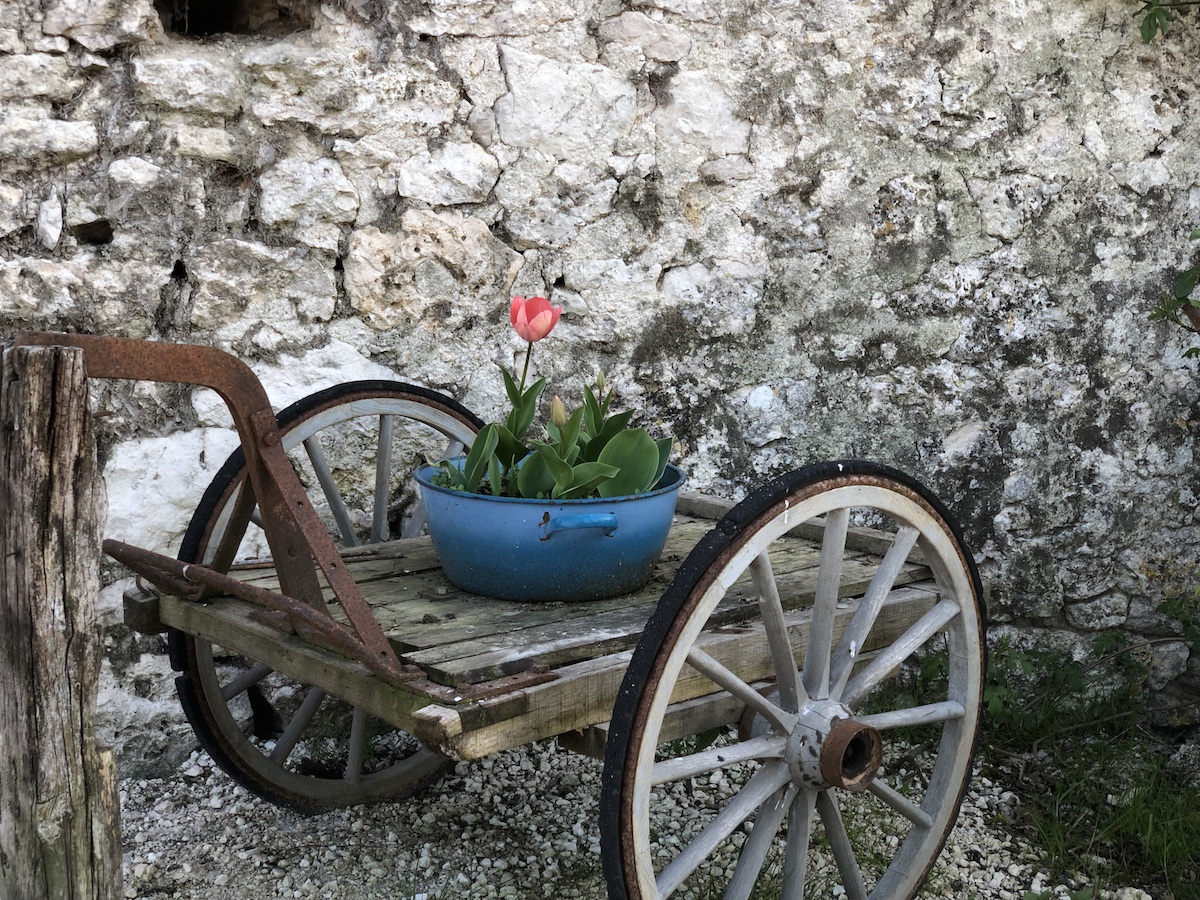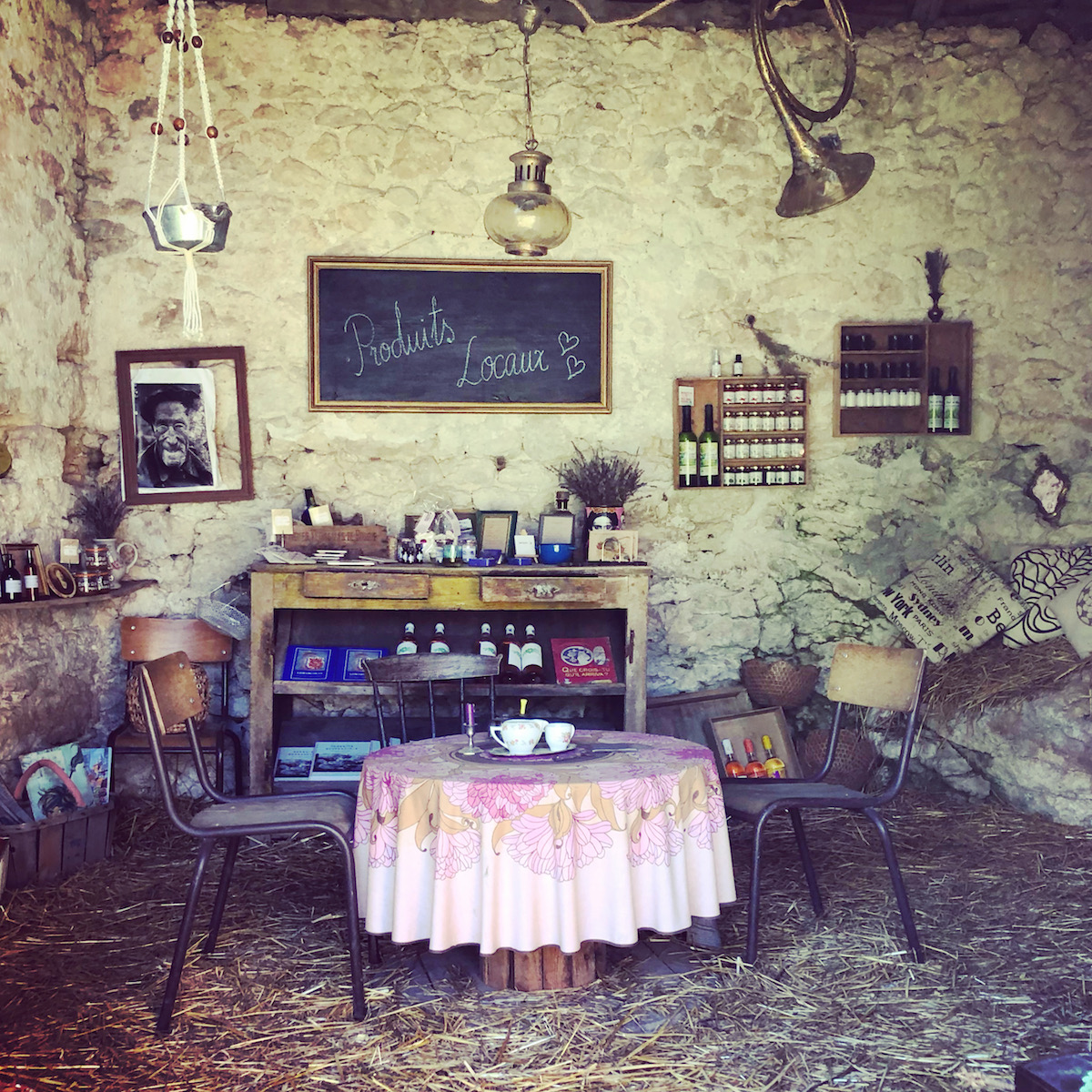 The majority of our furniture and decoration is either bought at local Brocantes (French for second-hand treasure heaven), hand-made or upcycled by ourselves. There are, of course, items we've needed to buy new for your comfort, such as beds, mattresses, linen, and bathroom equipment.
Nevertheless, the soul and ambiance of the Hamlet is much owed to the pieces and elements that have a history and some interesting stories to tell!
We're extremely happy to see our guests appreciate our approach very much – so much so, that we've opened a little "Boutique & Brocante" for those of you who'd like to take a little rustic piece with you!
---
Local & Organic Producers
---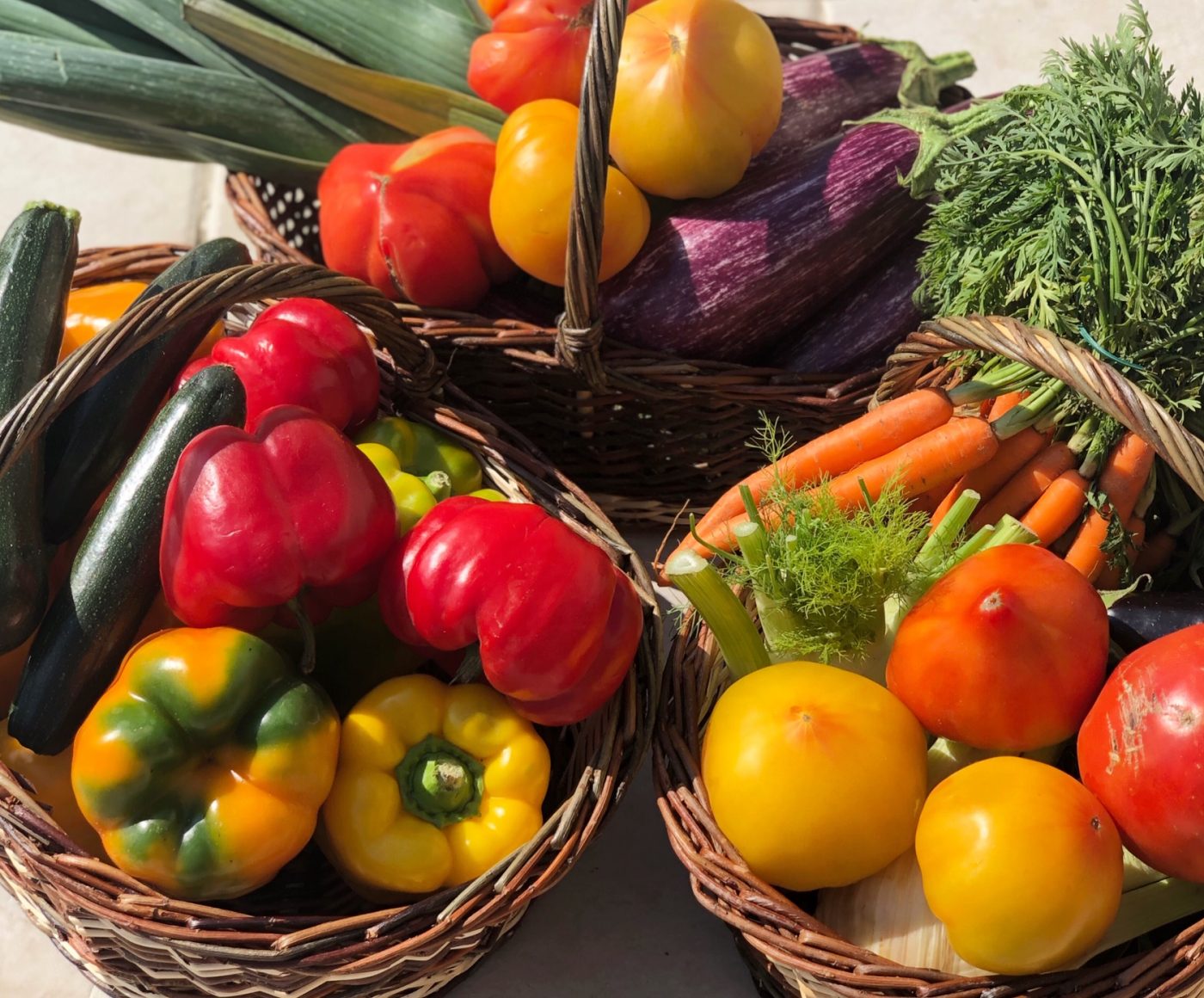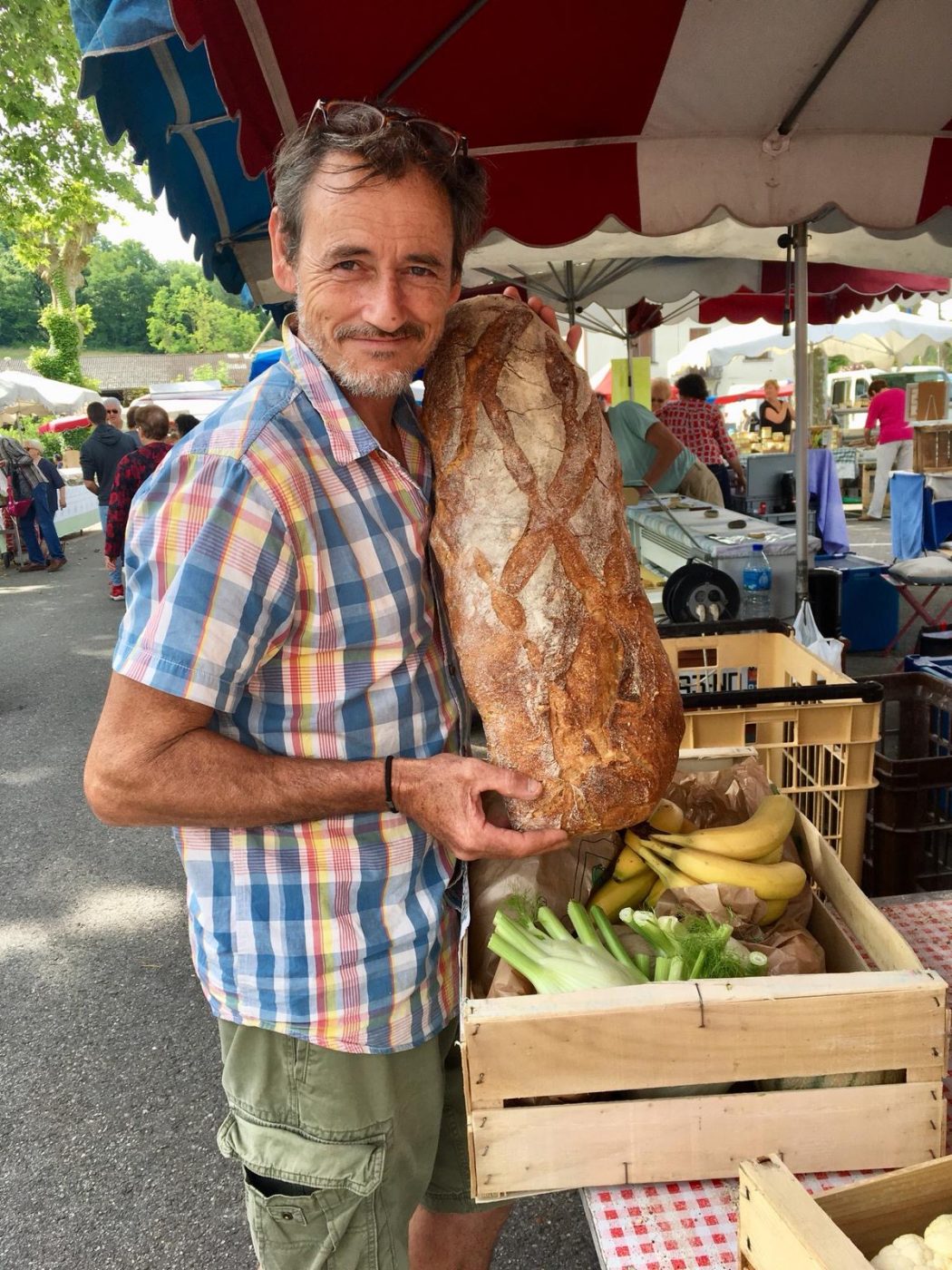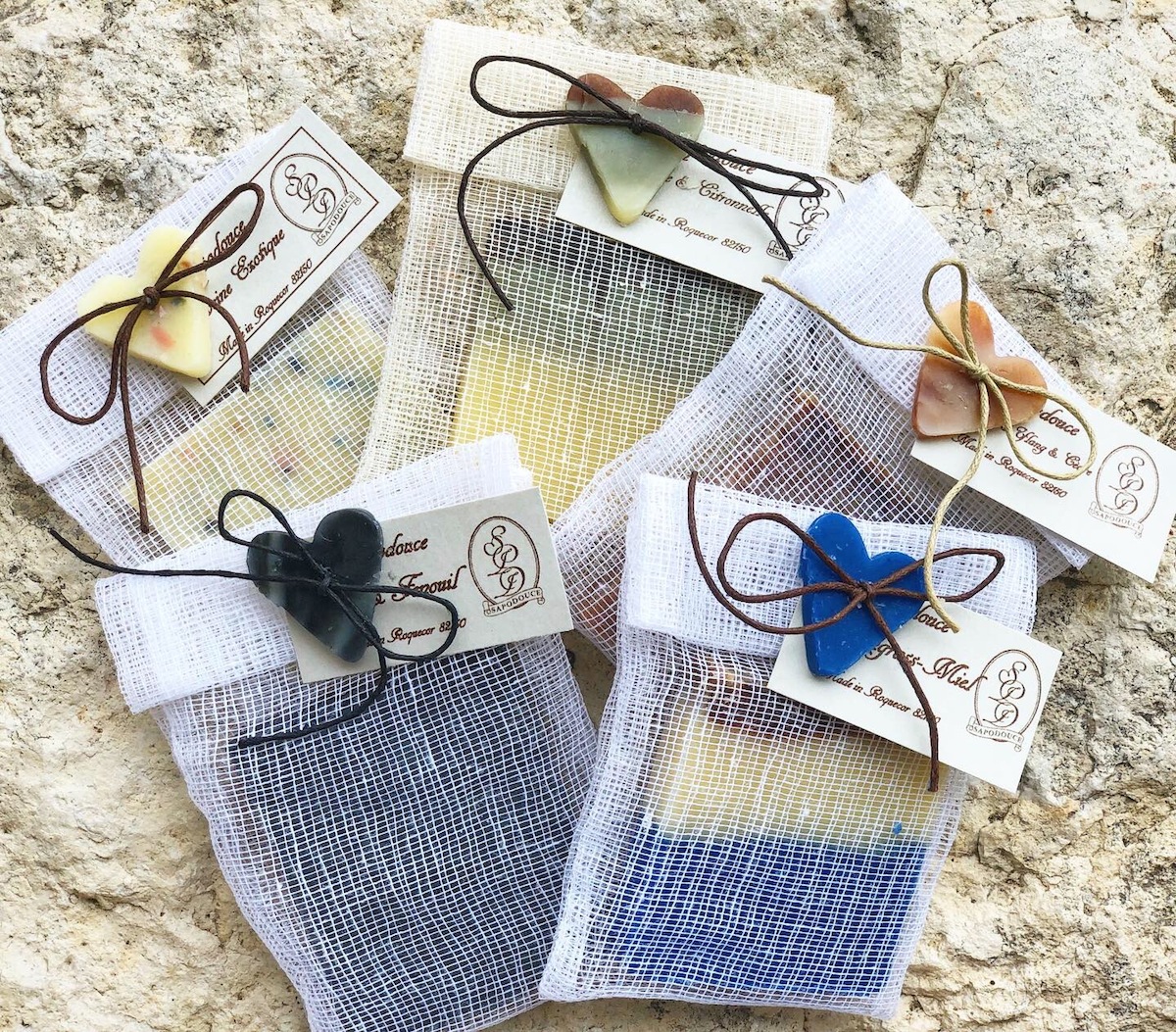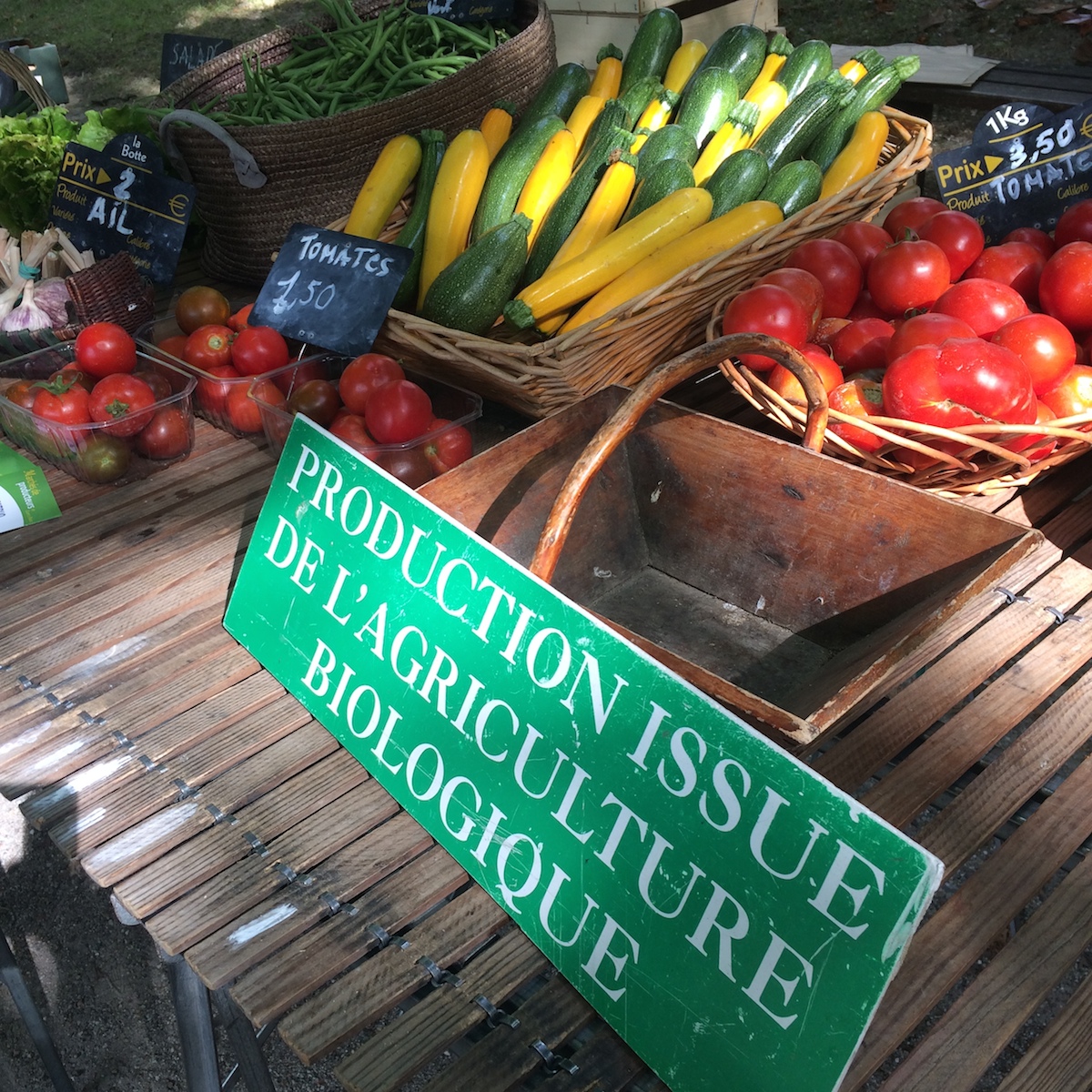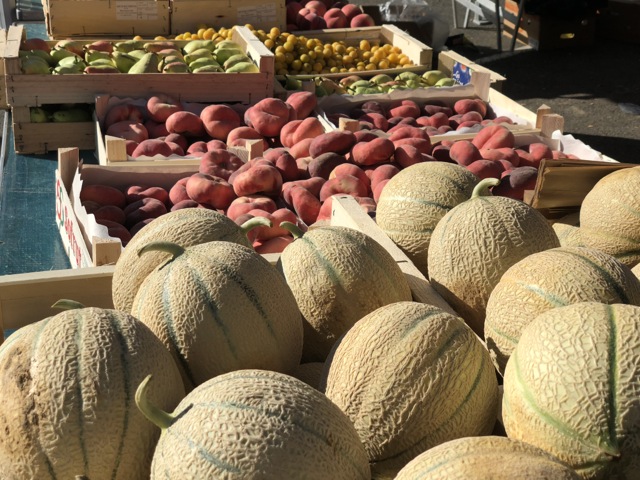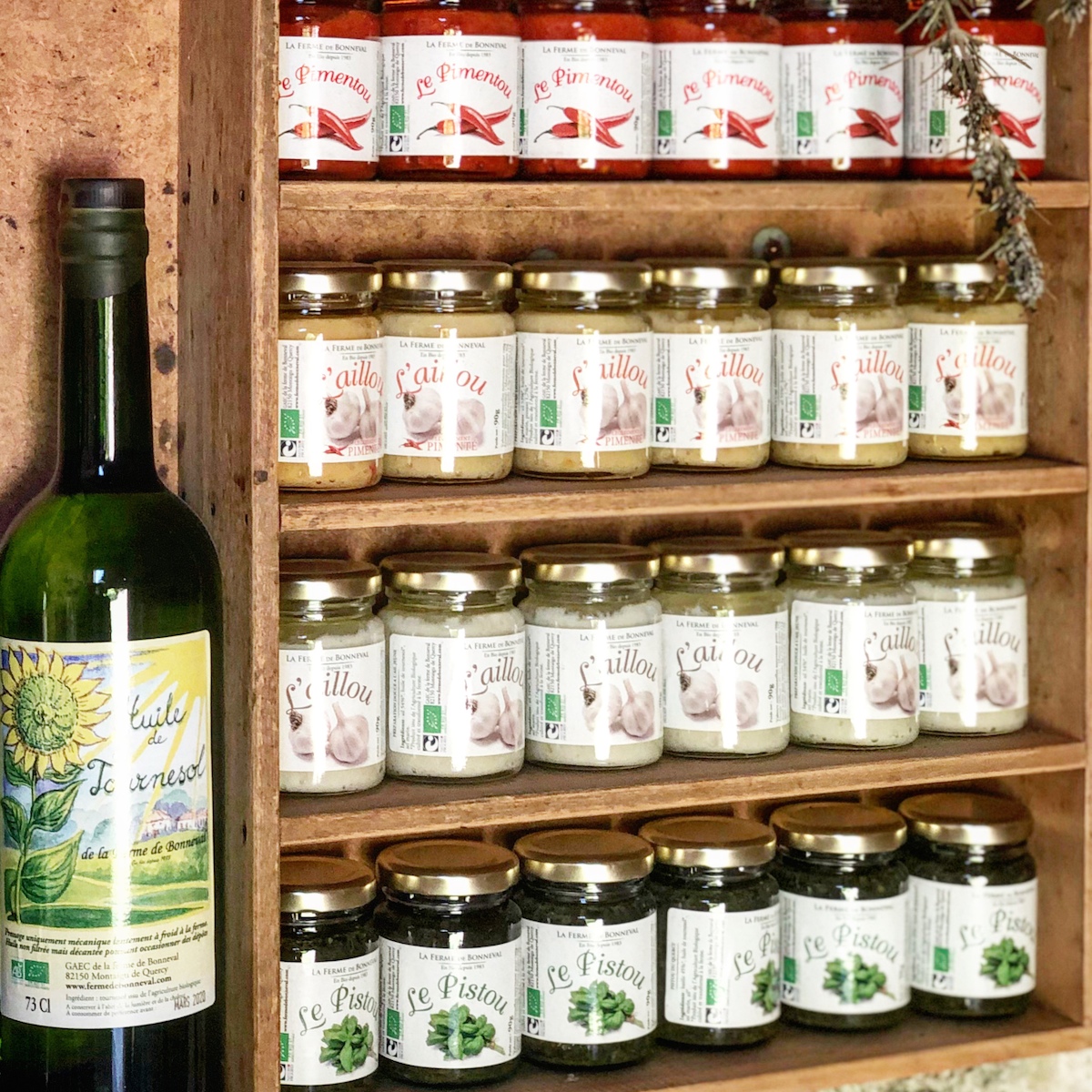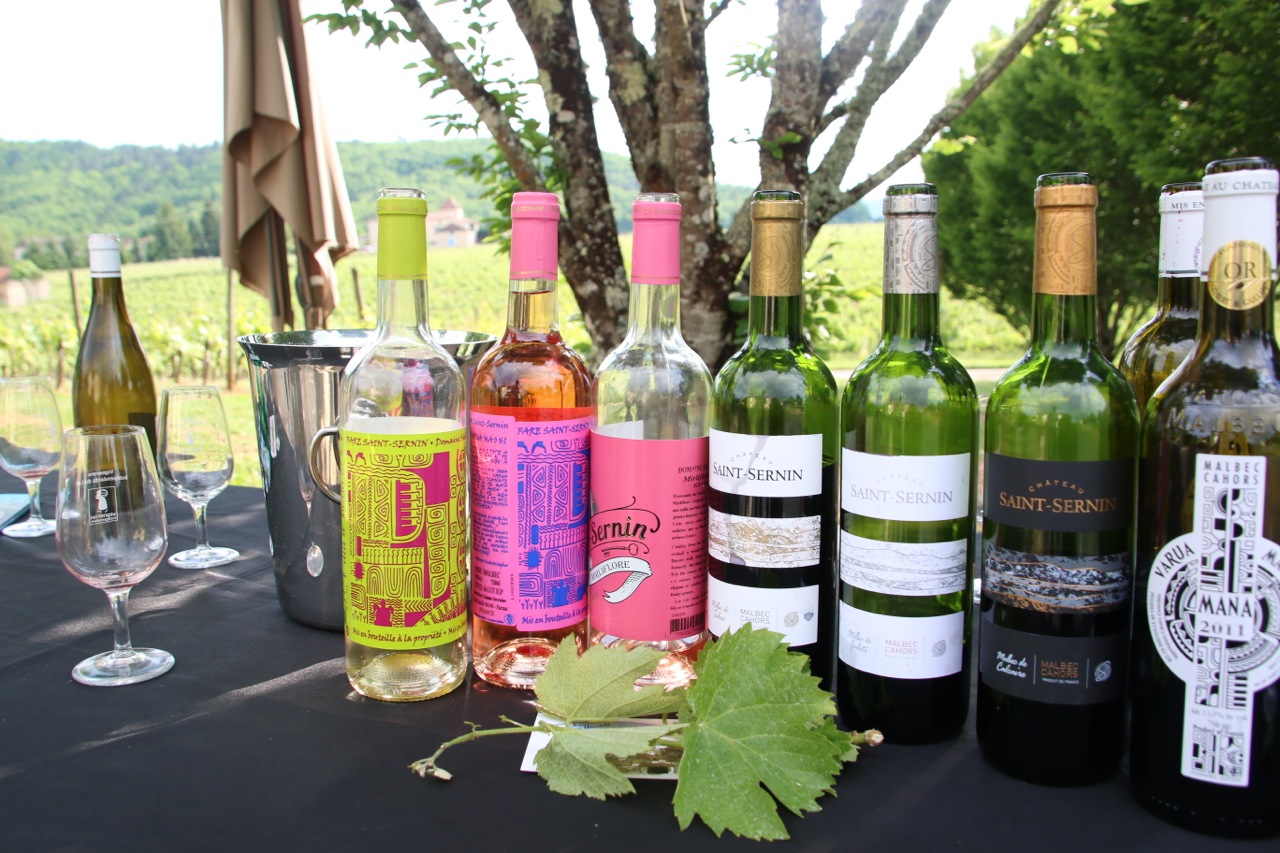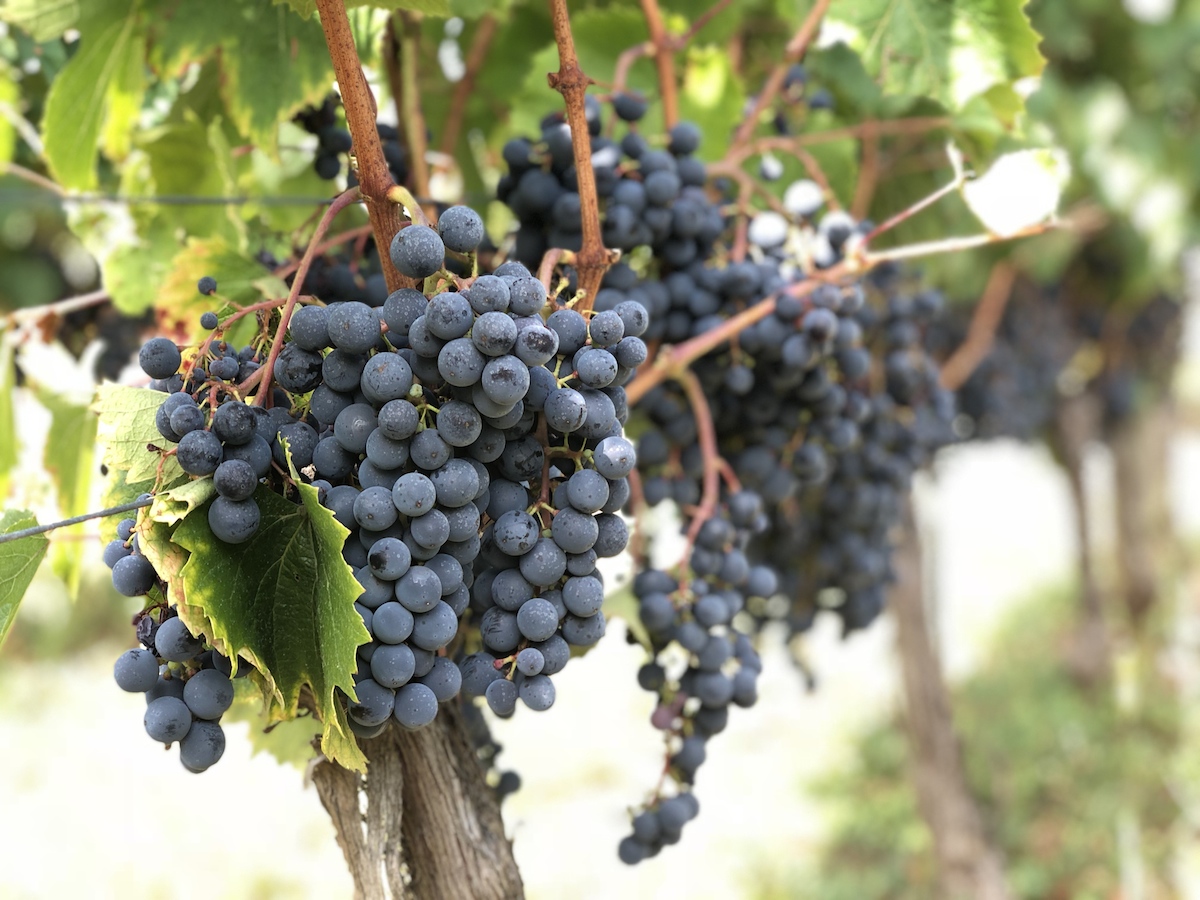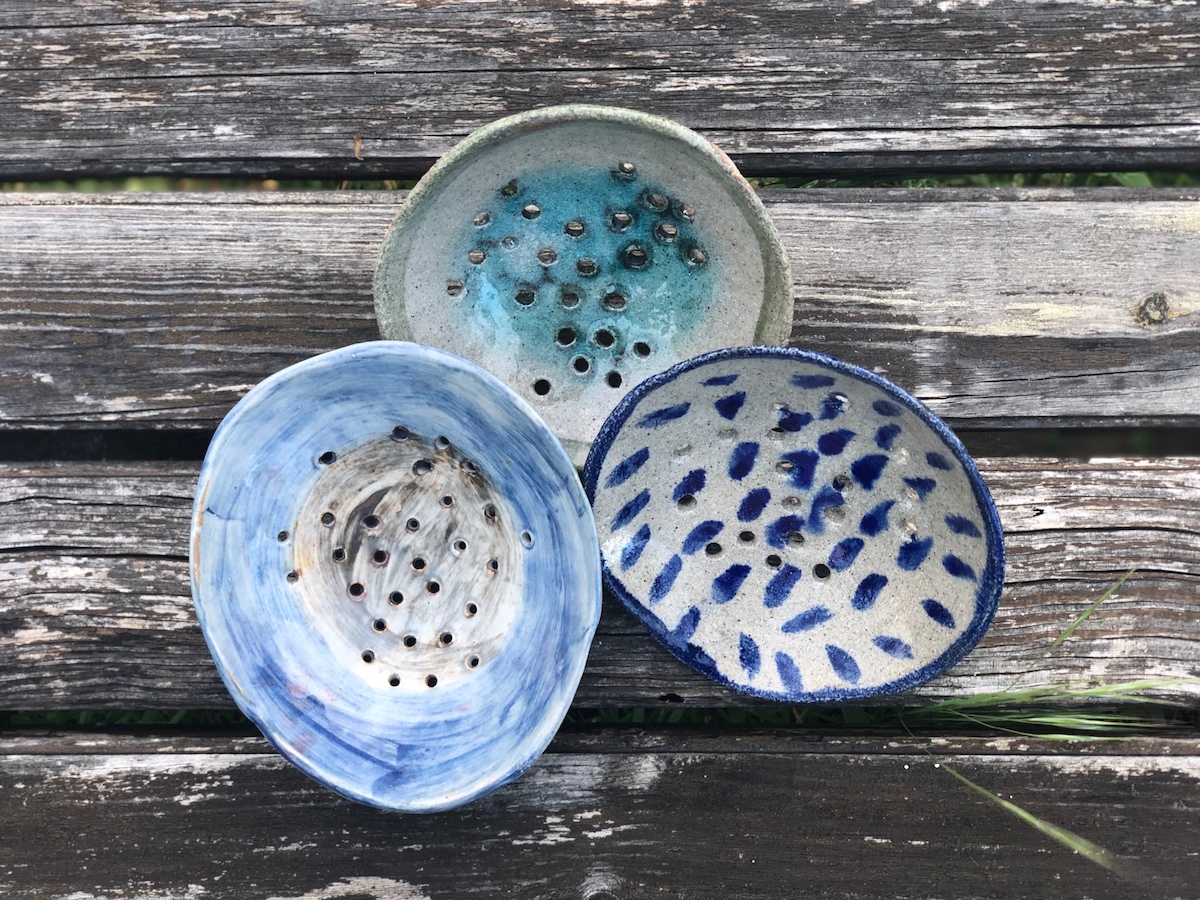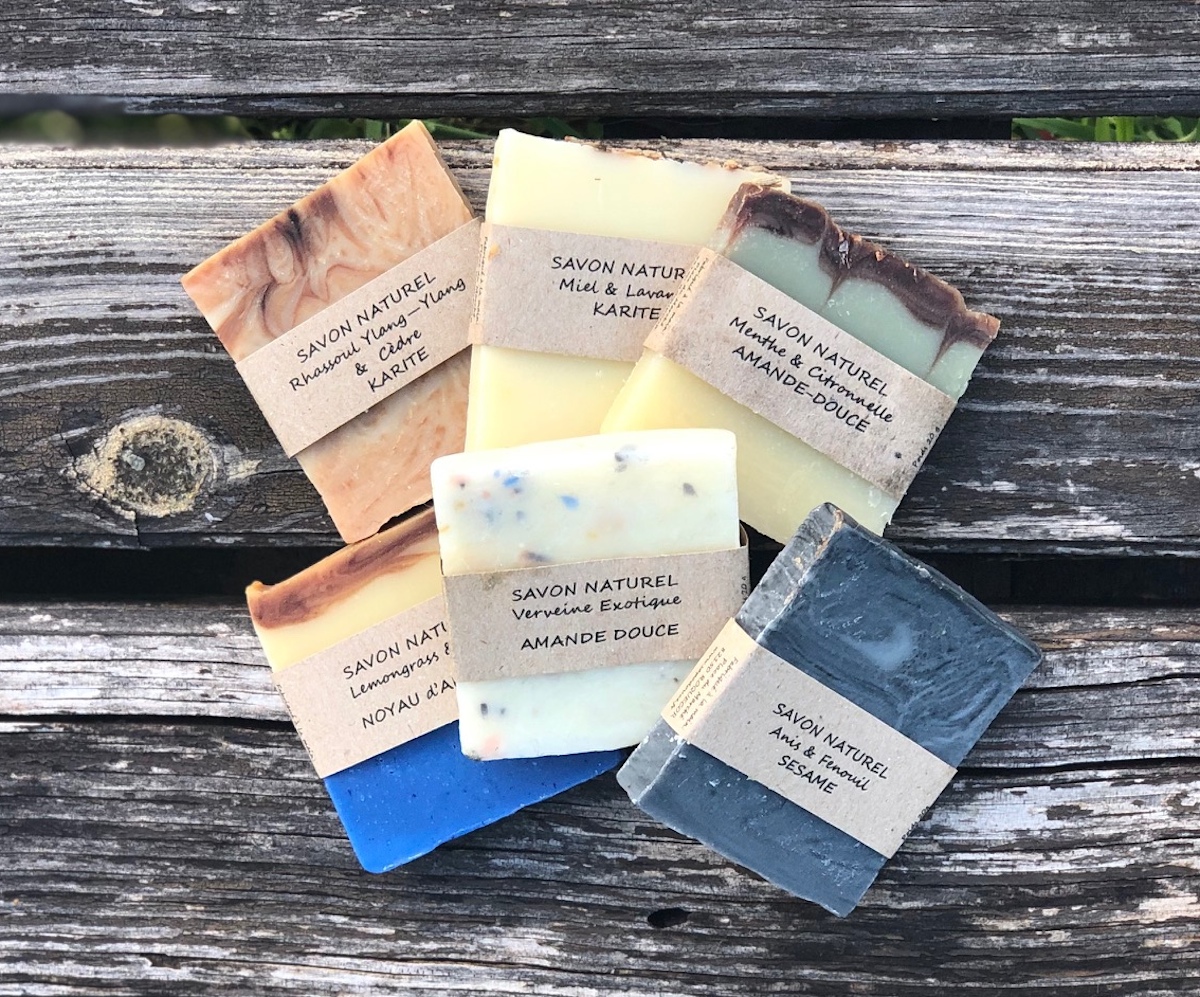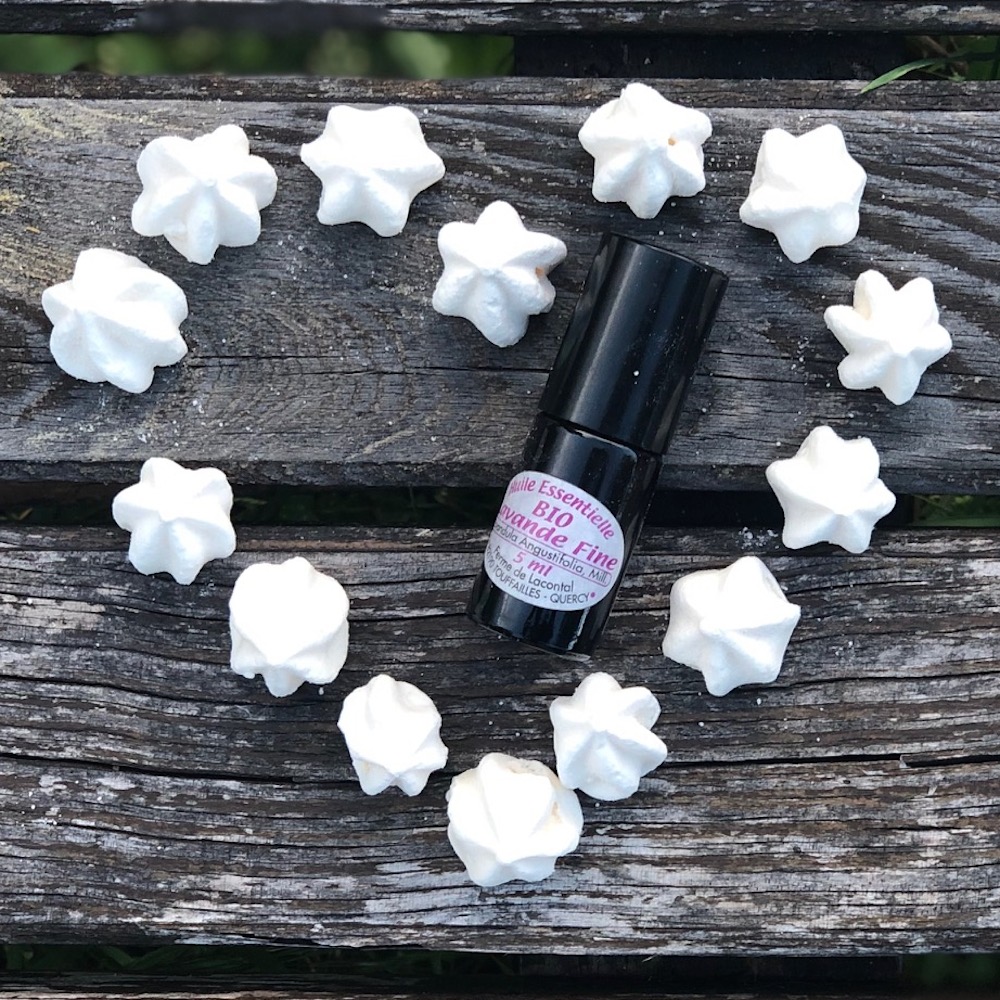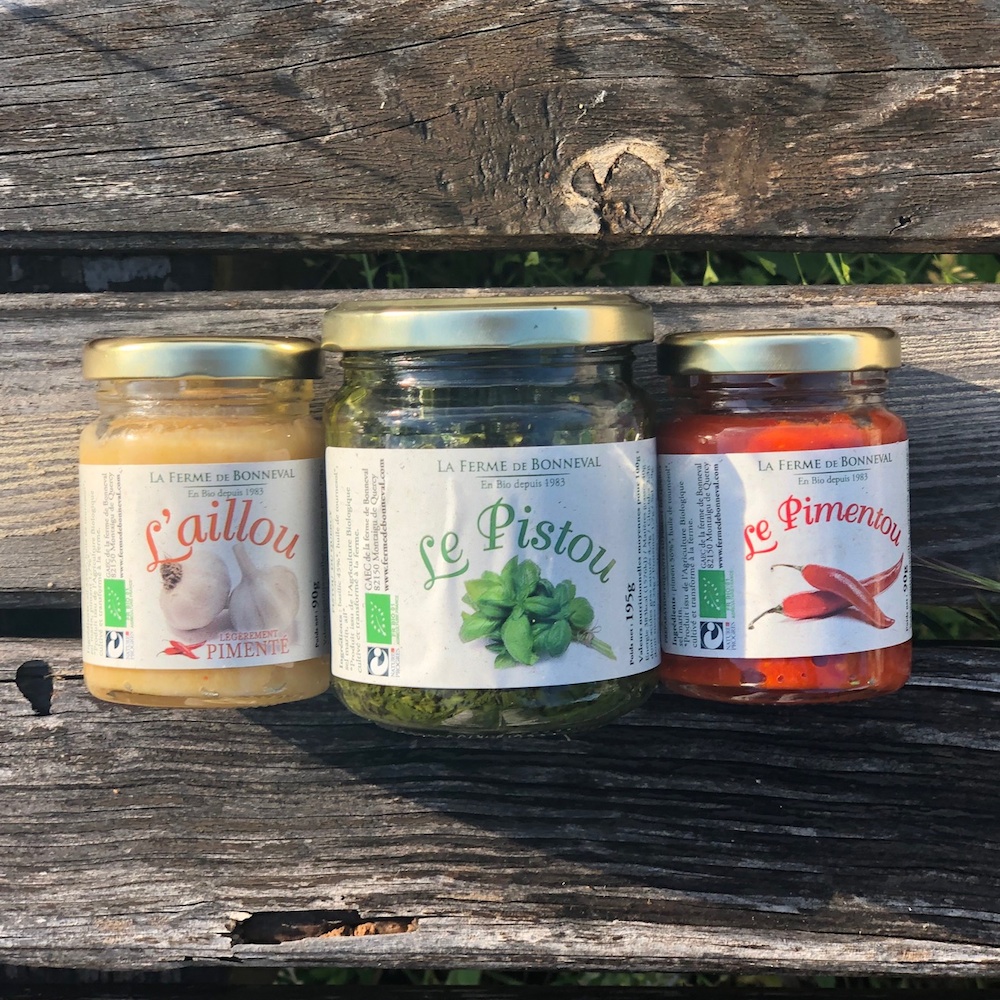 We understand how privileged we are to have extremely diverse agriculture around us. During the season the majority of our groceries come from the farmers' market or directly from the neighboring farmers. Buying local is, for us, probably the most important part of ecological lifestyle as it not only cuts down on the massive carbon footprint from transportation, but it also supports small businesses that are vital for the countryside to survive.
The best way to show you how lucky we are is to welcome you visit to taste for yourself. But also, you can have a look at this little "Foodie Map" we've put together to pinpoint our neighboring producers.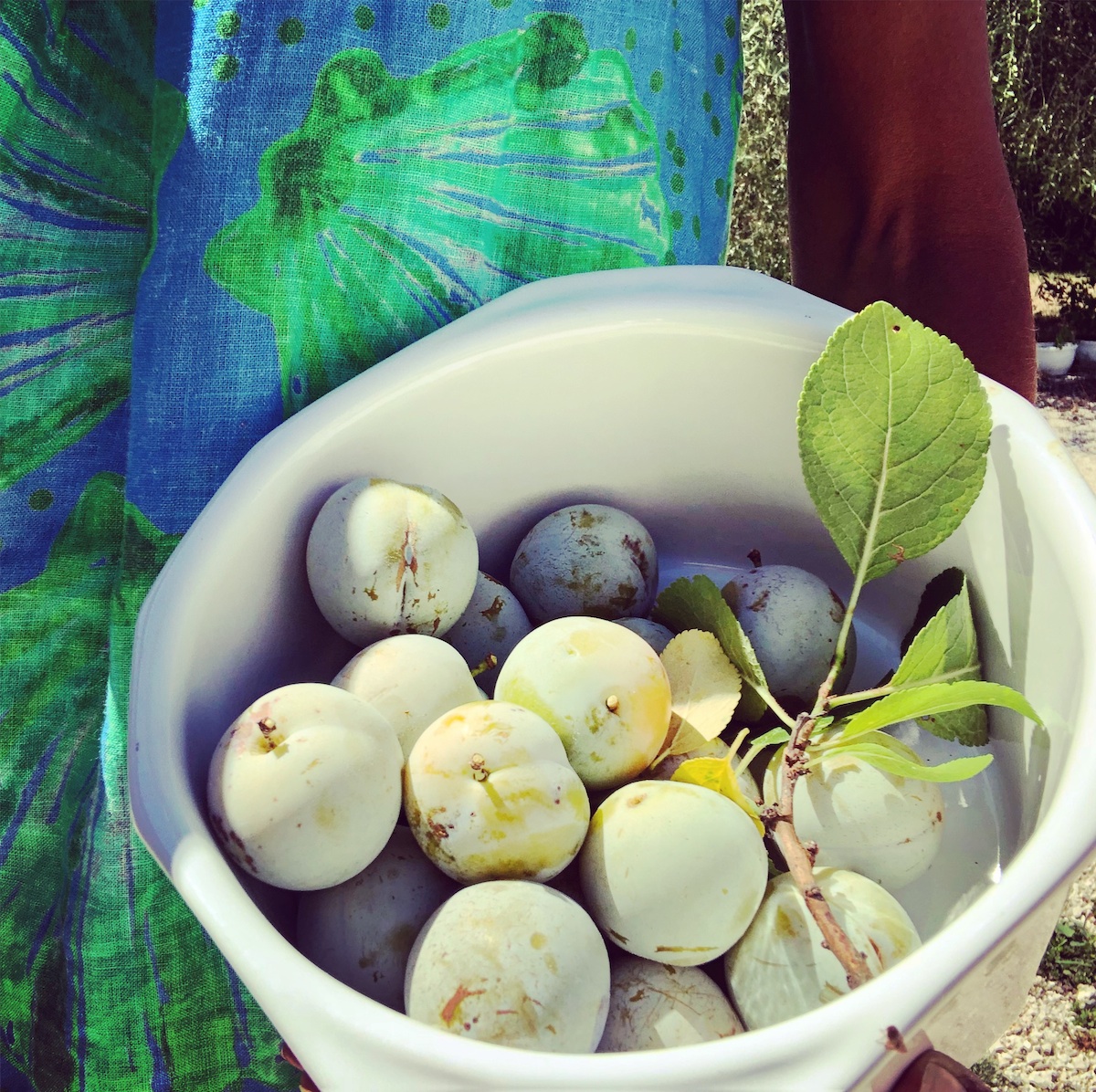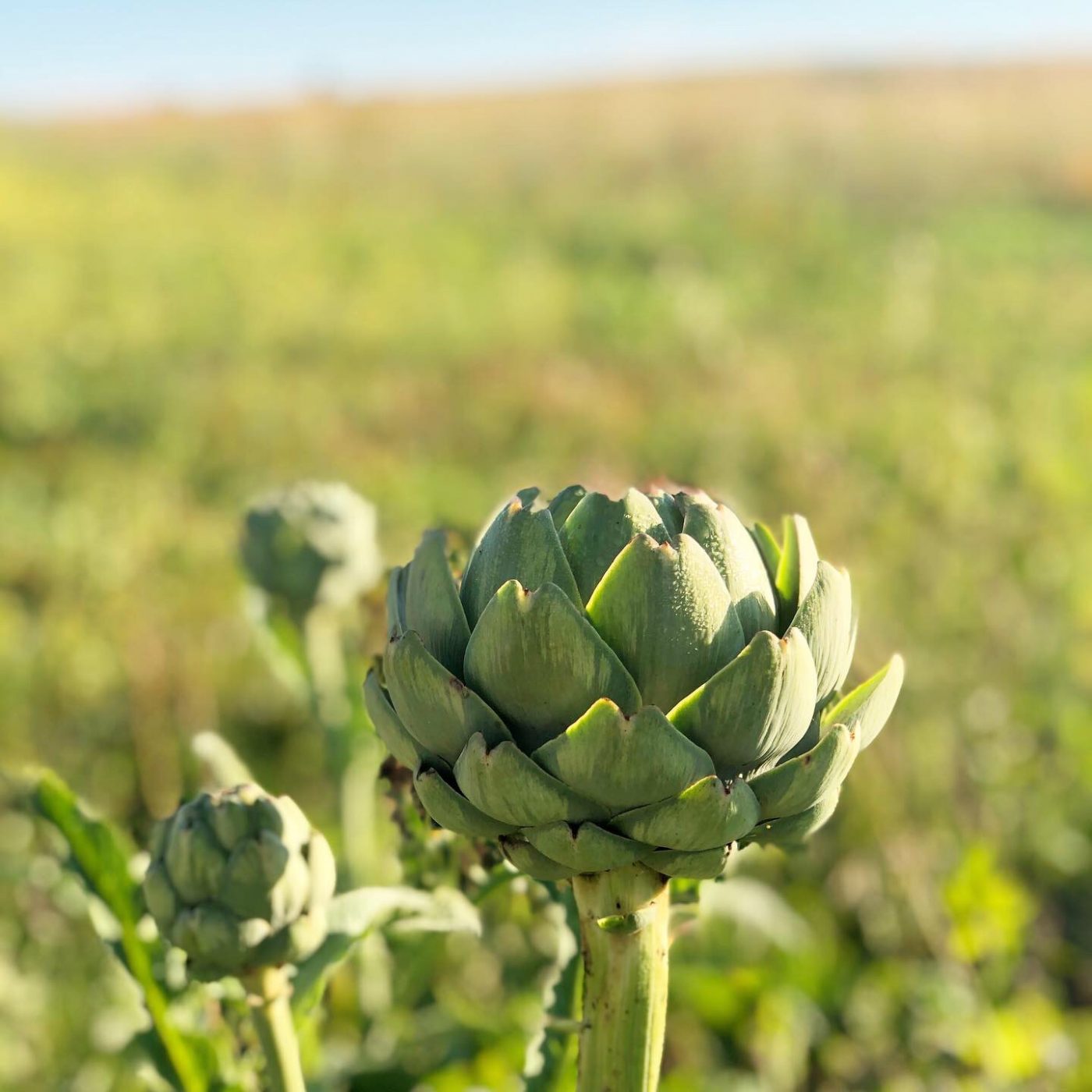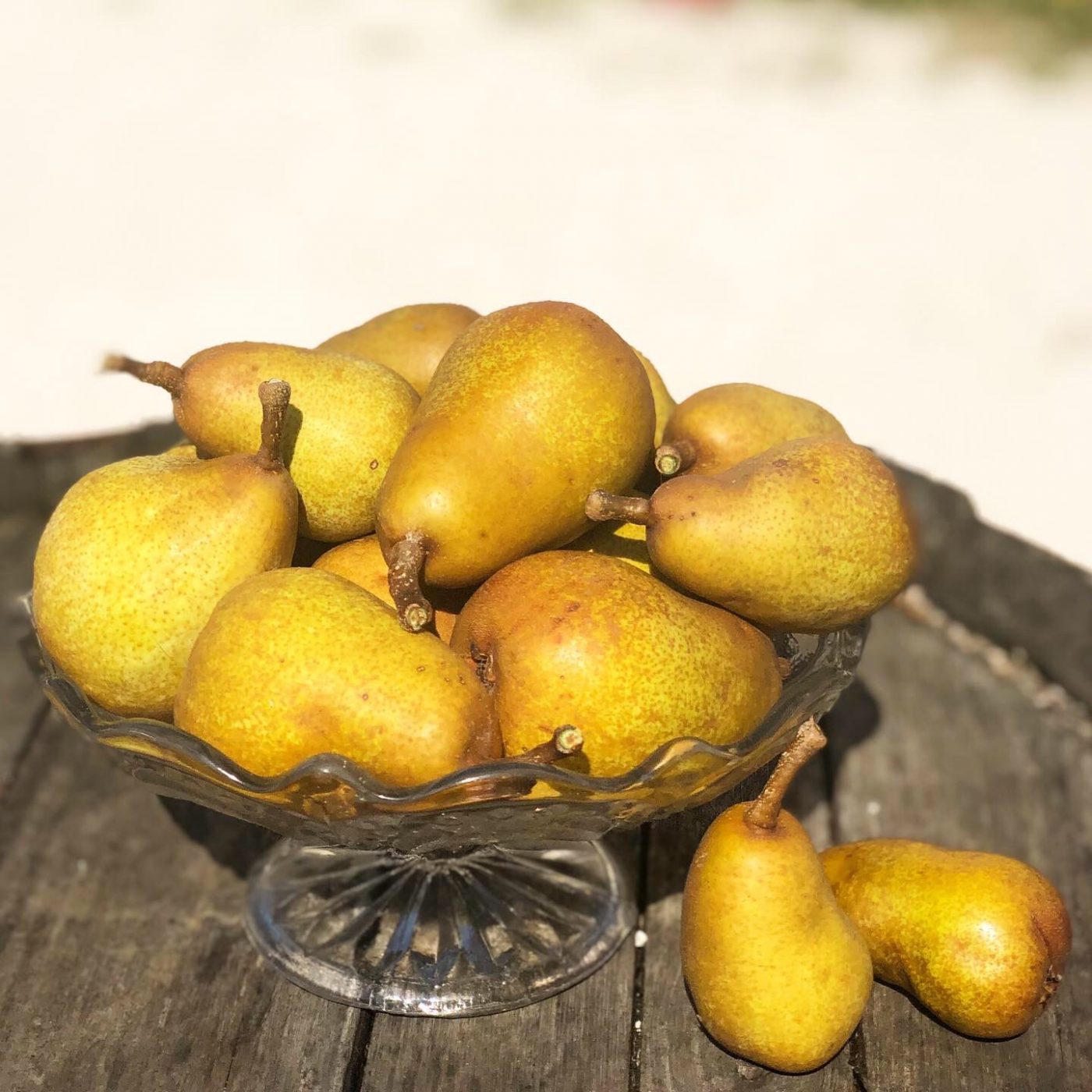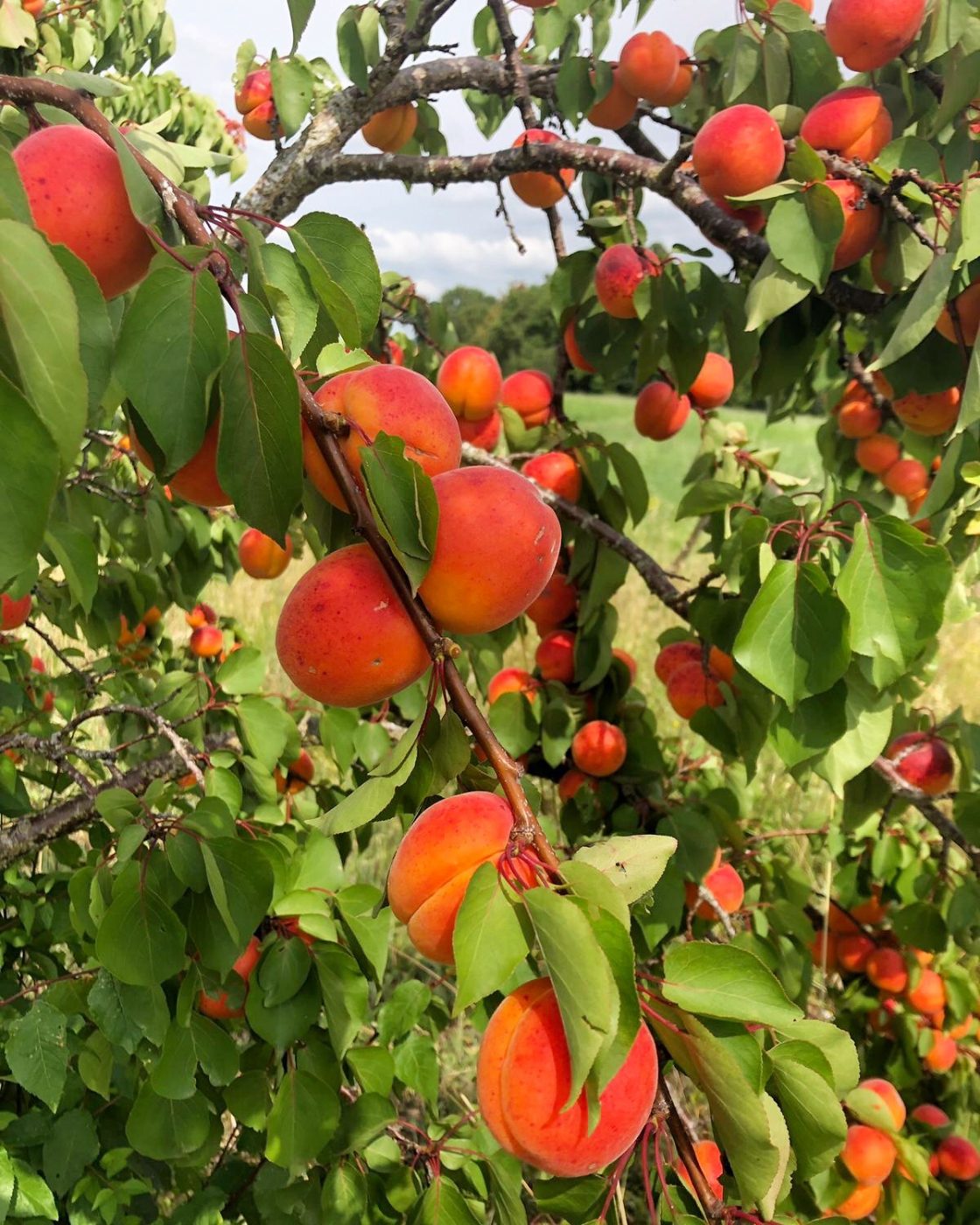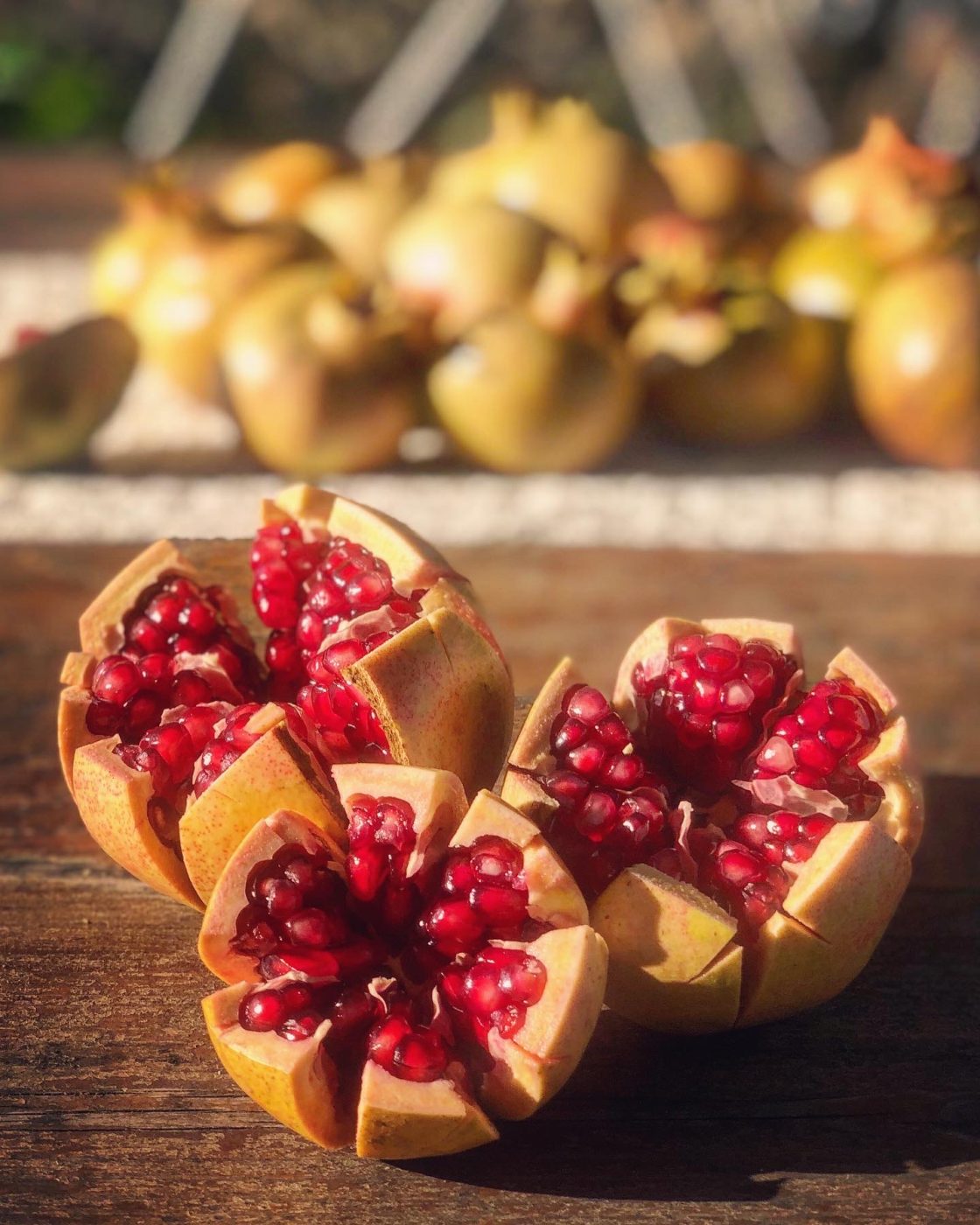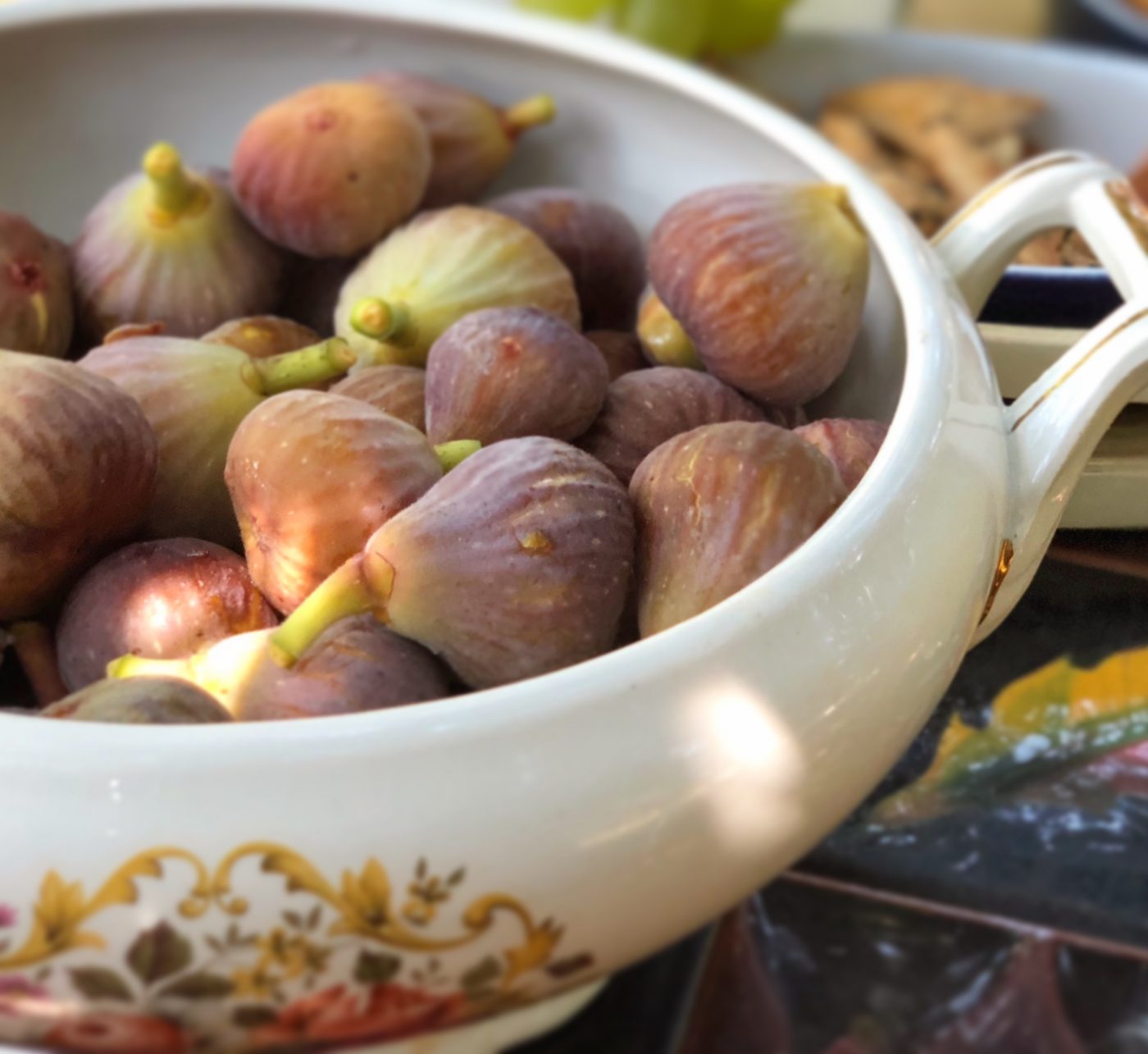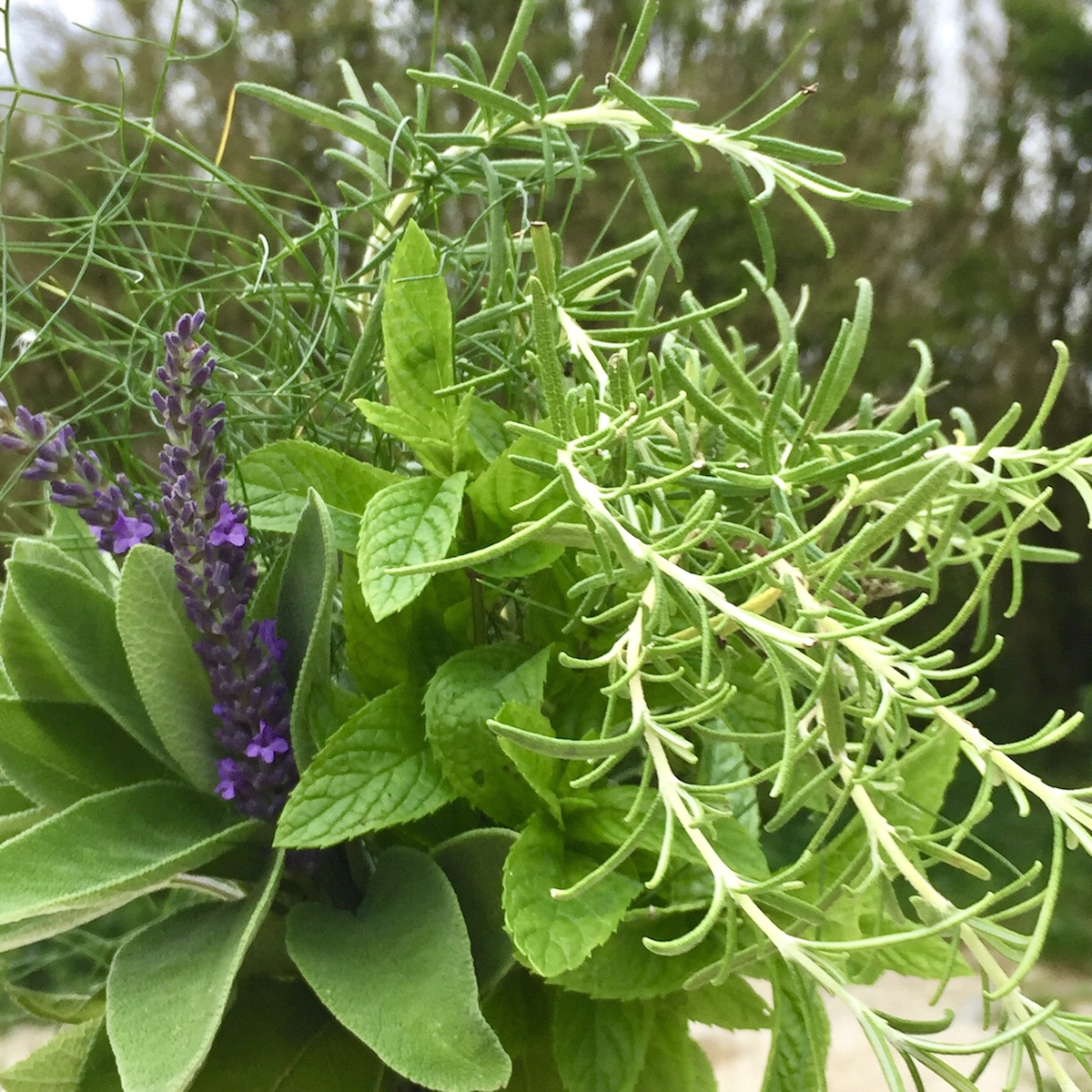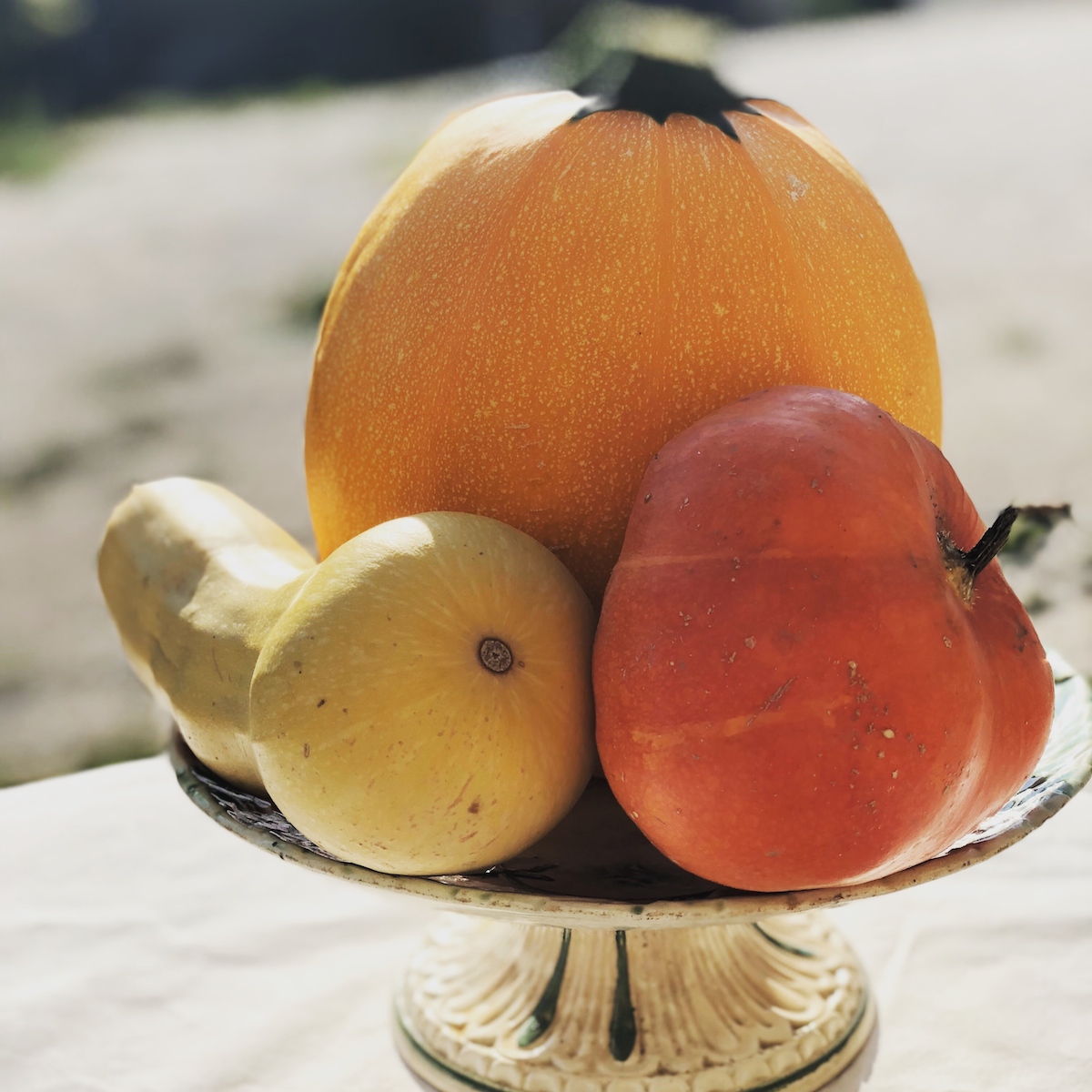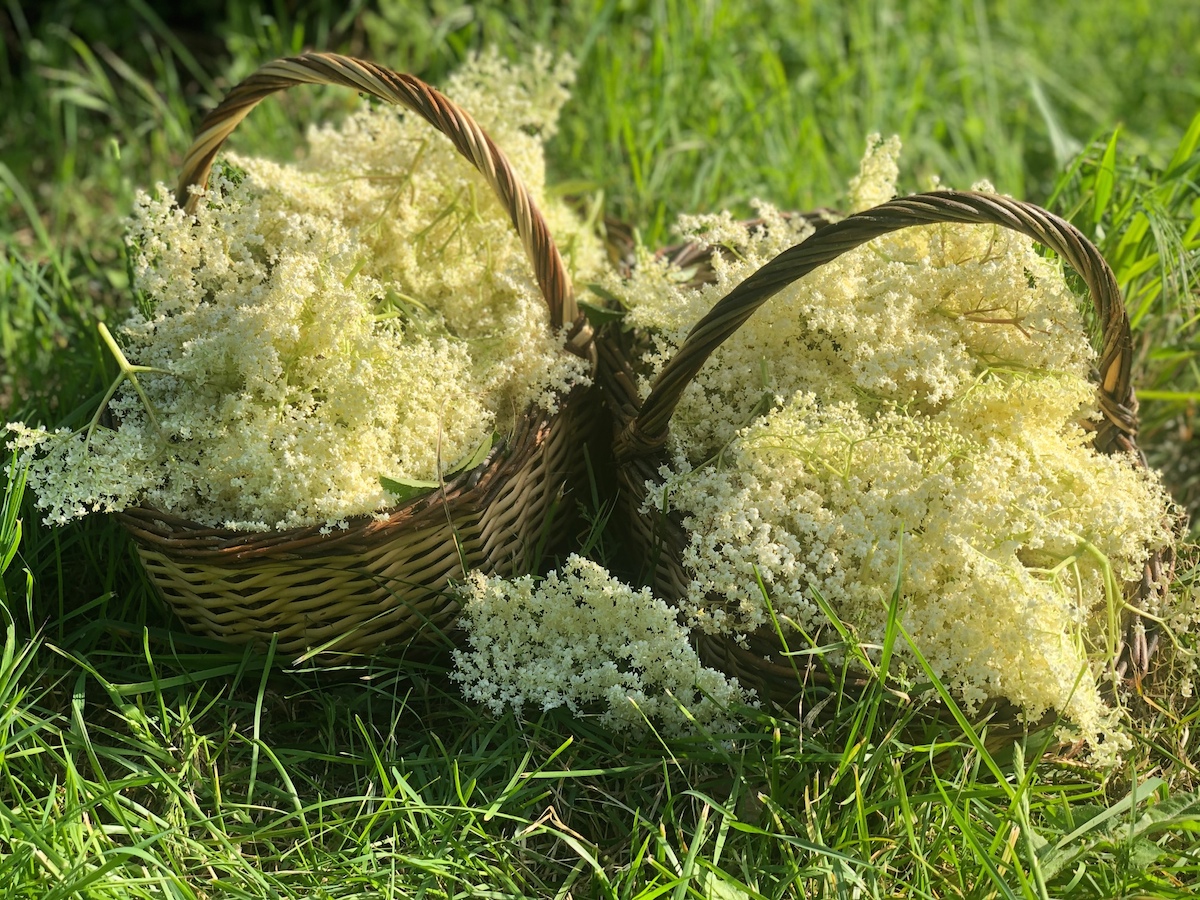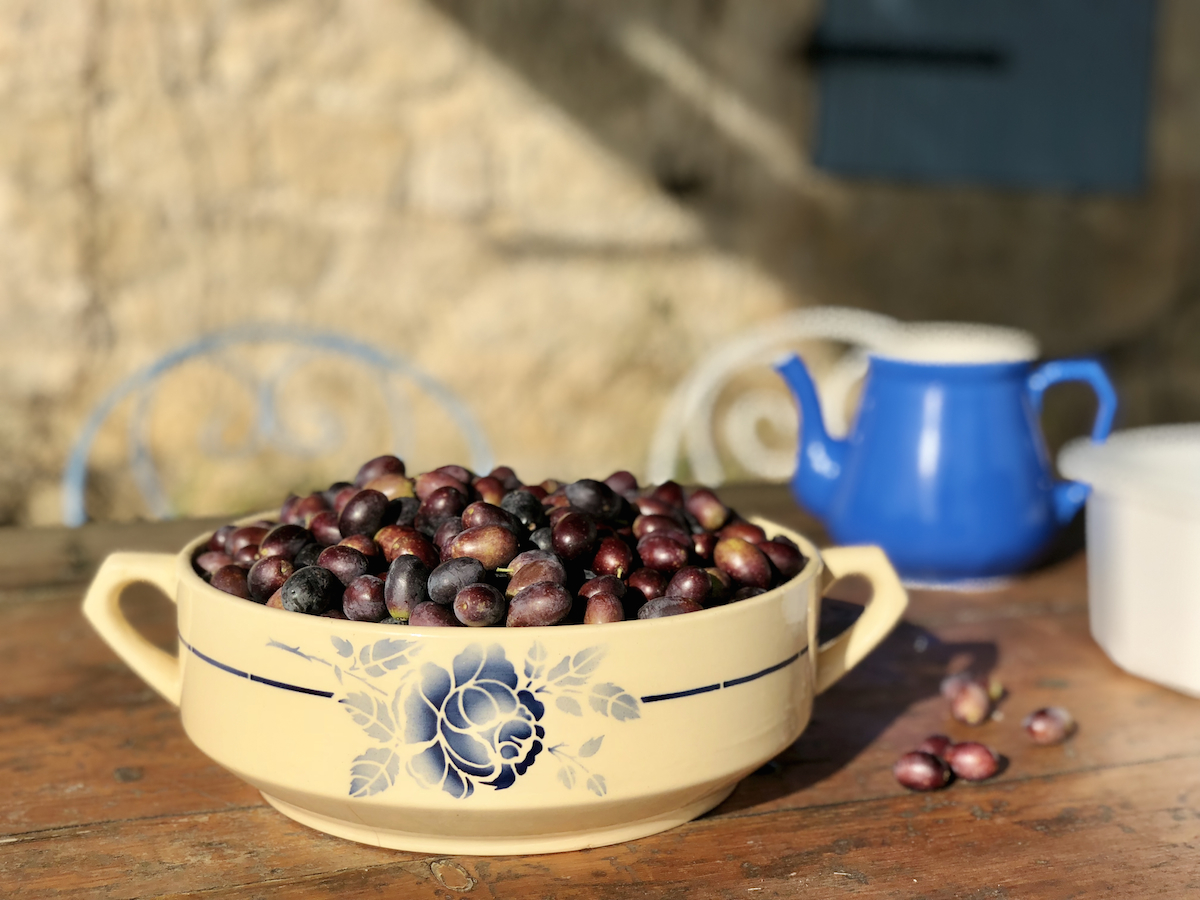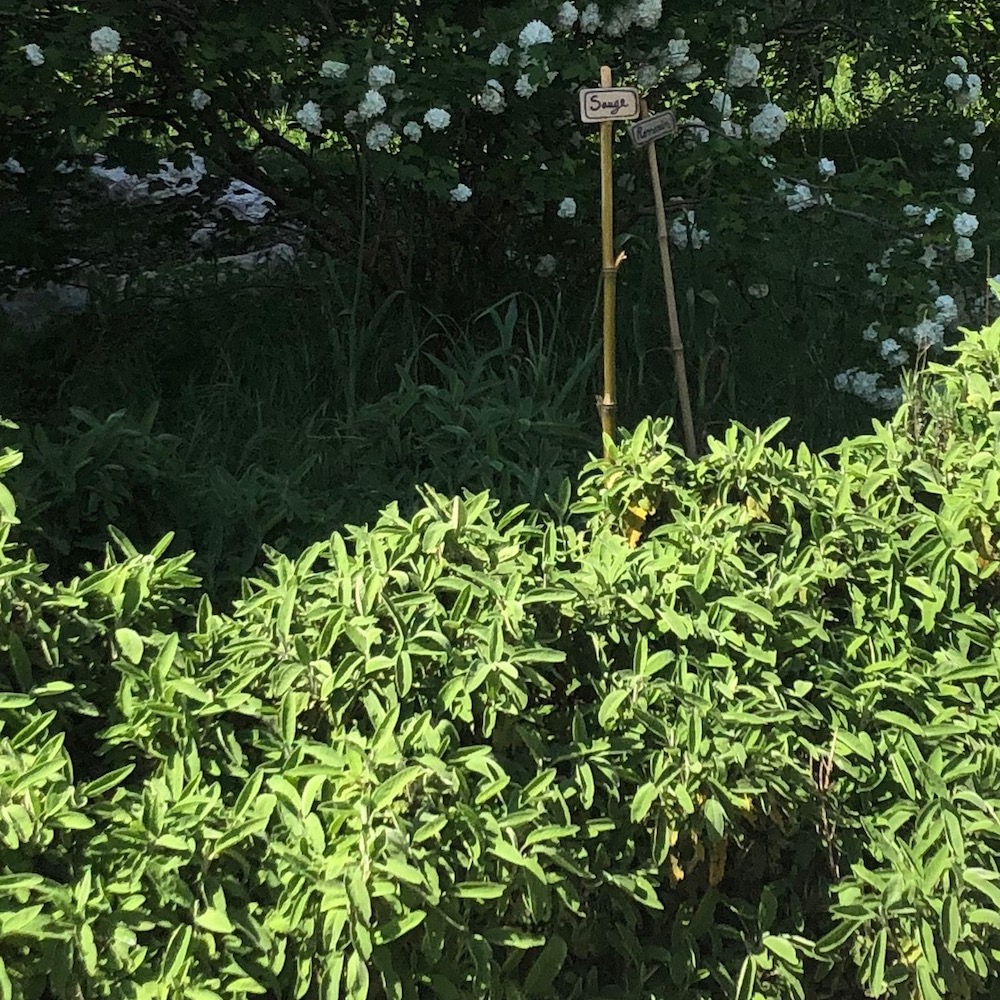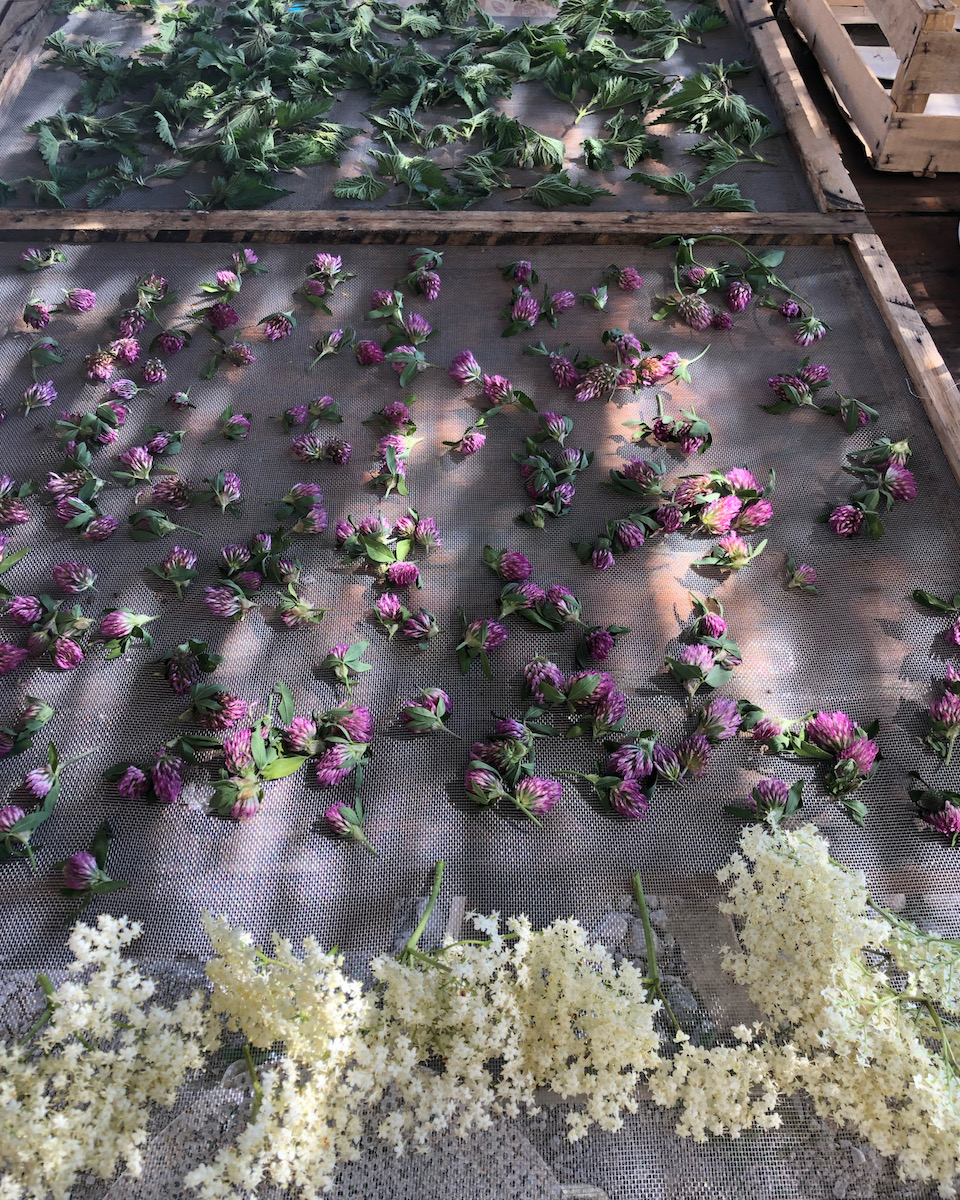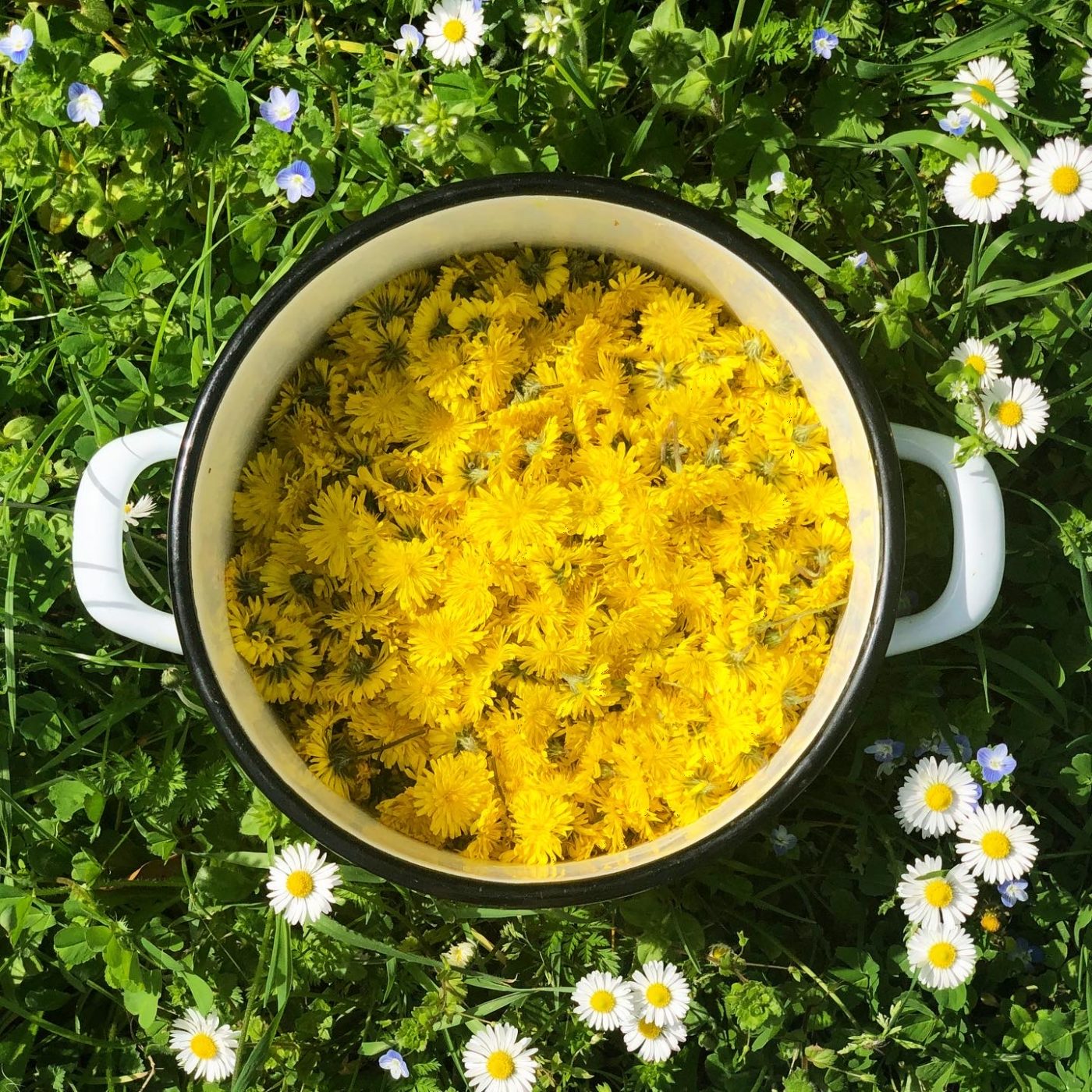 No matter when in the season you visit, we'll most likely have something fresh in our garden, perhaps tomatoes in all colors and shapes, or onions, garlic, green beans, peas, potatoes, or beetroot..
Dozens of fruit trees are scattered around the property: figs, walnuts and hazelnuts, almonds, apples, pears, peaches, plums and cherries – even pomegranate and olives. None of ours are as perfect-colored or shaped as they come in the supermarkets – but we can assure you that the fresh fig you'll pick directly from a tree will be a sweet treat!
Tons of wild herbs can be found all around, so you'll most likely enjoy a meal with rosemary, sage, fennel, thyme, mint or other.
PS. Truffle and wild asparagus hide in our woods, too (don't tell anyone!).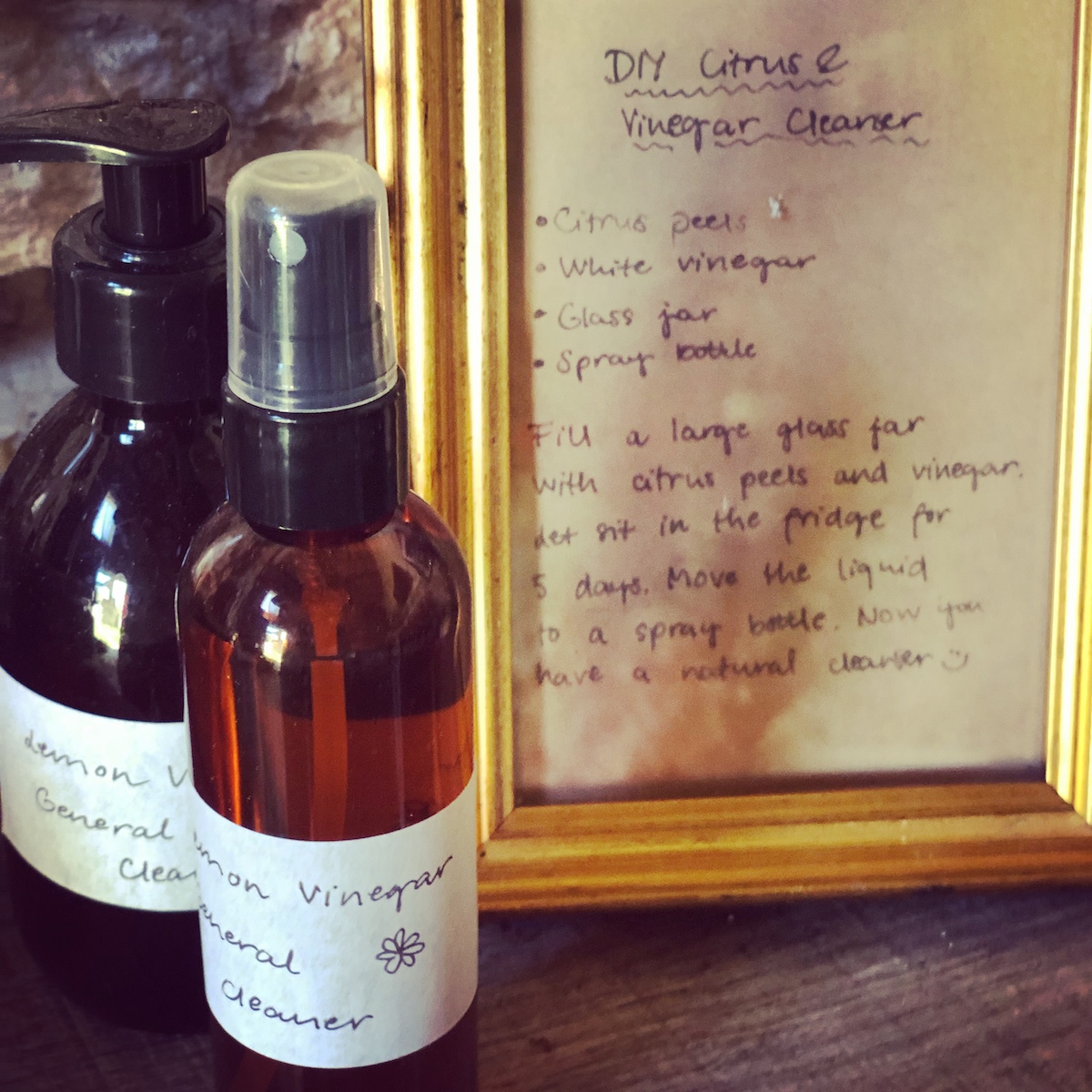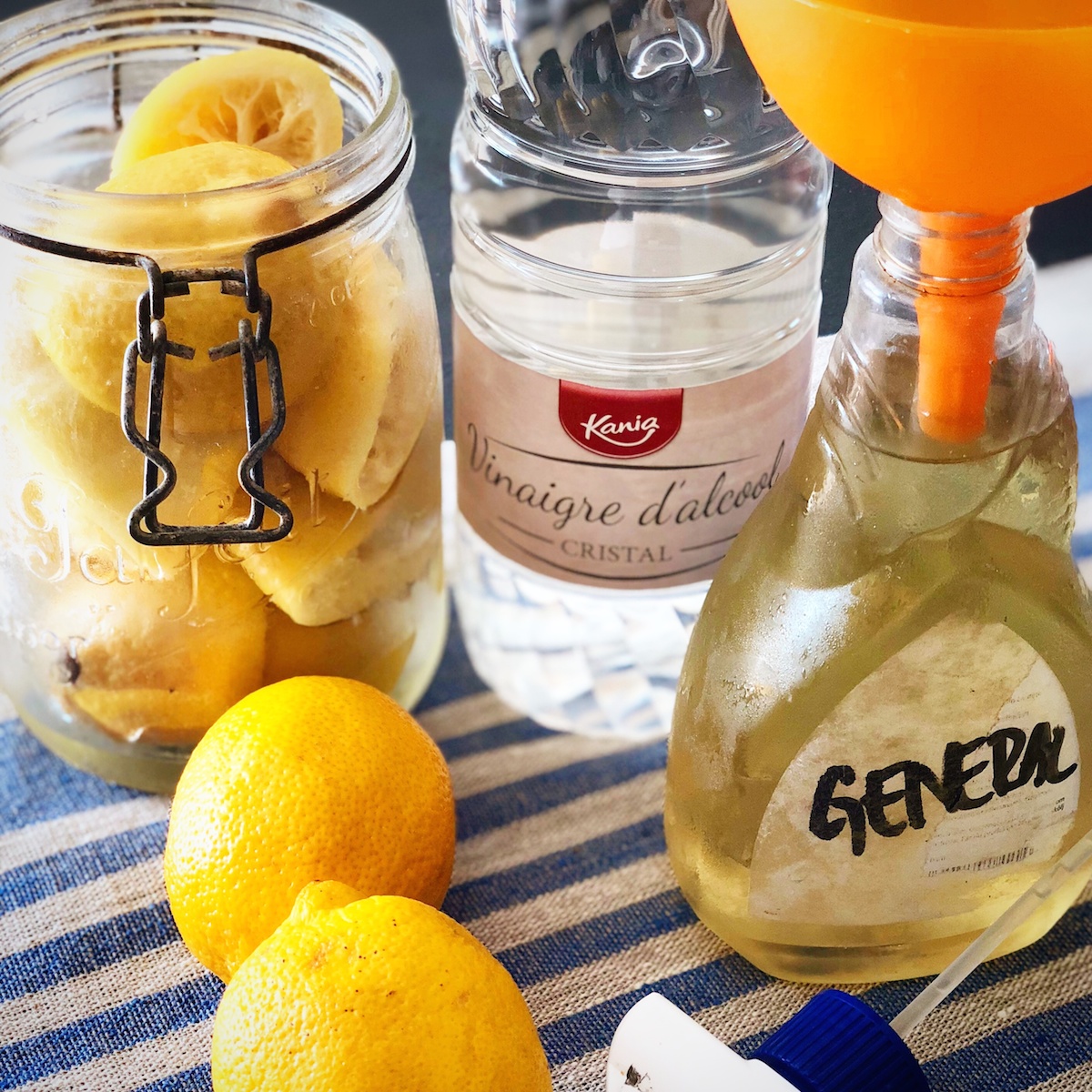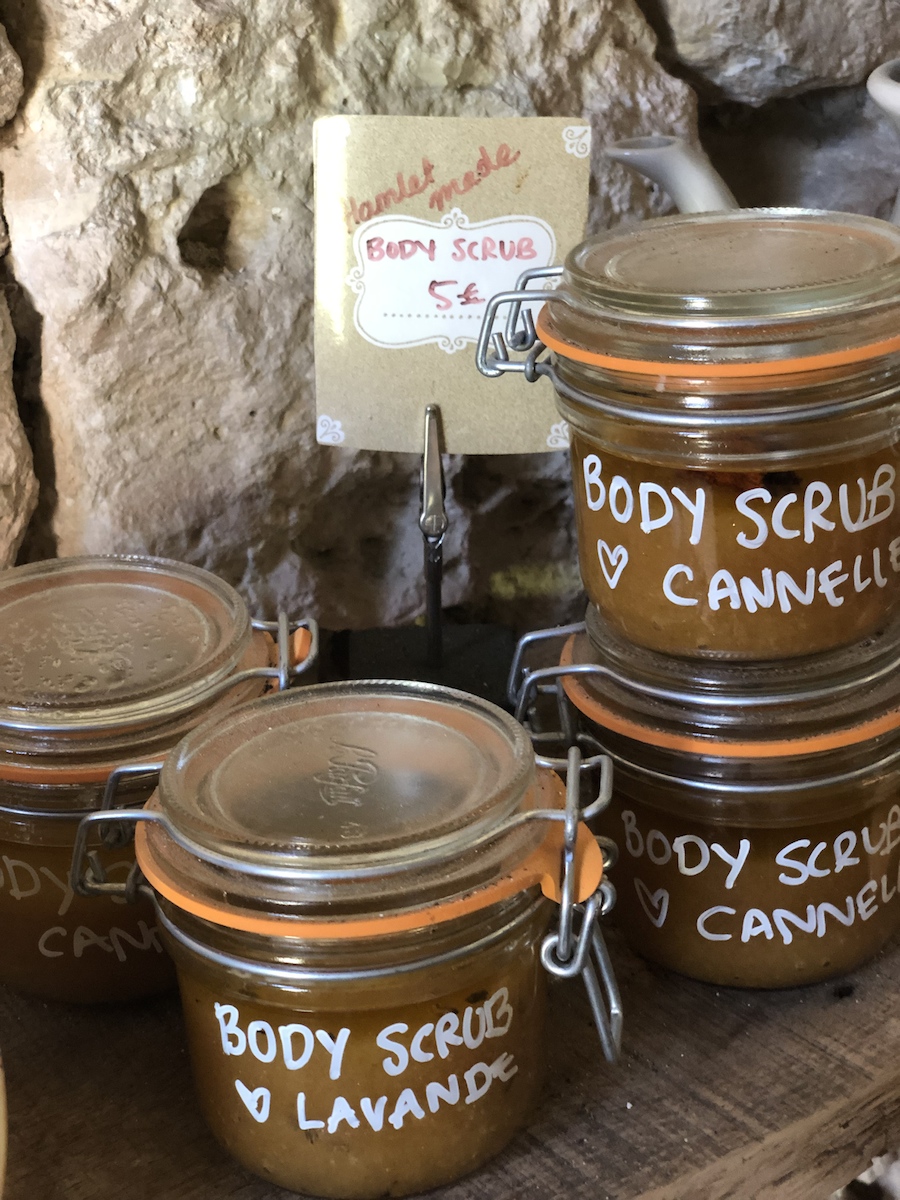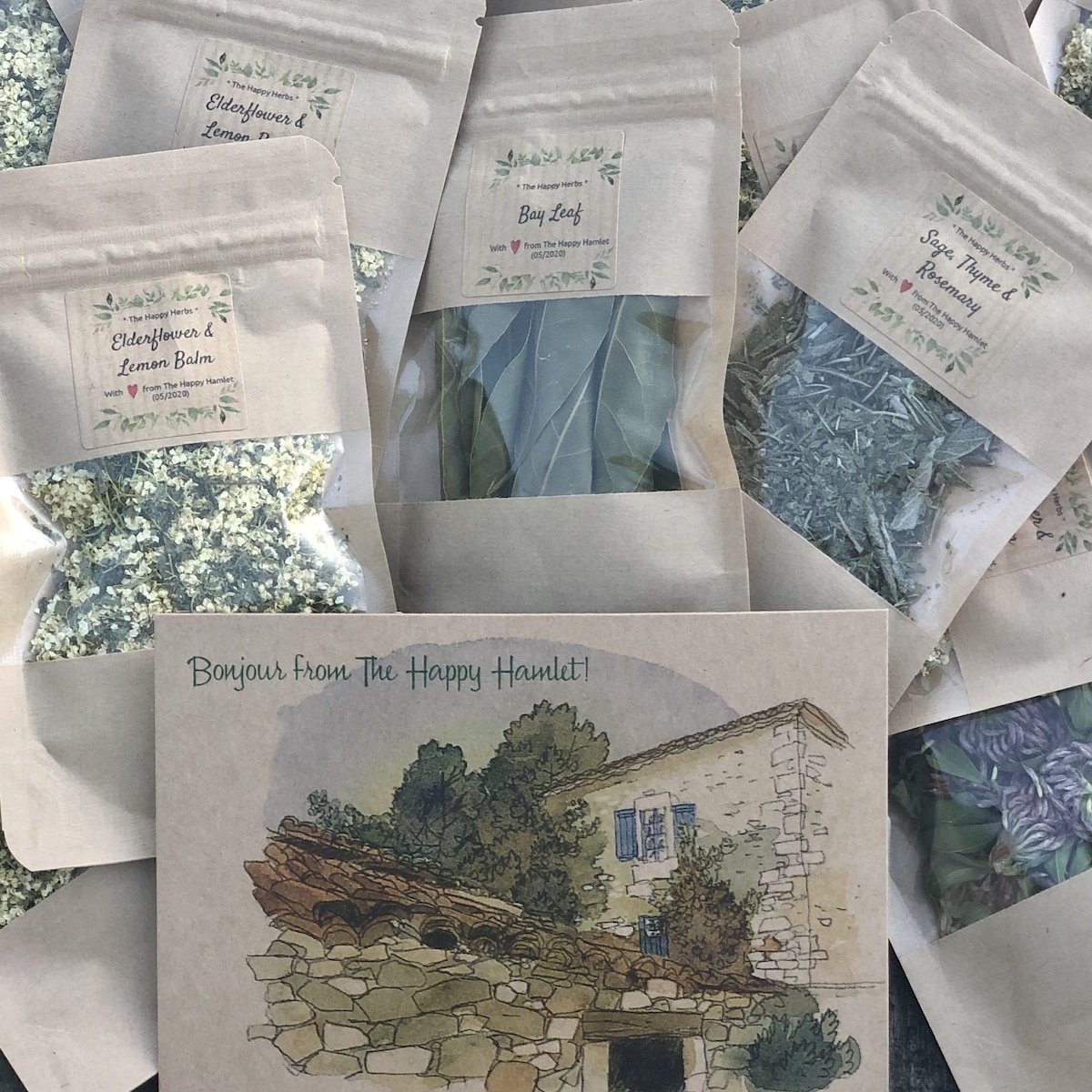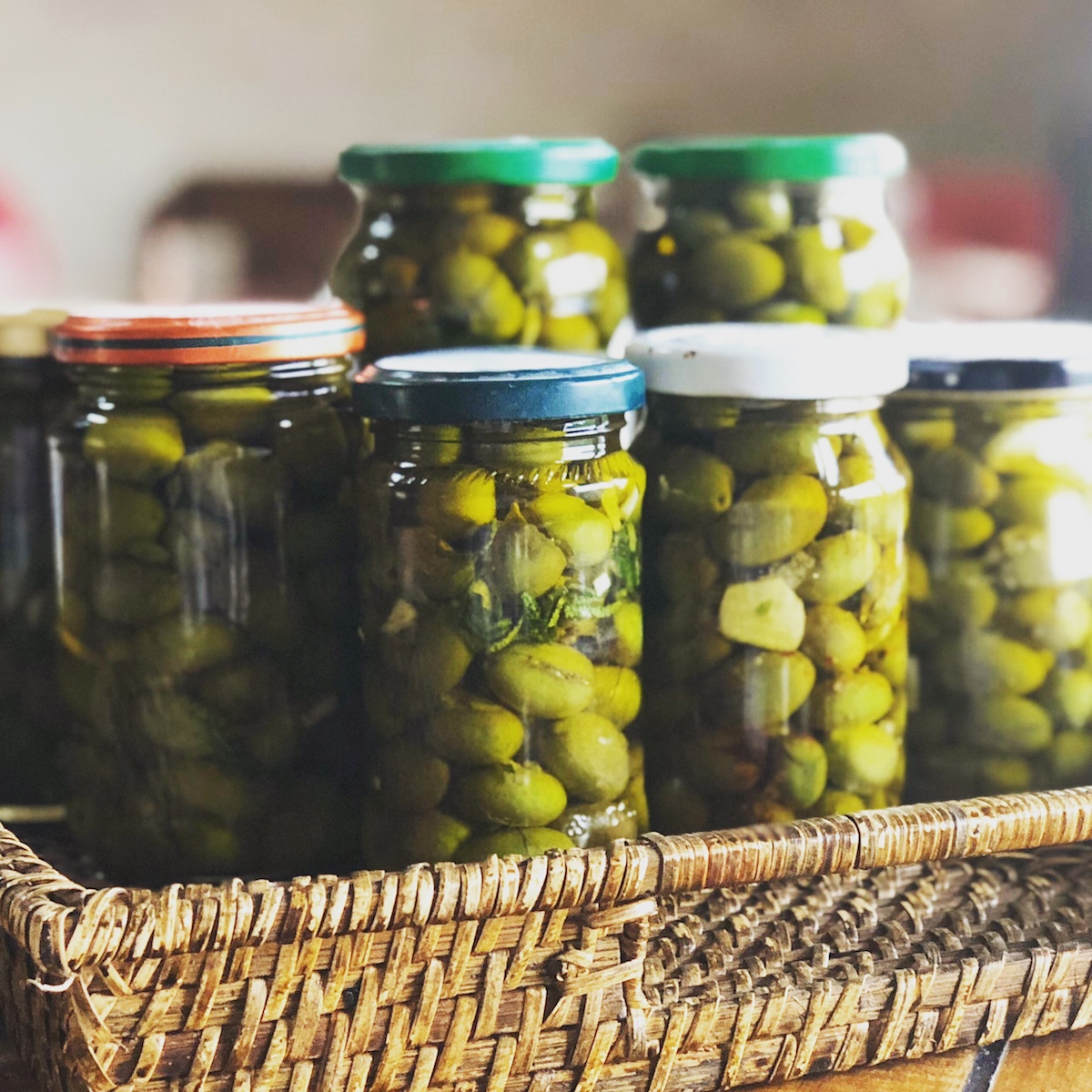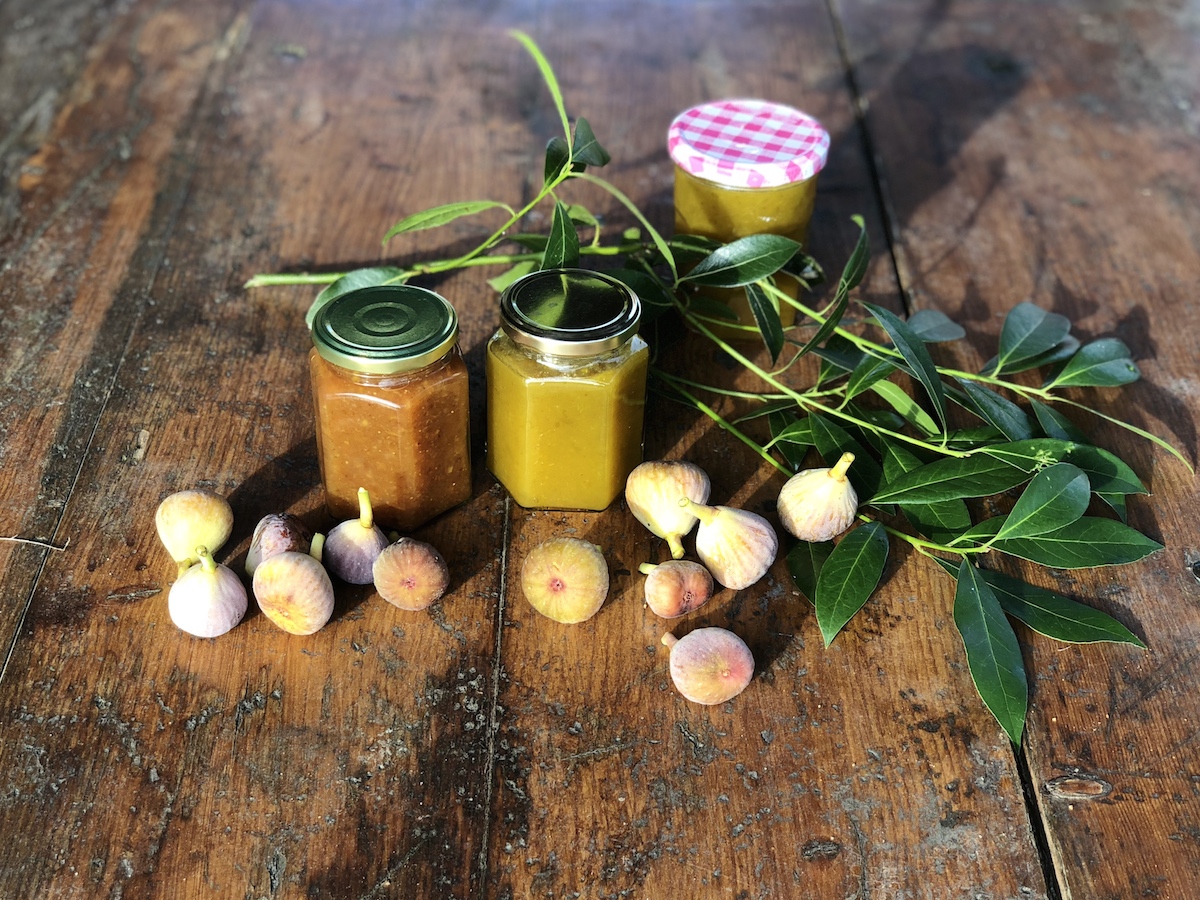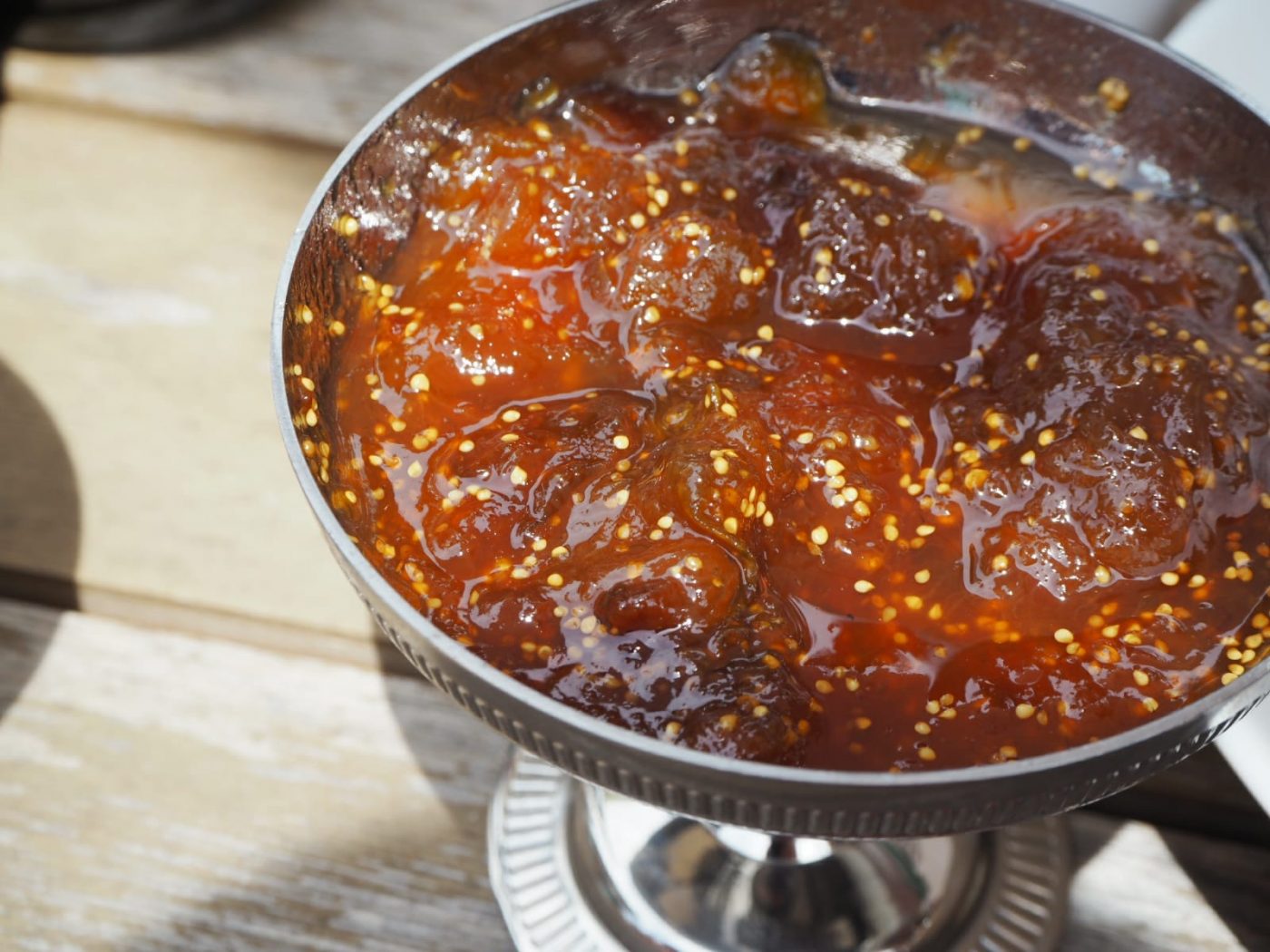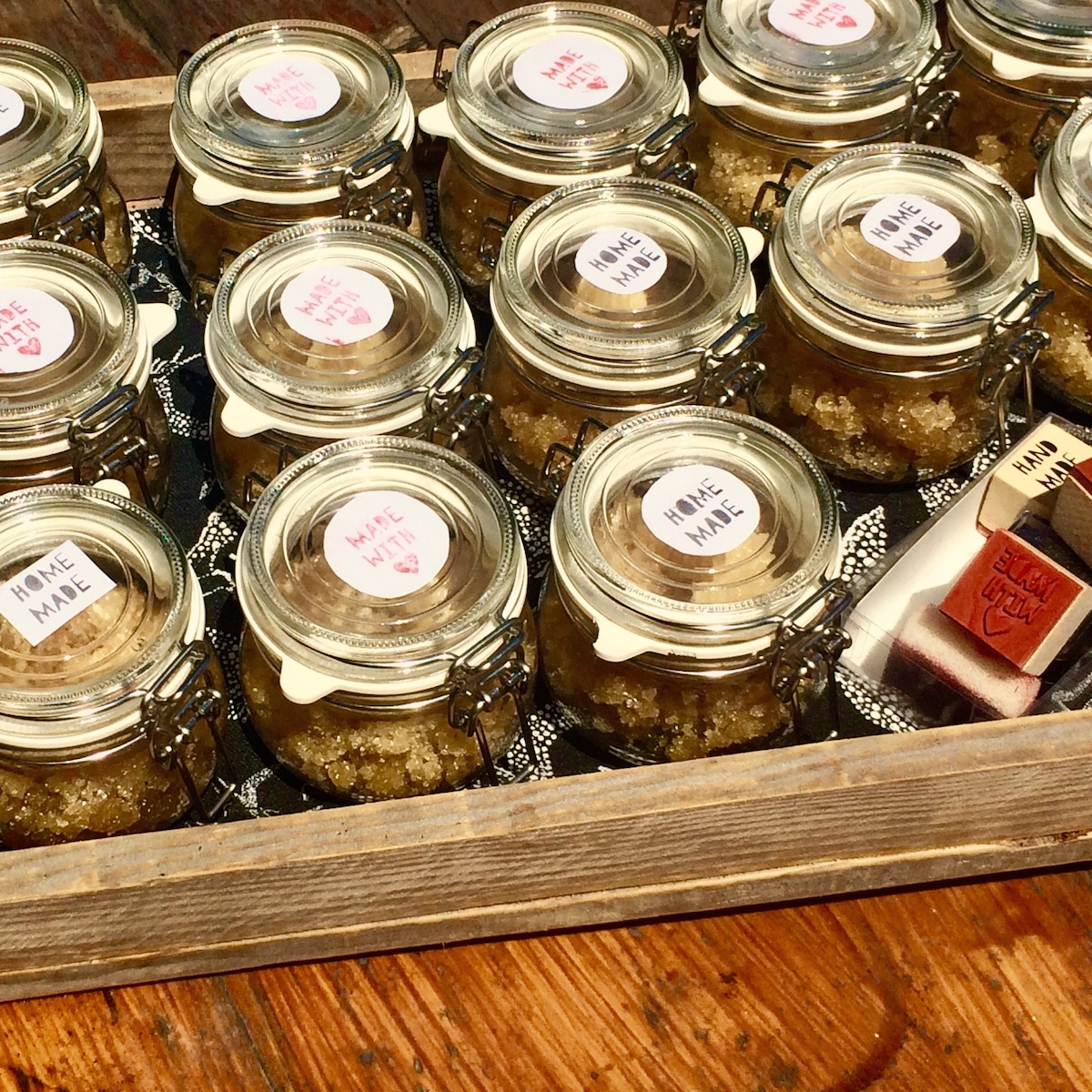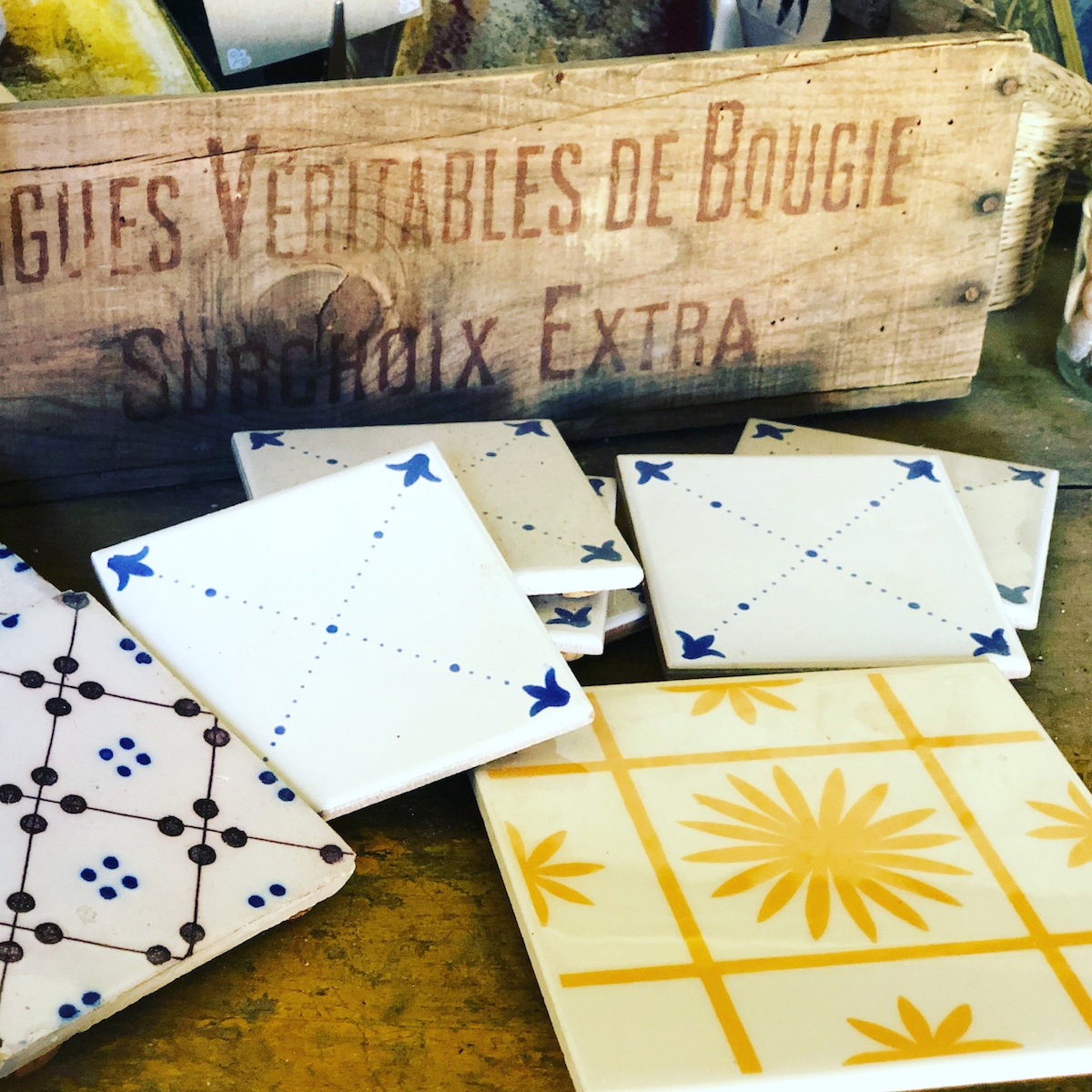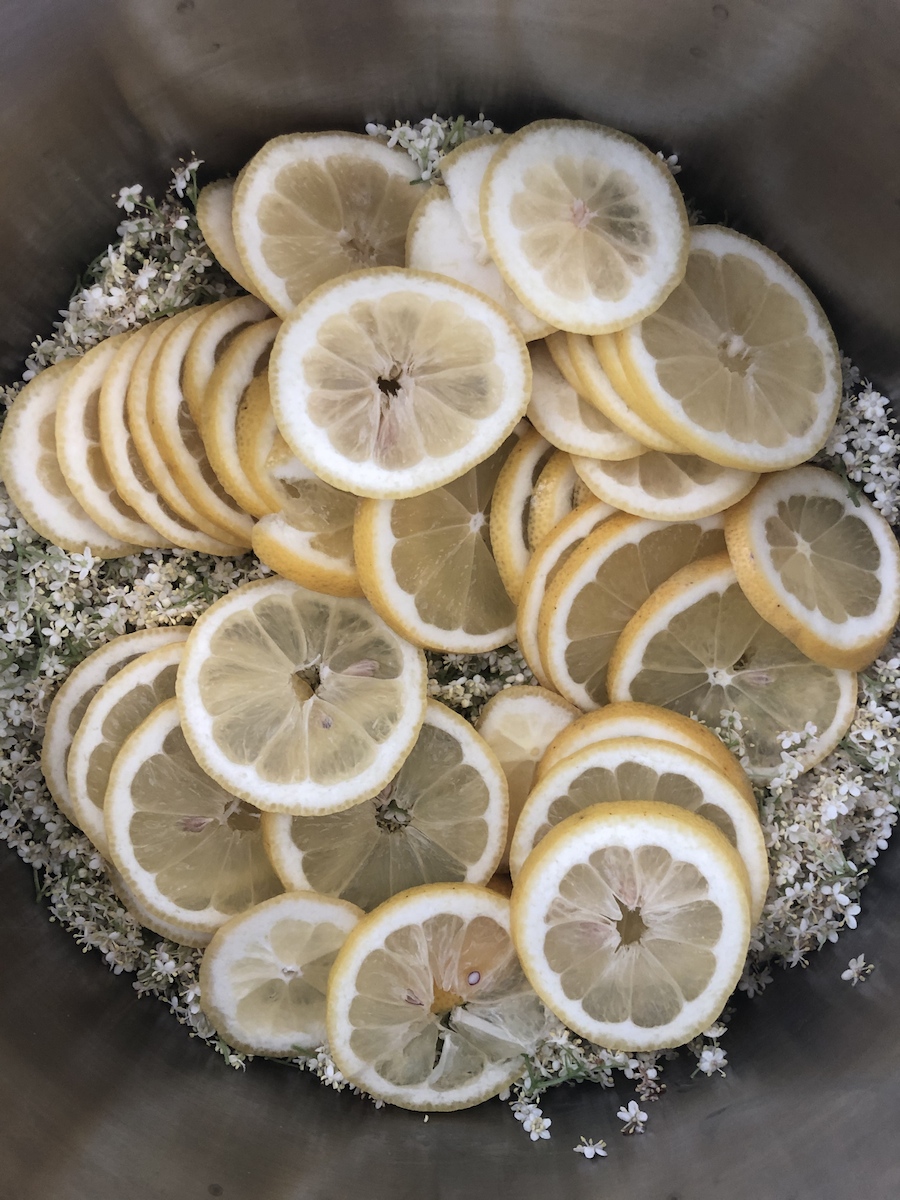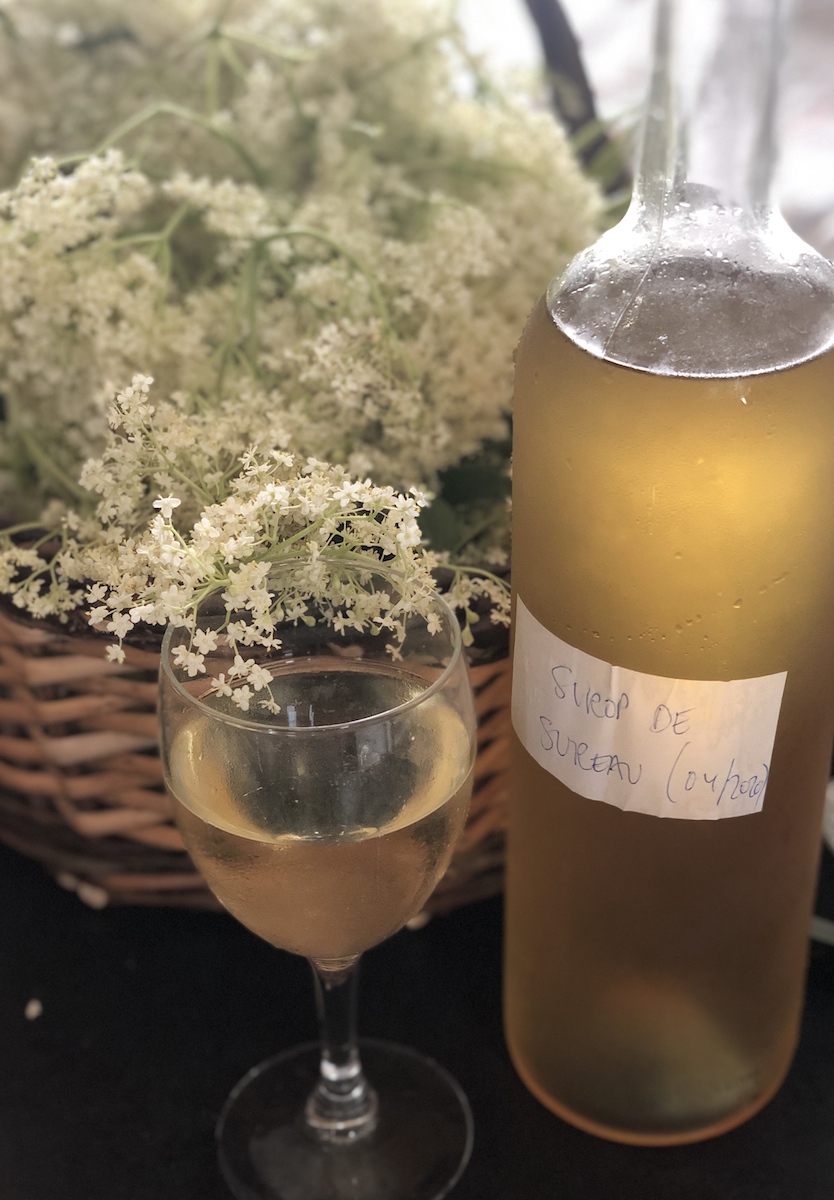 Our homemade jams (figs, plums, cherries, apples, abricots) are a popular treat, served for example for your breakfast or with cheese plates after dinner. For apéro you may taste our homemade « Olives à la Greque ».
There are other products we prepare ourselves, such as the very basic and simple, yet efficient cleaning product. Leftover lemon skins combined with vinegar, kept in the fridge for some days, works perfectly well for all general cleaning. Our body scrub with olive oil, brown sugar and wild herbs from the garden (e.g. sage, lavender or rosemary) makes a nice gift to that someone special.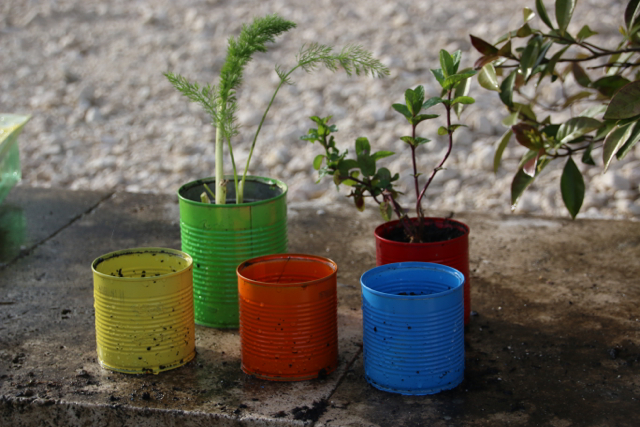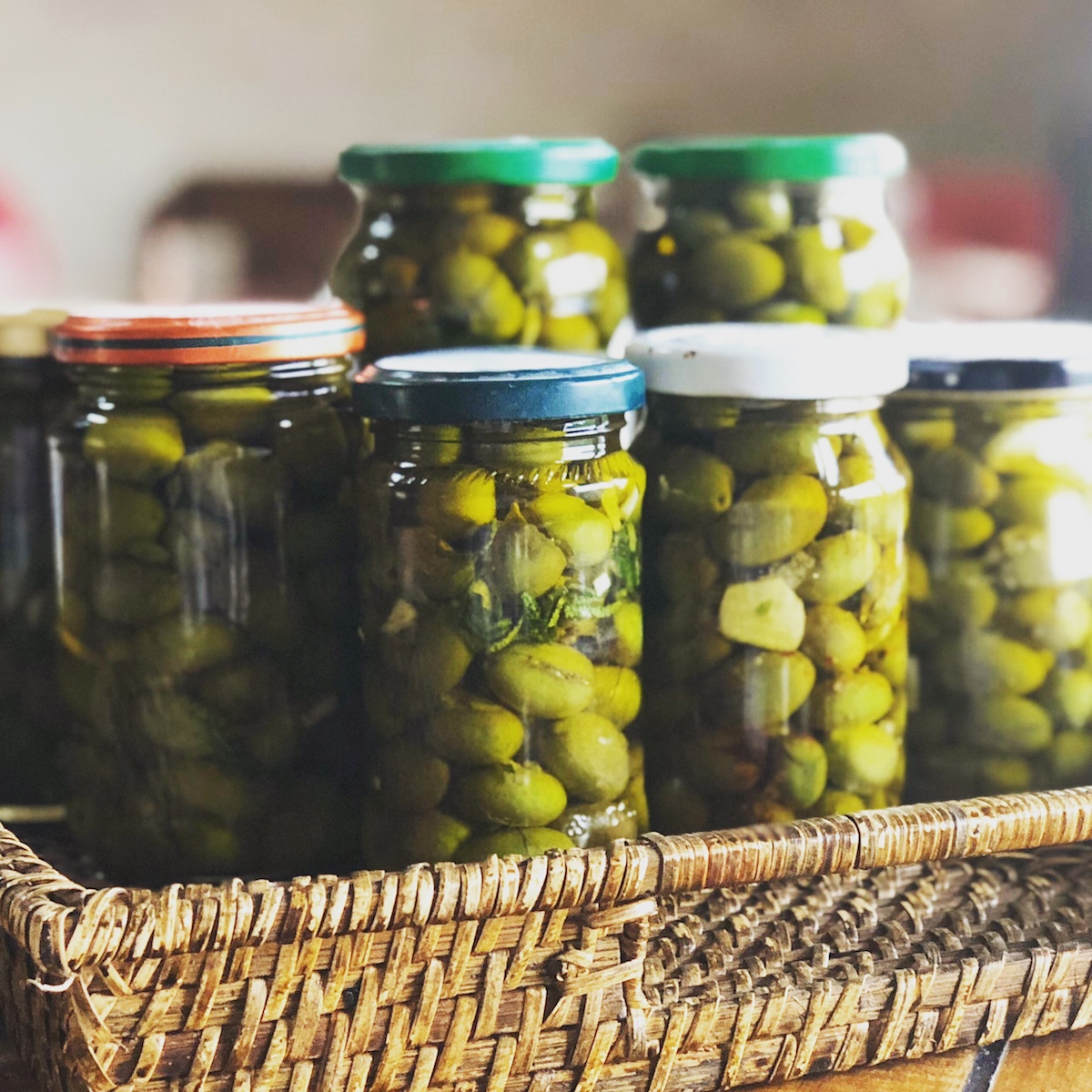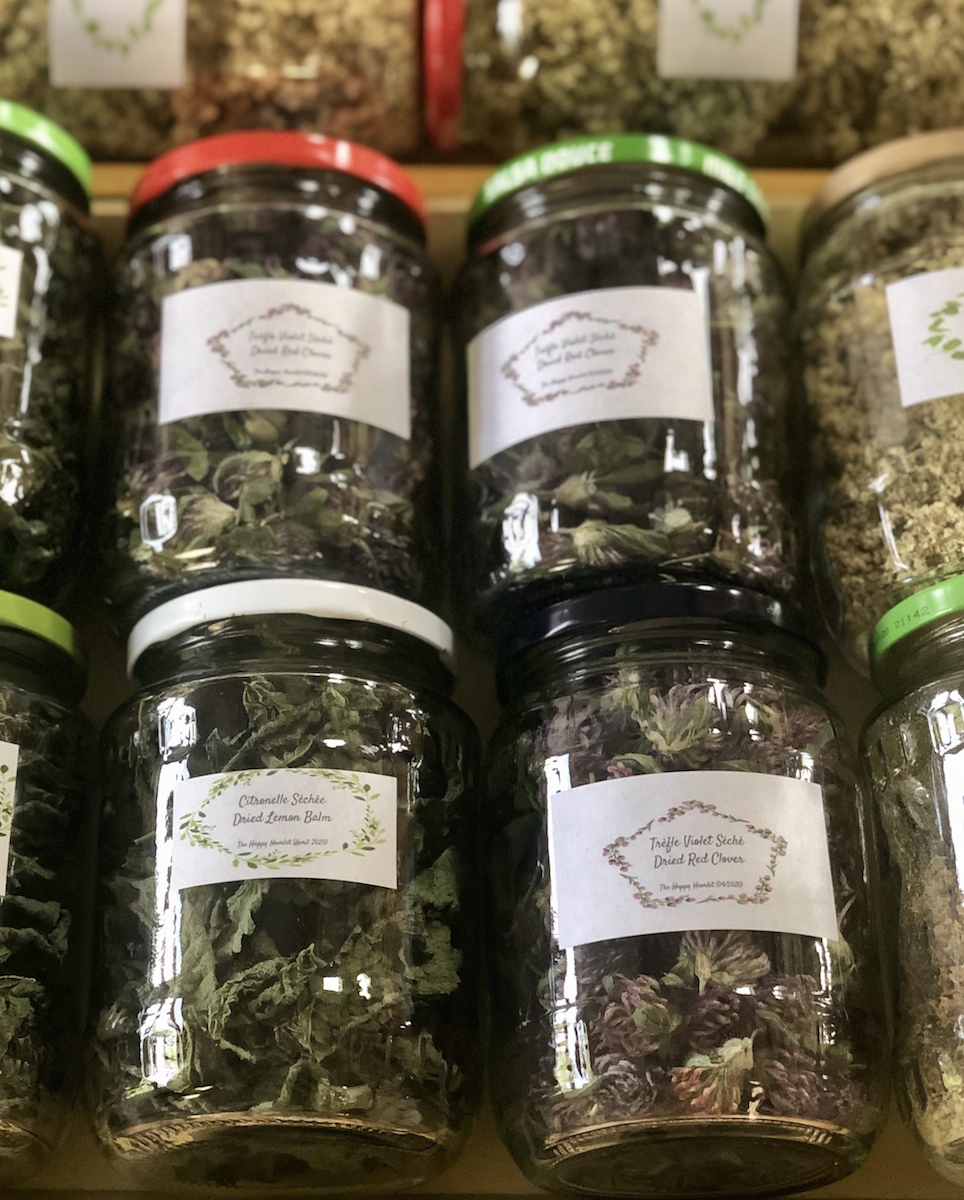 We recycle not only various trash (metal, glass, plastic, bio, paper, carton), but we also reuse everything possible (glass jars, tin cans etc.). Our kitchen waste goes directly to a large compost in our garden, providing us excellent soil improver.
Needless to say we don't use any disposable tableware, and we're happy about the recent law banning the use of plastic plates, cups and utensils in France – following the law that bans plastic bags in grocery stores. Step by step together we can shift towards Zero Waste.
---
Water & Electricity
---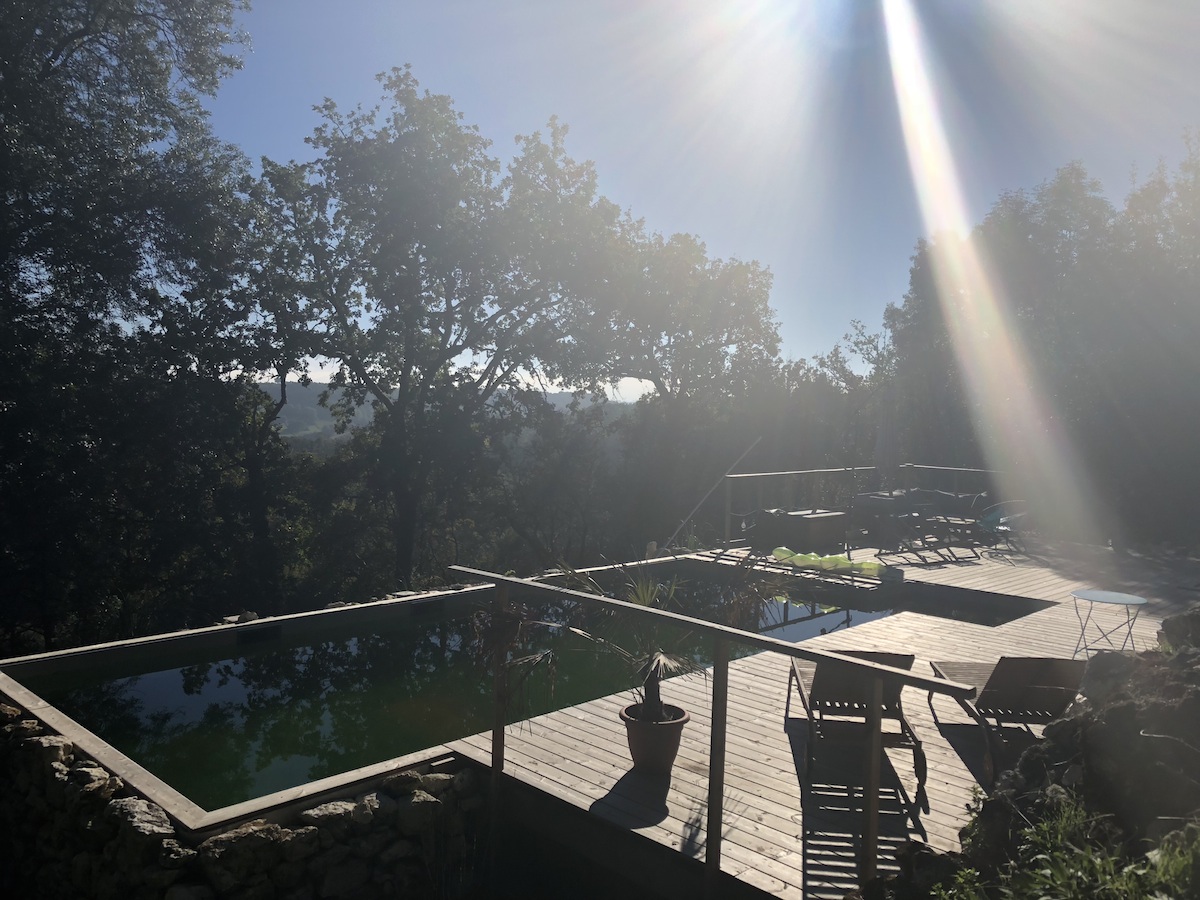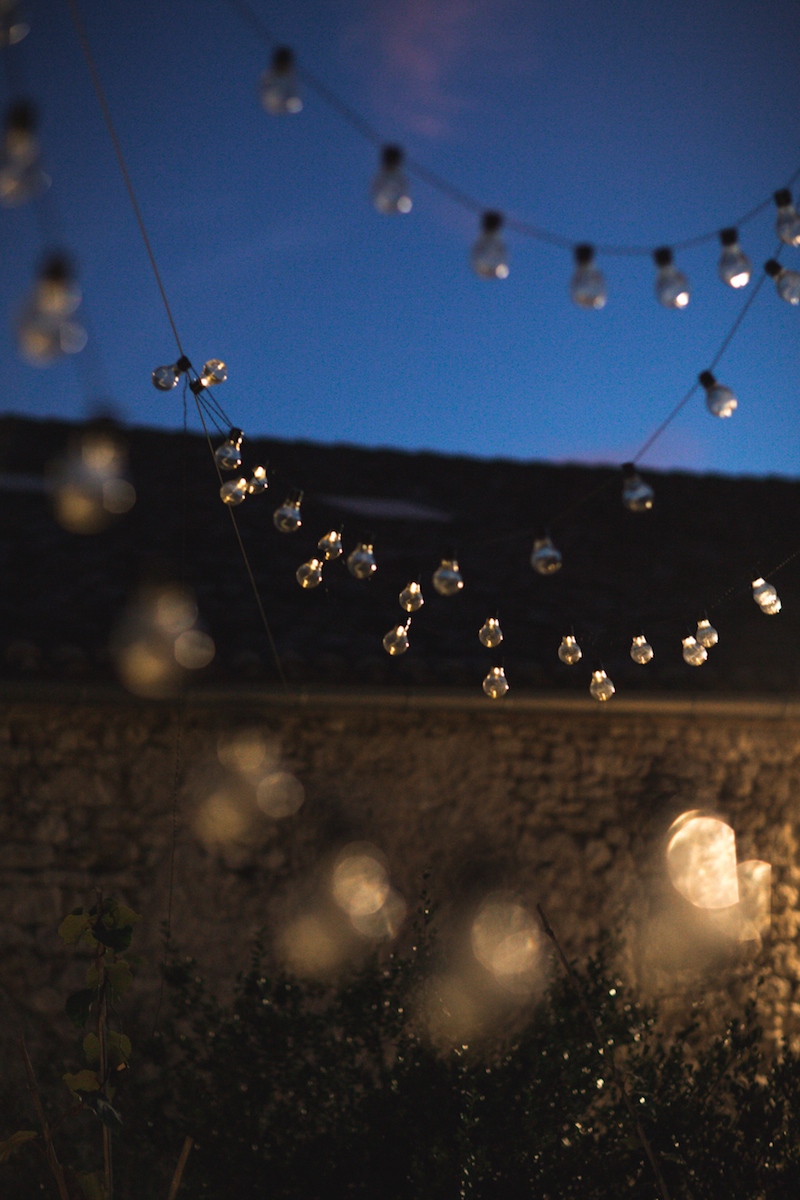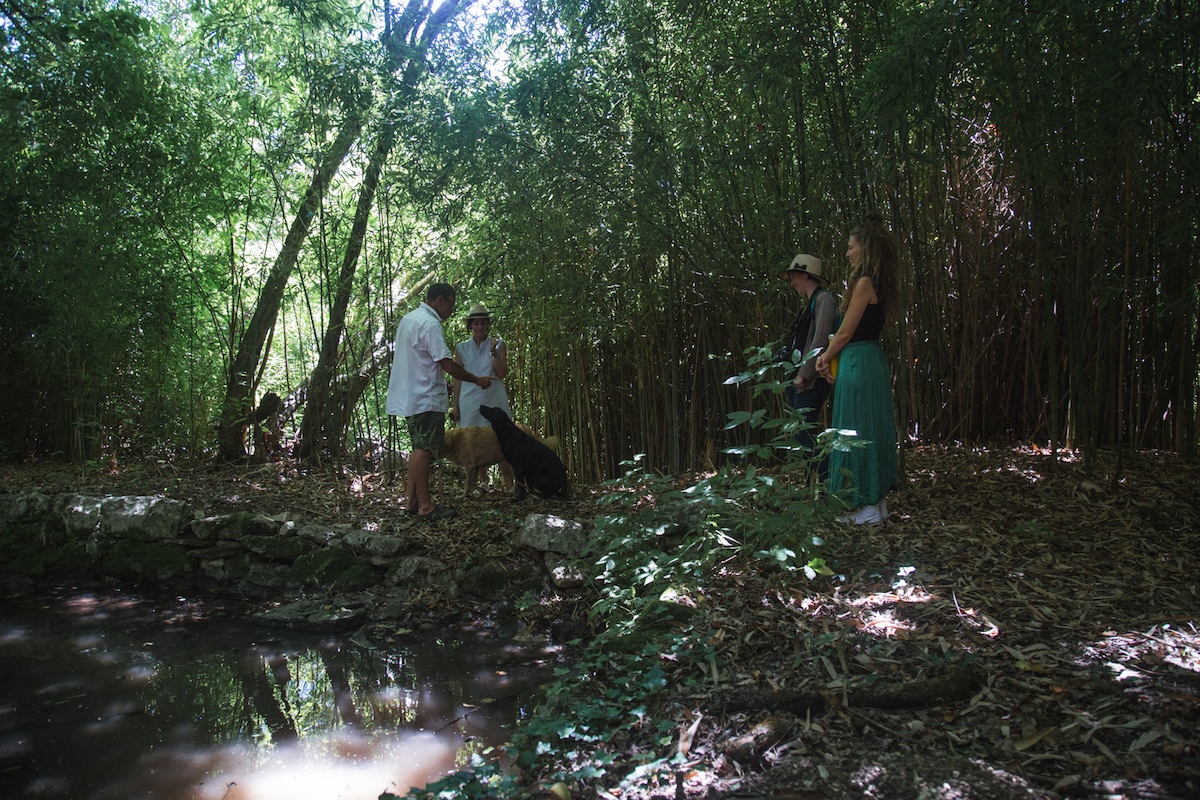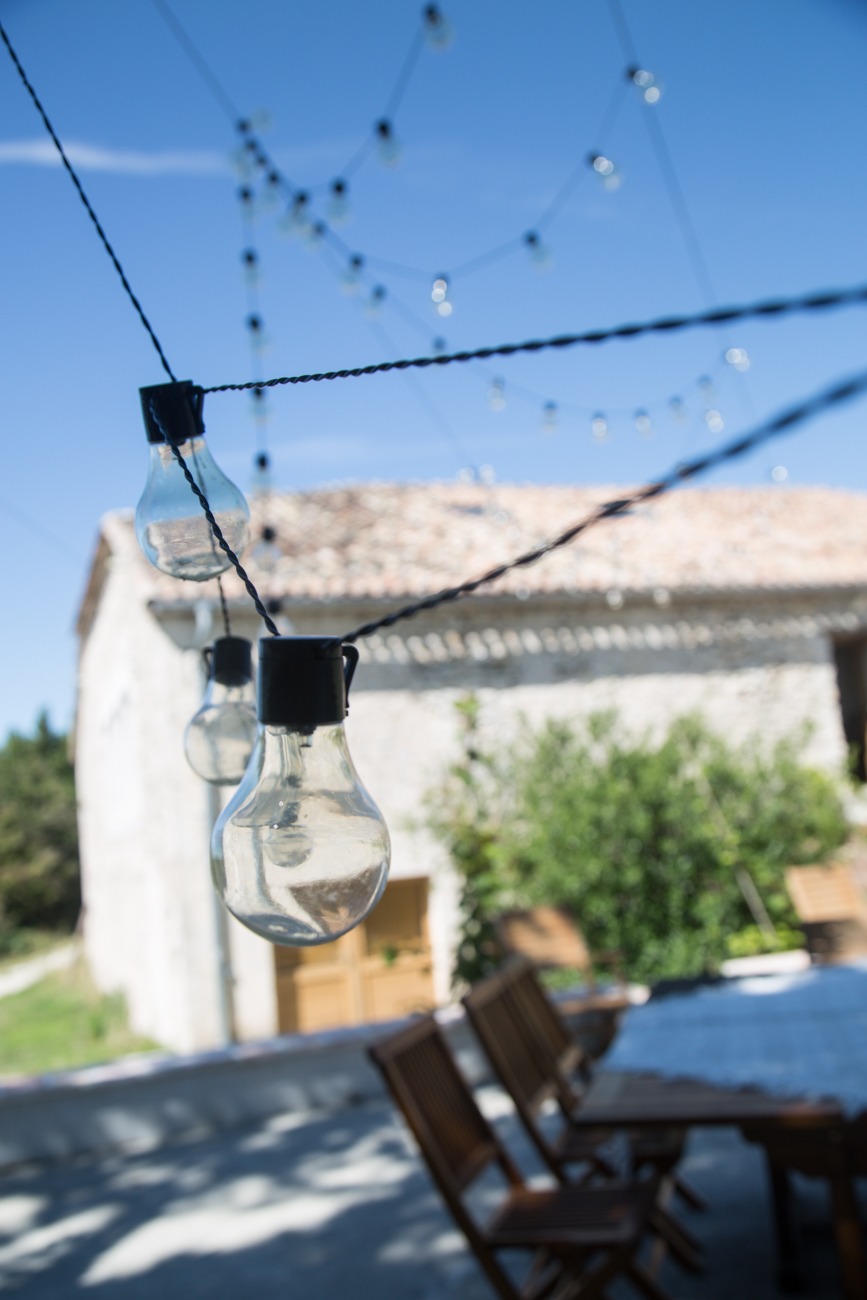 There are several natural springs on our property and our vision is to use them substantially in the future. Before officially authorized to do so, we use the spring water (together with collected rainfall) for watering the garden and plants.
The accommodation industry is challenging when it comes to the use of water and electricity. We try our best to save energy (and water) and ask our guests to do so with us. We encourage the reuse of towels during the whole stay, and we ask to pay attention to turning off lights when not needed. We use solar panel bulbs outdoors and we're investigating the possibility of setting up large solar panels on our fields.
Our natural swimming pool is cleaned without chlorine or any other chemicals (which makes it also feel like swimming in a lake rather than a pool).
---
Any Questions? How Can We Help?
---
We'll be happy to receive your call, email, or even better, a face to face visit in The Happy Hamlet.
Visit the contact page for more details or contact us directly by