Fact #1: Spring is around the corner, we're not kidding!
Fact #2: Spring brings along sunshine and sunshine means we can take our sunnies out!!
---
A Limited Edition: The Happy (Hamlet) Shades
---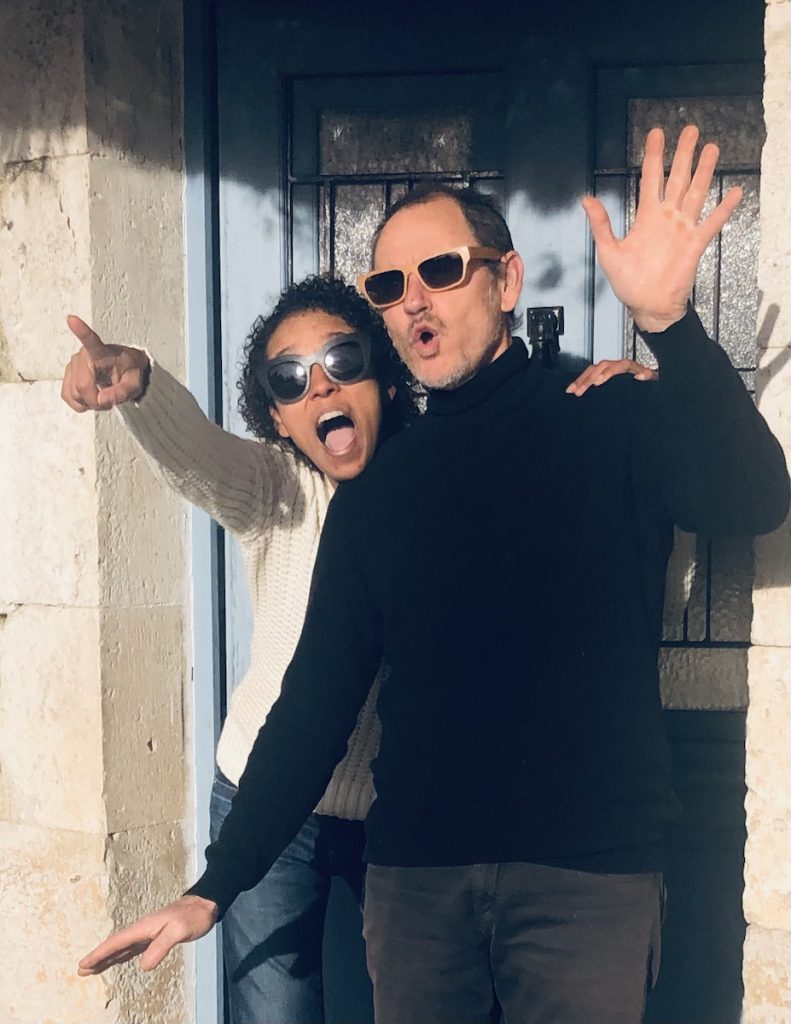 This is your best chance to get your new pair of sunnies! And not just any sunnies!
These limited edition sunglasses are handcrafted, polarised, UV protective, sustainable, responsibly manufactured from high-quality Finnish birch wood. And they come in a cool cork case.
Most importantly, these specials spread some "Sunshine state of mind" around you AND in the community where they are made with a lot of attention to detail and tons of love.
---
Share some Sunshine State of Mind with us!
---
Each pair is made by disadvantaged young adults from the Nairobi slums who are trained and employed at Shadeshare's own workshop.
Price: 111 euros + shipping cost. That is, for a pair of top quality, eco-friendly sunnies and a cool cork case, AND a priceless good deed, a bargain! Right?
Take a look at the two models we've chosen for you: the black KIBOKO and the natural wood SIMBA.
In Swahili, Kiboko means hippopotamus. The round shape can be seen in these elegant frames with a vintage-style twist. Color: Black, Lens: Black, Width: 152mm
In Swahili, Simba means lion. The color of these sunglasses has drawn inspiration out of this majestic feline beauty. Color: Wood, Lens: Black, Width: 152mm
---
About Shadeshares
---
"Making the world a better place – one pair of sunglasses at a time"
Shadeshares is an amazing company with a brilliant approach. Here's a little summary and you can learn a lot more on their website.
Shadeshares trains and employs young people who come from the Kariobangi and Korogocho slums in Kenya, they know all their employees and they make sure they have proper working conditions.
A portion of profit is channeled directly to support the professional education and employment of young people living in Kenyan slums.
For every purchased pair of sunglasses, Shadeshares will plant a tree on their land in Kenya.

The Happy Hamlet will do the same: For every order (just like for any reservation in the Hamlet), we'll also plant a tree on the Hamlet property.
---
Any Questions? How Can We Help?
---
We'll be happy to receive your call, email, or even better, meet you face to face in The Happy Hamlet.
Visit the contact page for more details or contact us directly by