Once you arrive you never ever want to leave! The most beautiful place, the most warm hearted & kind hostess, the most caring service, the most delicious food.. I still miss those tomatoes from the close by farm! French farmhouse living at its best. Bisous to Suska&Nico, I will be back! — SATU L.

More lovely guest reviews >>
---
What is Your Dream Holiday Made of?
---
Holidays and time off are important for all of us. Our main purpose is to make yours memorable, relaxing and joyful. You're welcome in the Hamlet alone or with family and friends, rent the whole property or join a retreat or book a residence. Whichever way you choose, we'll do our utmost best it'll be a perfect holiday. Or even more.
---
Holiday Rentals
---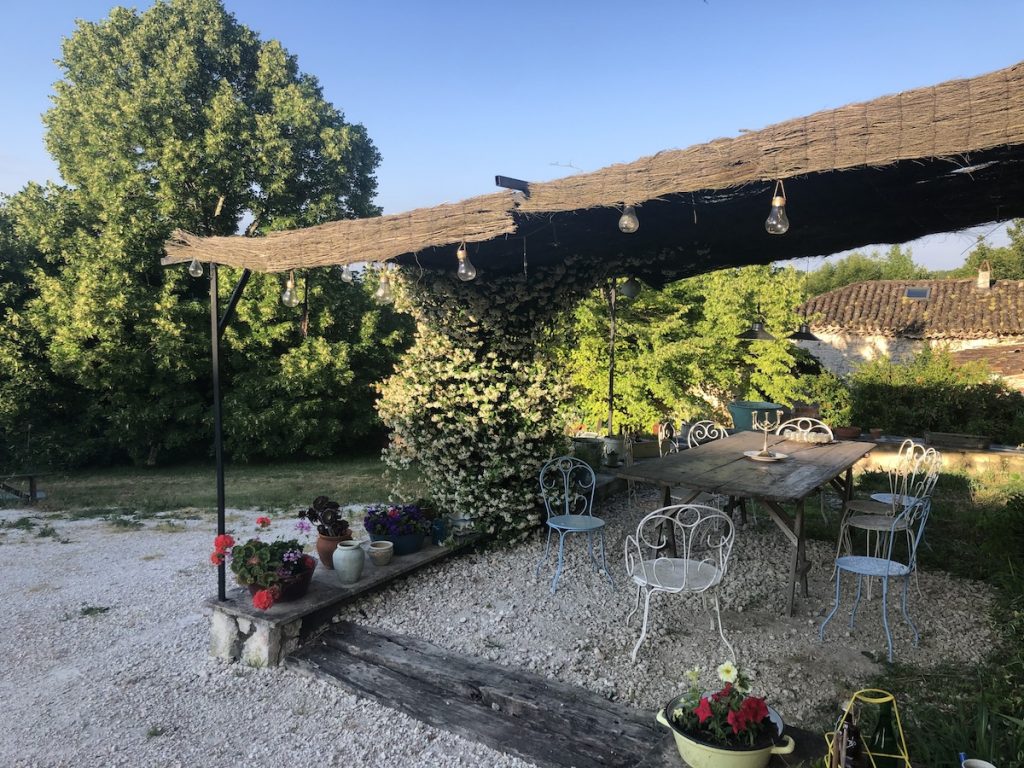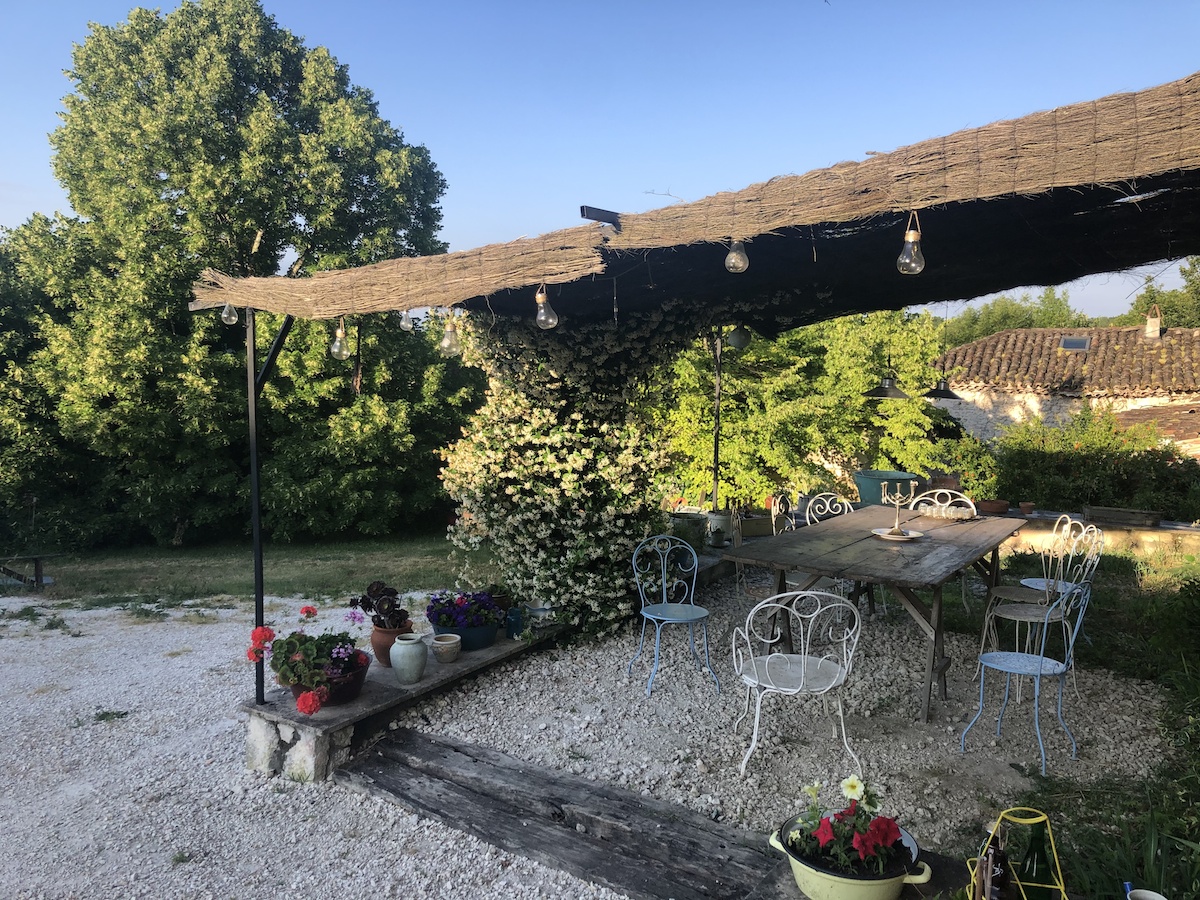 Not just a Home away from Home.
The Hamlet property is surrounded by 13 ha (30 acres) of wild nature and greenery. It consists of several buildings as it was a home for several families centuries ago.
The Guest House has five bedrooms with an ensuite bathroom, comfortable for 15 guests. Common areas are in the barn with a fully equipped kitchen (so much fun for cooking together!), a multifunctional platform with an amazing view, a lounge, and an intimate dining salon.
Outdoors is what we like the most! Many terraces to enjoy meals al fresco, a natural pool to dip into, a cozy sauna in a barrel, a field for petanque (when in France, do as the French do!) and so much more to explore!
---
Reviving Retreats
---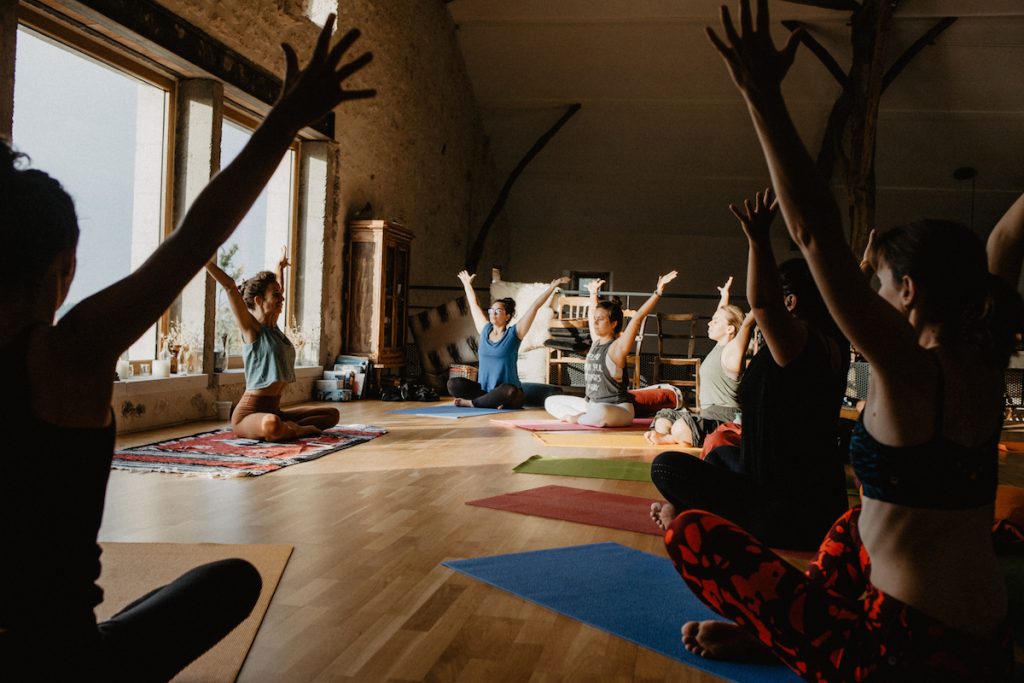 (Re)Treat Yourself.
The Hamlet Retreats have become an institution. You have a choice of yoga or other wellness, coaching or creative.
We know that when busy people take time off from their hectic day-to-day routines, they will appreciate nothing less than an overall relaxing experience. This is why our retreats are all-inclusive and planned in every detail from A to Z so that you only need to pack your (few) things and show up. We'll have taken care of the rest!
"Delightful. Unique. Amazing safe haven. Charming. Authentic. Delicious. Extraordinary. " Just some of the spontaneous feedback from our prior guests when asked to describe their experience in one word.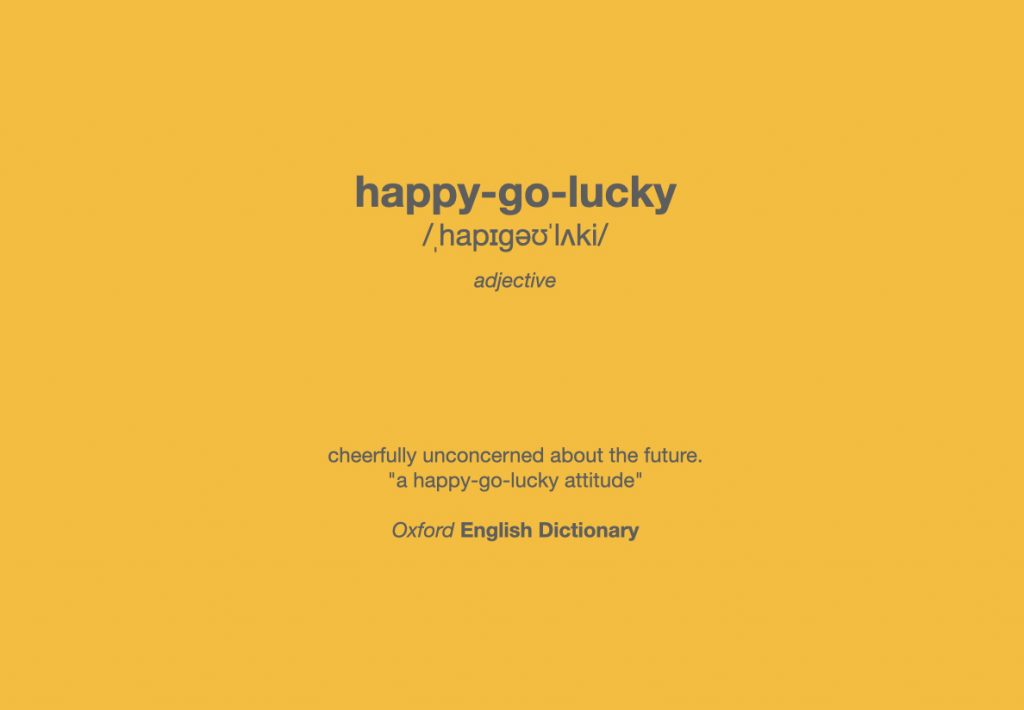 Your Cheerful & Carefree Holiday
Perfection can also be simple.
We've been asked and so we deliver: Here's the Hamlet stay without a theme or program (unless you choose to!), it's a holiday free from decision making – and your wallet!
All-inclusive for all that you need to unwind and recharge. That is tasty food, drinks as you wish, comfy facilities, untouched nature all around – and those good good vibes, of course!
Should you want to, there's some cool stuff you can add to the stay – but only if you wish, whatever makes you the happiest-go-luckiest!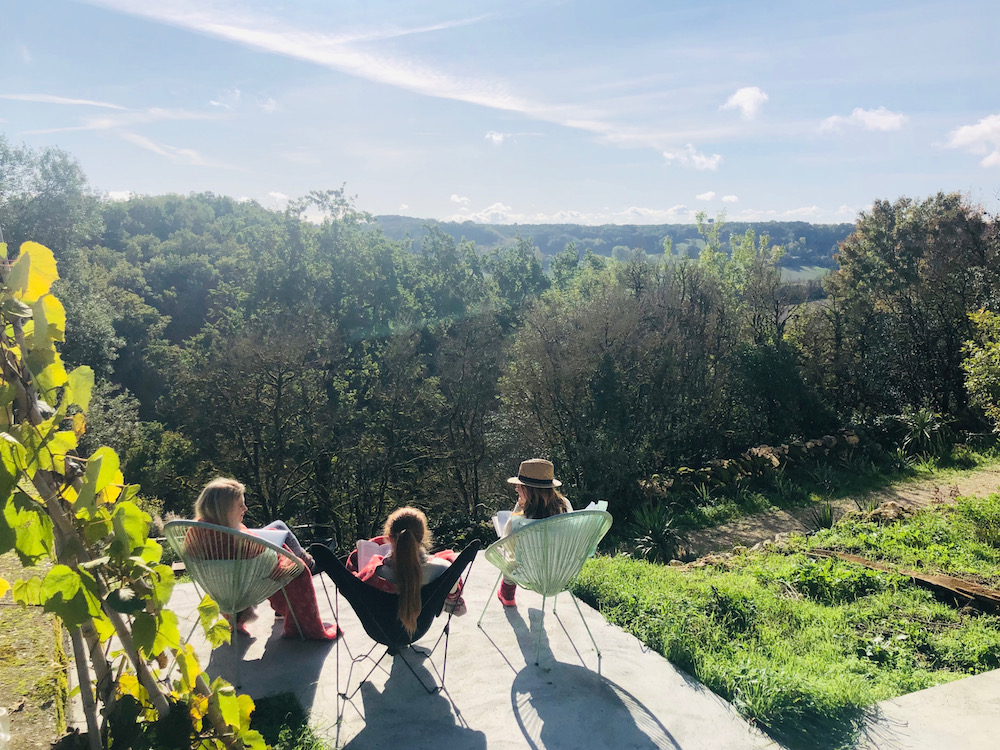 Free your Mind and Create.
The aim of the Residency is to offer a distraction-free environment for your creative process. Whether you're looking for inspiration for a new project or in need to fully concentrate on polishing your work already in progress, we can assure you this is the tranquil spot you have dreamt of.
Surrounded by nothing but endless wild nature you will be able to free your mind from the daily routines and concentrate on the most important: your creative process.
We'll take care of the rest (which is why we call it "all-inclusive").
Or Something else, Tailored just for You?
---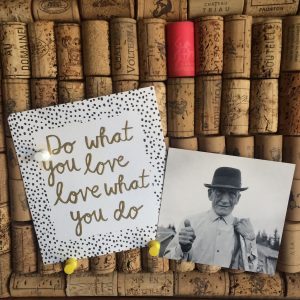 We're a tiny team which makes us flexible. The Hamlet is a diverse location with never-ending opportunities — your (and our) imagination(s) are the only limit.
We'll be happy to discuss your dreams and ideas and make them come true together with you.
Visit the contact page for more details or contact us directly by