Once you arrive you never ever want to leave! The most beautiful place, the most warm hearted & kind hostess, the most caring service, the most delicious food.. I still miss those tomatoes from the garden! French farmhouse living at its best. Bisous, I will be back!

– SATU L.

More lovely guest reviews >>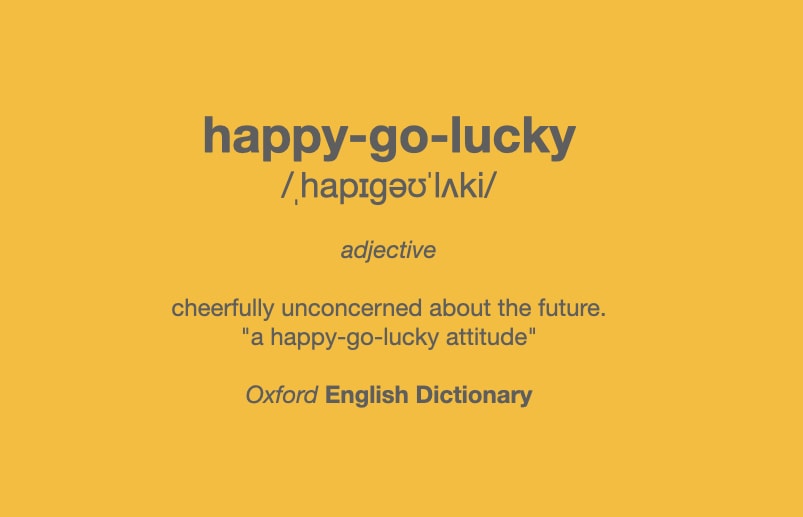 ---
A 100% Carefree Holiday!
---
We've been asked. We've been encouraged. And now've we've tested it! Ladies & Gentlemen, Mesdames & Messieurs… It's your perfect holiday calling!
This is an invitation to those of you, Hamlet friends, who want to
Take a pause from your daily routines and just breathe…
Eat & sleep really well…
Recharge from the surrounding nature…
Share moments with other lovely peeps…
Sip to some sparkling…
Walk in the wonderful woods…
Enjoy "me time", only for yourself…
Indulge in inspiring & relaxing activities…
Oh and pamper yourself a bit, too (but only if you want to)…








Wait What?
We hear you ask yourself, what is this about?
Well actually, it's going to be so simple that you'll be amazed!
Free from decision making – and your wallet! The stay is all-inclusive for all that you need to unwind and recharge. That is tasty food, drinks as you wish, comfy facilities, untouched nature all around – and those good good vibes, of course!
With quite a few years of experience in hosting retreats and hundreds of happy guests in the Hamlet, we really are quite confident in saying that no rocket science is needed to ensure The Best Ever Holiday. (If you're not in the know, check out again the list above.. easy-peasy!)
This is also the one and only opportunity to book yourself a single room – we're a tiny little hideaway and cannot offer this luxury during our retreats. However, for this occasion, we block a few rooms for those of you who wish to have your own room.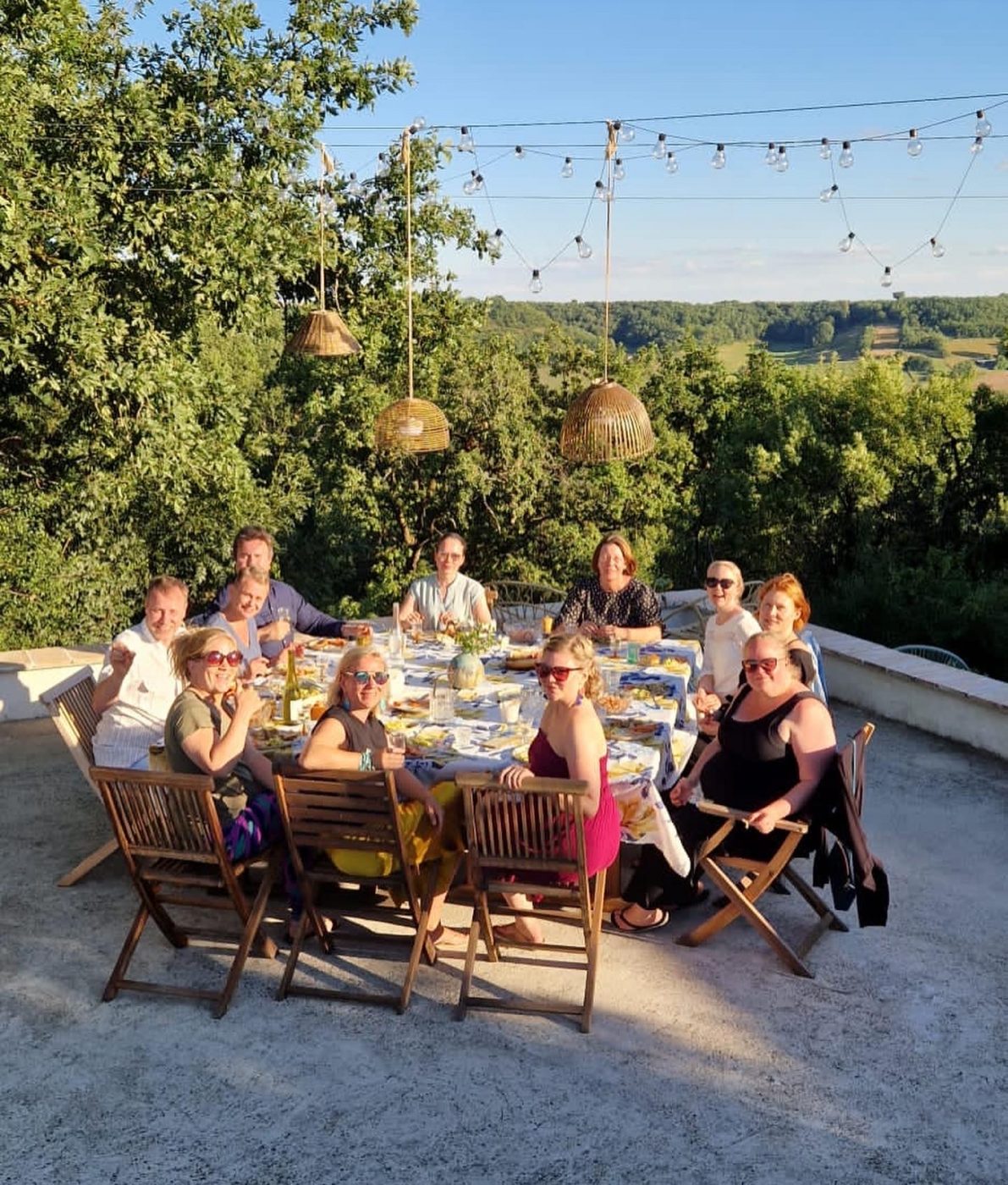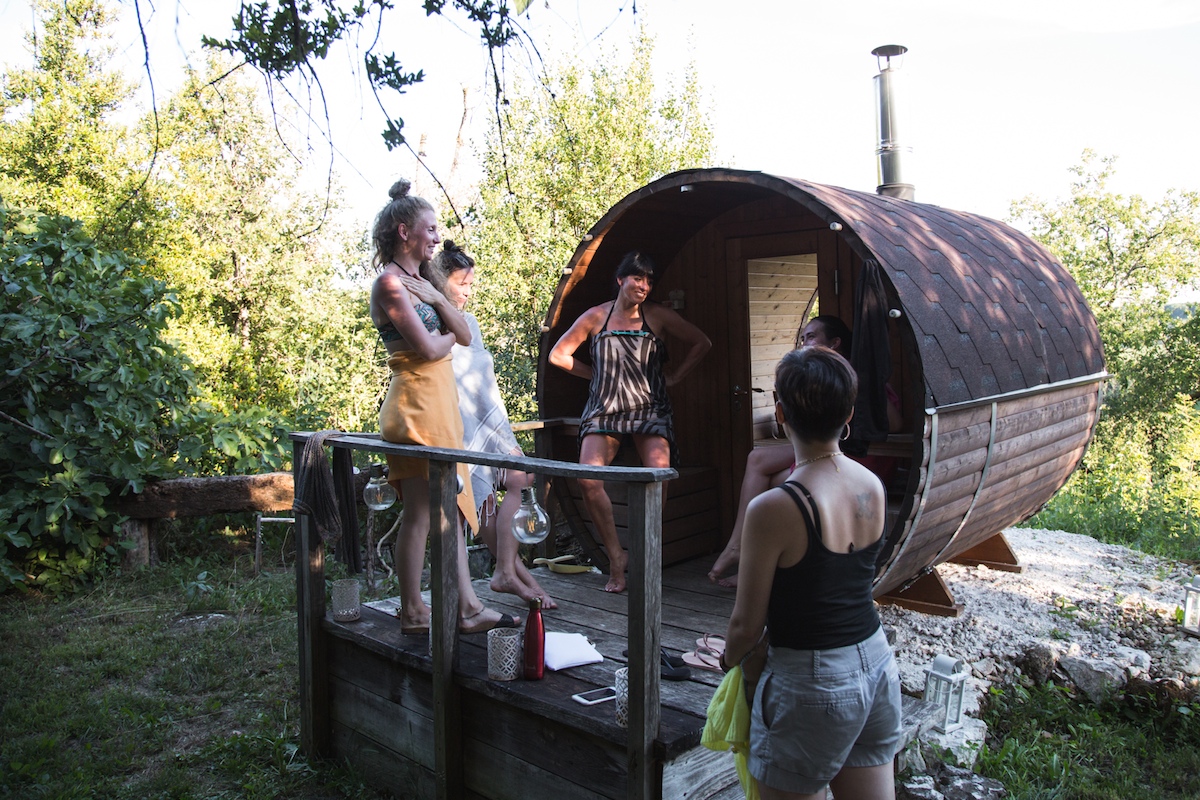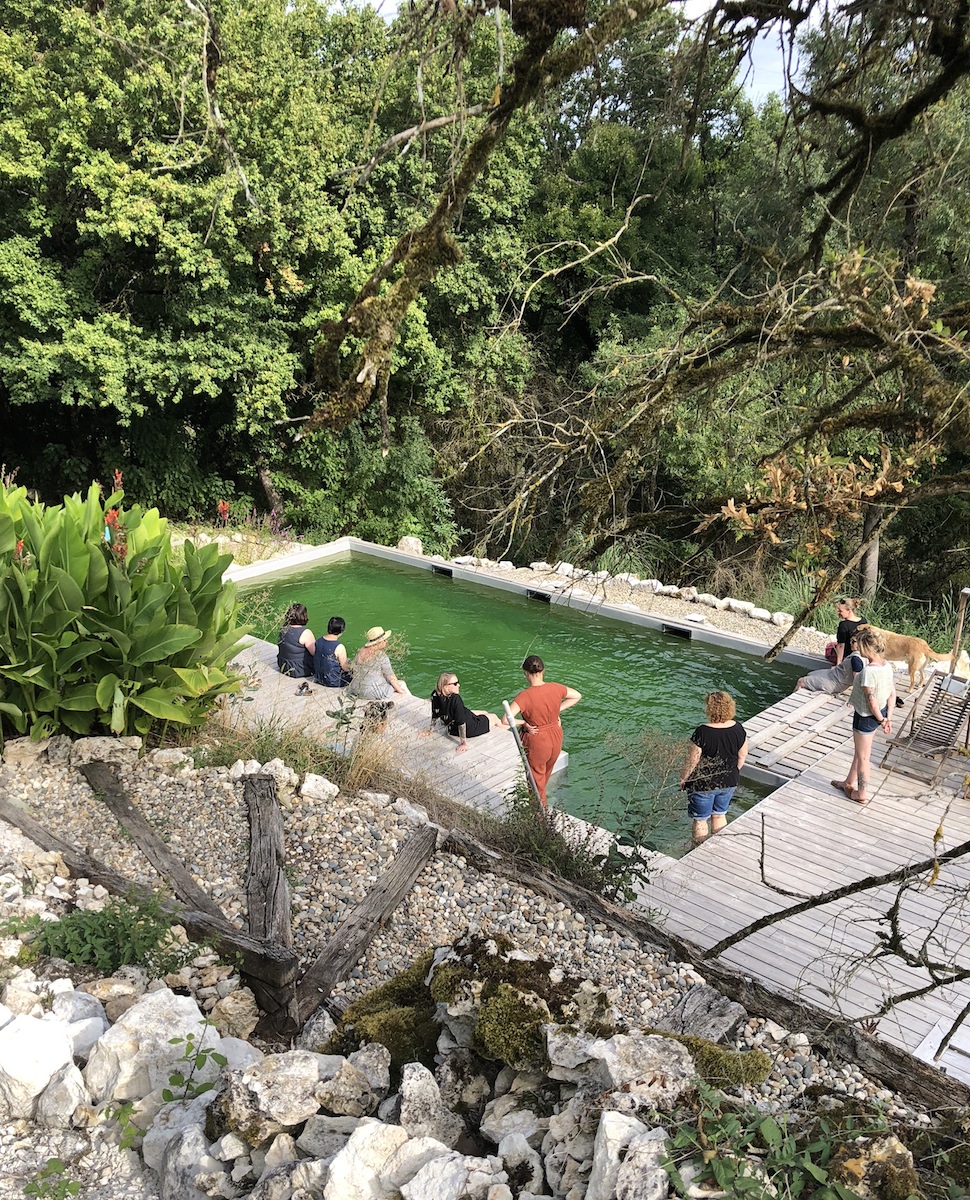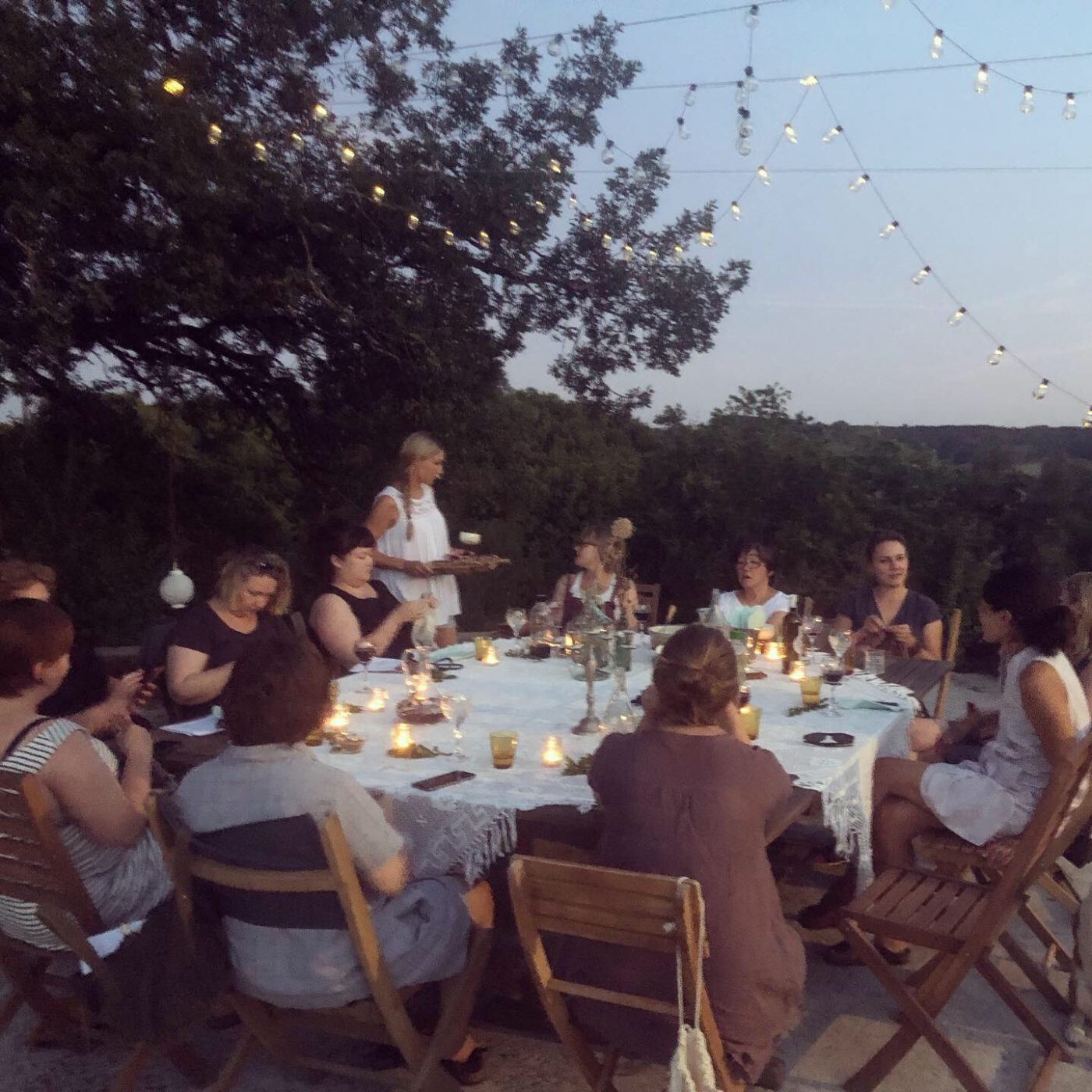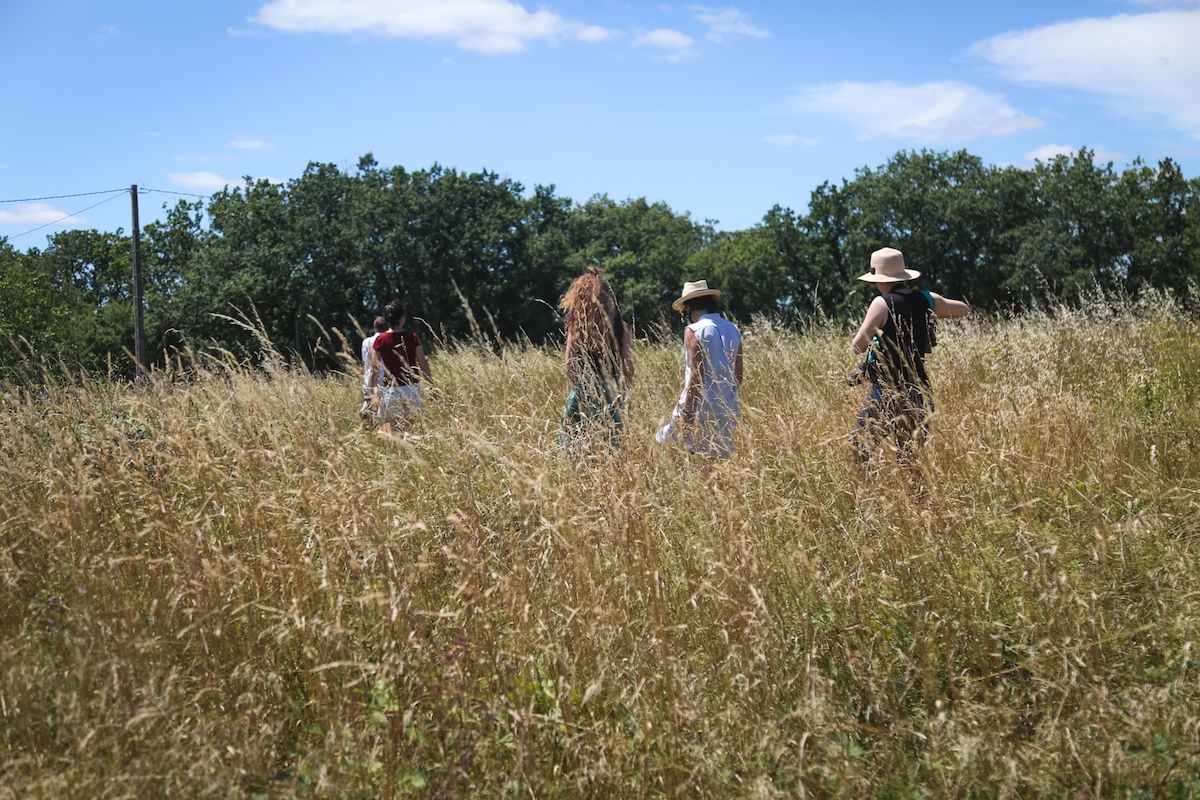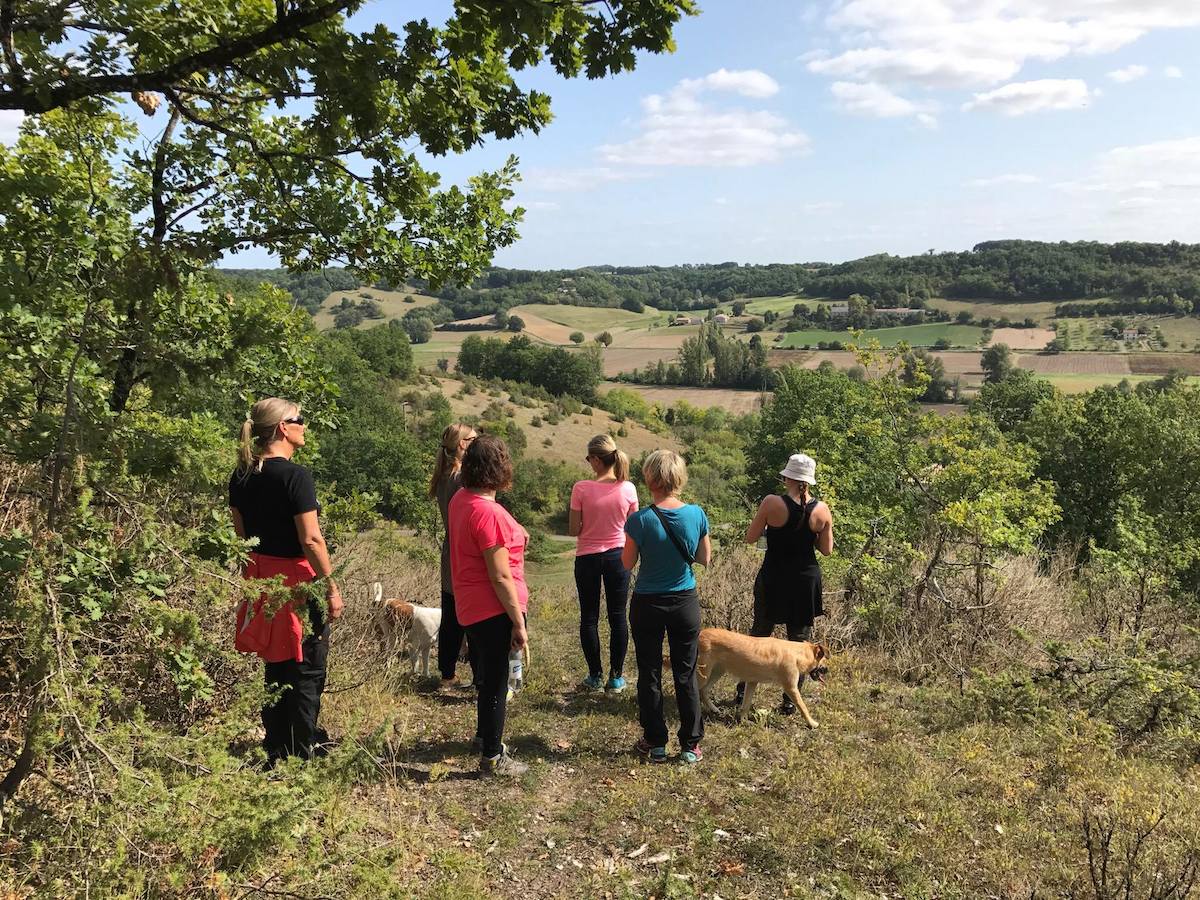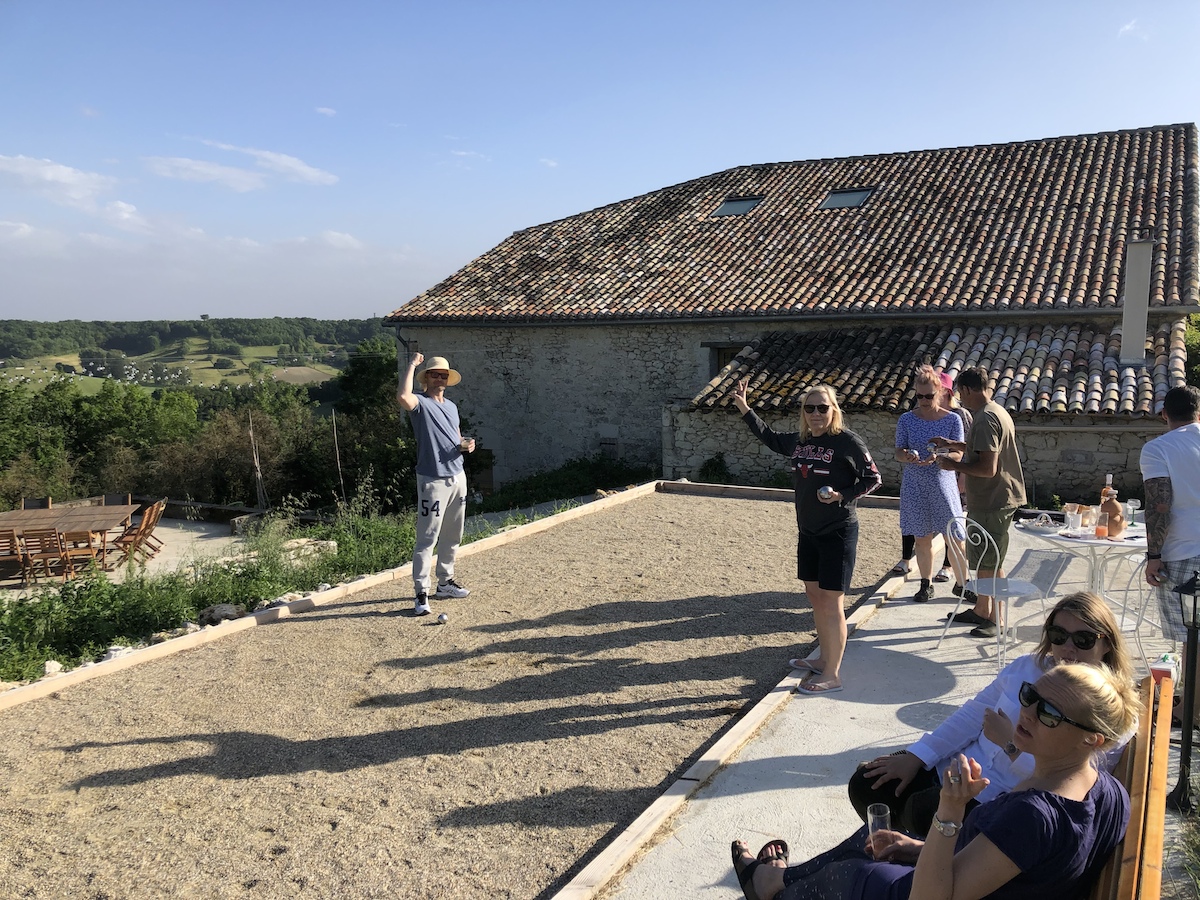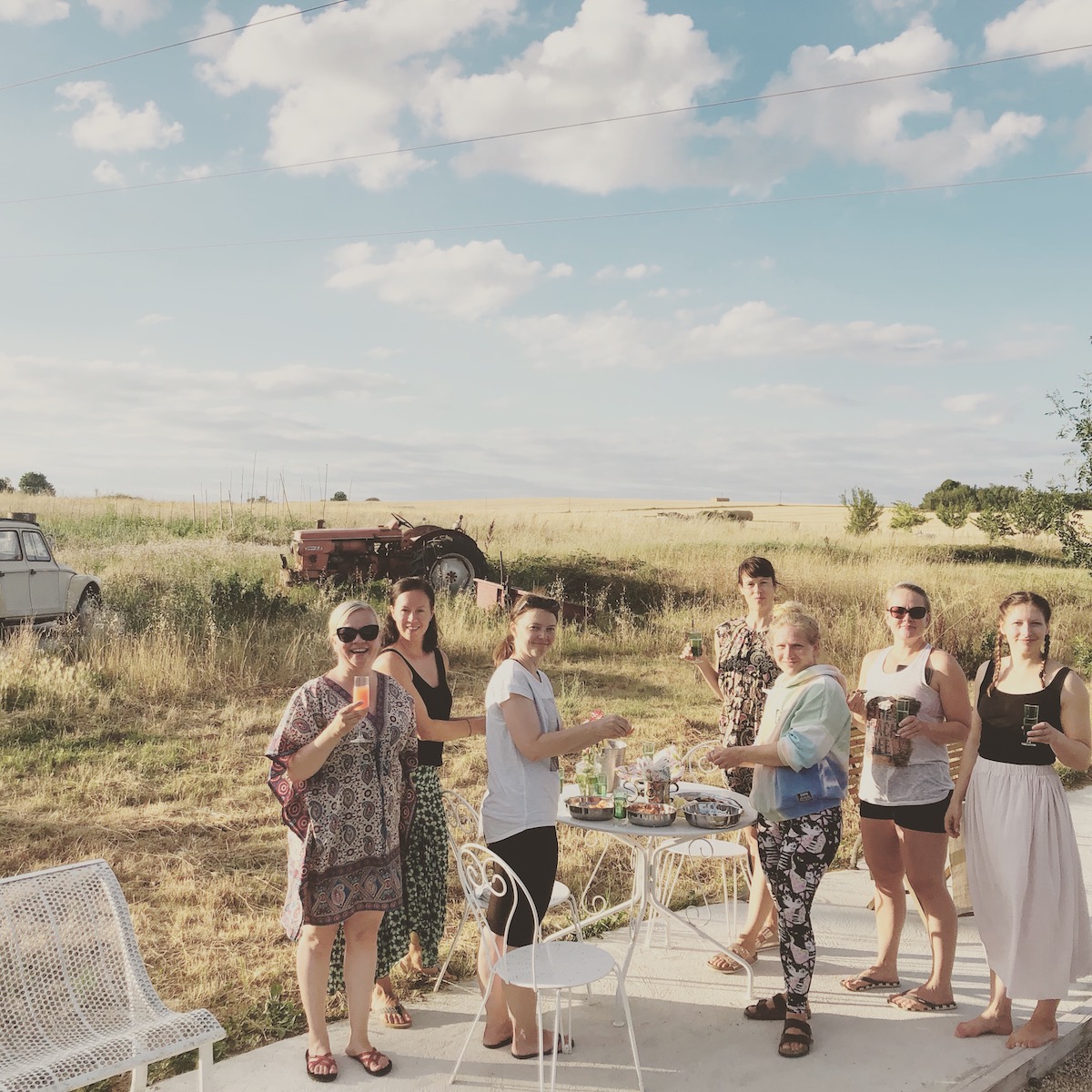 How on Earth?
We're thinking most importantly to just enjoy tons of chill time together (or alone when you need it) without schedules and pressure. We're told that's the number one goal on a holiday (and we do agree)!
Other than sleeping and eating well and enjoying good company – we'll leave it all completely up to you and your vibes. The surrounding nature will be a treat, nothing beats the energising green all around. We've got you covered with yoga/pilates/fitness equipment (mats, bolsters, bricks, belts) and there are bikes and tons of other fun&sports equipment if you wish to get active.
There's other cool stuff you can add to the stay, we're excited to have many fab local artisans around to team up with. But add-ons are optional and only if you wish, whatever makes you the happiest-go-luckiest!
Also, we definitely want to take you for a nice walk to the charming restaurant of our friend Claude. Promise, you'll love it as much as we do!
Continue reading
Whenever you feel like it, you can of course just steal a moment for yourself and your book, curl up in a hammock tucked away under the fig tree. Or if you wish to get active physically, the surroundings are perfect for walks or jogging. Our doggies (Lulu, Maya & Elvi) will always be happy to join you and guide you back home (well just in case..). You may dip into the natural pool (no chlorite nor other chemicals!) or no matter rain or shine, we'll heat up the sauna for you to relax and enjoy the views. Oh and you can always come with us to say "bonjour" to our alpacas, Milou & Tonnere, and the goats, Ninou & Nenette. These funny creatures will surely bring a smile on your face.
Our program is based on a "go with the flow" mentality, this is meant to be your most relaxing holiday, after all! You can add extra activities to your stay – but it's perfectly fine if you prefer to take all the "my time" you need instead.
On departure day we'll visit our go-to market in a nearby medieval village of Montaigu de Quercy. You're welcome to join us and hand-pick all the fresh goodies for our farewell brunch. Or just tour around, maybe find some local products to take back home as souvenirs!
Ps. Have a look at the lovely FB reviews of our previous retreat guests or have a look at the testimonials!
Close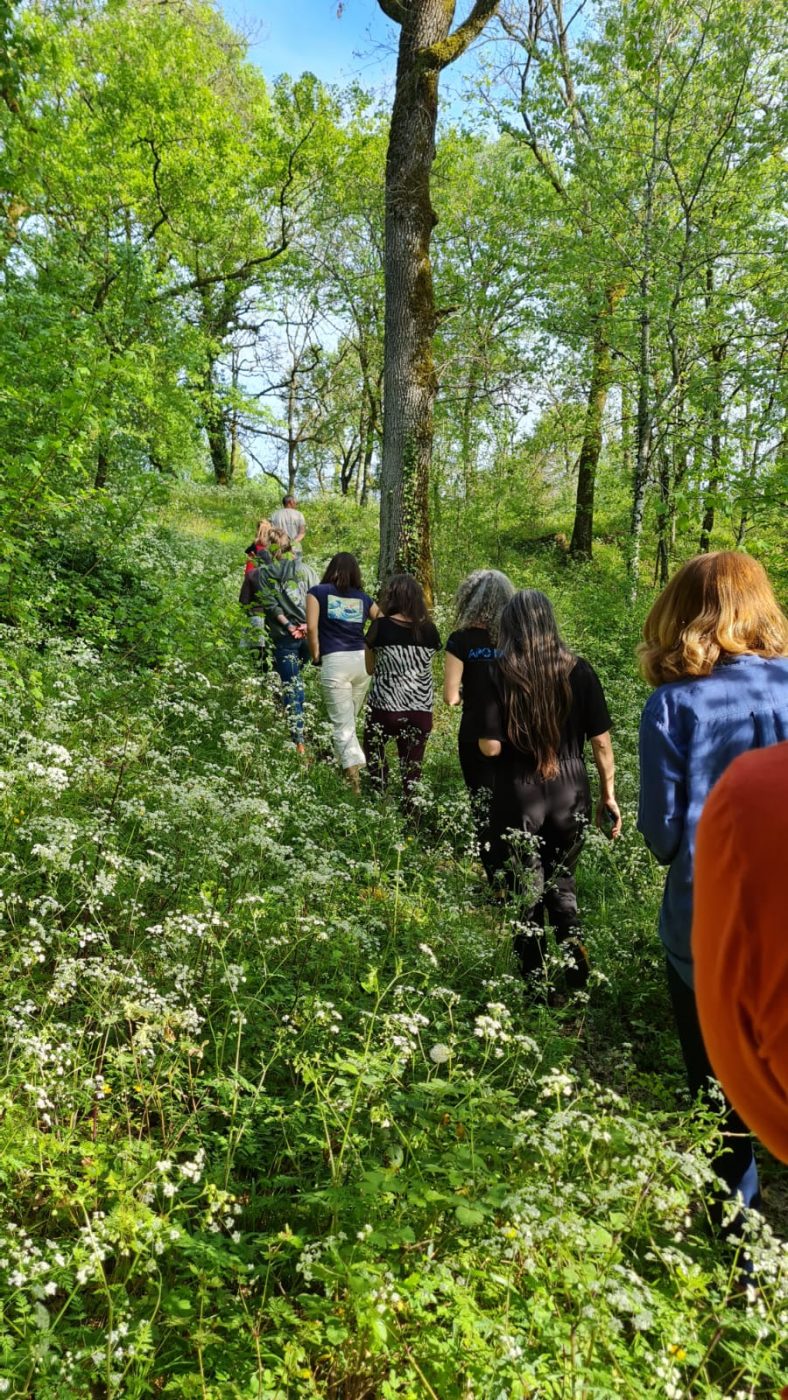 Extra Relaxation & Inspiration
Lavender farm visit? Shopping at the local brocante? A guided walk in the woods and preparing natural oil? Learning about herbal teas, to self-massage or breathing practice? Soap making workshop with a local? An ayurvedic massage? Or getting completely creative with colours with the help of a local artist? Go ahead, scroll through the list and pick your favorites!
VISIT TO THE LAVENDER FARM + BROCANTE (OUTDOOR "THRIFT SHOP")
Although lavender disappeared from our region decades ago, we're lucky to have the family-run "Ferme de Lacontal" just a stone throw away from the Hamlet. Hélène will be happy to walk you through their lavender harvest and oil making process, and you'll be able to buy some lovely souvenirs from them directly should you wish. We'll continue from the farm to Moissac and our favorite brocante. The word 'Brocante' in French originates from the verb 'brocanter,' which means 'to deal in second-hand goods'. But it is a concept that one has to experience for him/herself (if into thrift shopping) – we know it because those of our guests who've been keep always asking to return!
HERBAL TEAS, SELF-MASSAGE & BREATHING PRACTICE
Our friend Ann will join us for an evening – she'll walk (or rather talk) us through herbal teas and prepare some with us (to maintain digestive capacity, support elimination, maintain body temperature and control inflammation). We'll learn from her how to self-massage (to hydrate the body, reduce lightness, insulate from the cold and improve sleep) and she'll instruct a short relaxation and breathing practice (that anchors, relaxes, reduces pain, improves concentration, sleep and brings clarity).
GUIDED WALK IN THE NATURE & NATURAL OILS
We'll go for a long (but not sweaty!) walk in the nature with our neighbour Marie, a herbal therapist, and she'll help us prepare oil to be used for soap making (hold on, more on that below).
SOAP MAKING WORKSHOP
Continue reading
Marie will return for a soap making workshop – you'll have some nice hand-made and organic souvenirs to take home with you!
GET ARTSY & CREATIVE
Another lovely neighbour (yes we count our blessings for having so many around!) Bea, who's a painter, will gently help in waking up the artists in us – there'll surely be an abundance of creativity and colours, weather permitting outdoors.
AYURVEDIC MASSAGE
A bespoke Ayurvedic Massage (75 minutes) with warm authentic oils and techniques chosen to meet the needs of each individual and their constitution. Relaxing and pain relieving, this massage will leave you both relaxed and re-energised ready to enjoy your Hamlet experience.
Close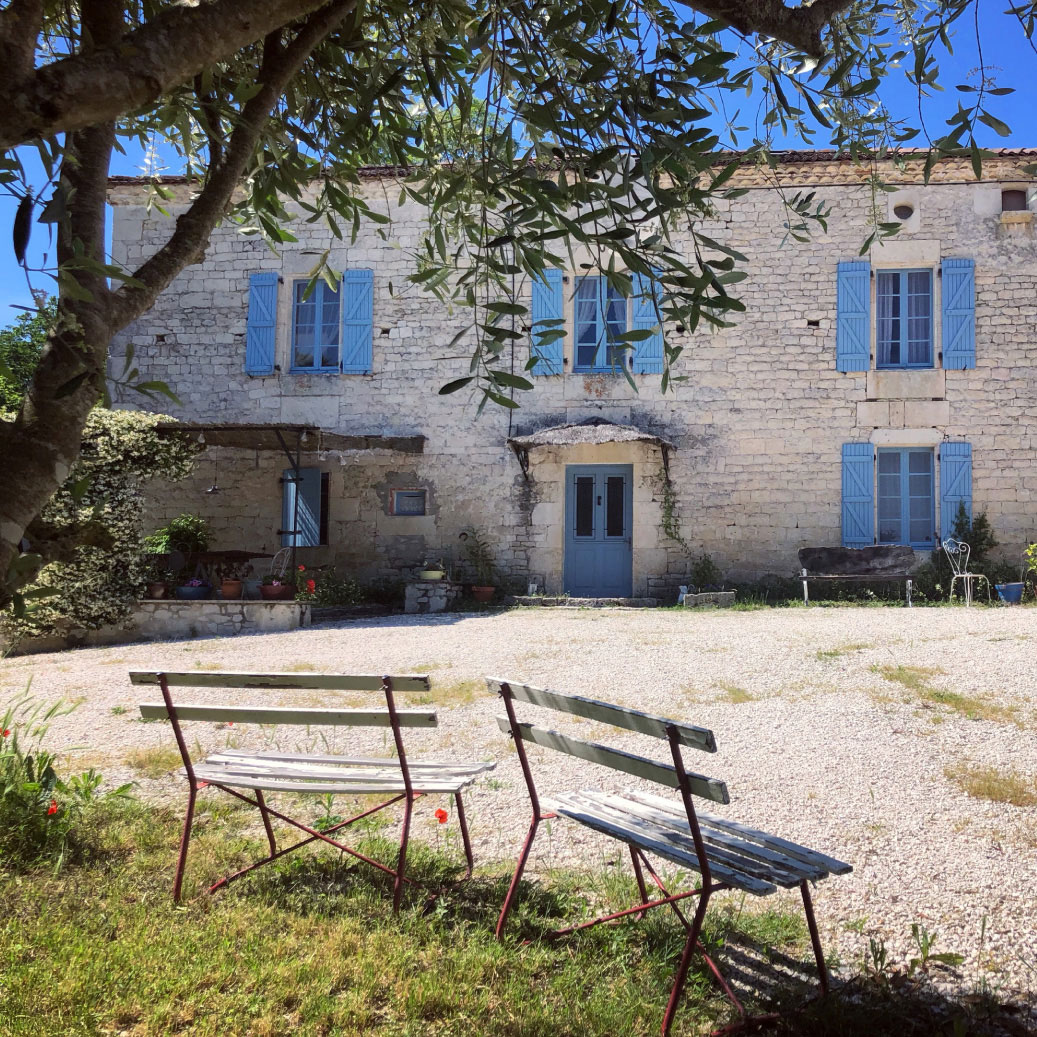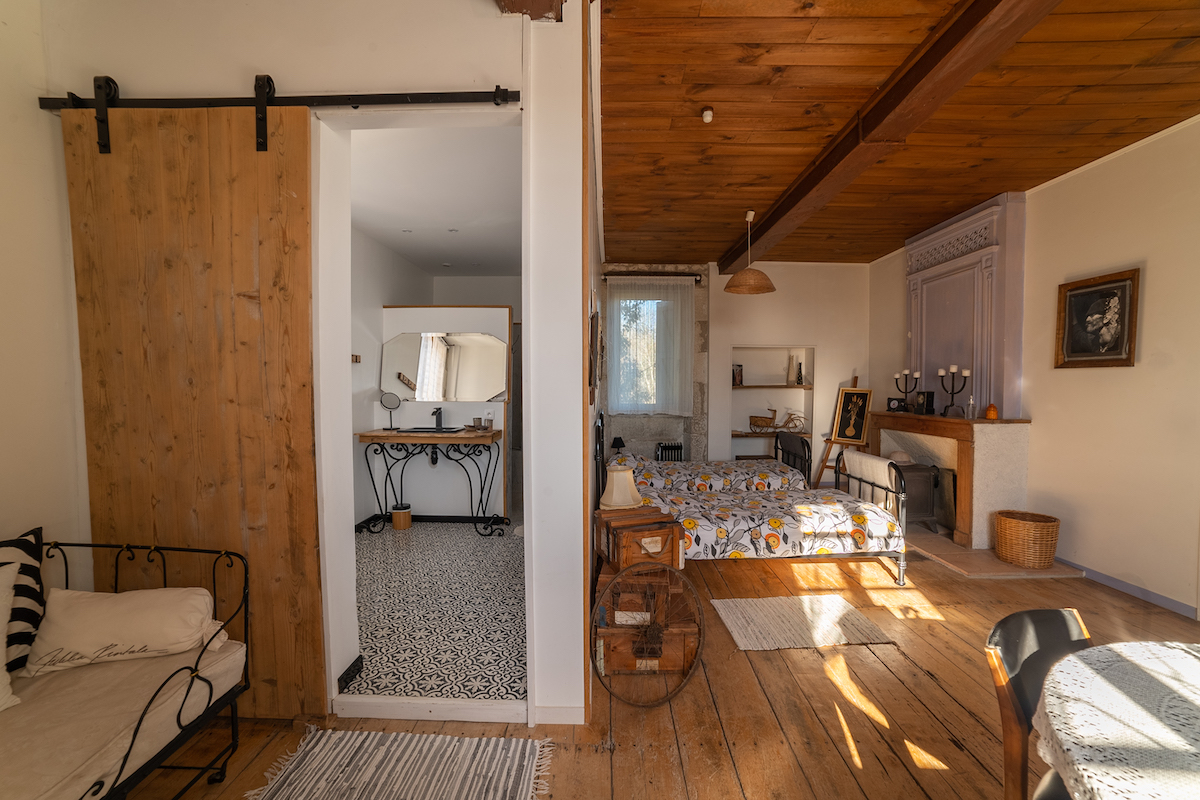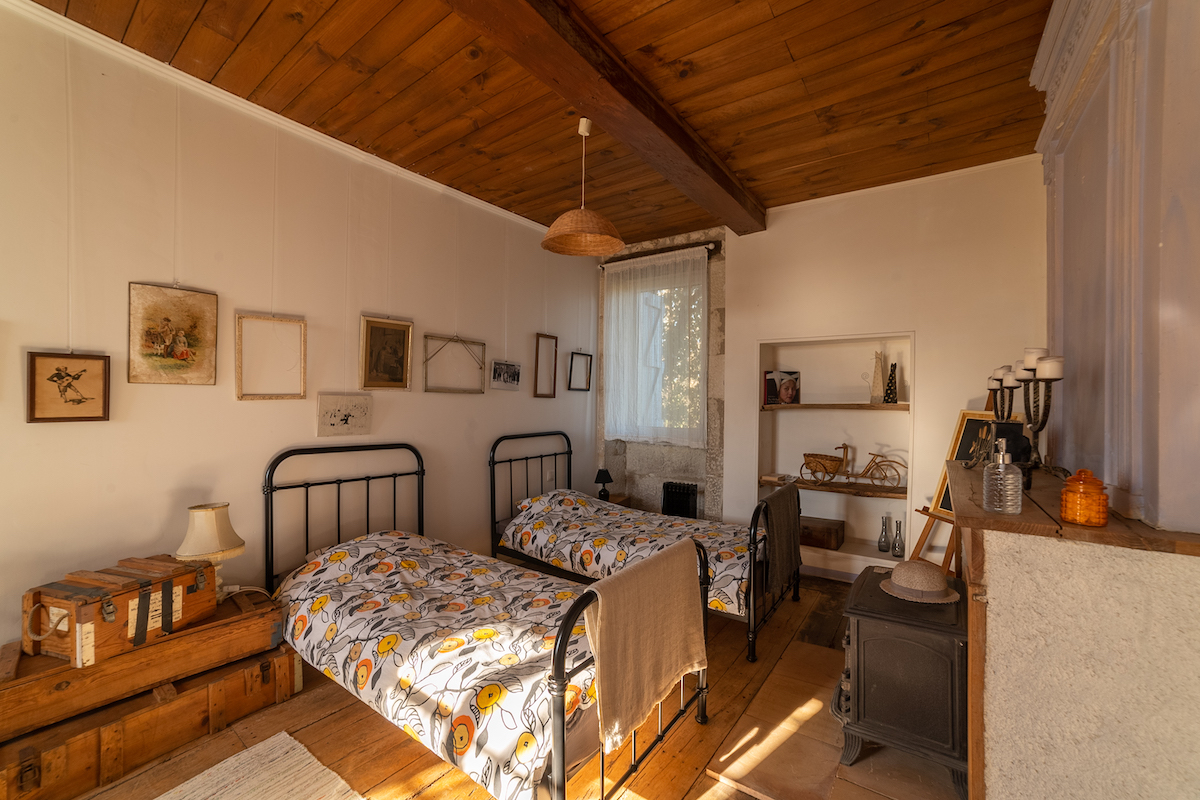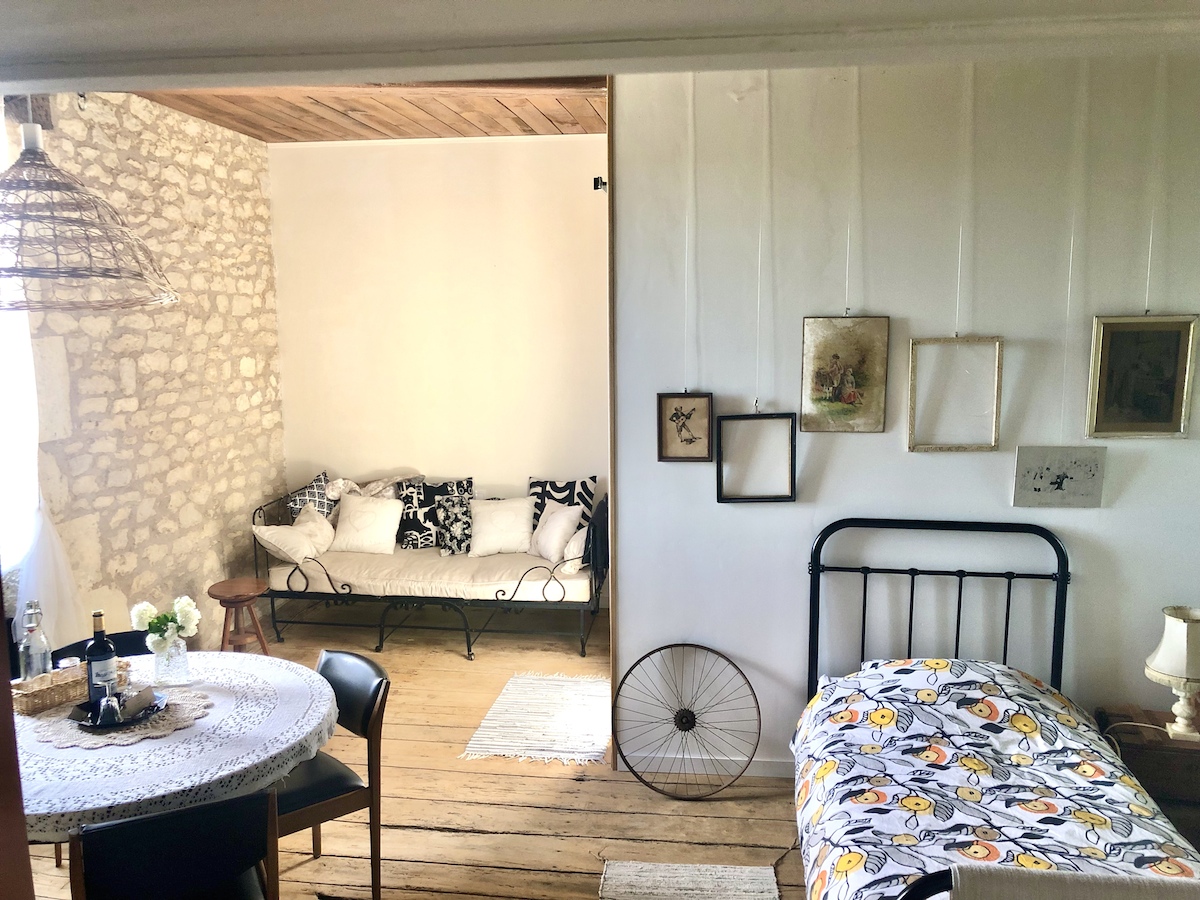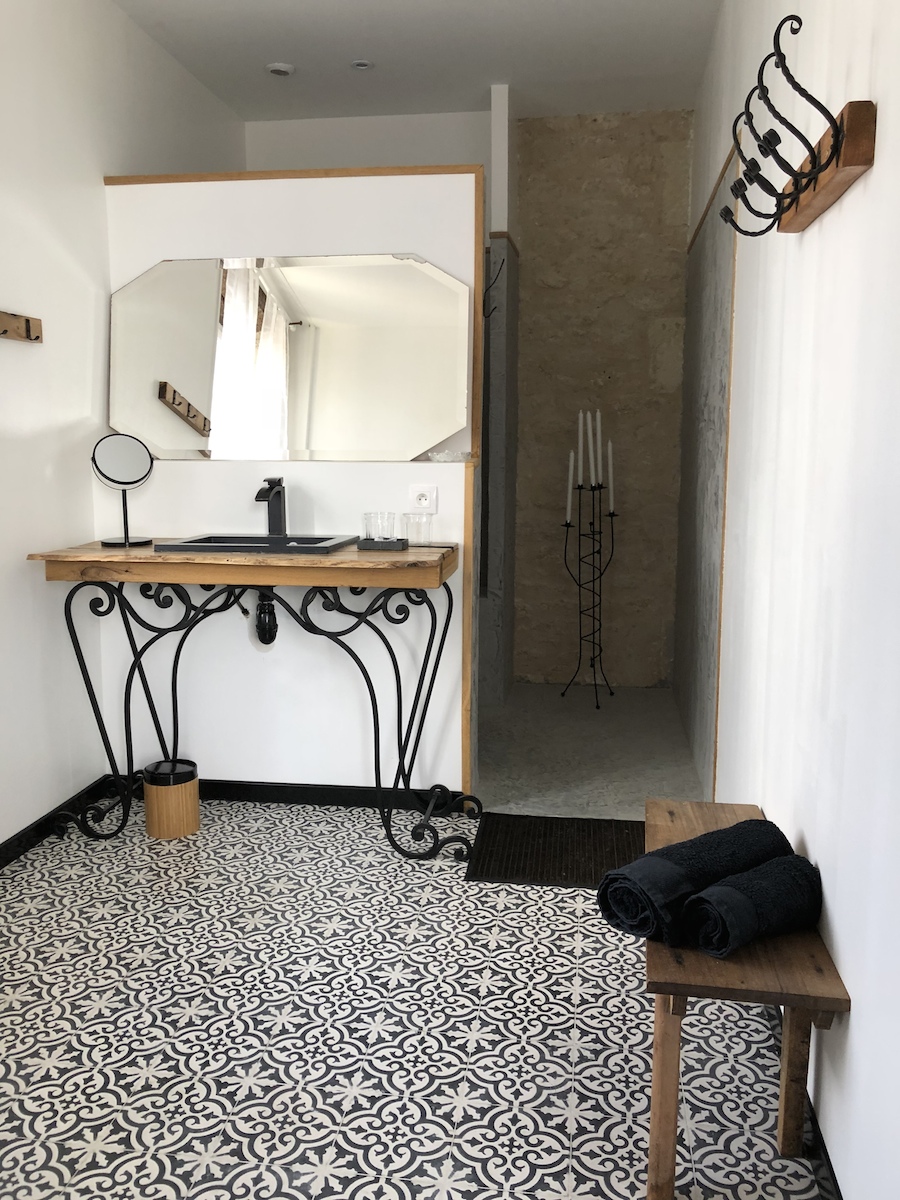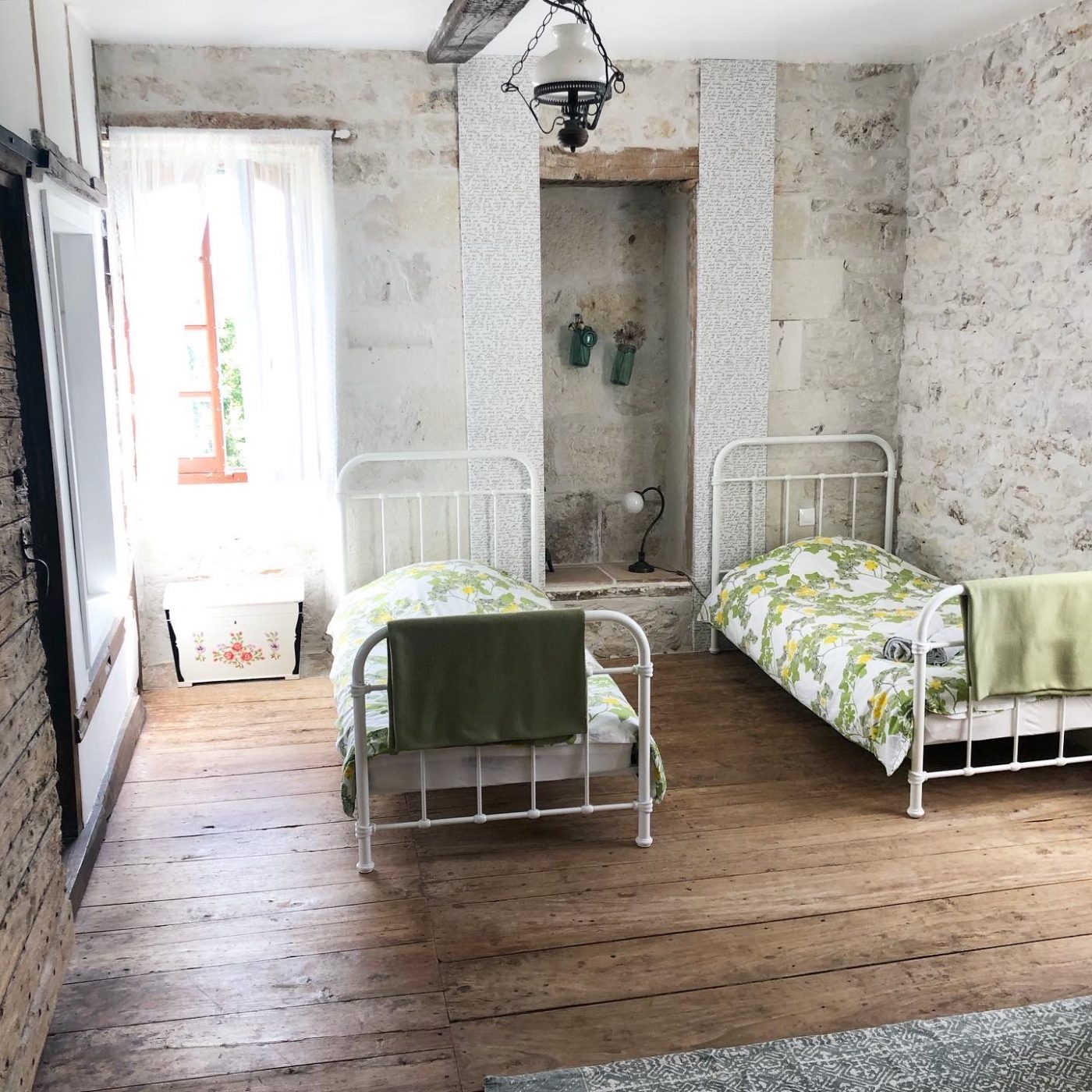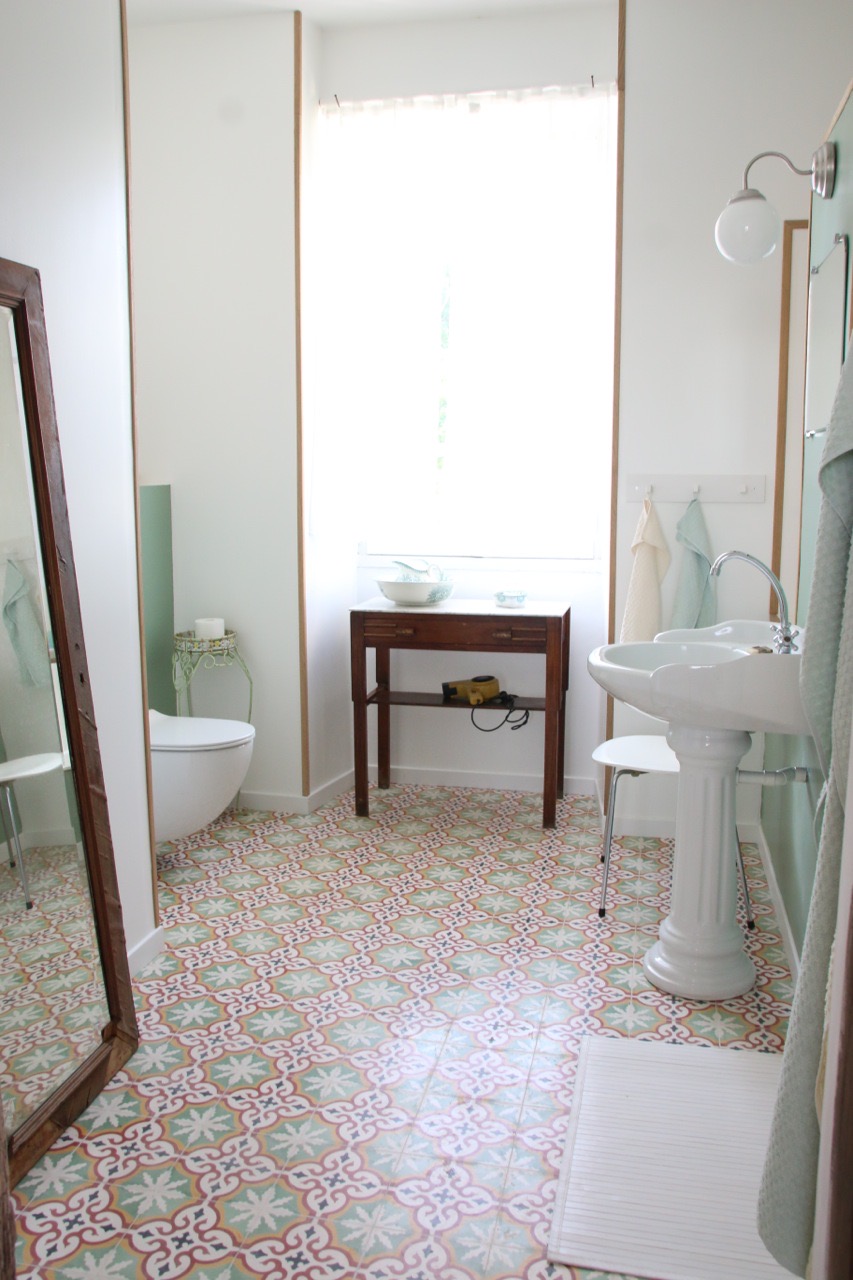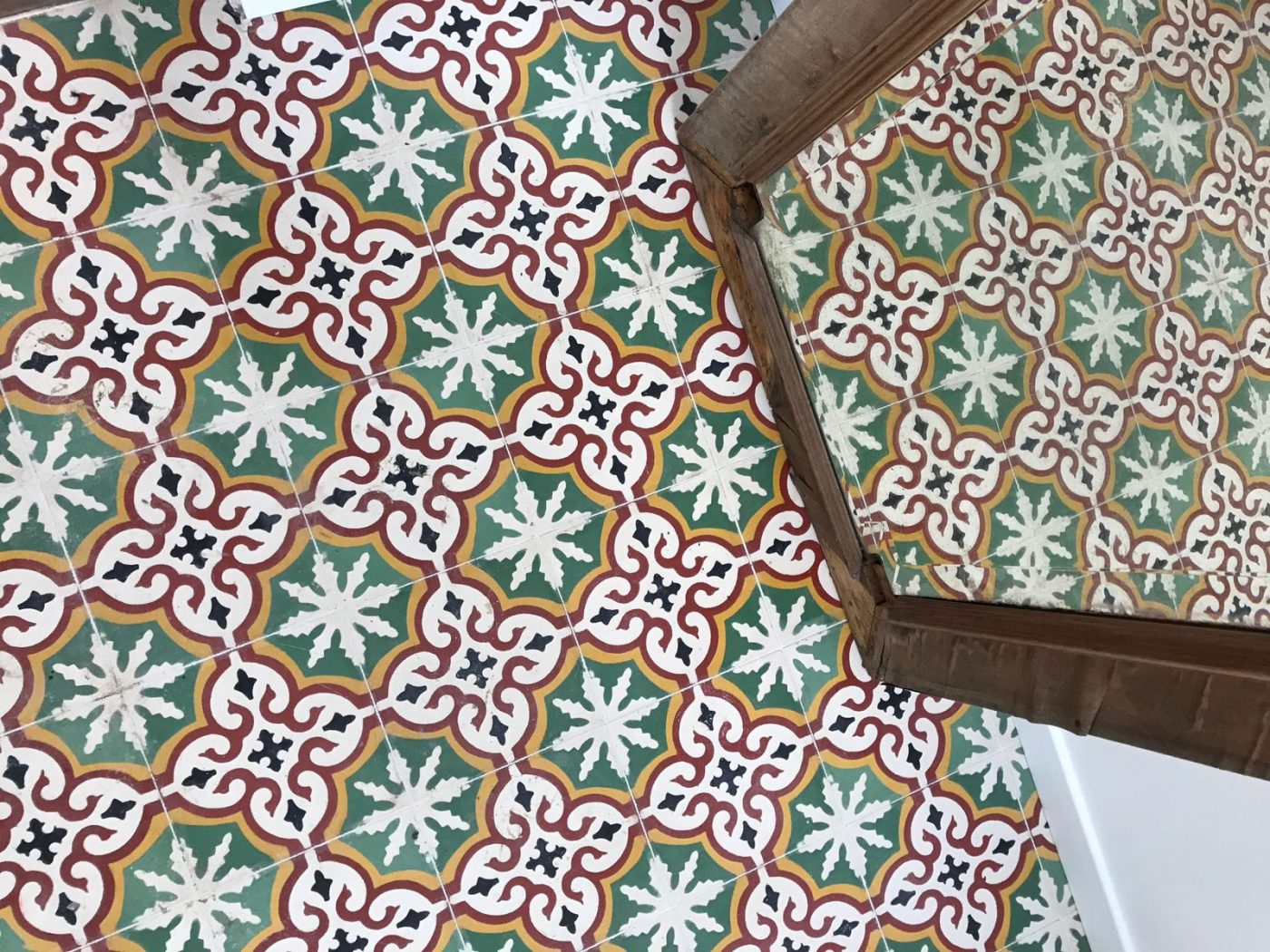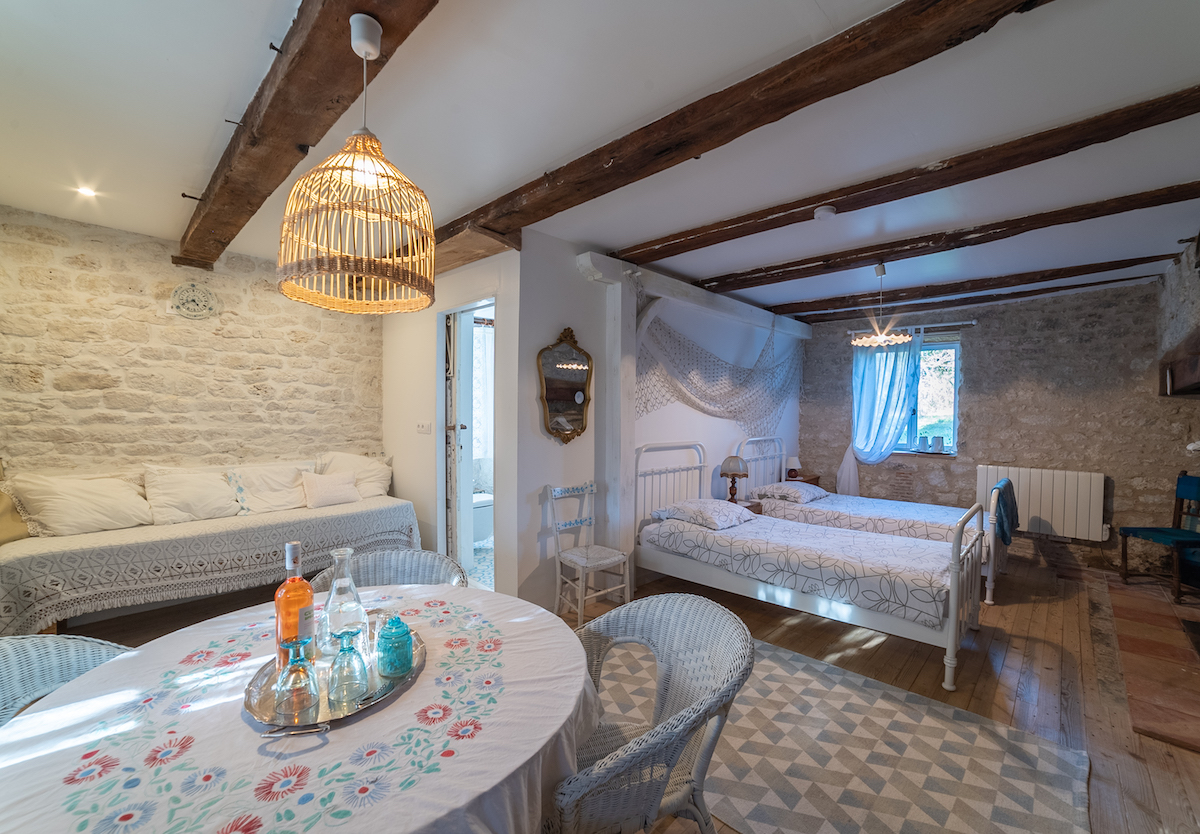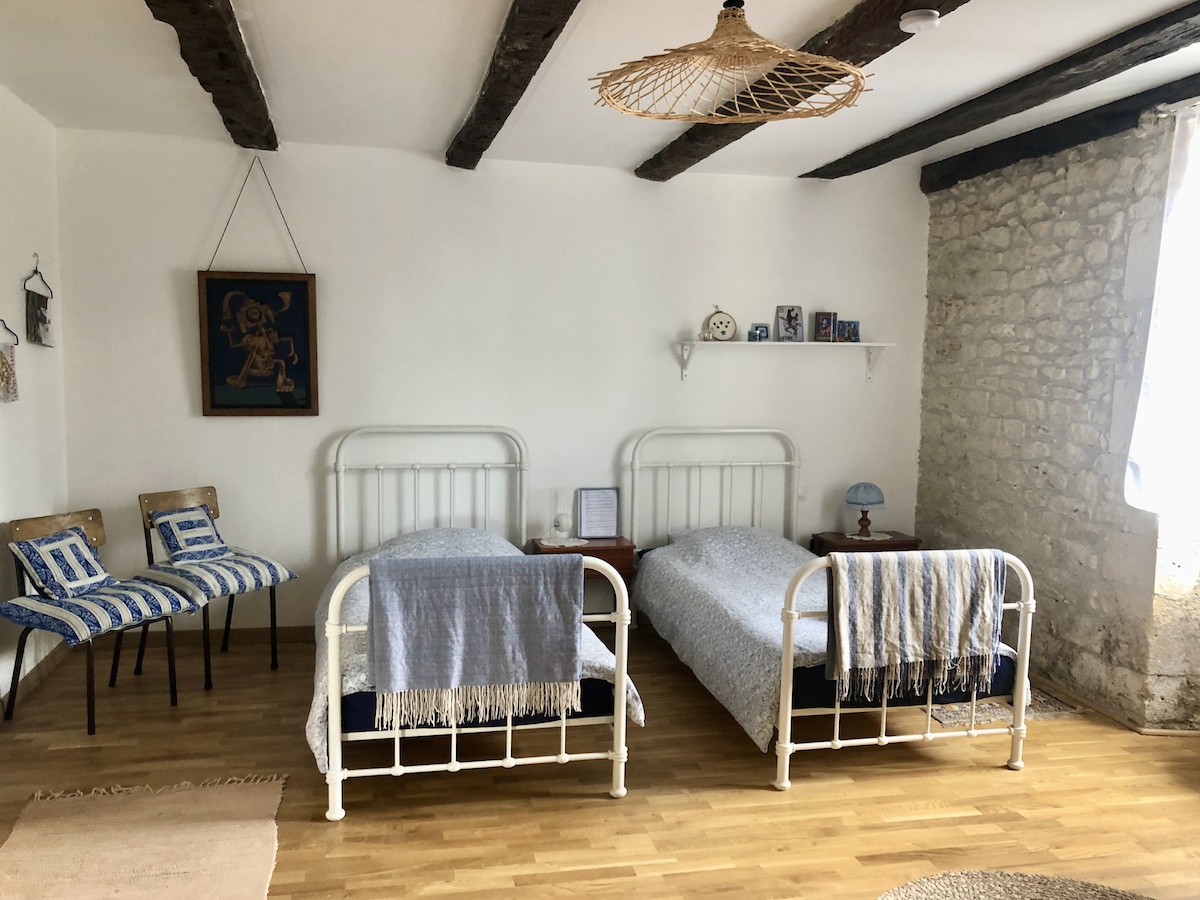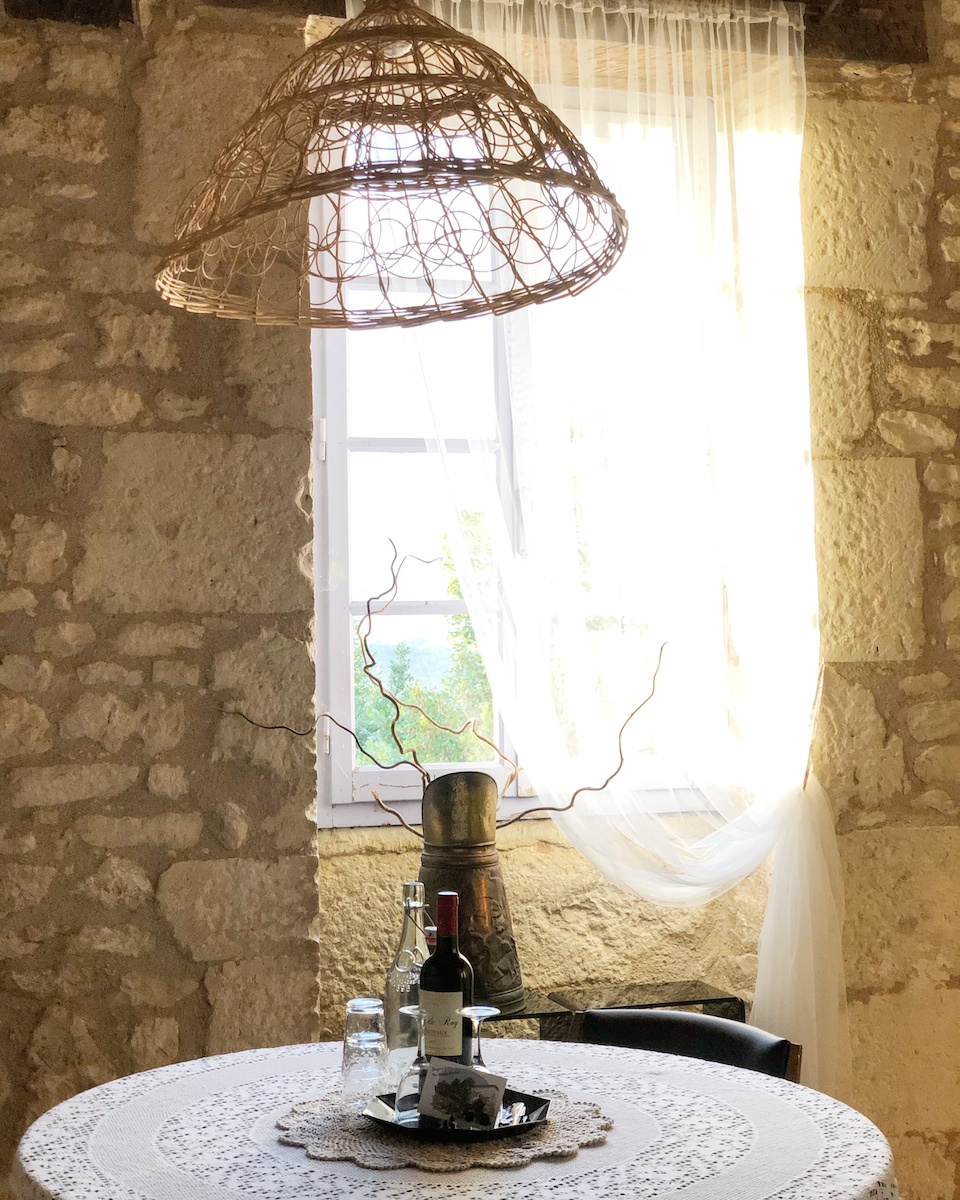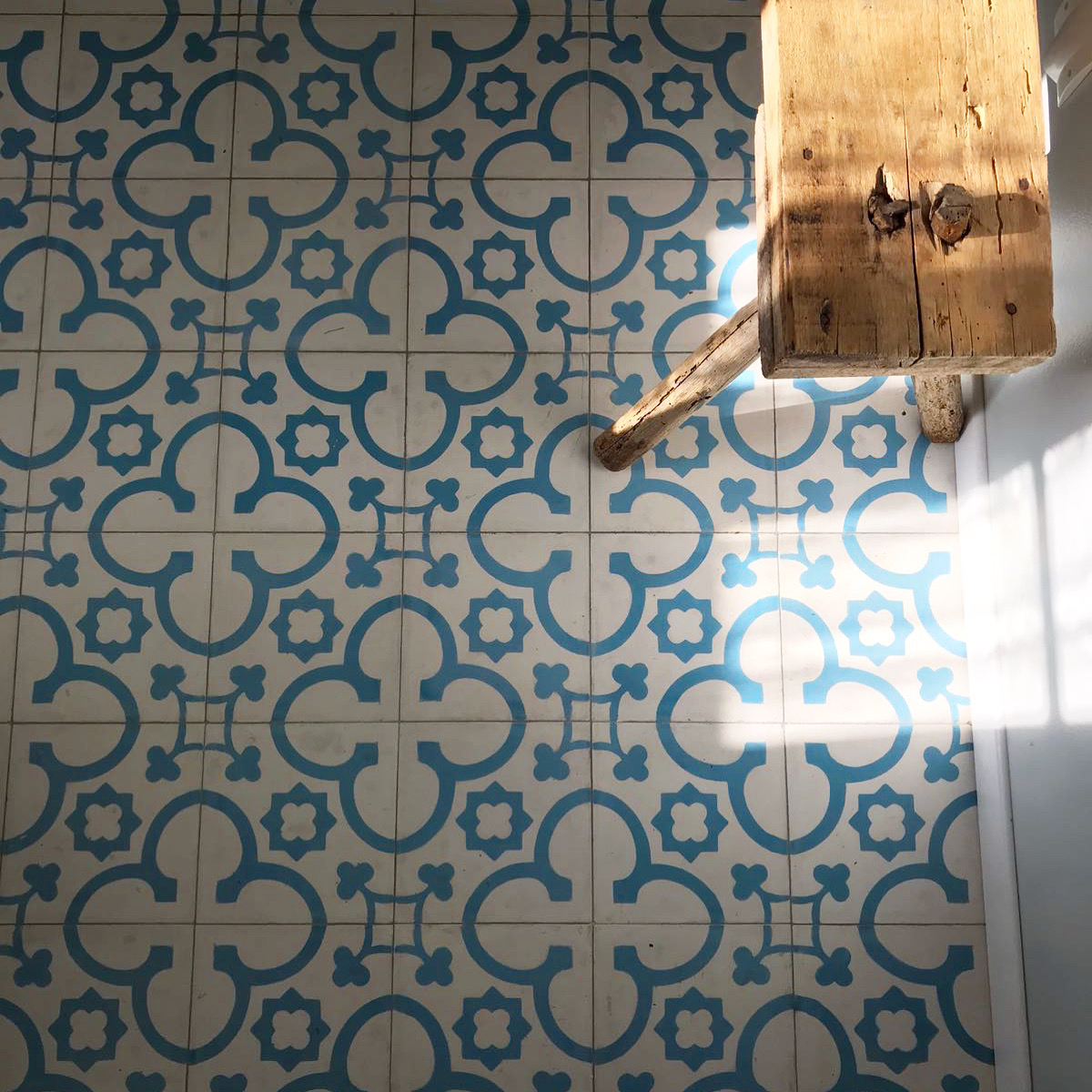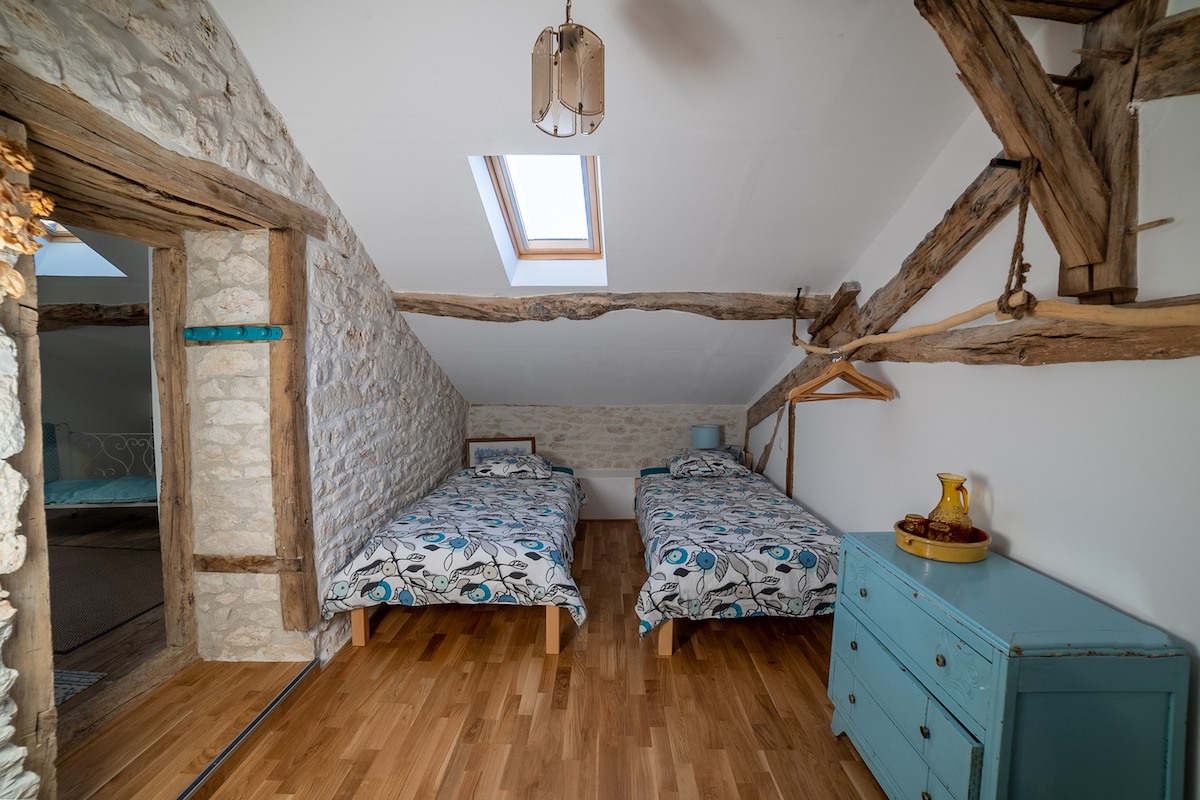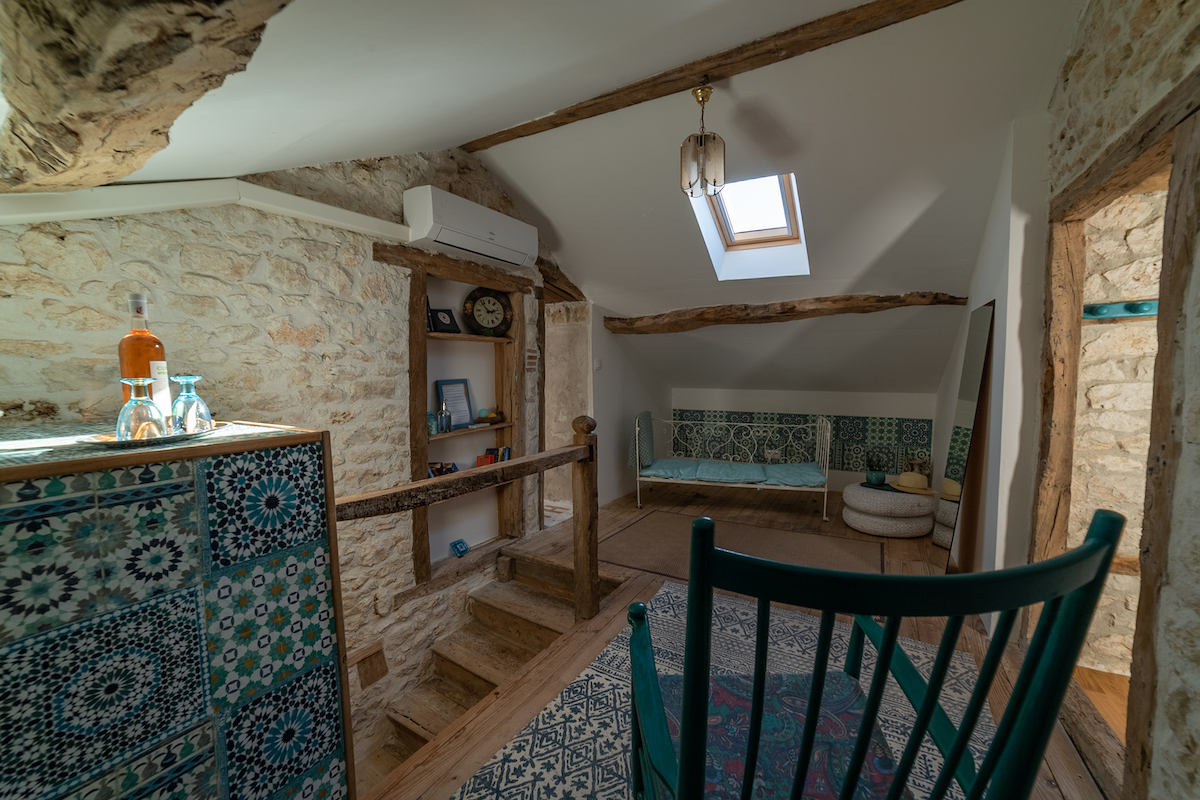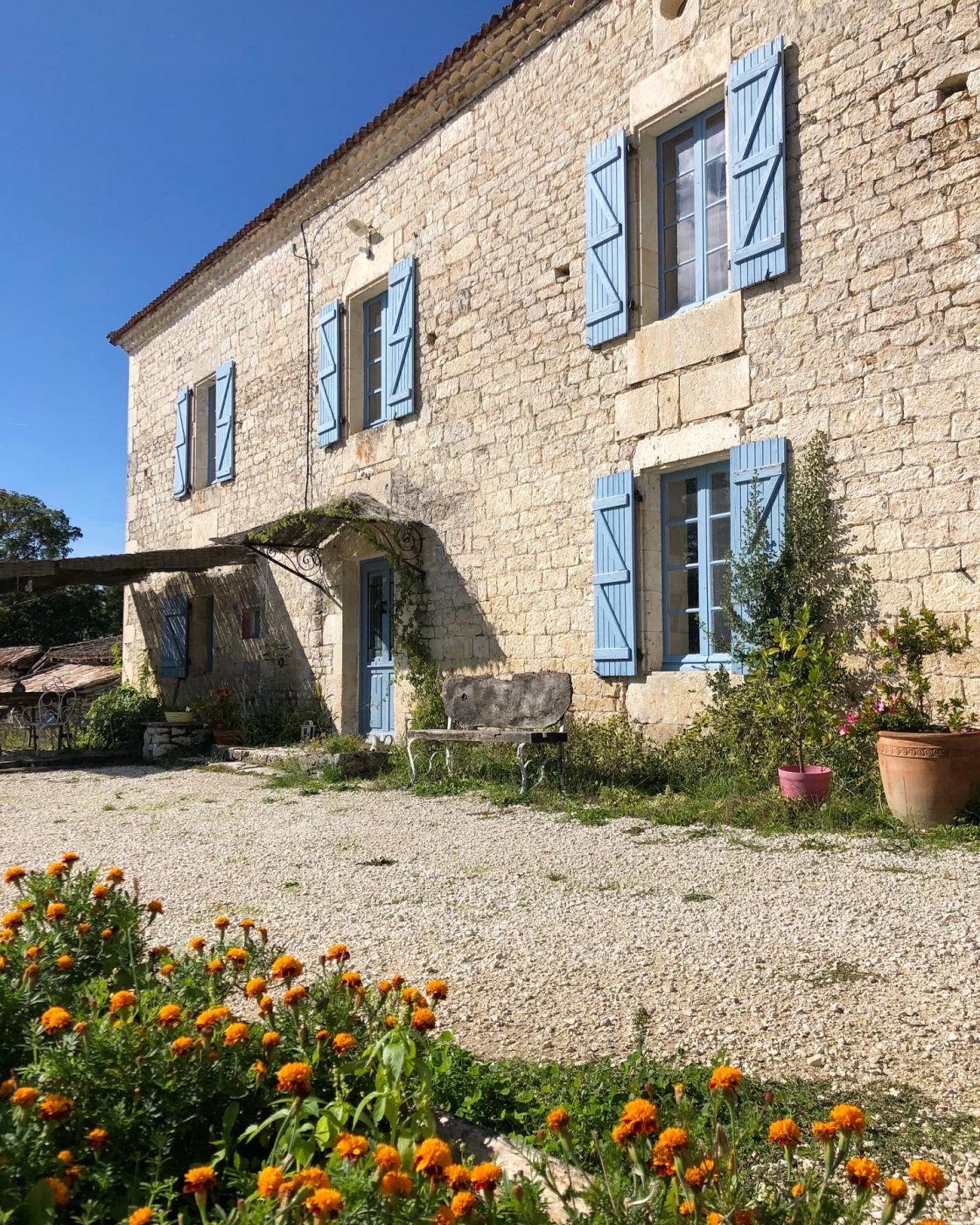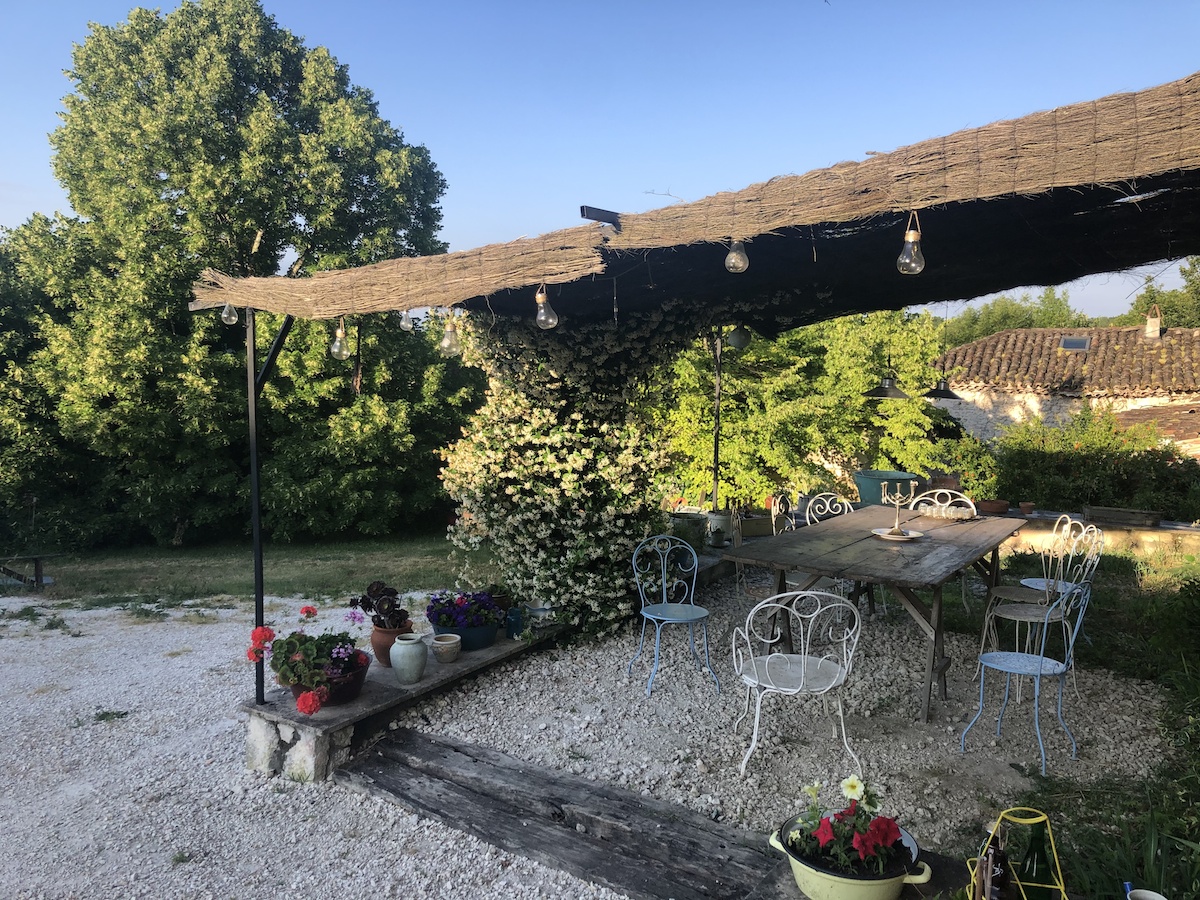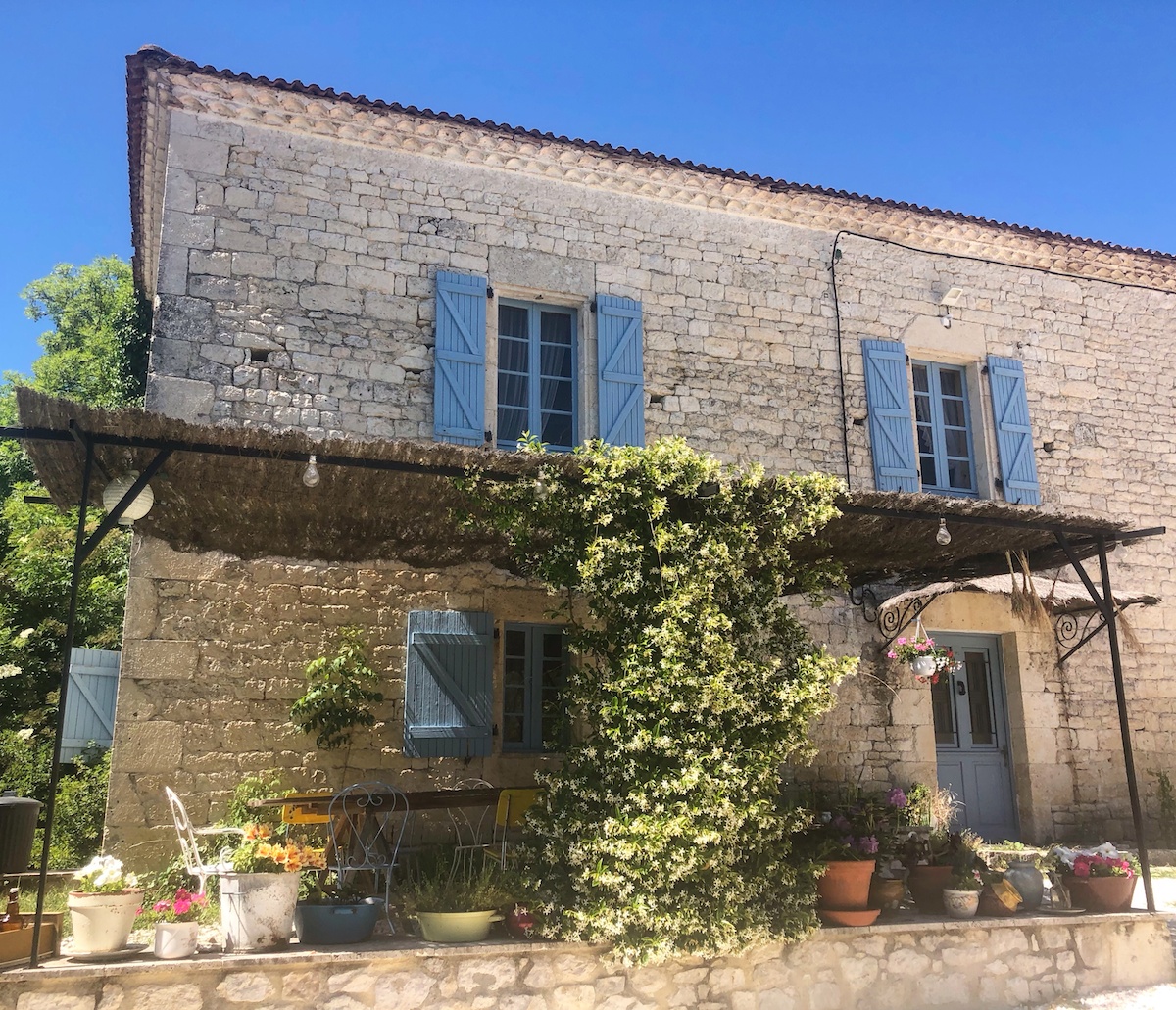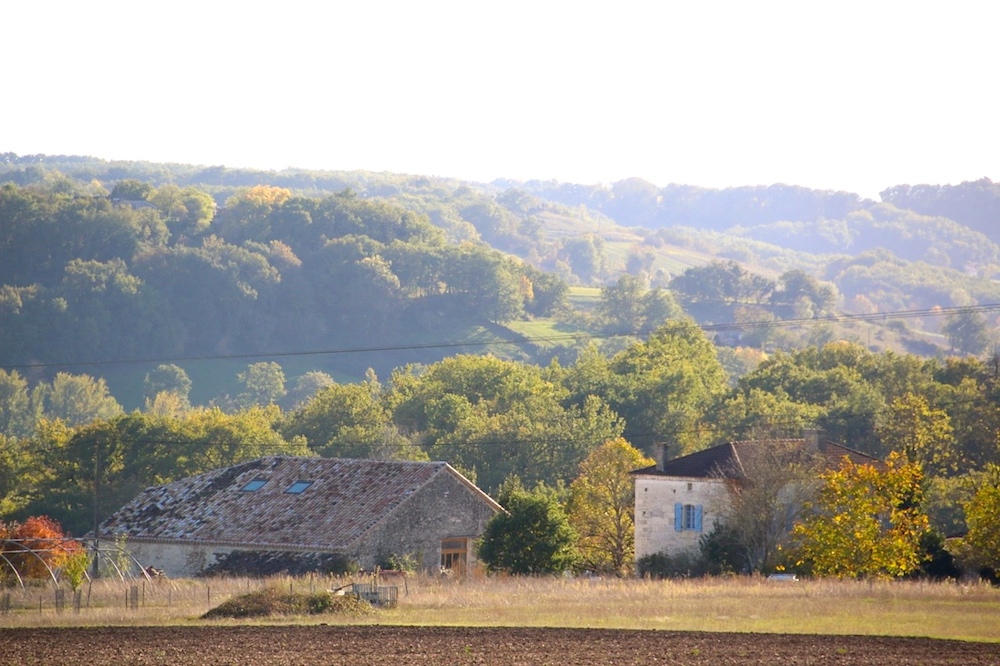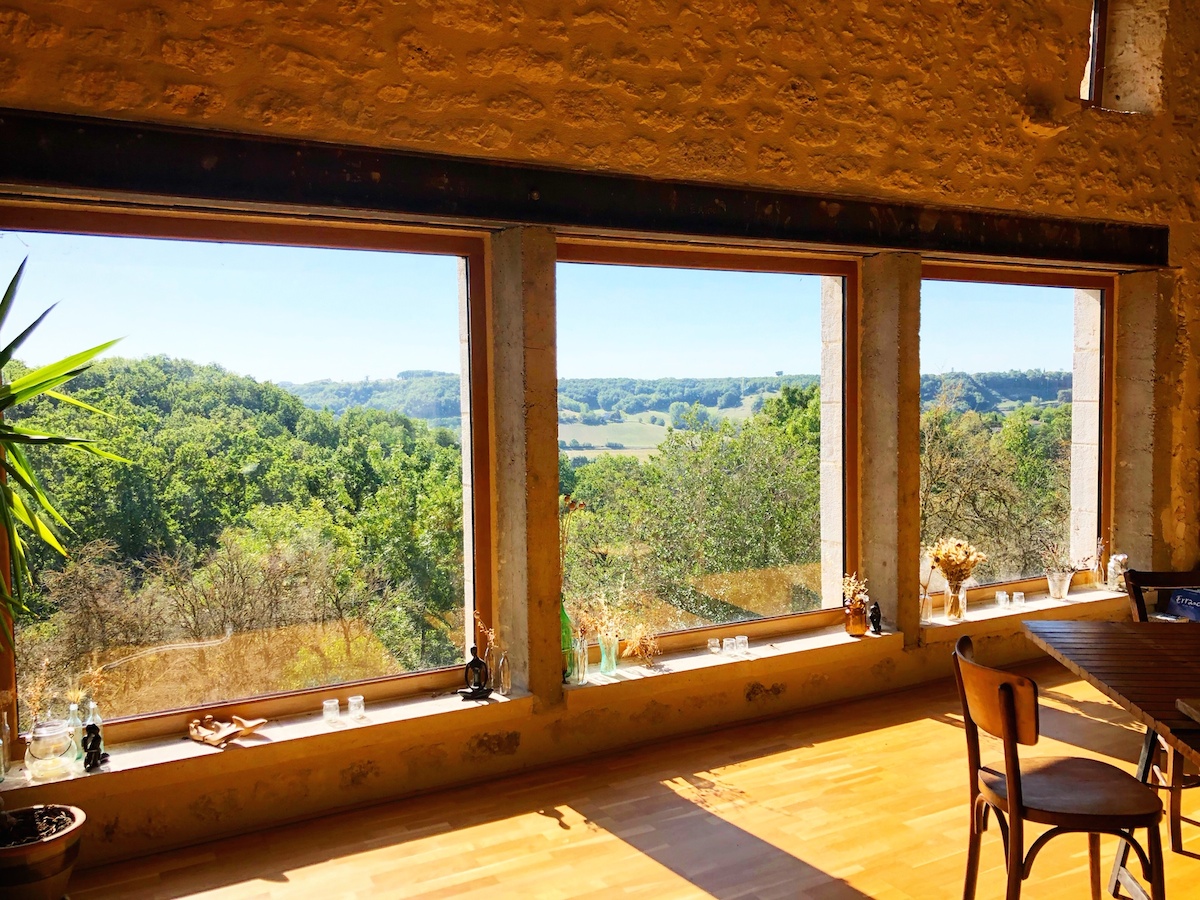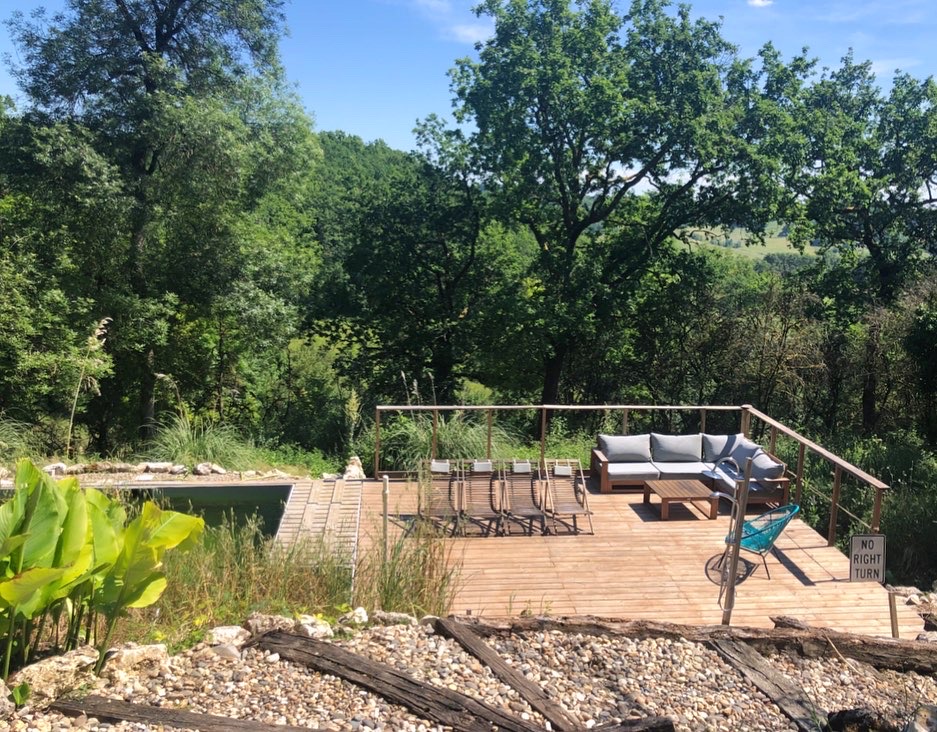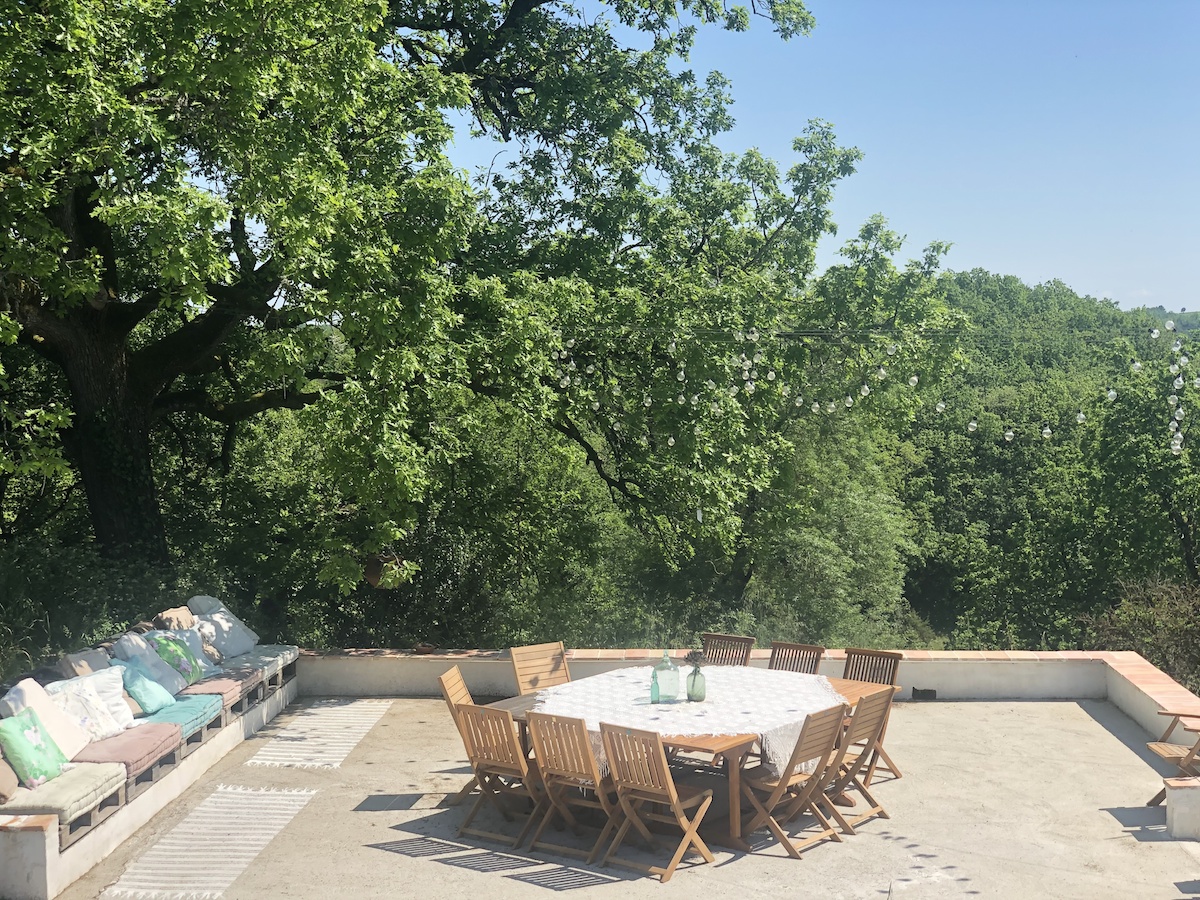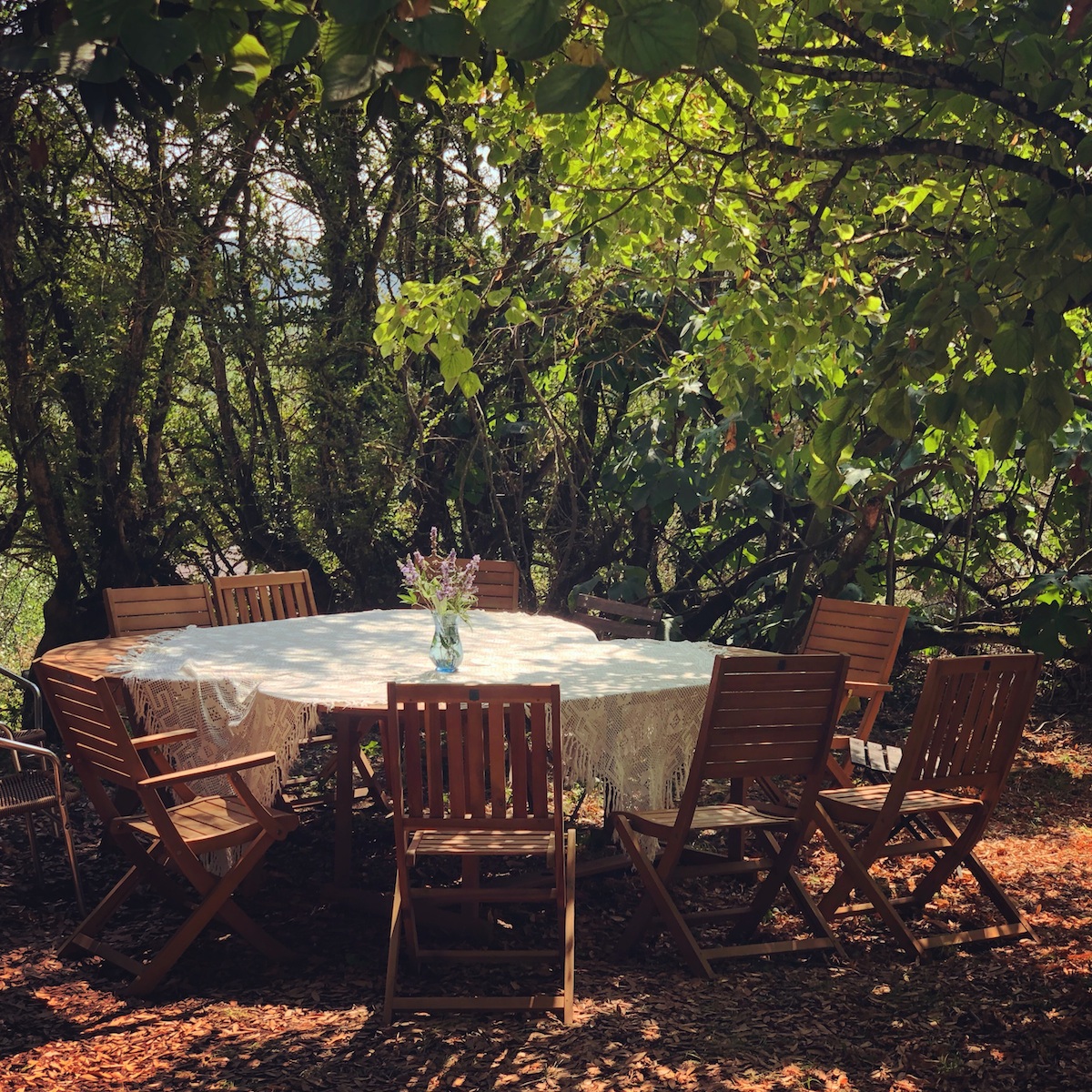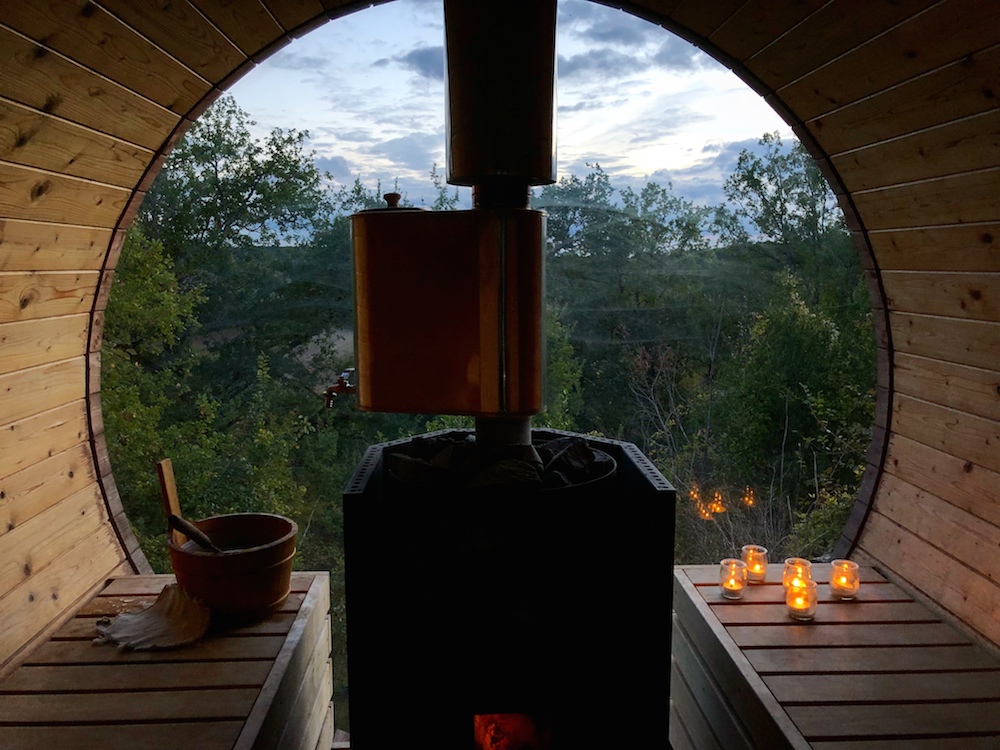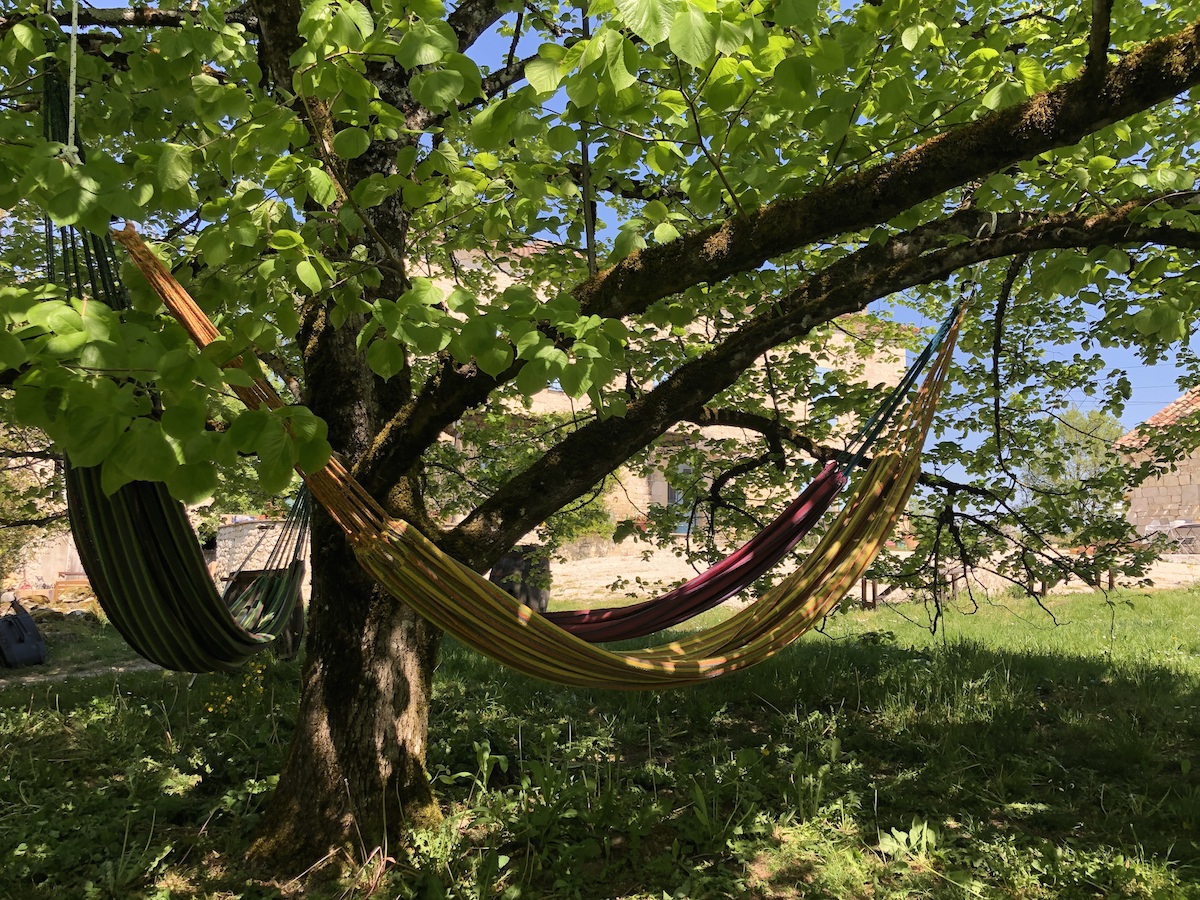 Your Home for the Stay
You will stay in the Guest House of The Happy Hamlet, which centuries ago was home for several families and now has been turned into a place for feeling good. The charming rooms (double, twin or triple) have each an ensuite bathroom with a window. The house has been renovated by preserving as much of the old as possible, yet keeping the comfort in mind. Many recycled treasures have been given new life allowing them to tell you their stories from the past.
Continue reading
The huge barn will be your lounge, salon and kitchen whenever you wish, and the vast property offers woods and prairies, fields and valleys for you to explore. With the practice, meals, discussions, other activities and visits you will surely have plenty to do, to explore and to experience. But you will certainly have your free time, too. Nothing beats the hammock under the trees for good relaxation!
At night, once in bed, you'll be guaranteed a good night's sleep because the only background noise will be the owl informing that everything is.. just fine.
See gallery for more photos of The Happy Hamlet property, the Guest House & rooms, the barn, the outdoors and more. Lovely feedback and reviews from our previous guests can be found on our testimonials page, on our Facebook, and also on Google Business and TripAdvisor .
Close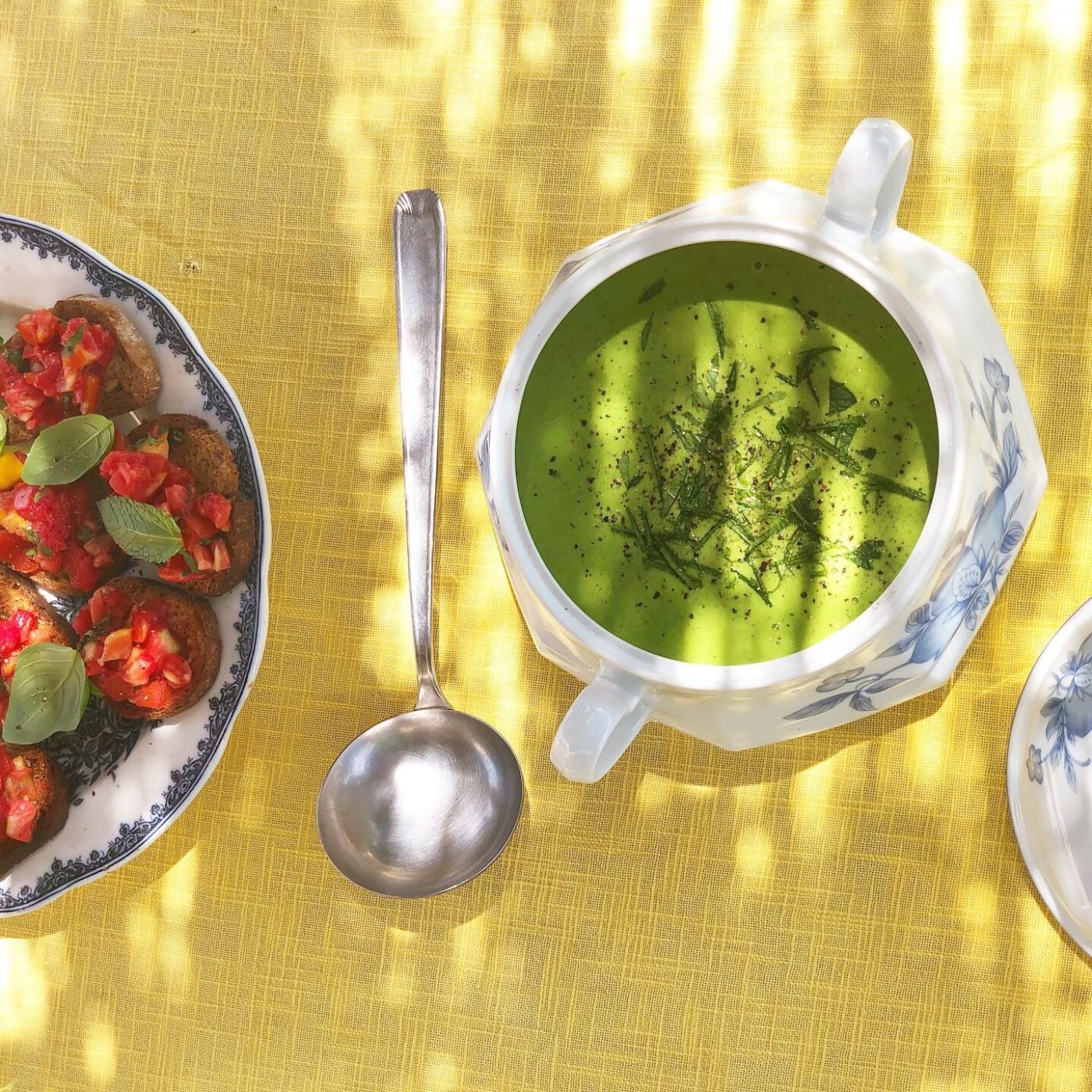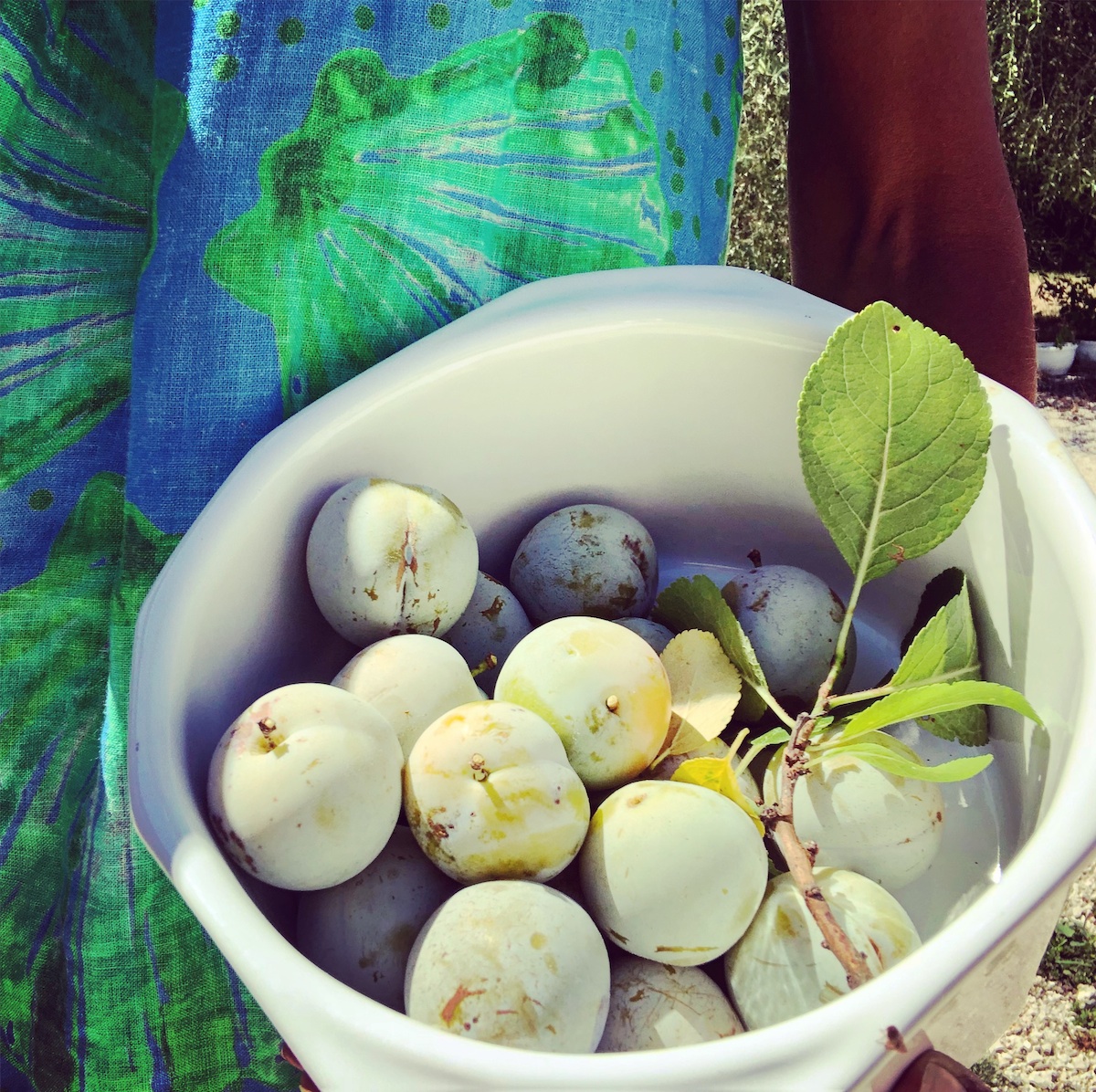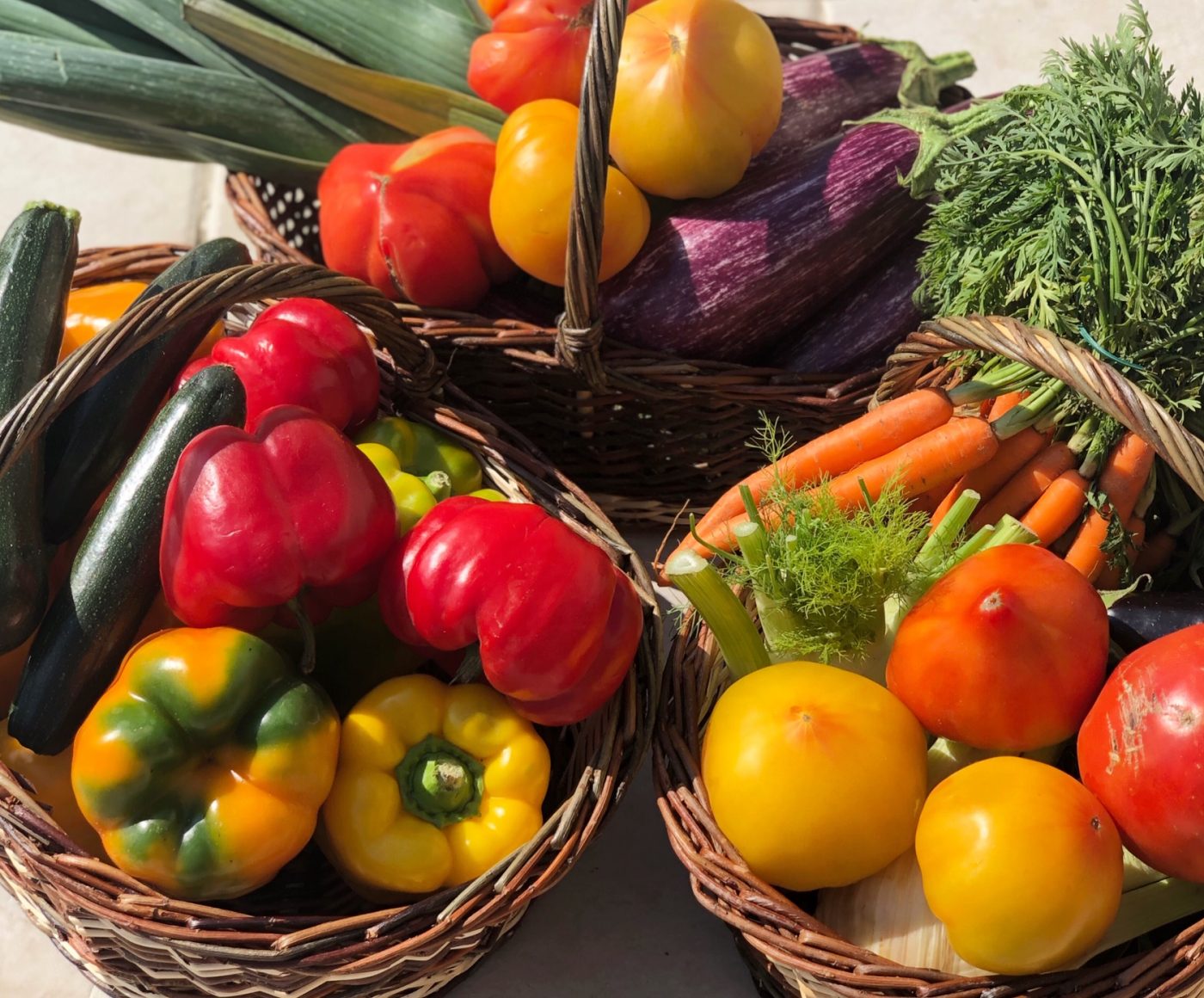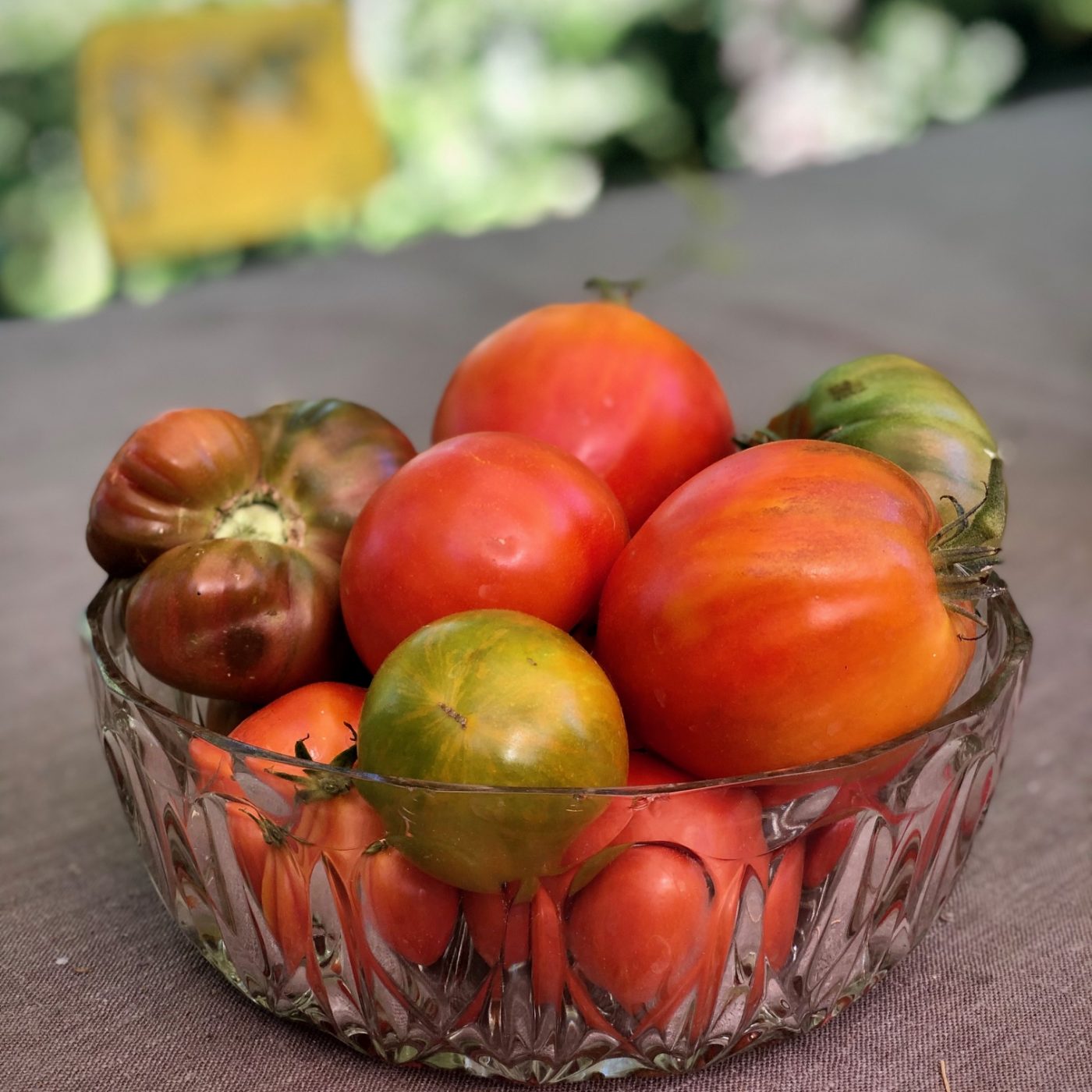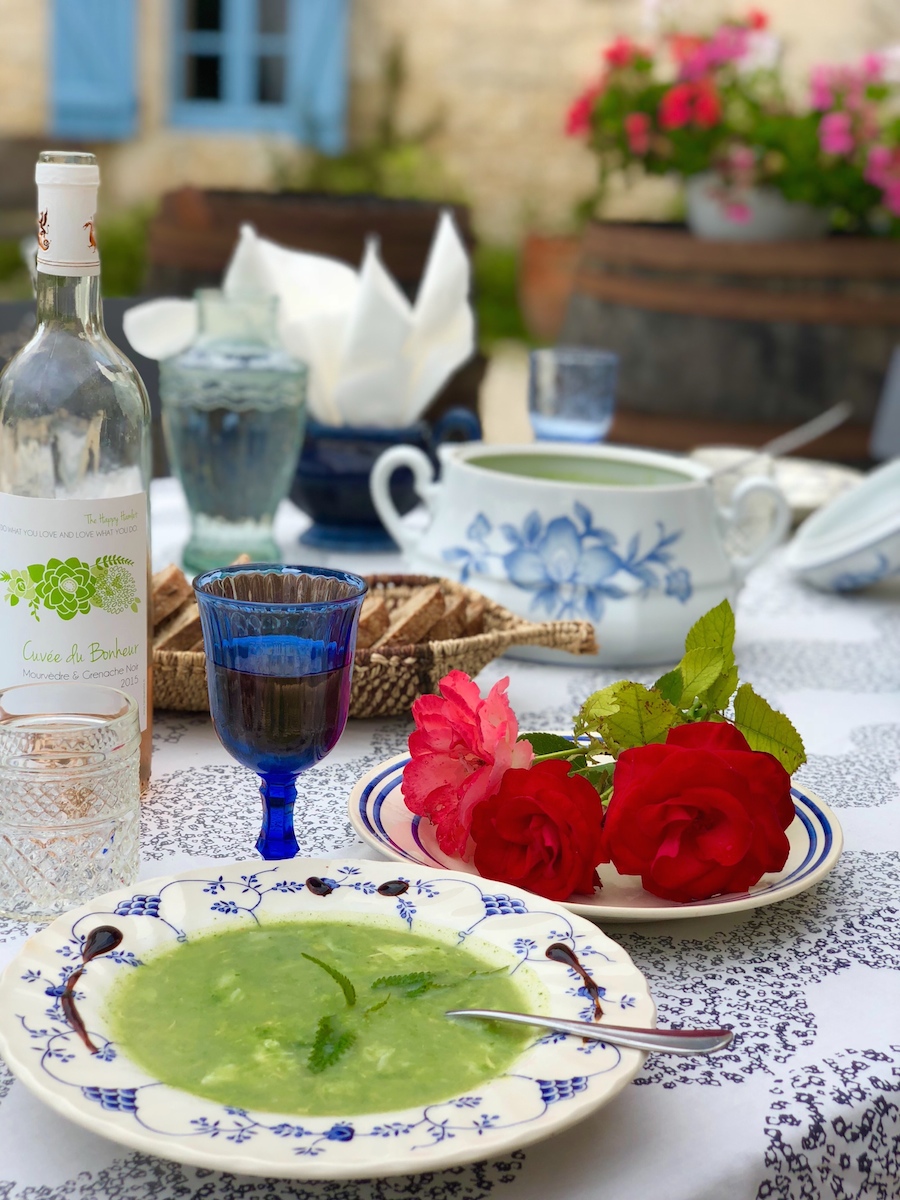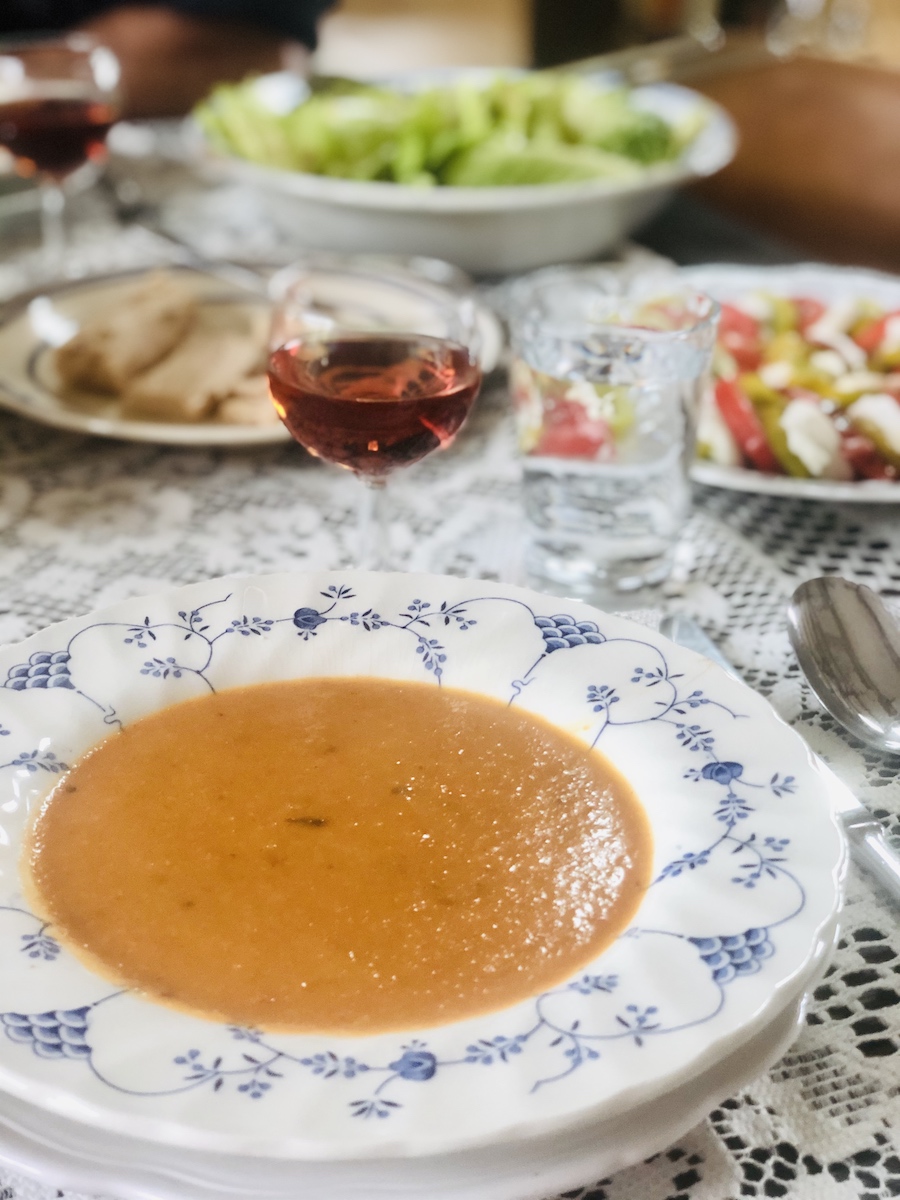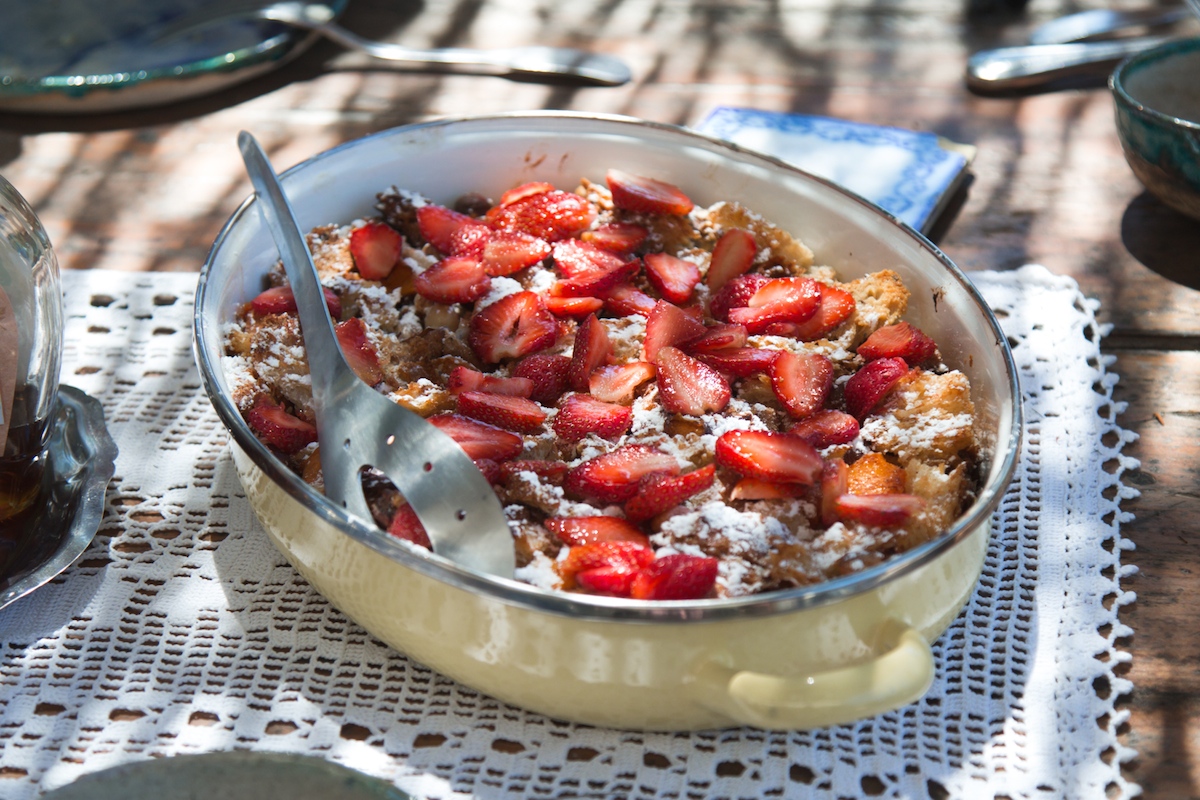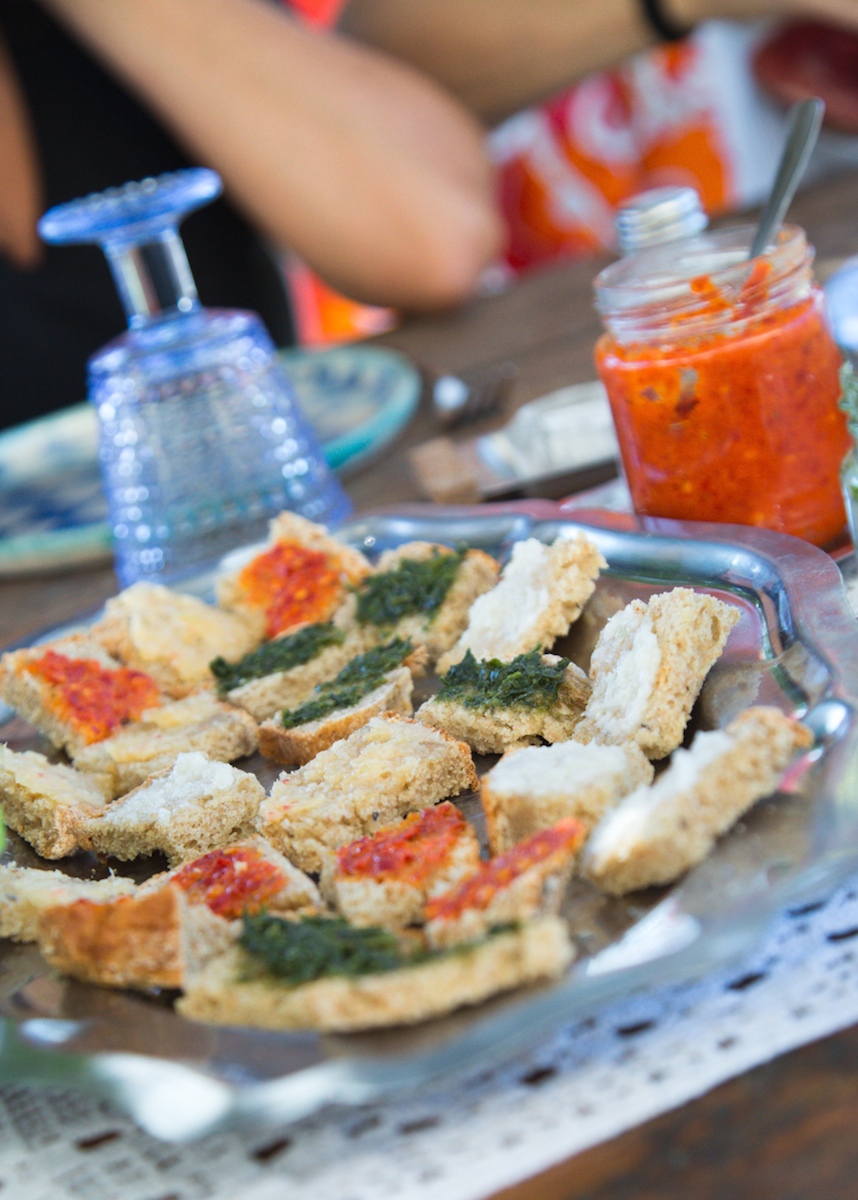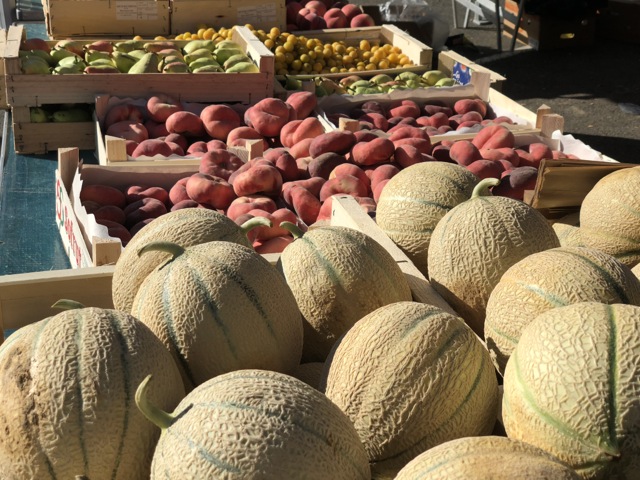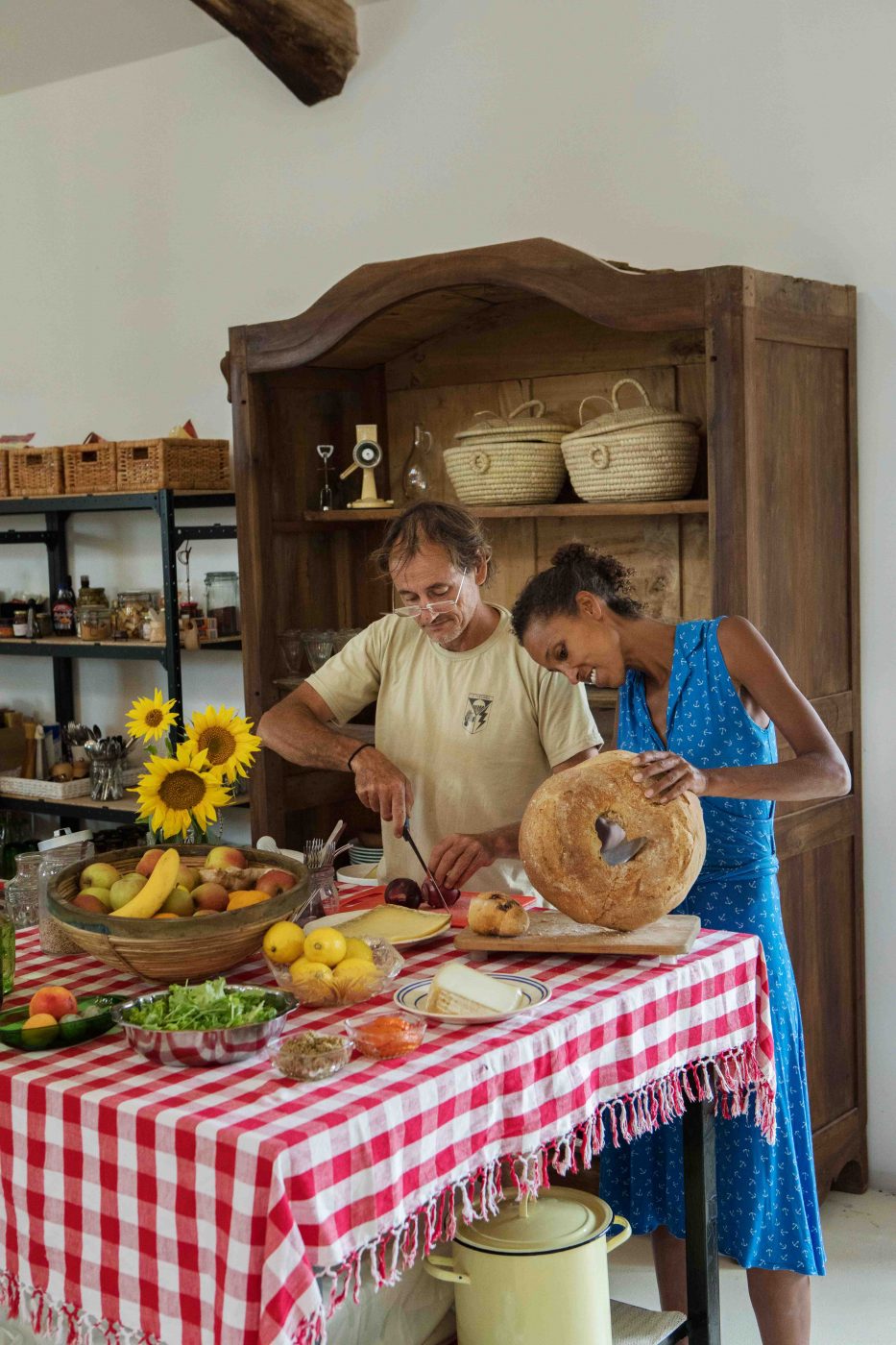 Healthy Local Food
Meals are prepared with own organic produce combined with the offering from the local farmers. The region's wine selection is impressive, and you will be able to taste and find your favorites during the meals. Morning coffee or tea with fruit, brunch, dinner, snacks and all drinks are included. You're really meant to feel "at home", which means that you're welcome to enjoy anything from the garden or kitchen whenever you feel like a healthy snack – or have a glass of wine by the pool if that's what would make you happy right there and right then.

Price & Details
All-inclusive retreat cost per person (incl. VAT and local tourist tax):
1300 EUR / shared double room
1550 EUR / single room occupancy
Important note: This stay will be a "holiday" for your wallet, too – you won't spend a penny while with us and there will be no surprise credit card bills to welcome you back home 🙂
Included in the price:
Accommodation (5 nights) in The Happy Hamlet guest house
Morning coffees & fruits, a rich brunch, apéro & dinner with wine
Lunch with wines at a local restaurant (weather permitting) with a nice 40 minutes walk, back and forth
Visit to the local farmers' market & medieval village
Property with vast outdoors, natural pool, sauna, pétanque, table tennis and various other sports/yoga/etc. equipment
Coordination & arrangements of the add-ons (see price list below)
One bundled airport transfer from and to Toulouse-Blagnac Airport
Good mood, happy company, recharged body&mind&soul!
(And a lot of love from the Hamlet furry family members :))
Please note that airfares and insurance are not included in the price. A valid travel insurance is required.
Please consult by email the pricing of the Add-Ons.
---
Inquiries & Reservations
---
Details on the retreat & to reserve your spot: suska@thehappyhamlet.com
Local organiser: SARL HAPPY HAMLET, Lieu dit Gary, 82190 Fauroux, France. Please see The Happy Hamlet conditions for more details.
For directions, closest airports and train stations please see our Contact page.
Join the retreat Event(s) on Facebook (April, July, October) and follow us on Instagram to get the latest news!
Welcome! Bienvenue!