The most gorgeous, warm-hearted, charming, delightful, inspiring and mesmerizing location and retreat you could imagine. Thanks, Suska and Nico, and others. You're amazing! I'm already booking my next trip! — SAANA R.

More lovely guest reviews >>
---
Embrace the Art of Pausing
---
Join Mikaela Soldan for an inspiring week in the French countryside where you're invited to enjoy life to its fullest! The beautiful country home and its surrounding nature, and connect inward through the practices of yoga, meditation and the art of pausing.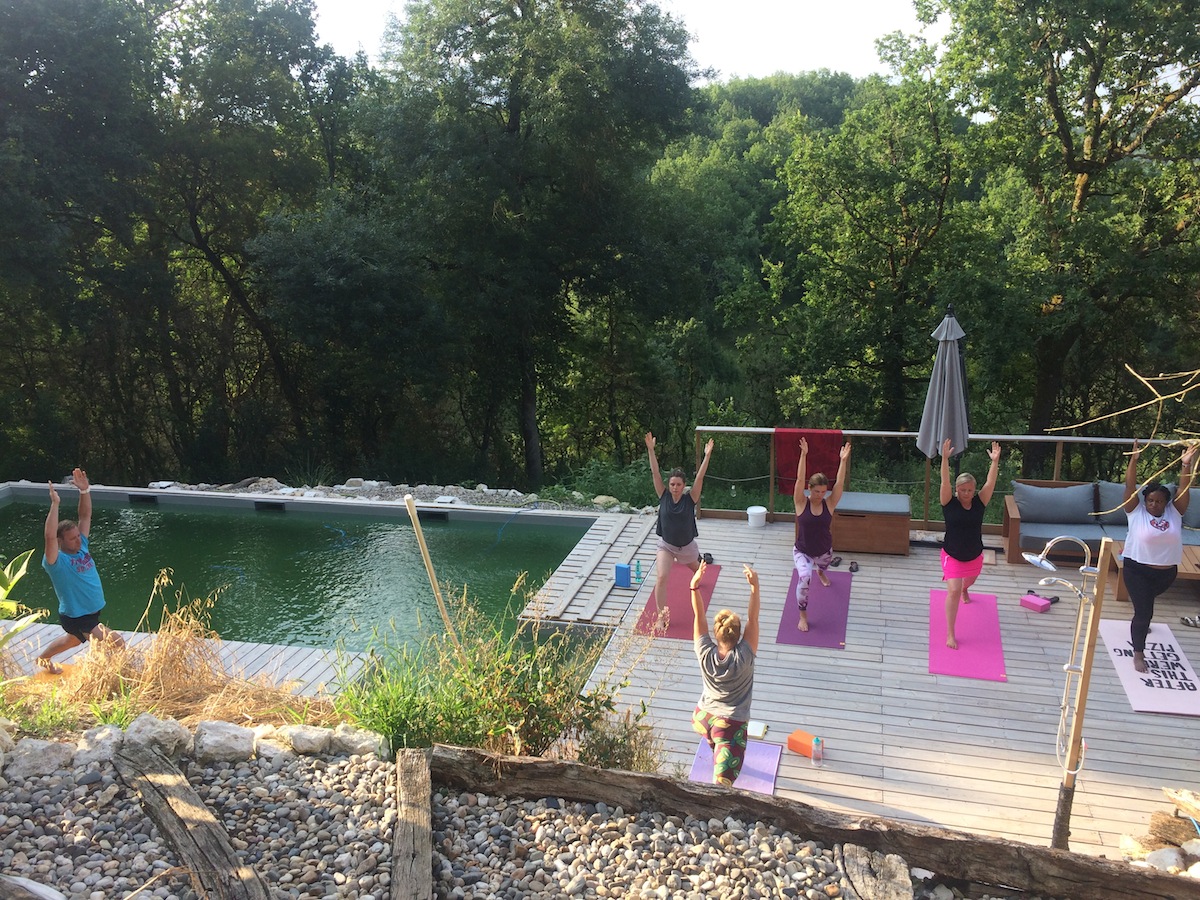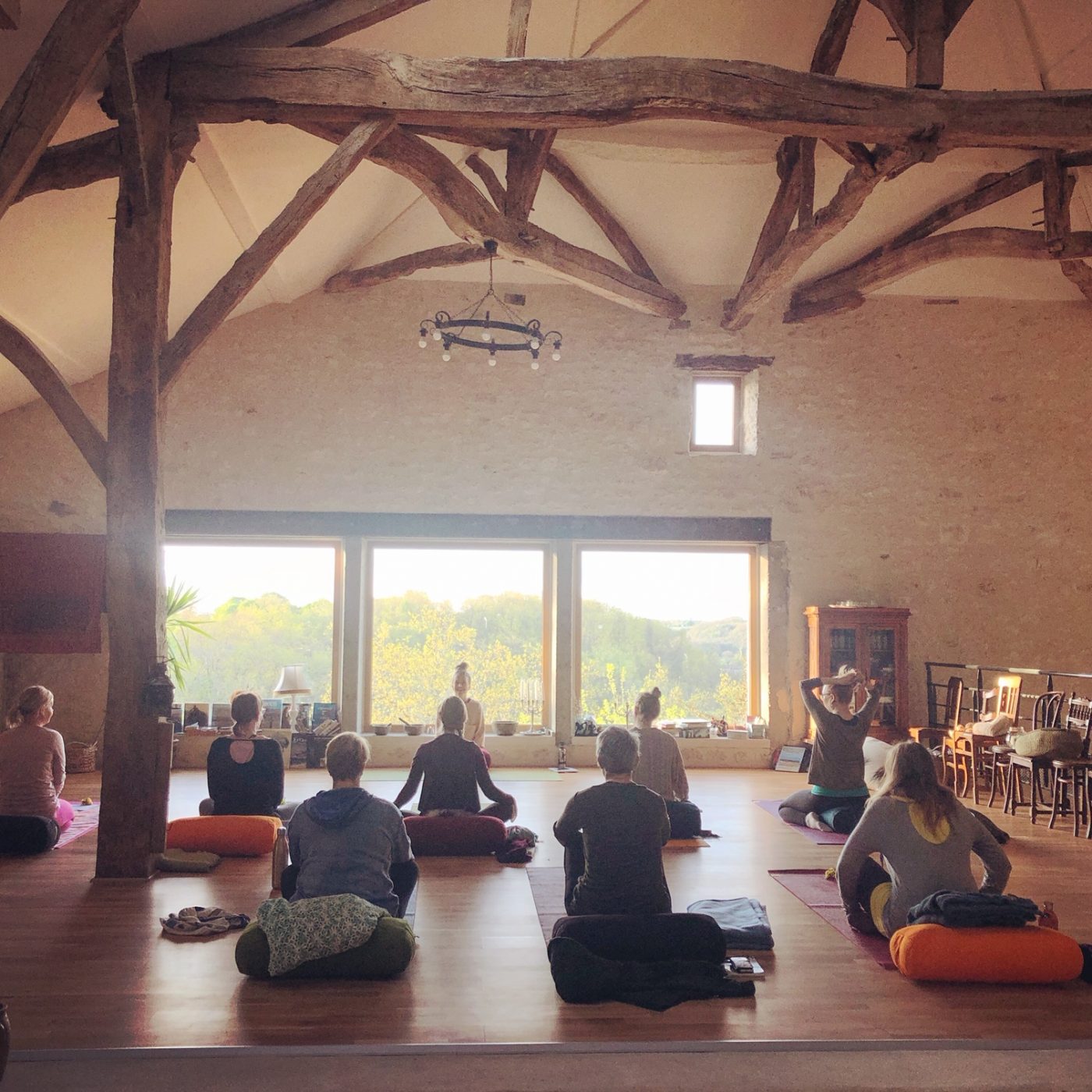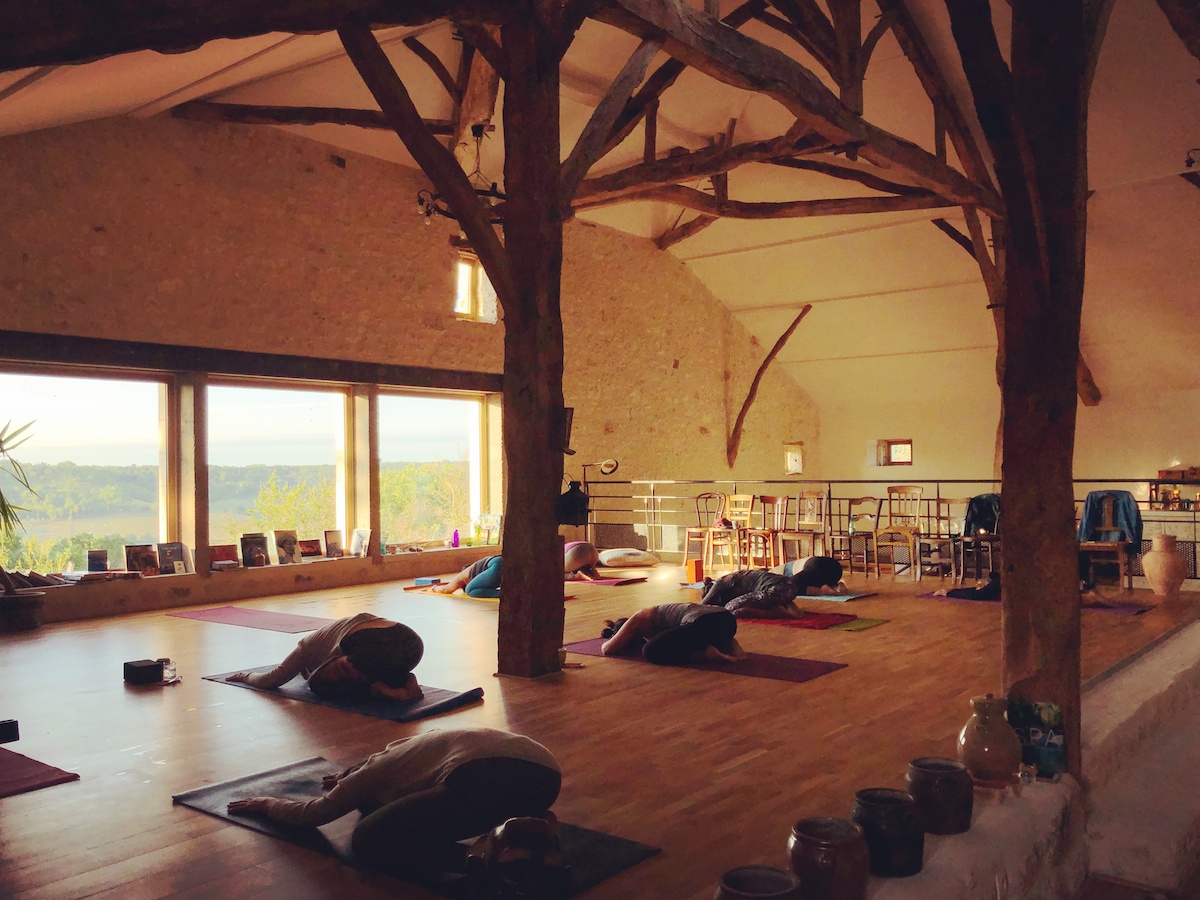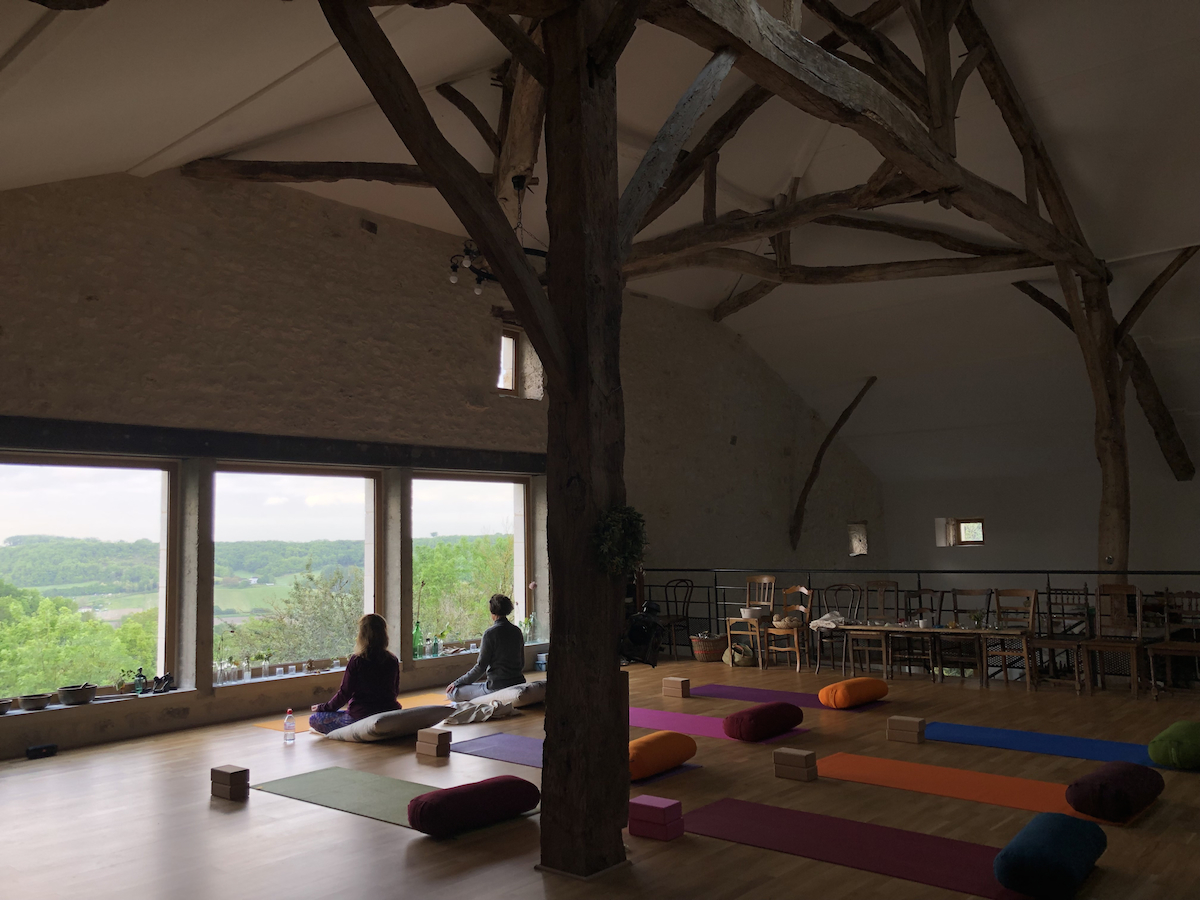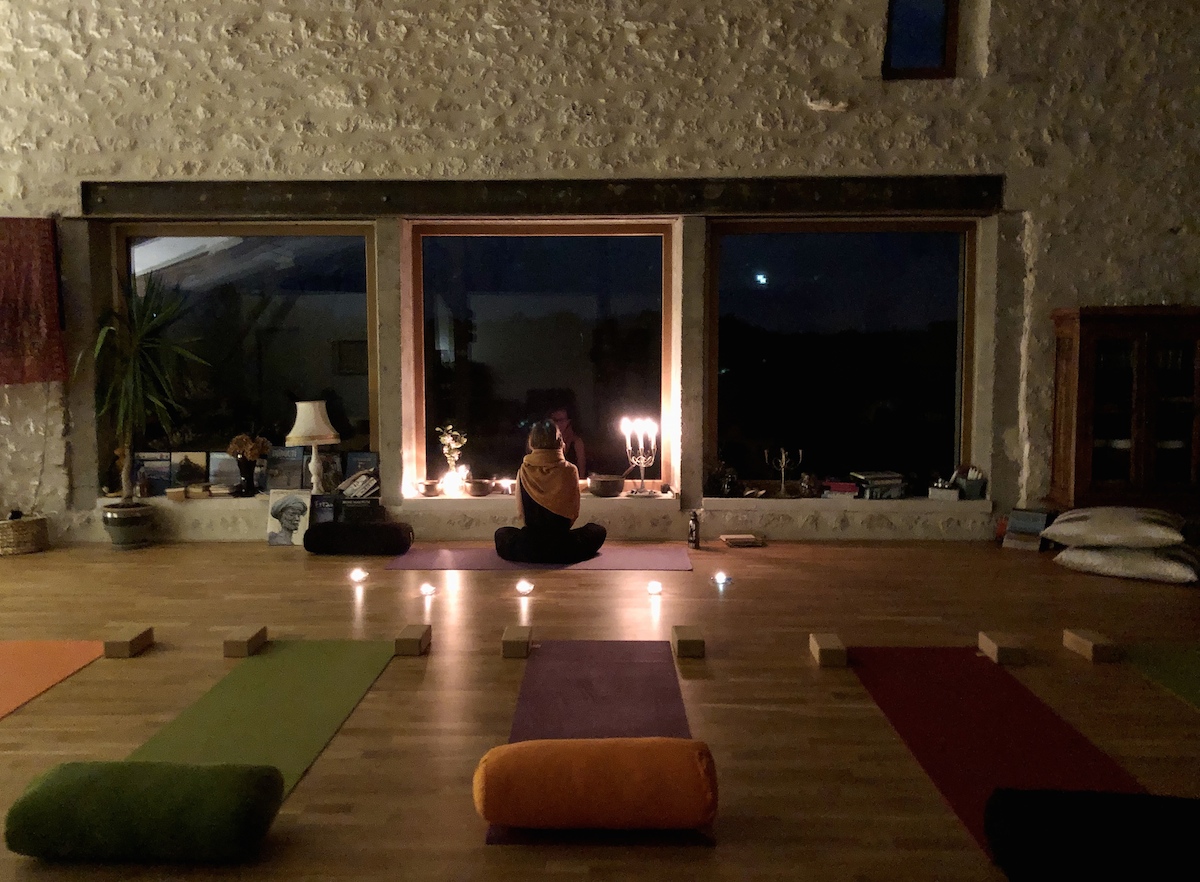 Breathe & Relax
This retreat is for you who want to drop all responsibilities and take a deep breath and relax. It is for you who might have hard time receiving the good life has to offer and want to practice enjoying and trusting. For you who want to take a break from the busyness of life and have a chance to listen to your body, heart, soul.
Daily yoga, delicious meals and laughter filled conversations will soften your body, calm your mind and inspire your spirit. Morning practices will involve energising movement and meditation and afternoon practices consist of yin and/or restorative yoga and yoga nidra. All classes are suitable for all levels of practitioners.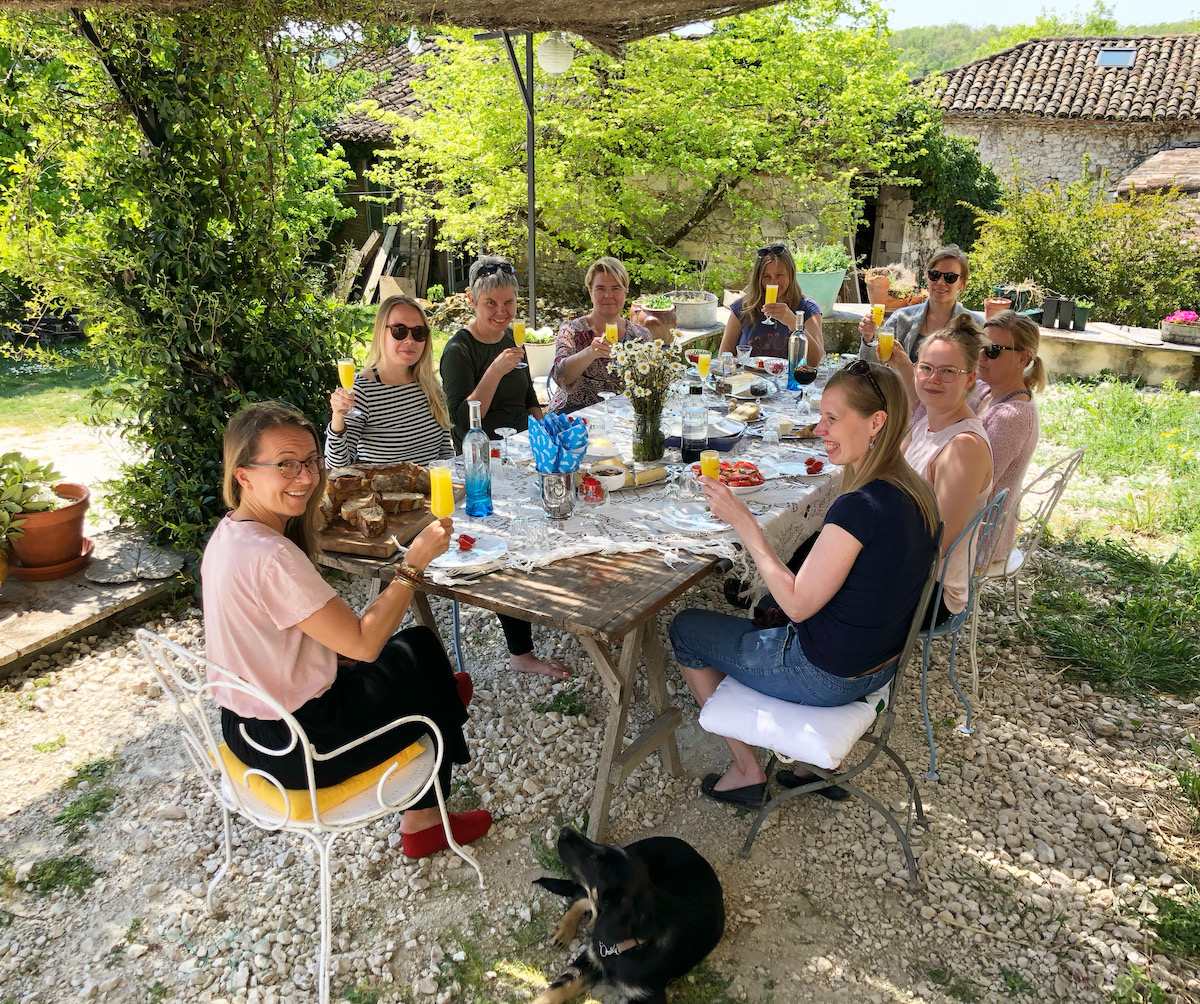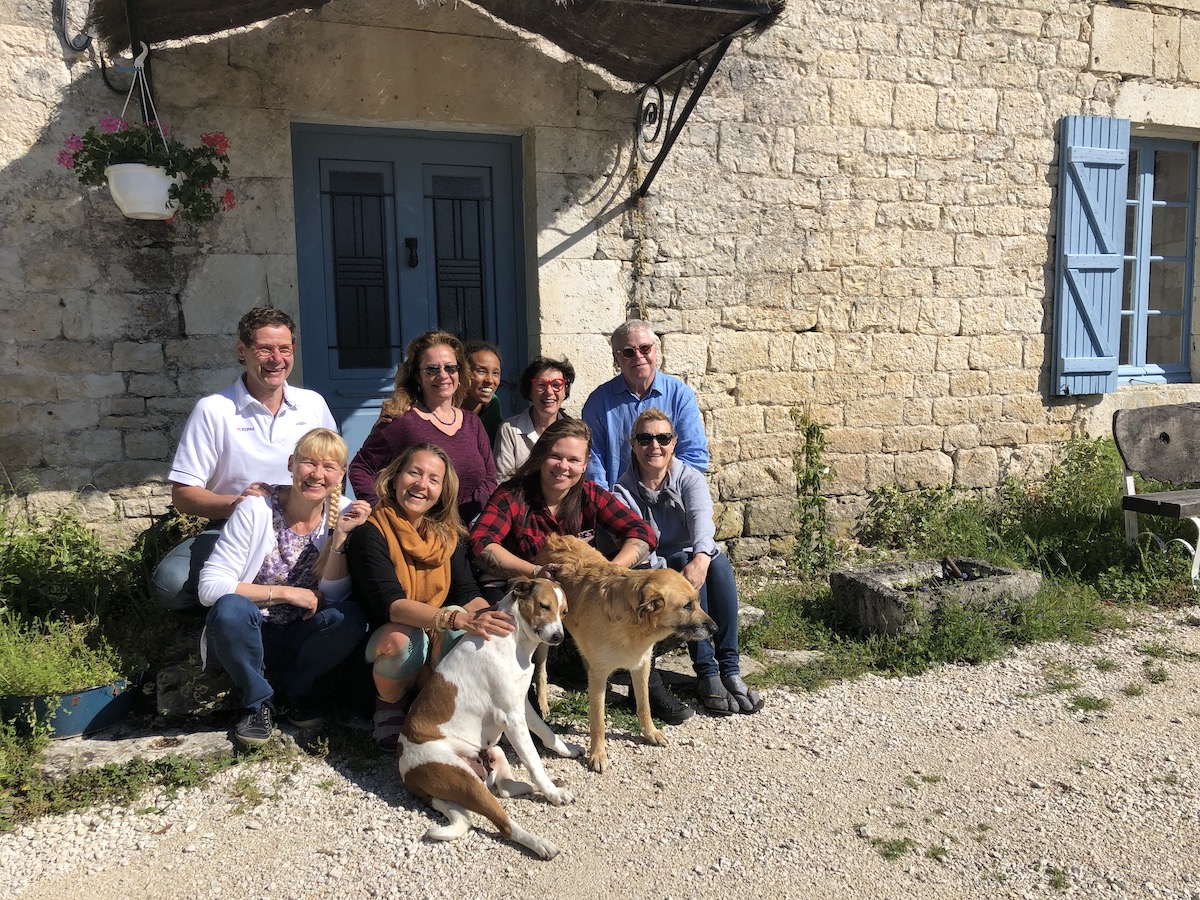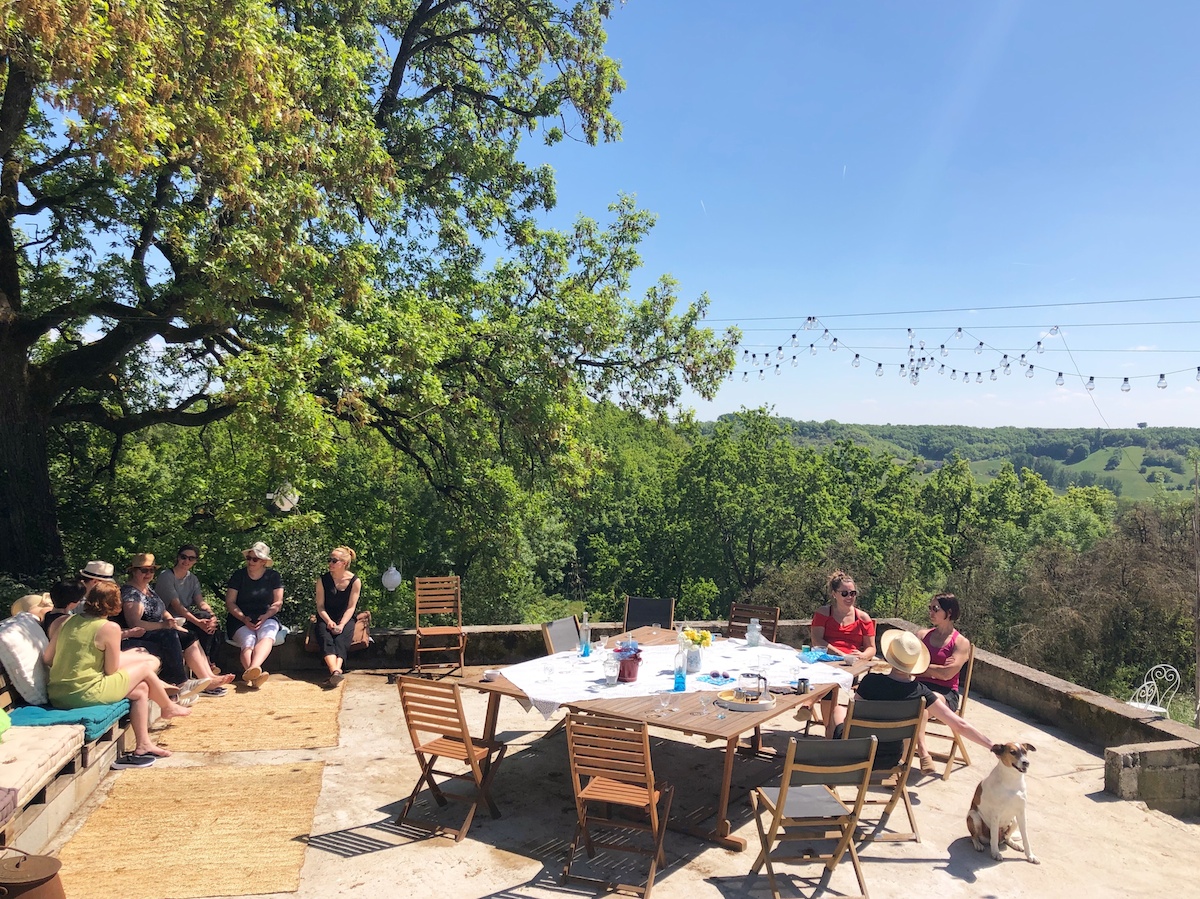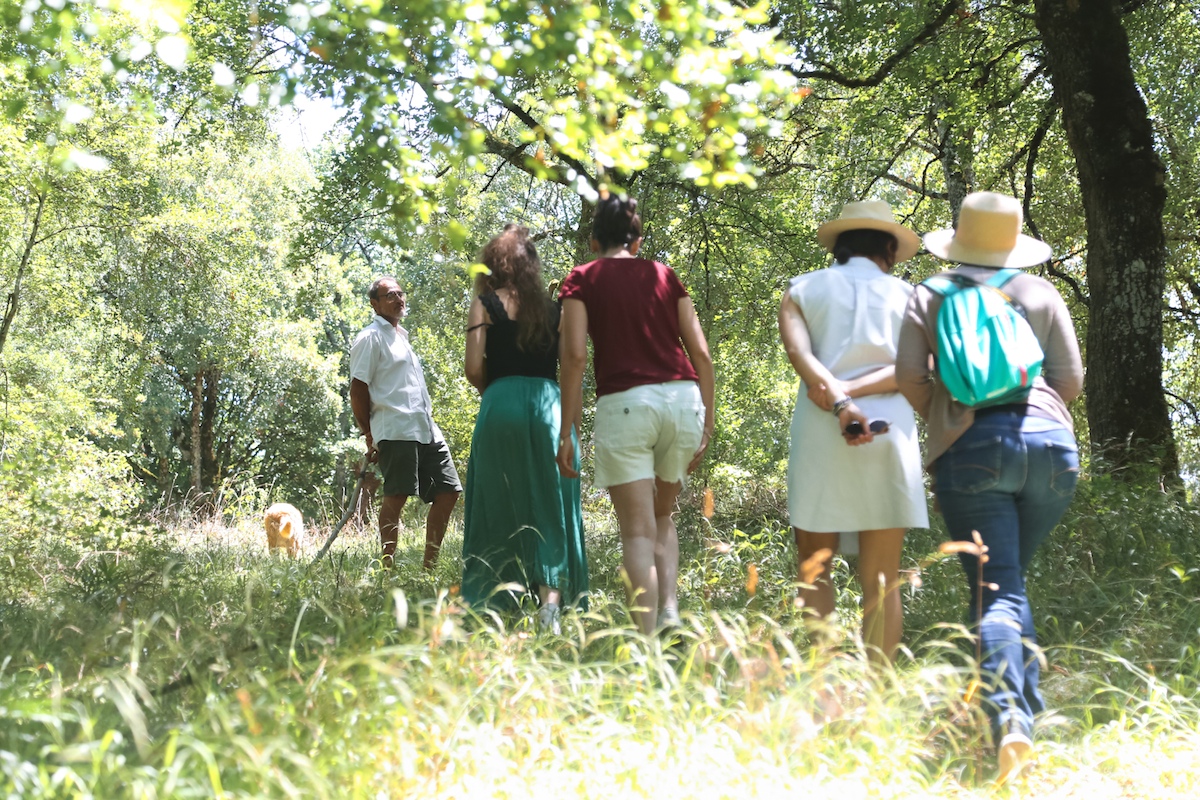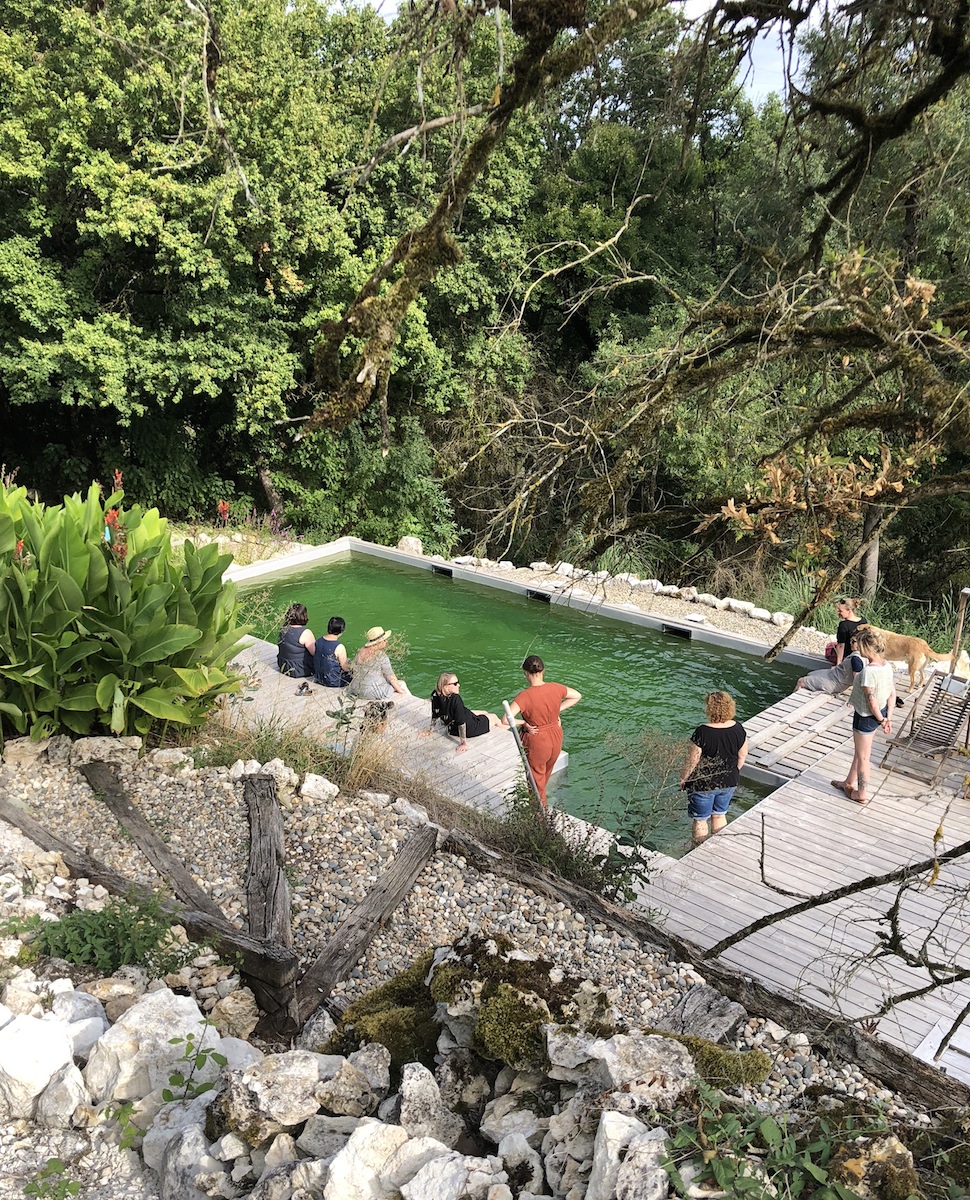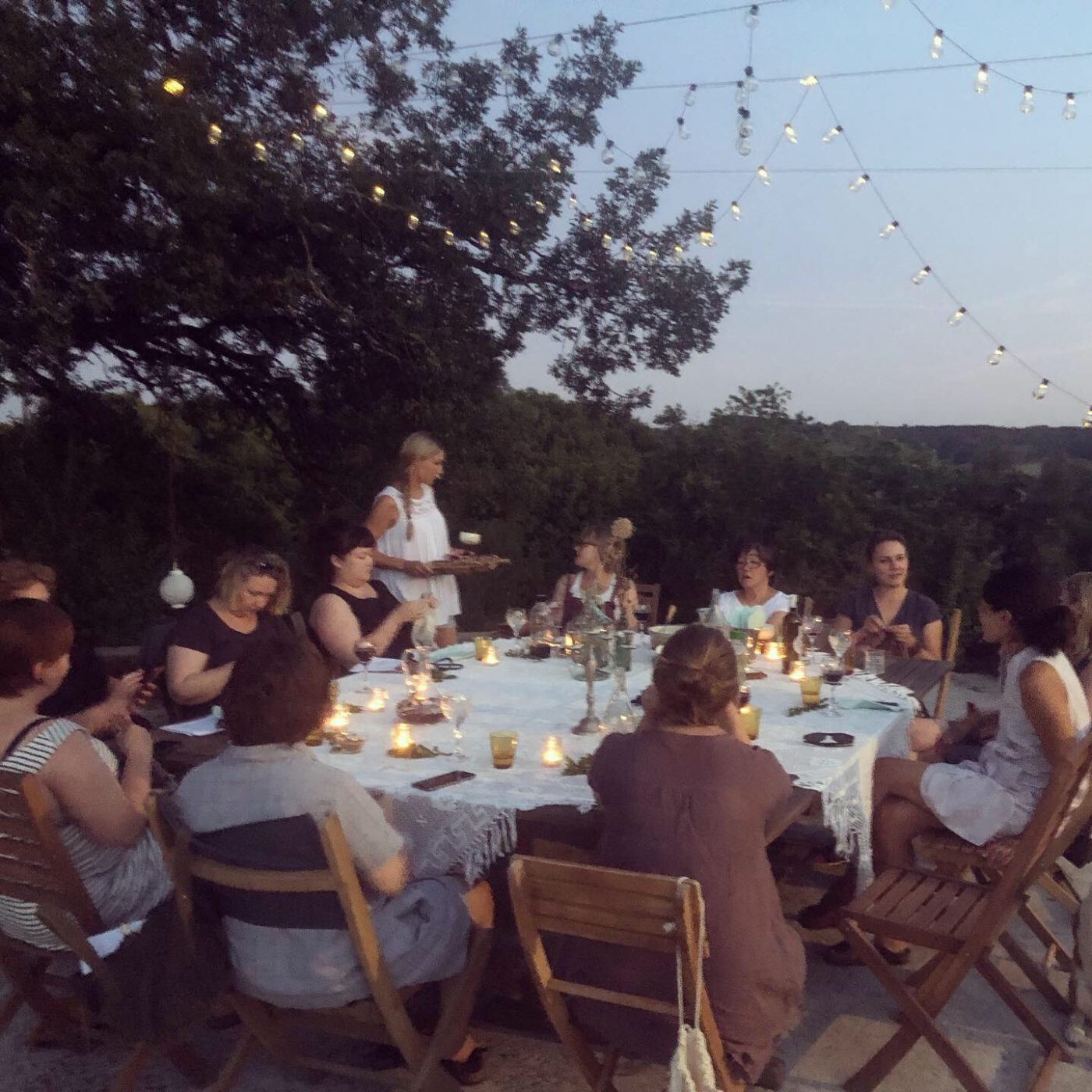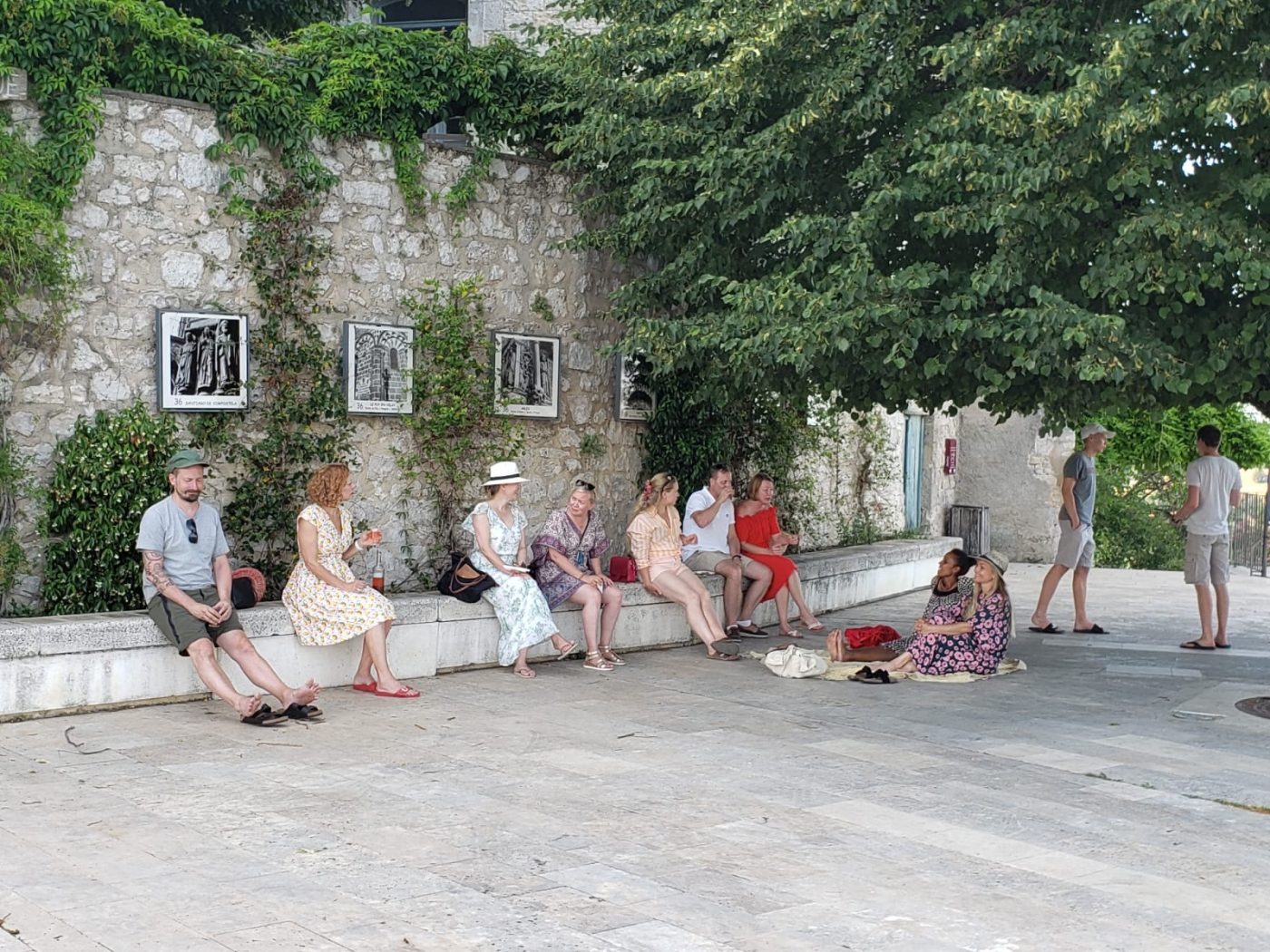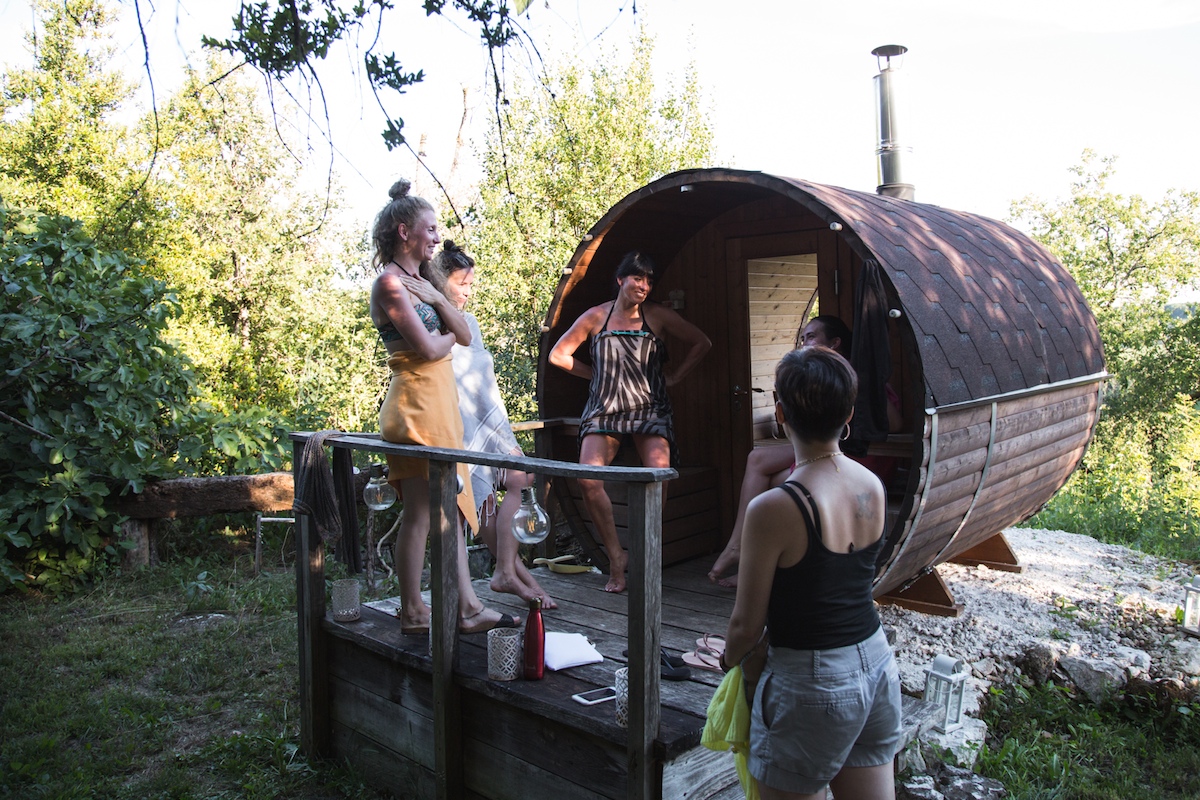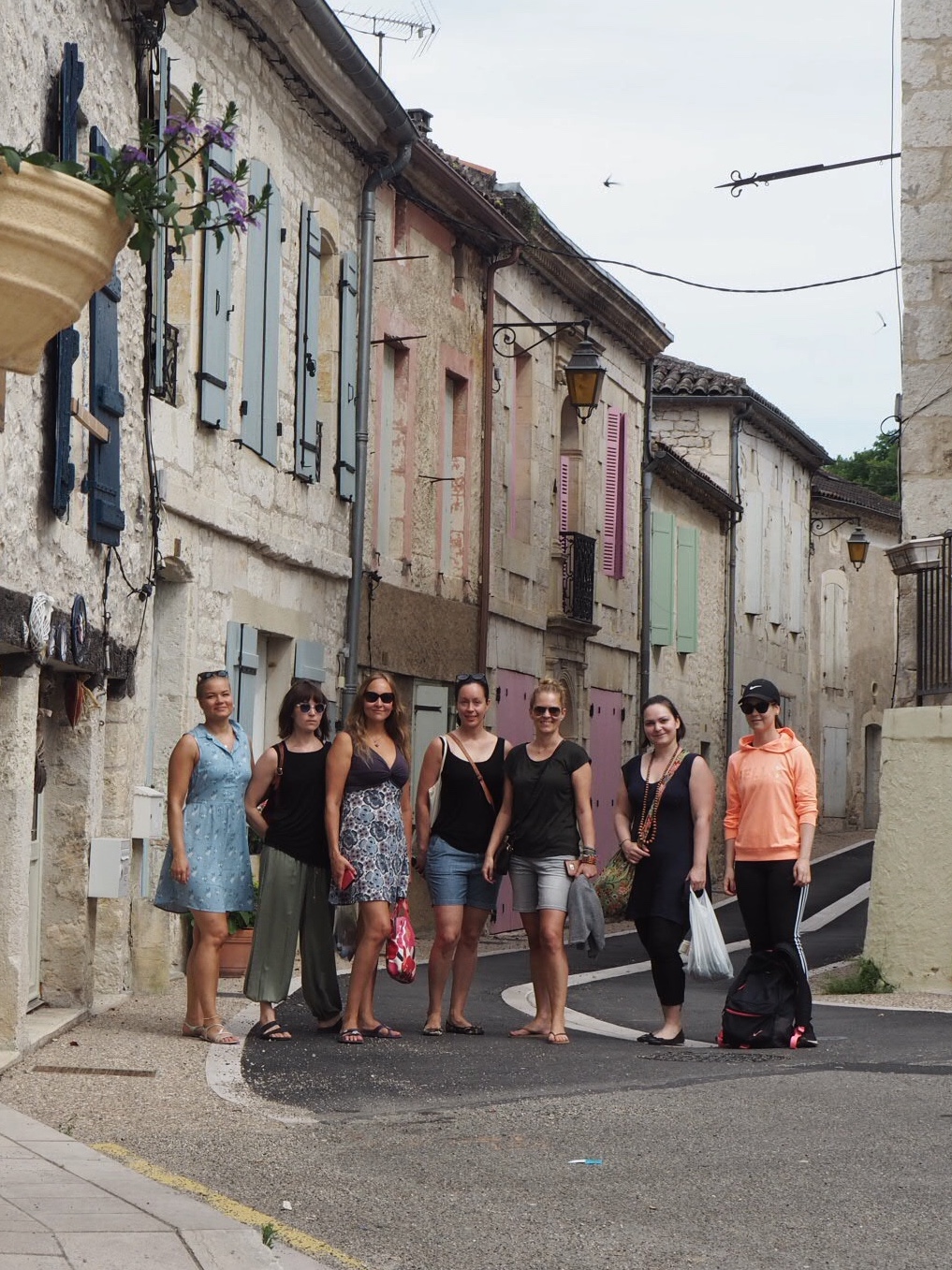 Other Activities
In between the classes and tasty meals you can steal a moment for yourself and your book, curl up in a hammock tucked away under the trees. If you wish to get more active physically, the surroundings are perfect for walks or jogging, and we need to add, that "the Hamlet Hike" around the property with Nicolas has been very popular – just don't wear your high heels! You may dip into the natural pool (no chlorite nor other chemicals!) or no matter rain or shine, we'll heat up the sauna for you to relax and enjoy the views.
Continue reading
Our program is based on a "go with the flow" mentality, this is your vacation, after all! You may participate in our little visits in the region – but it's completely fine if you wish to stay "home" in the Hamlet. We'll definitely do some wine-tasting at our friends' vineyard and on departure day morning we'll visit the nearby medieval village and pick up the freshest from its farmers' market for a champagne brunch before the "au revoirs". That is, "until we meet again" – because we think you might want to return…
Ps. Have a look at the lovely reviews of our previous retreat guests.
Close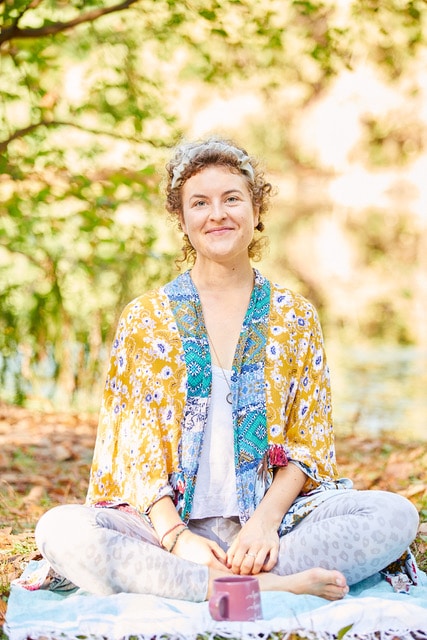 Your Instructor Mikaela
Mikaela Soldan is a yoga & meditation teacher, certified life coach and a Human Design expert. Mikaela trained to become a yoga teacher at ISHTA Yoga New York City in 2013 and has been teaching ever since. Mikaela has lived in Helsinki, New York and currently in Costa Rica. She has been teaching internationally, led retreats, teacher trainings and online courses. As a child Mikaela used to travel to France with her family and is excited to return to this magnificent country to embrace the French culture and enjoy its incredible flavors!
To learn more visit Mikaela's website, follow her Youtube channel, Facebook or Instagram.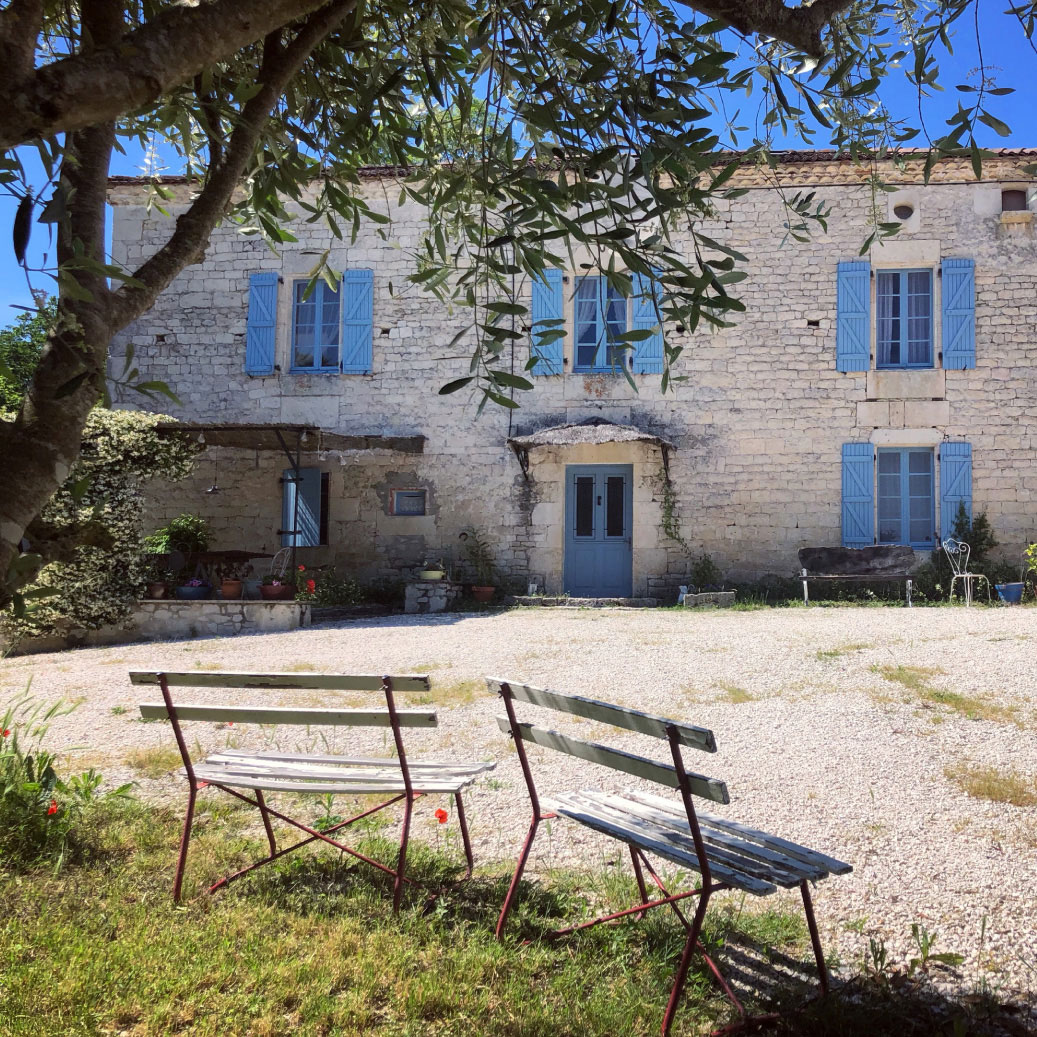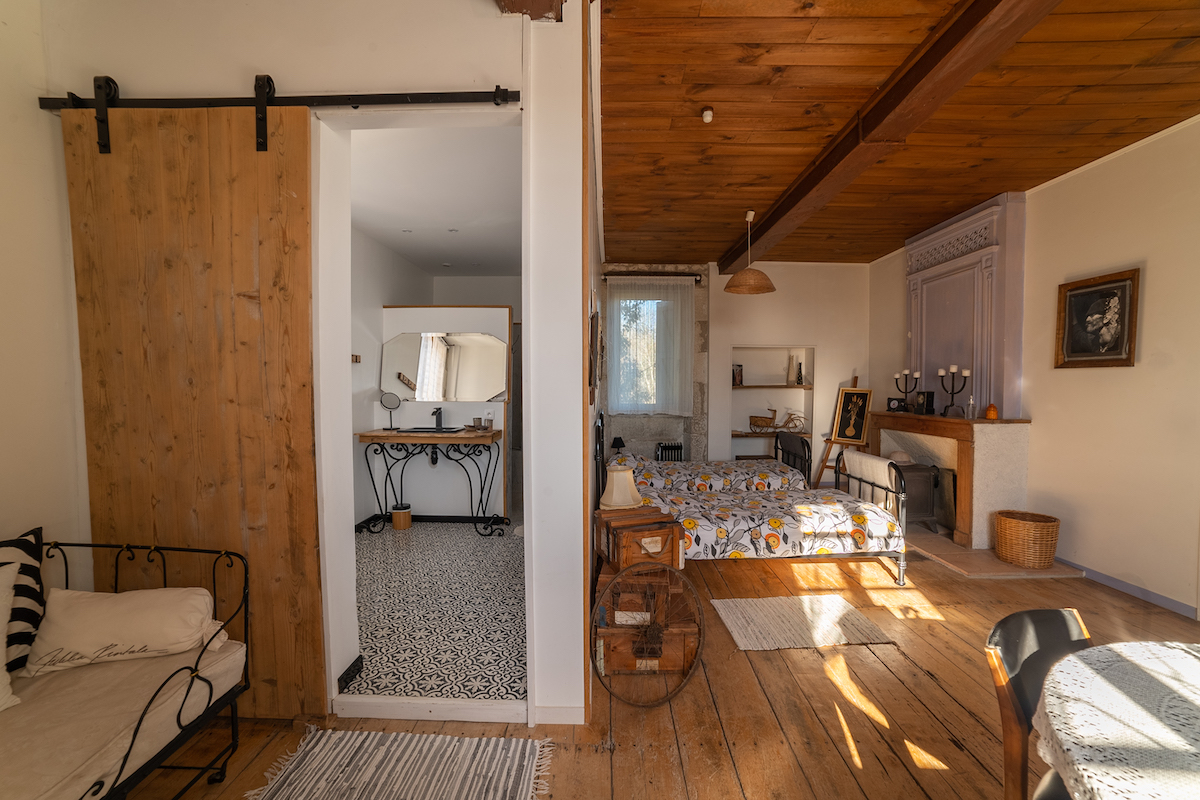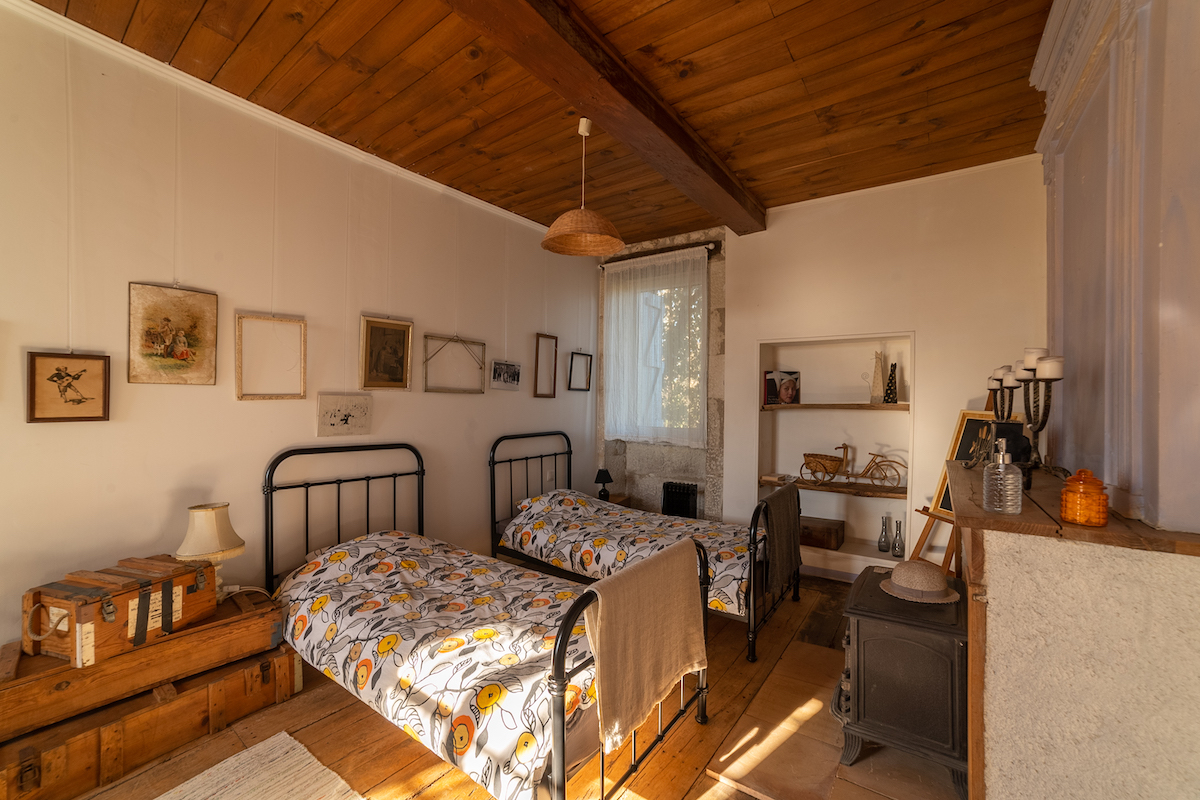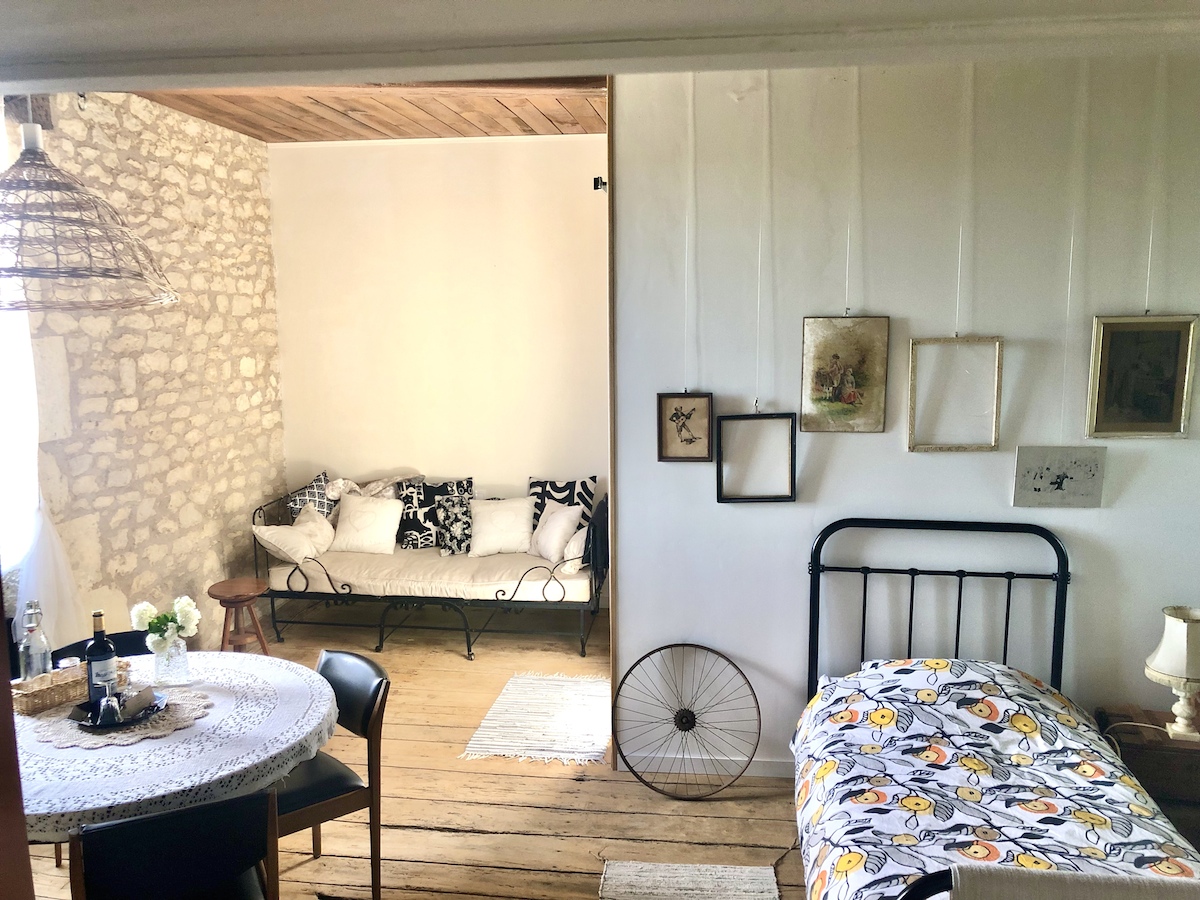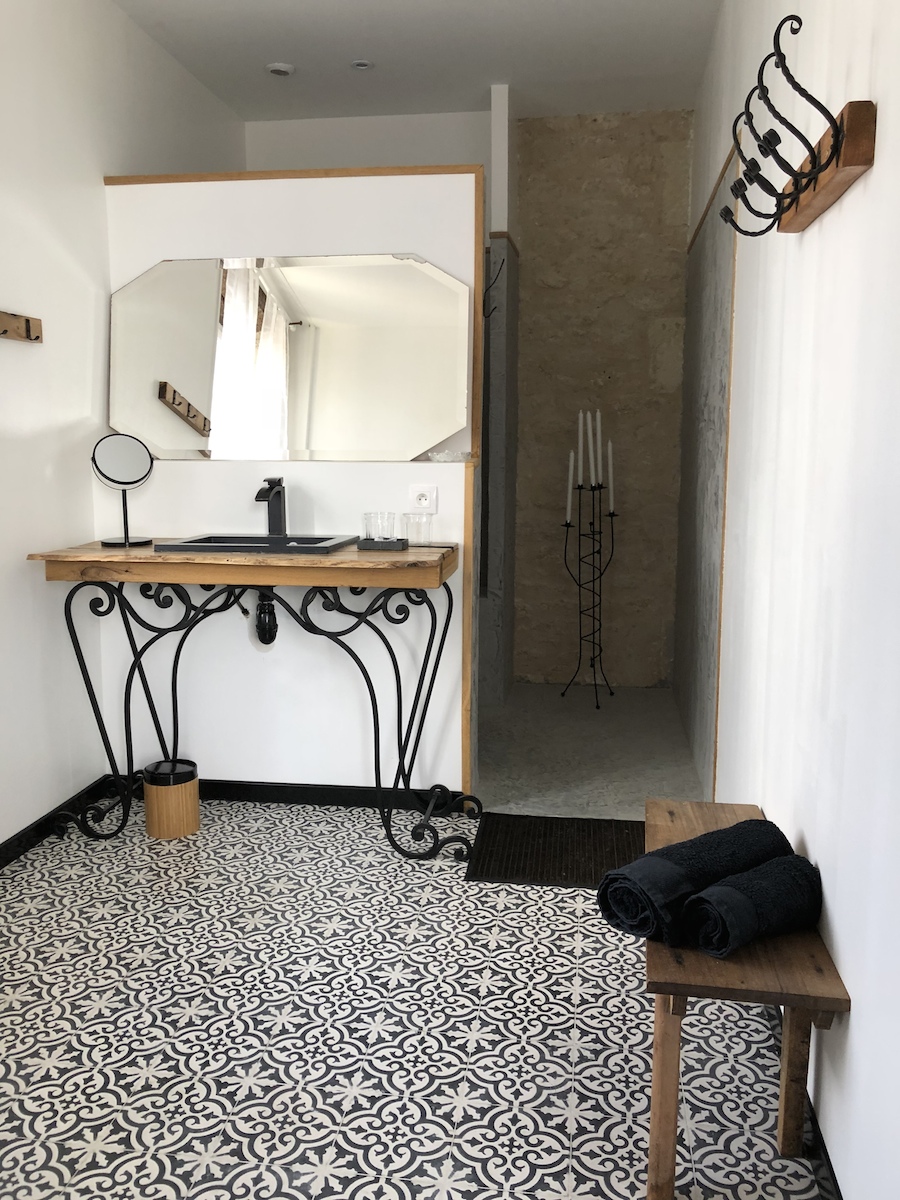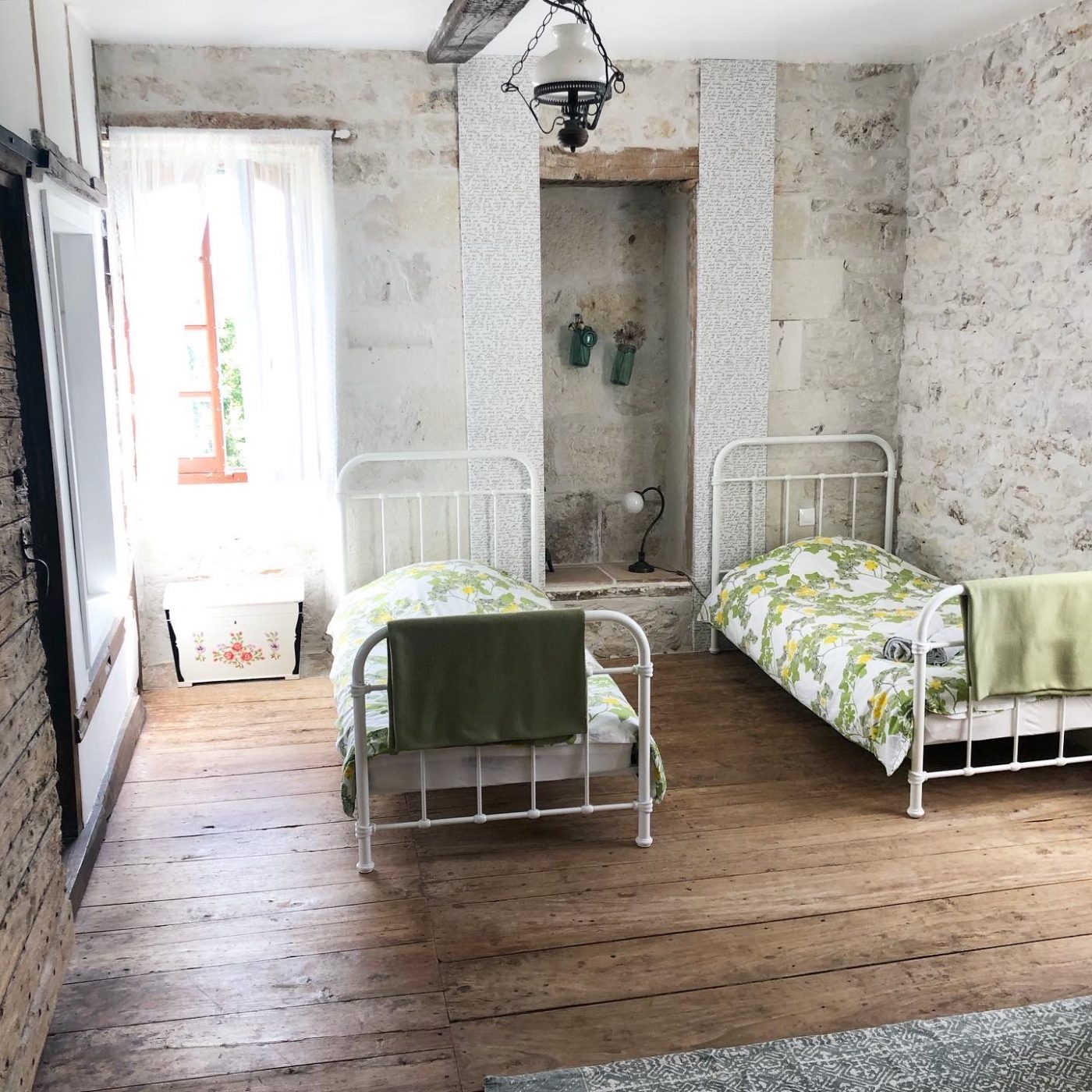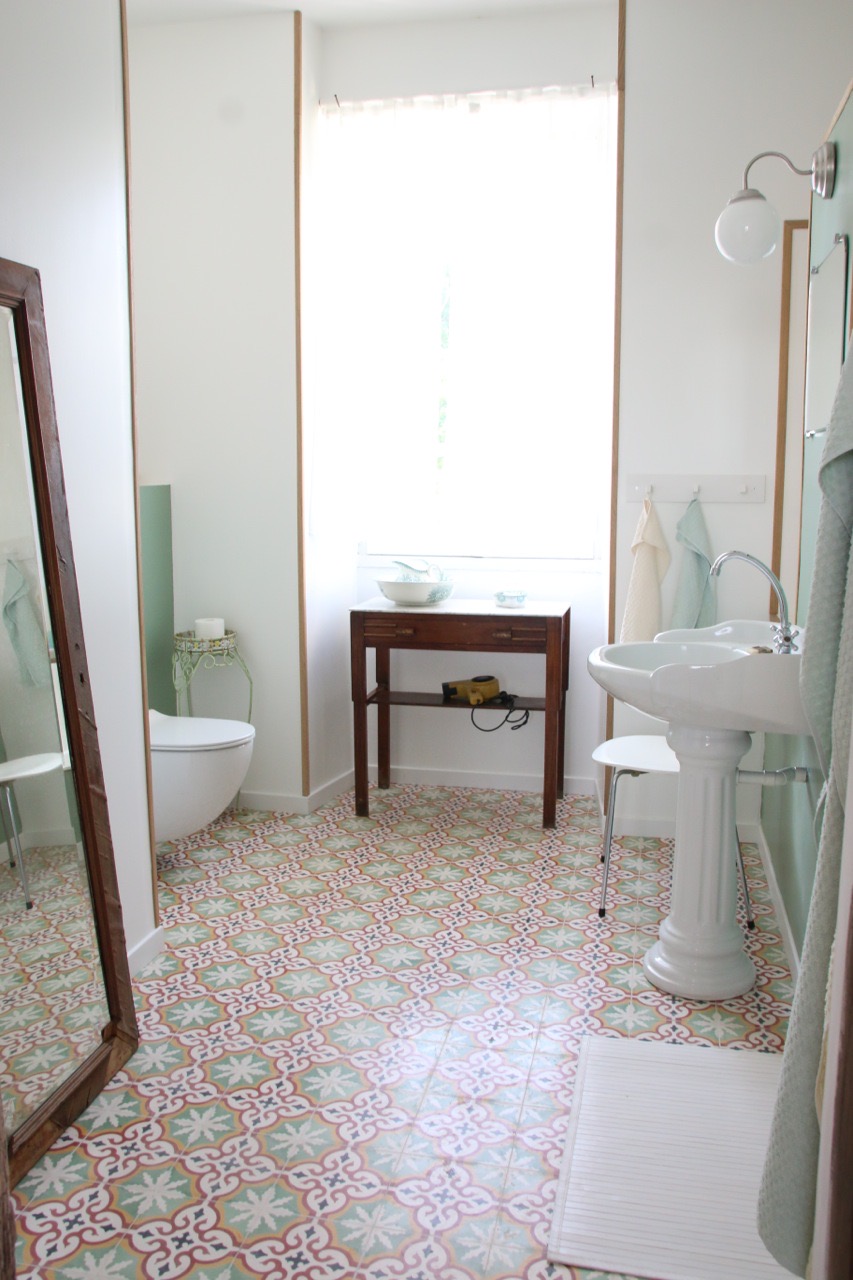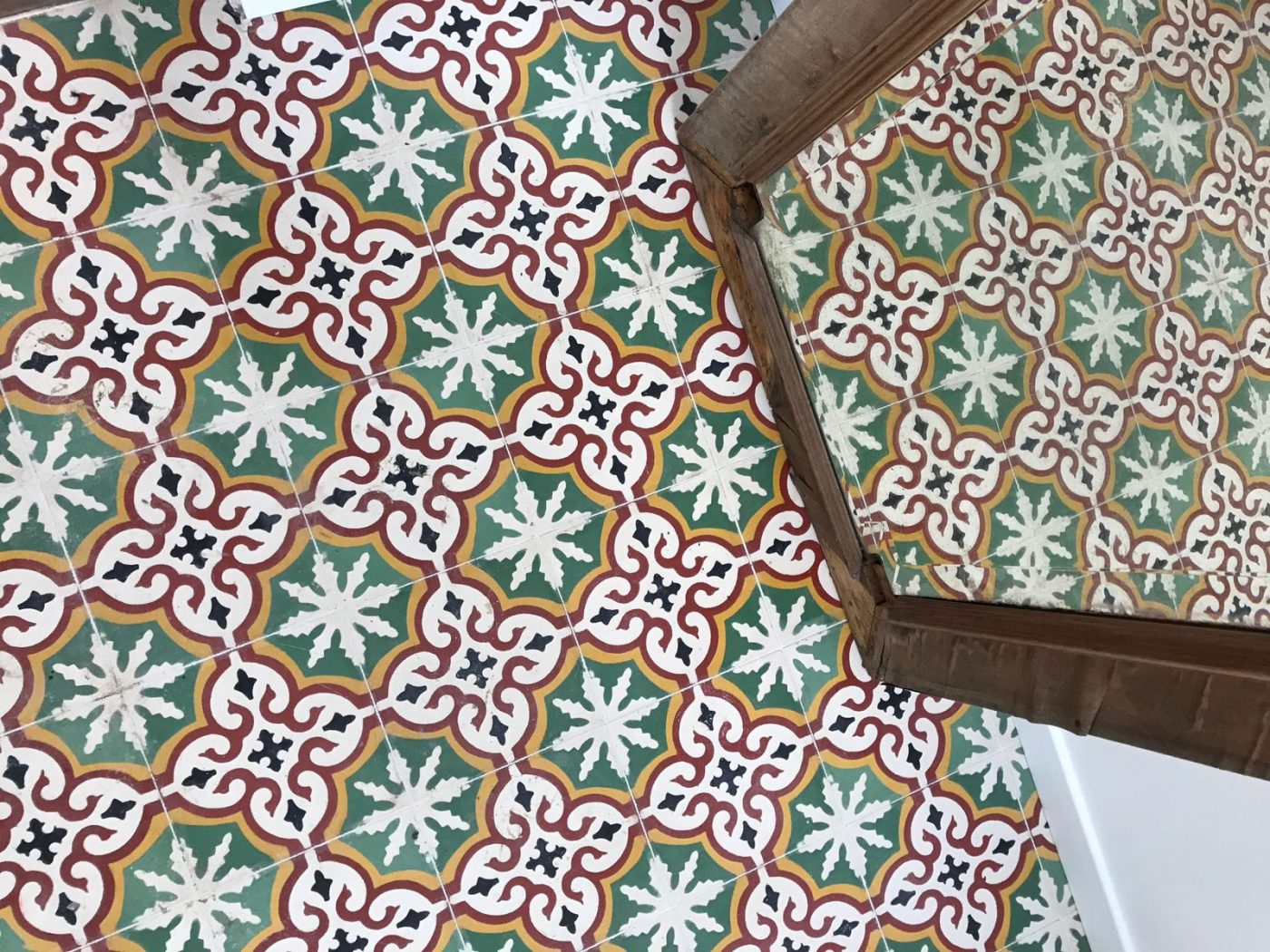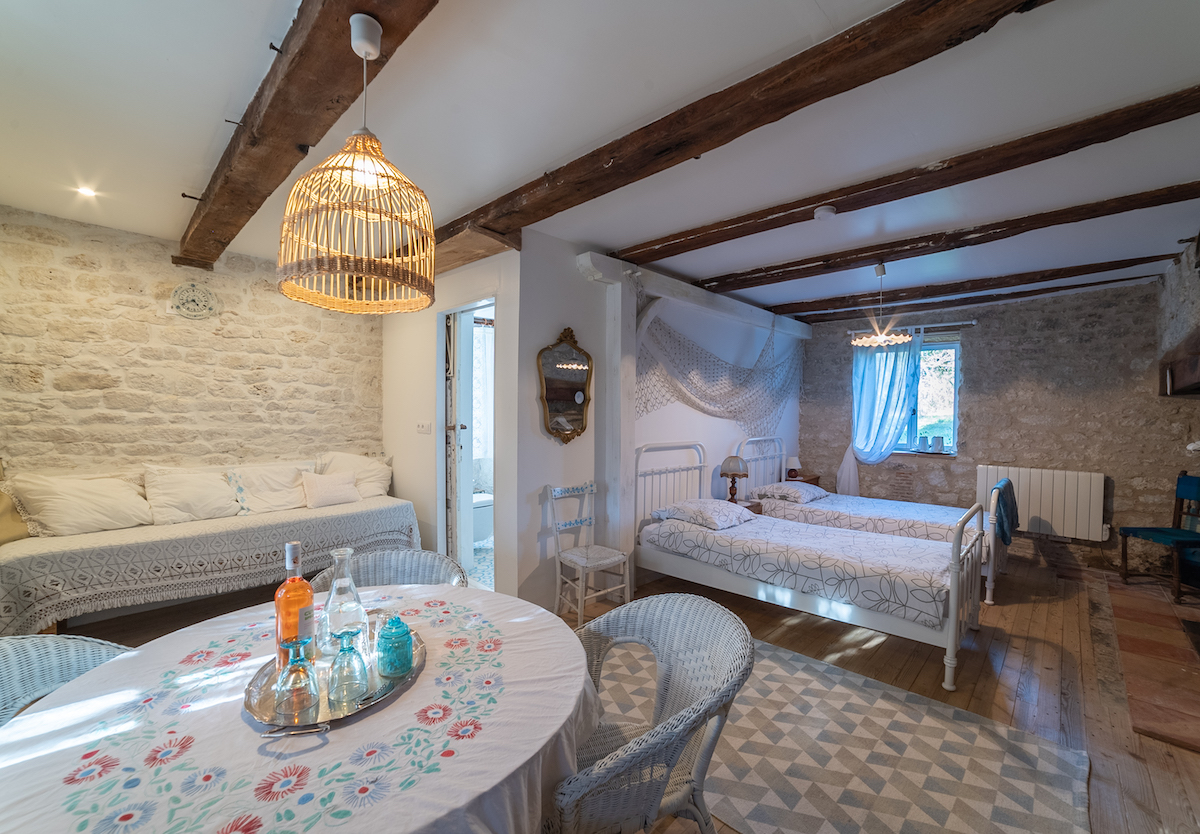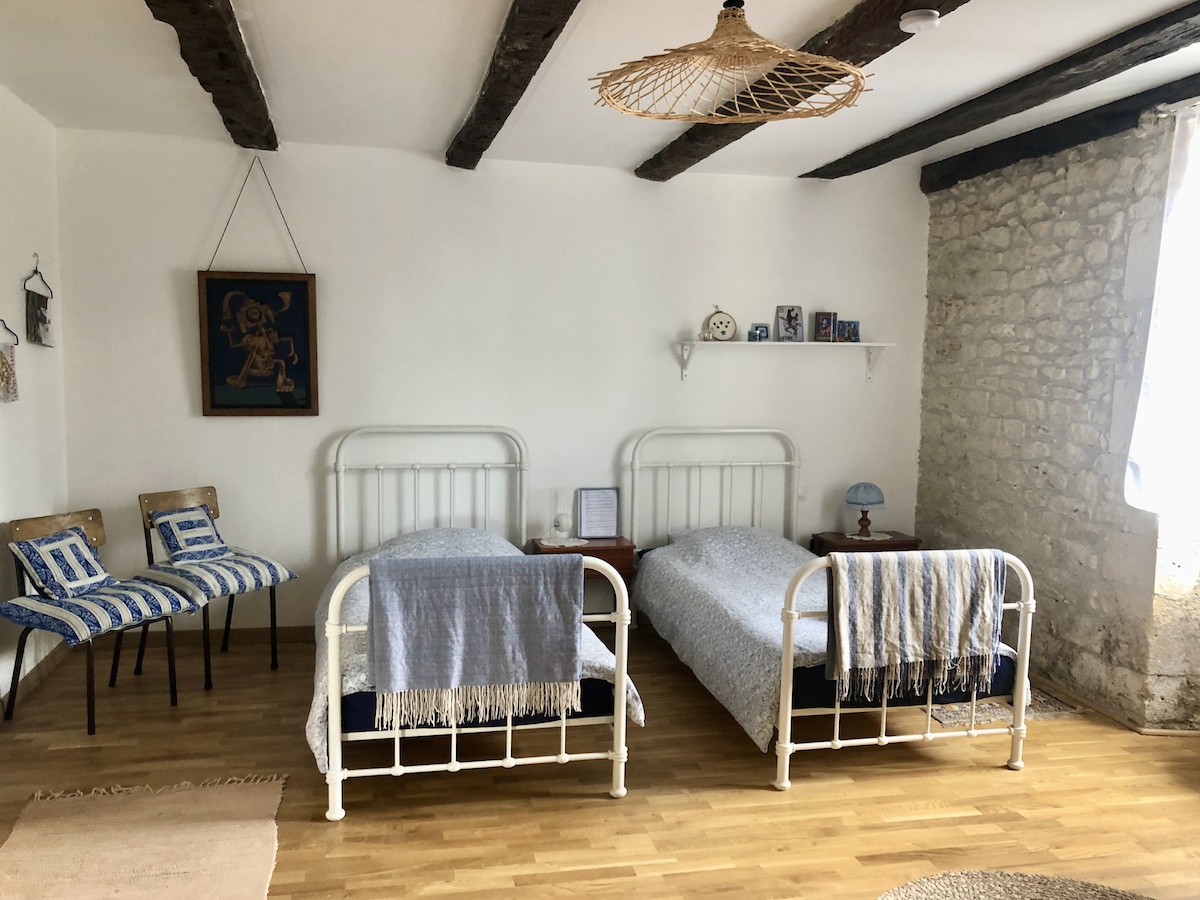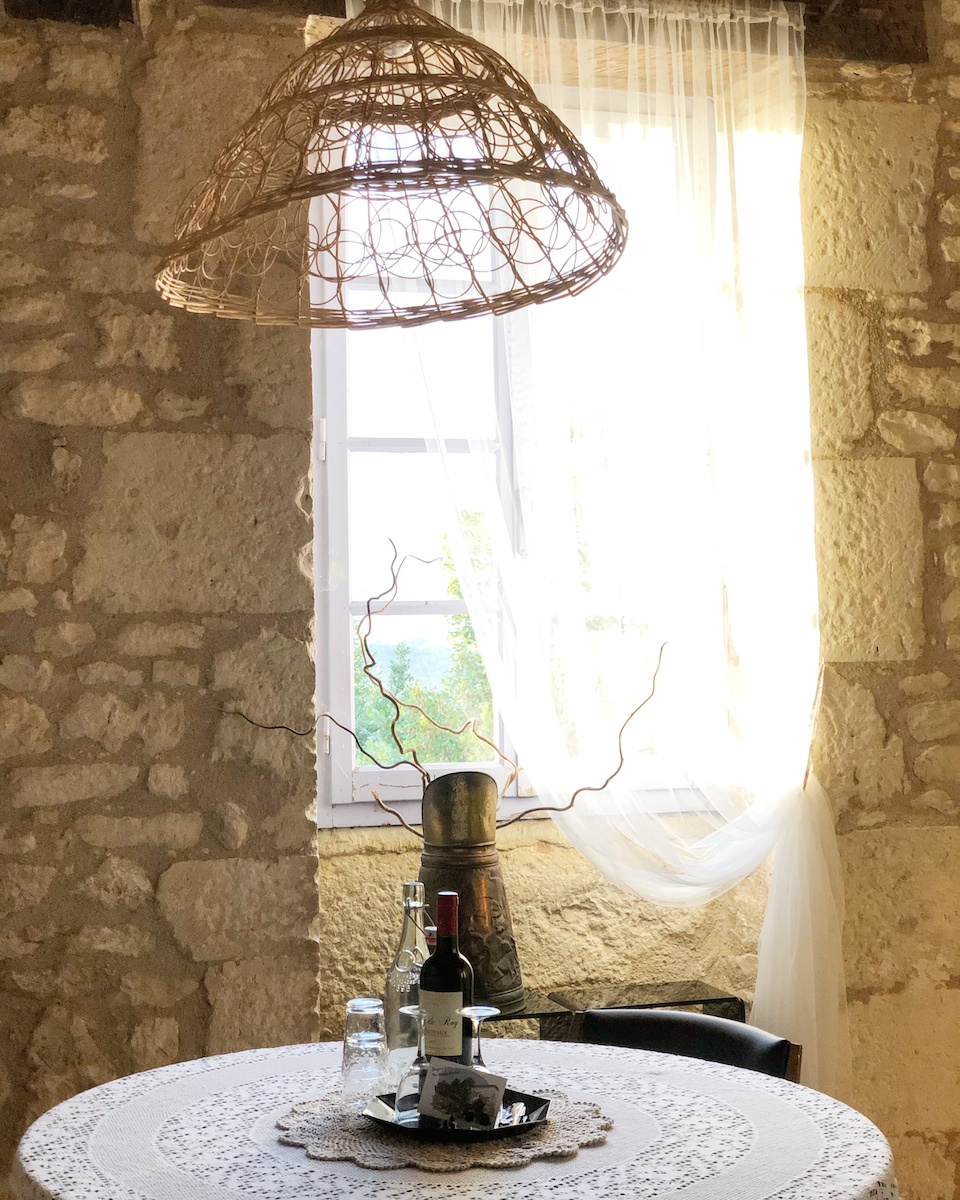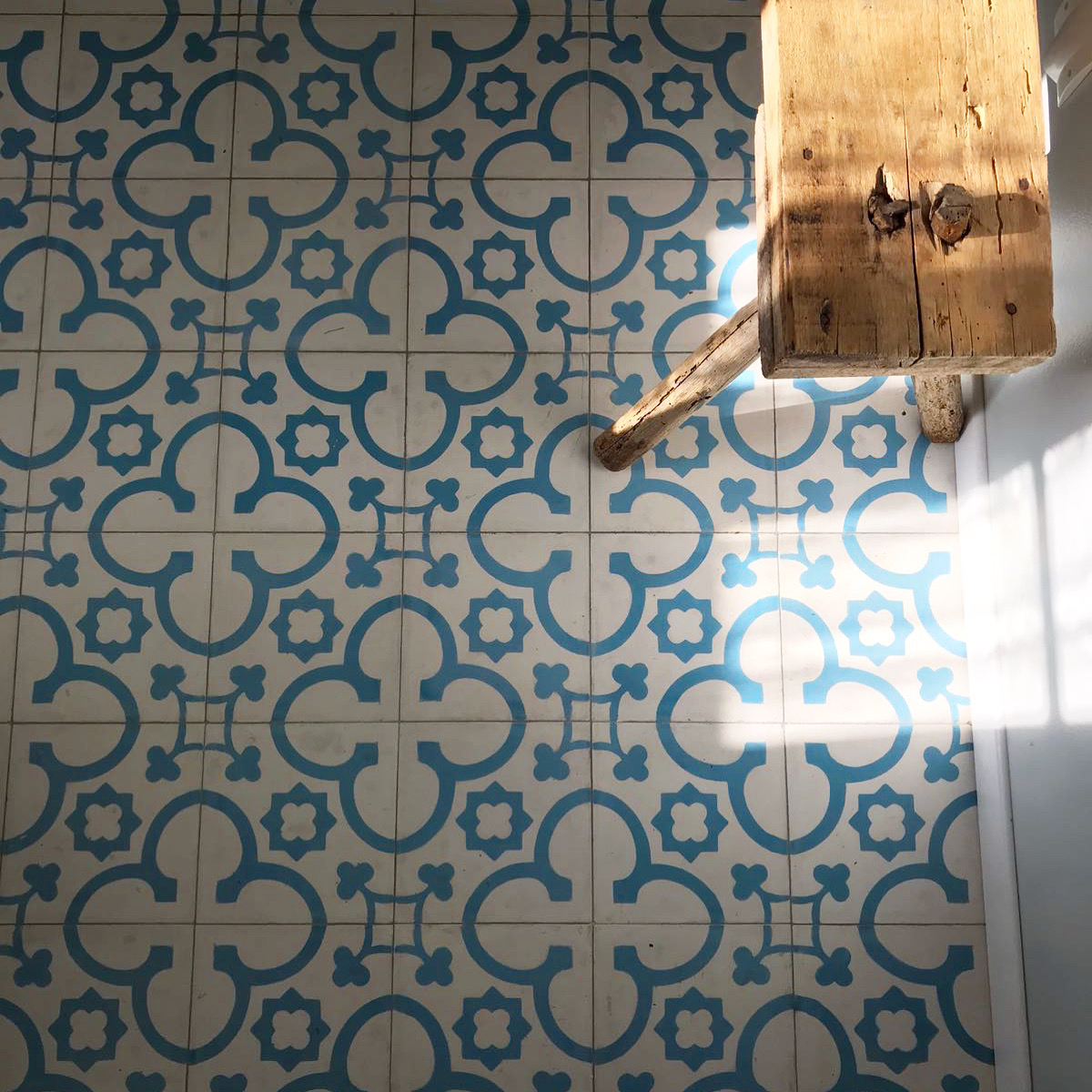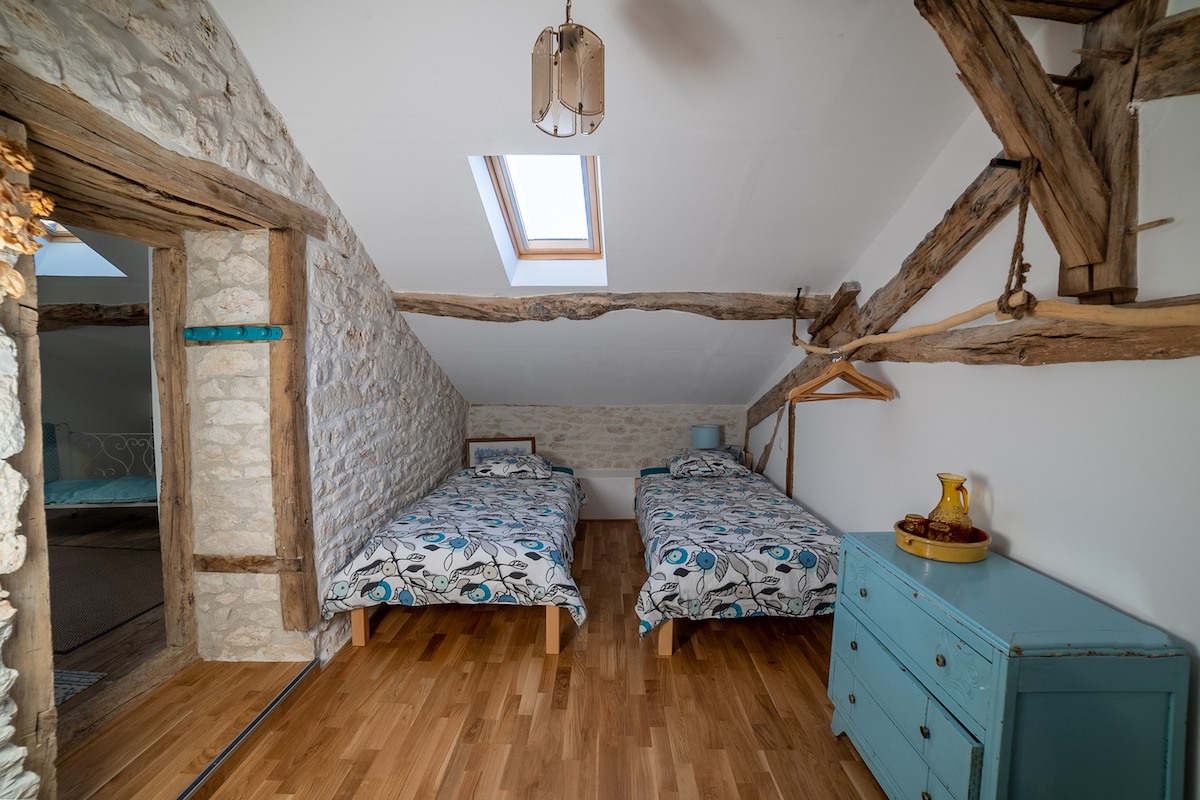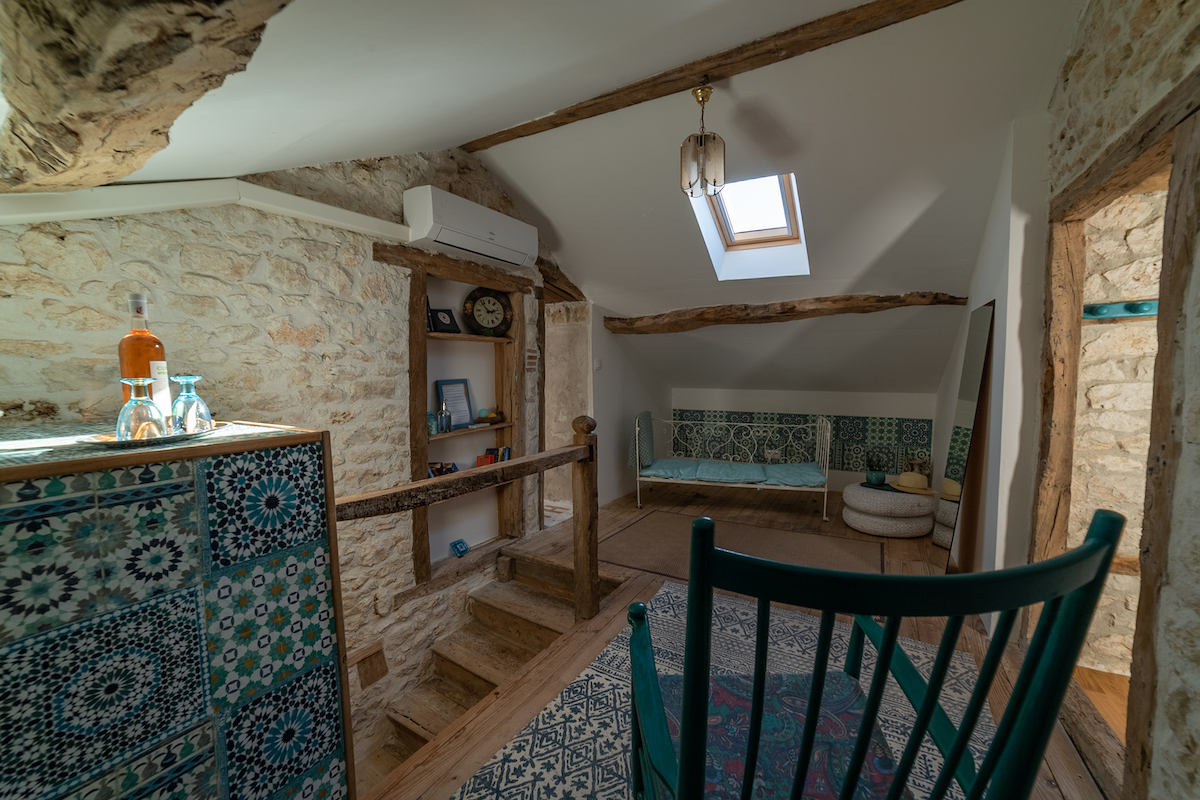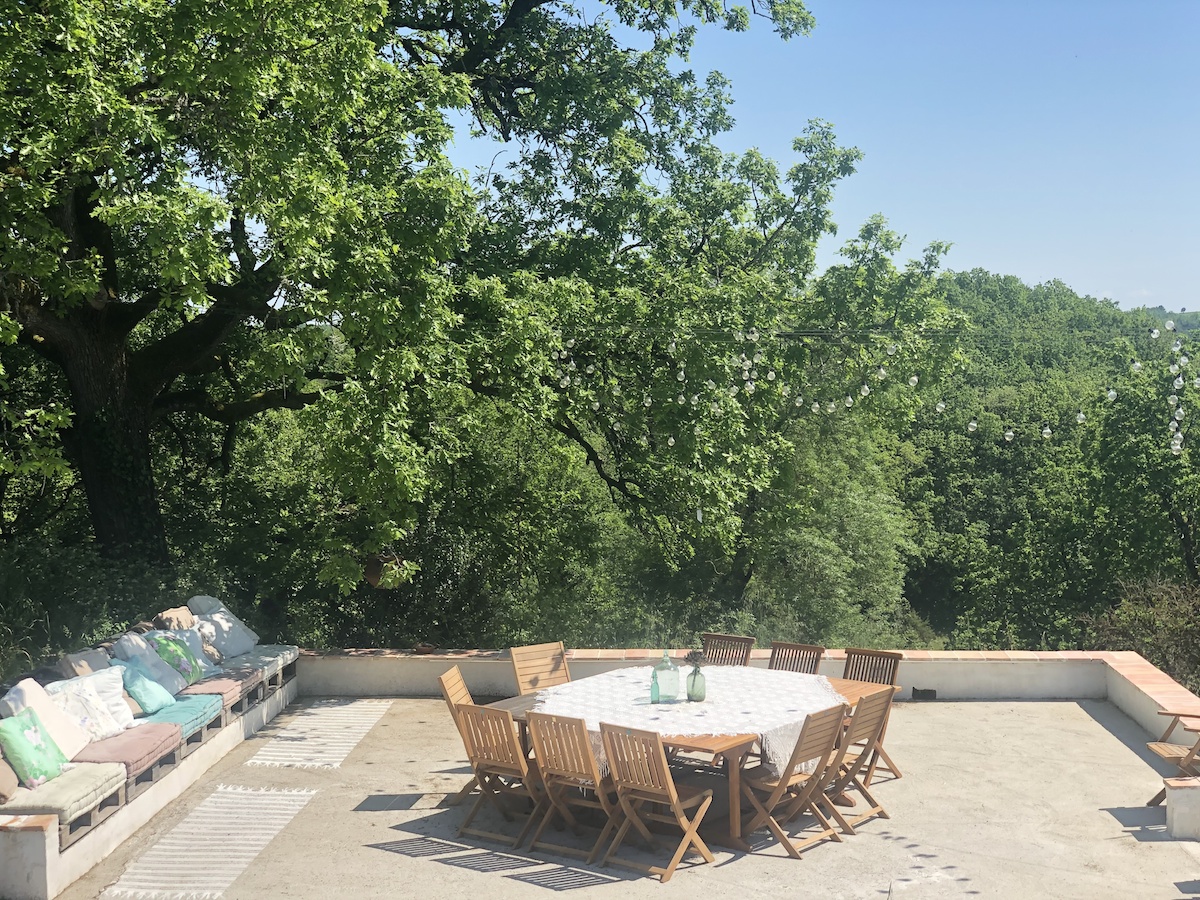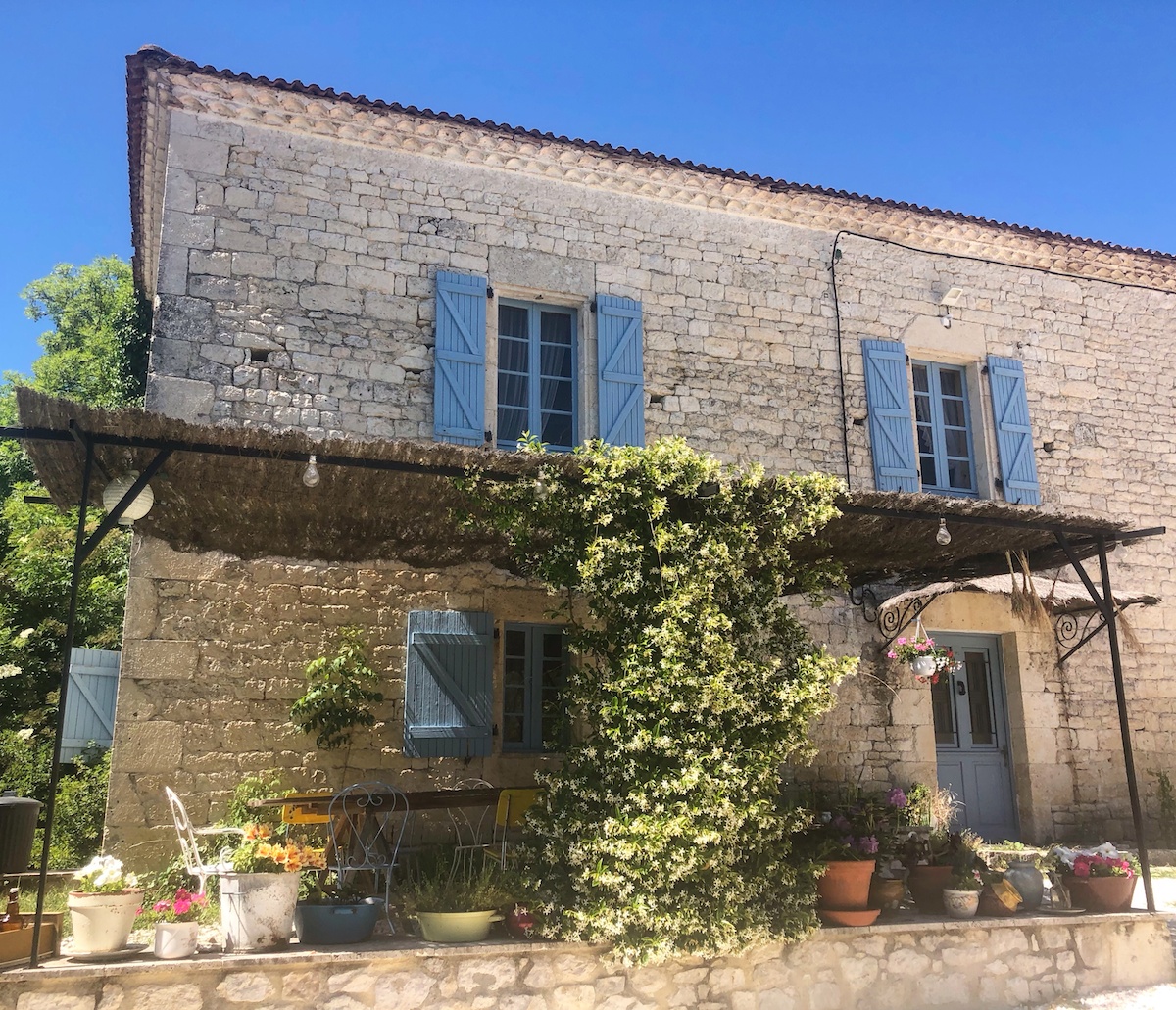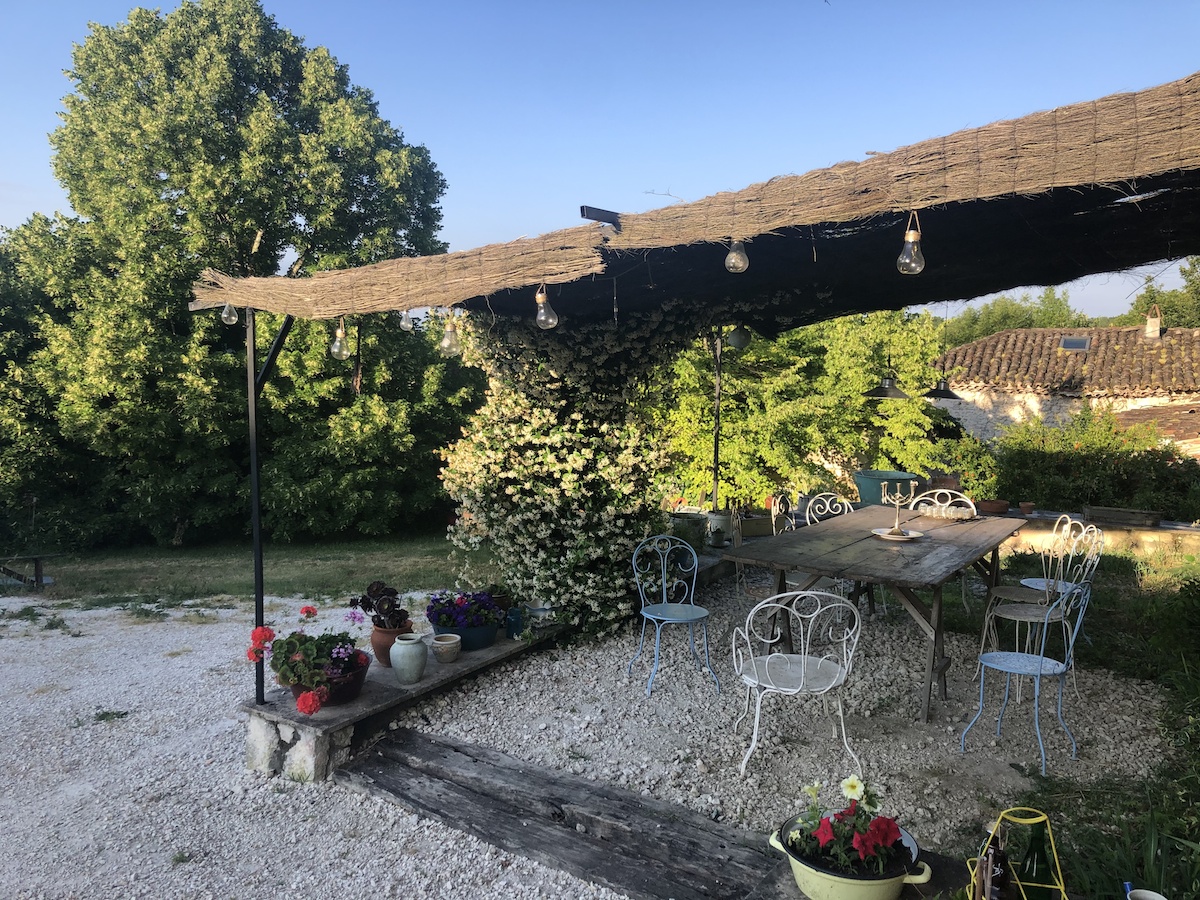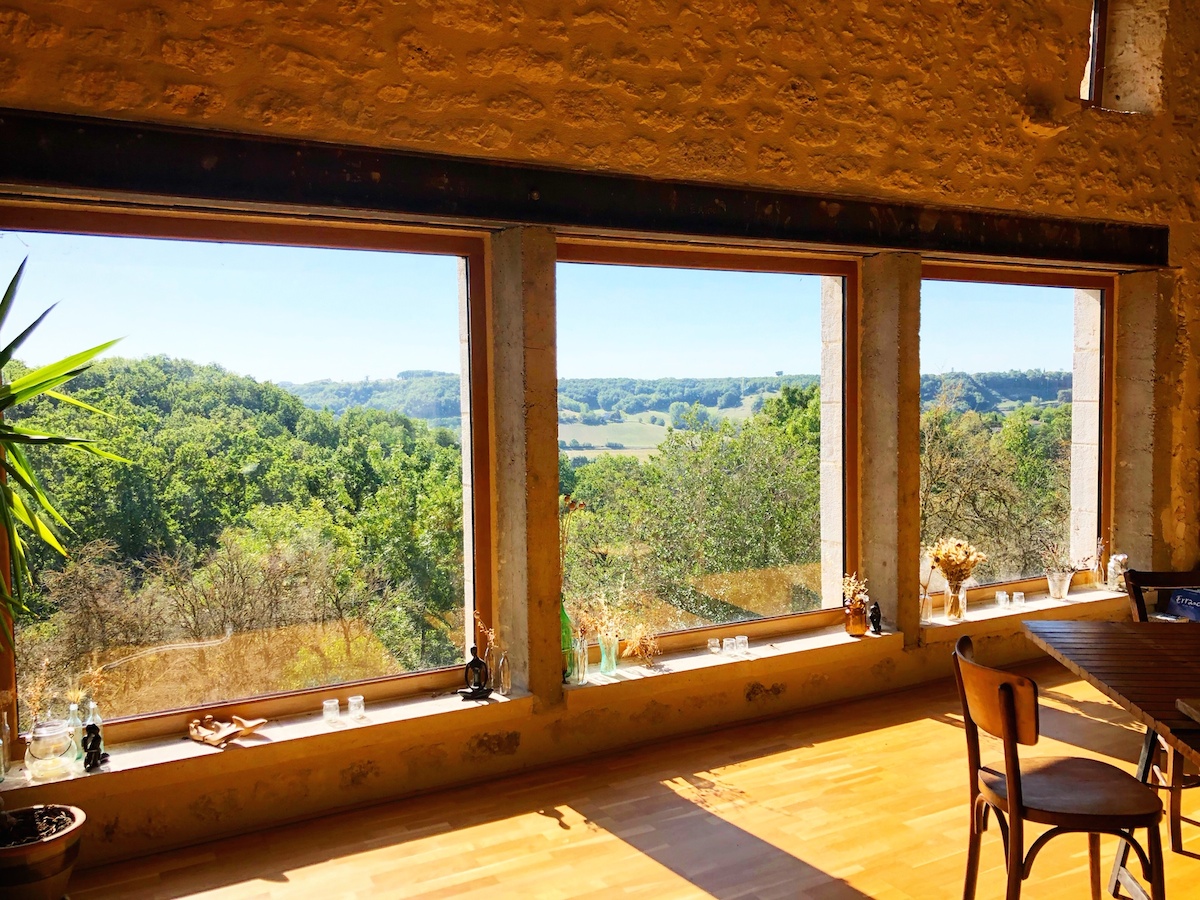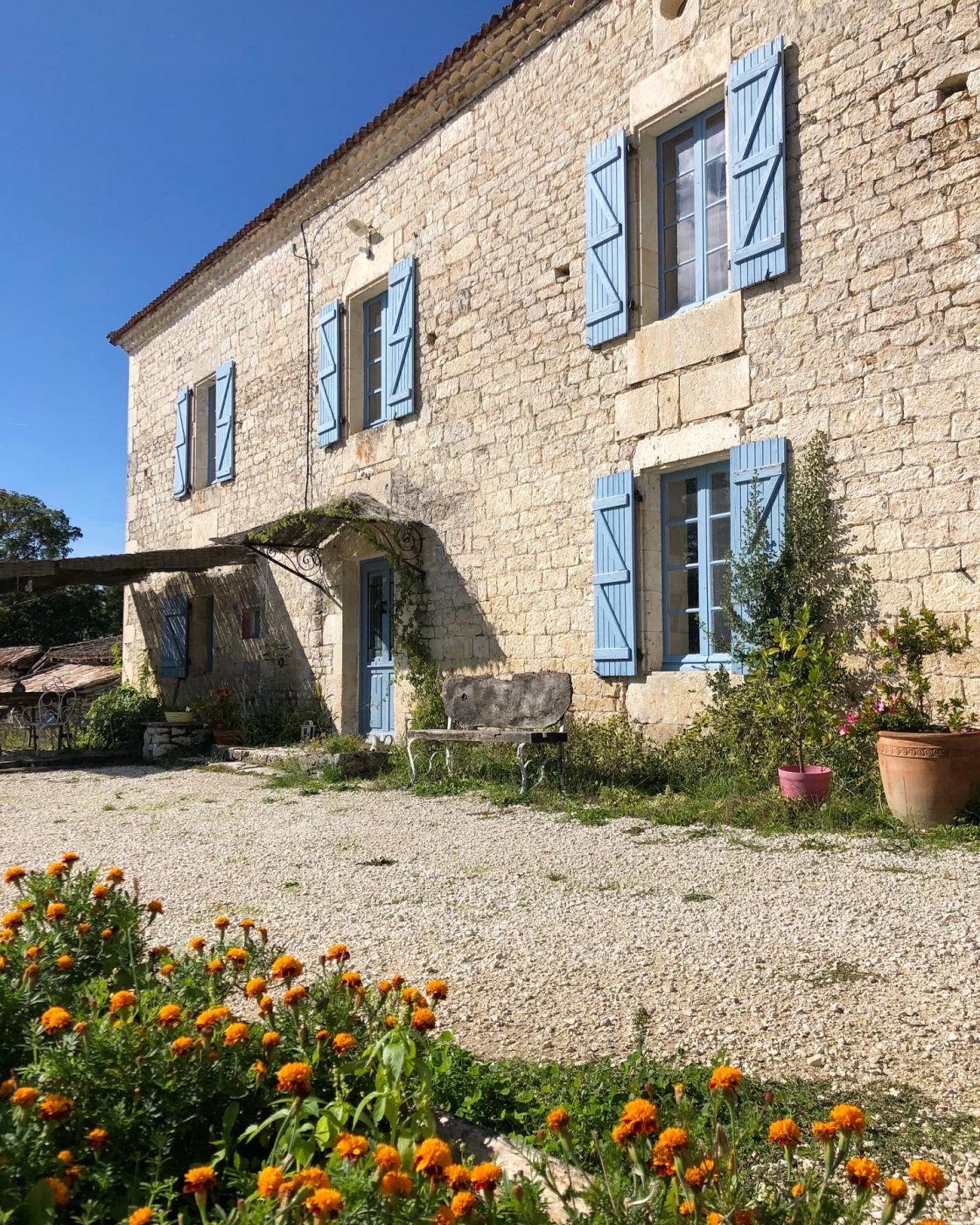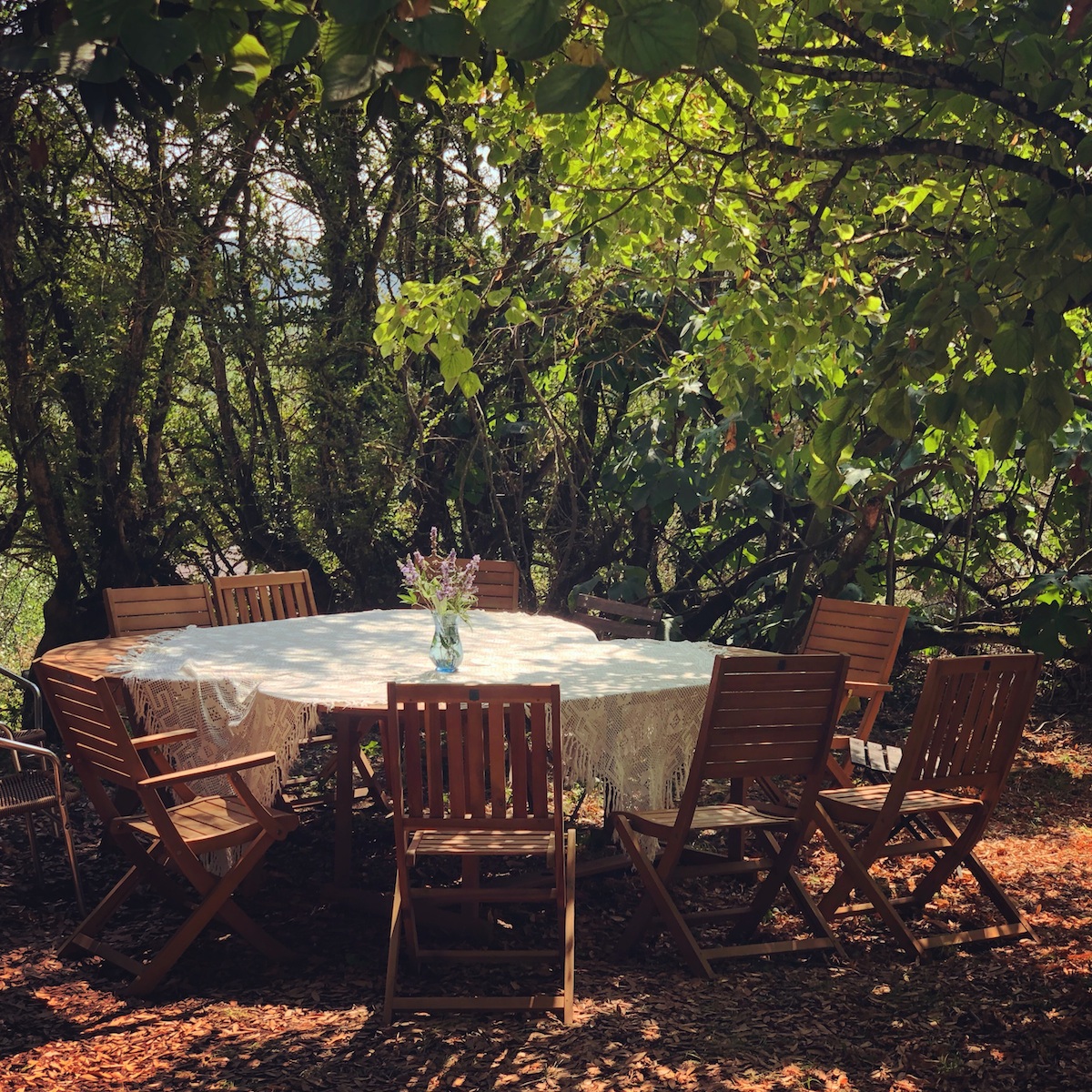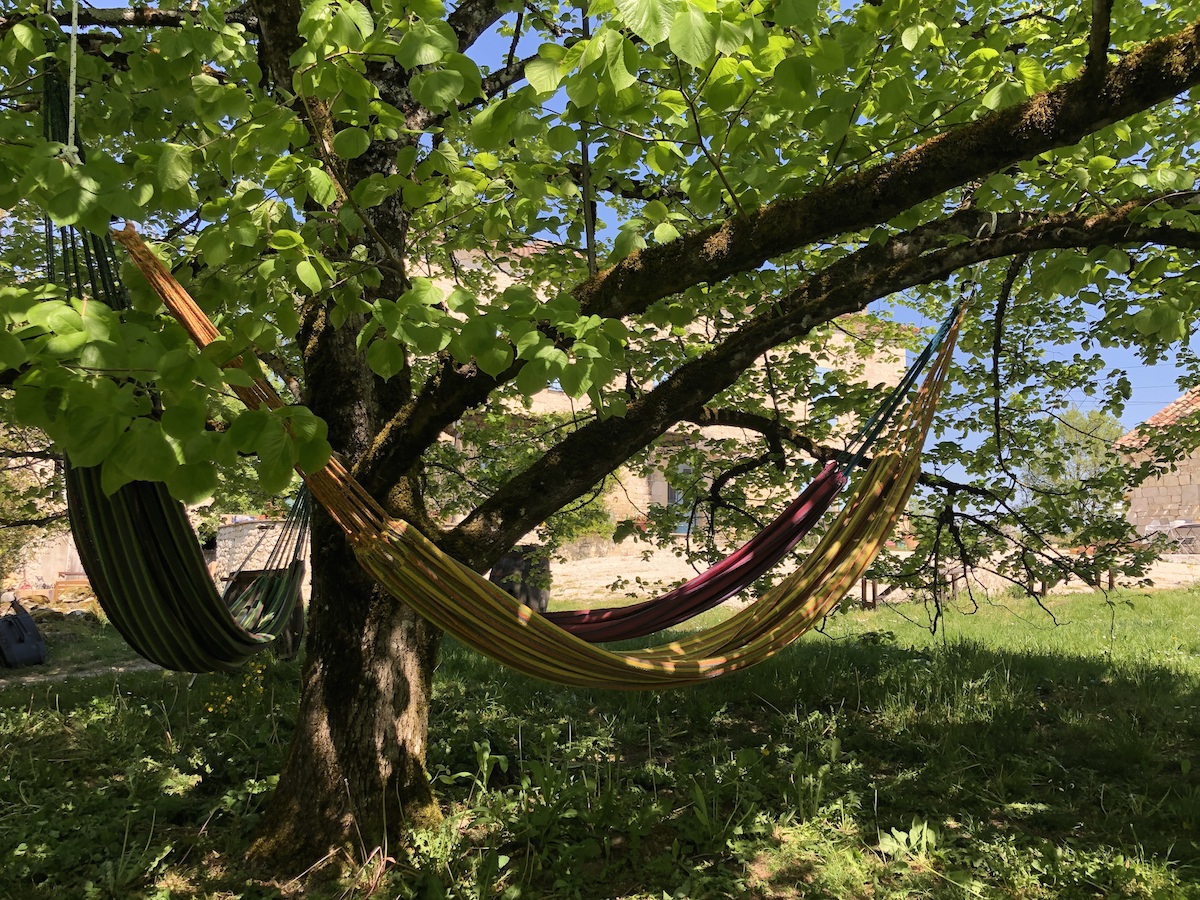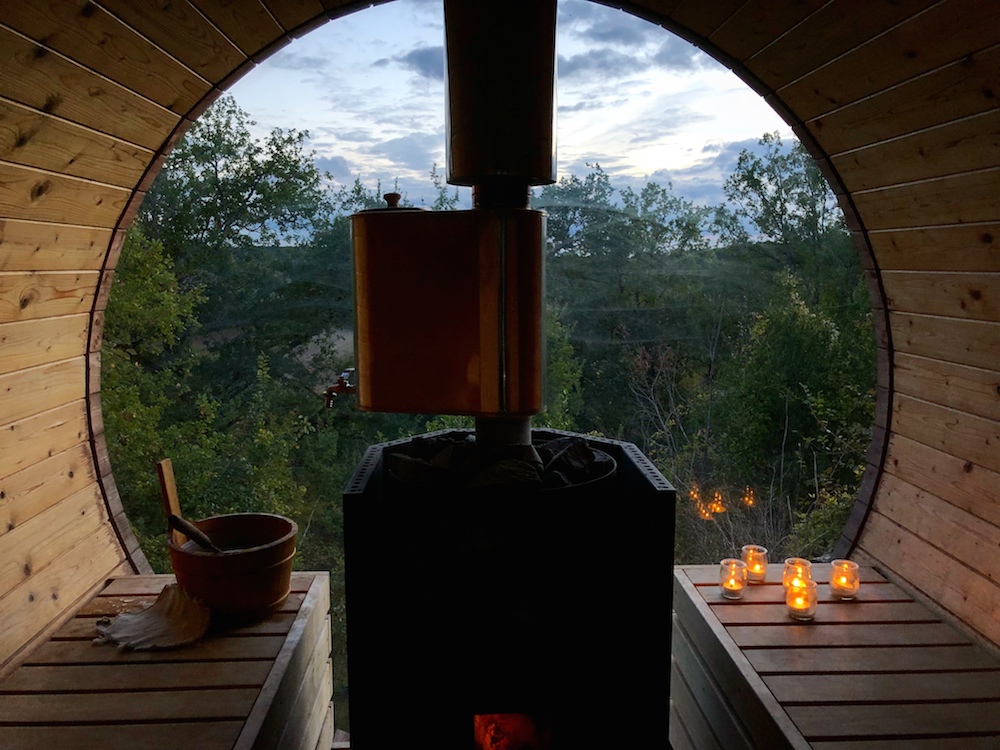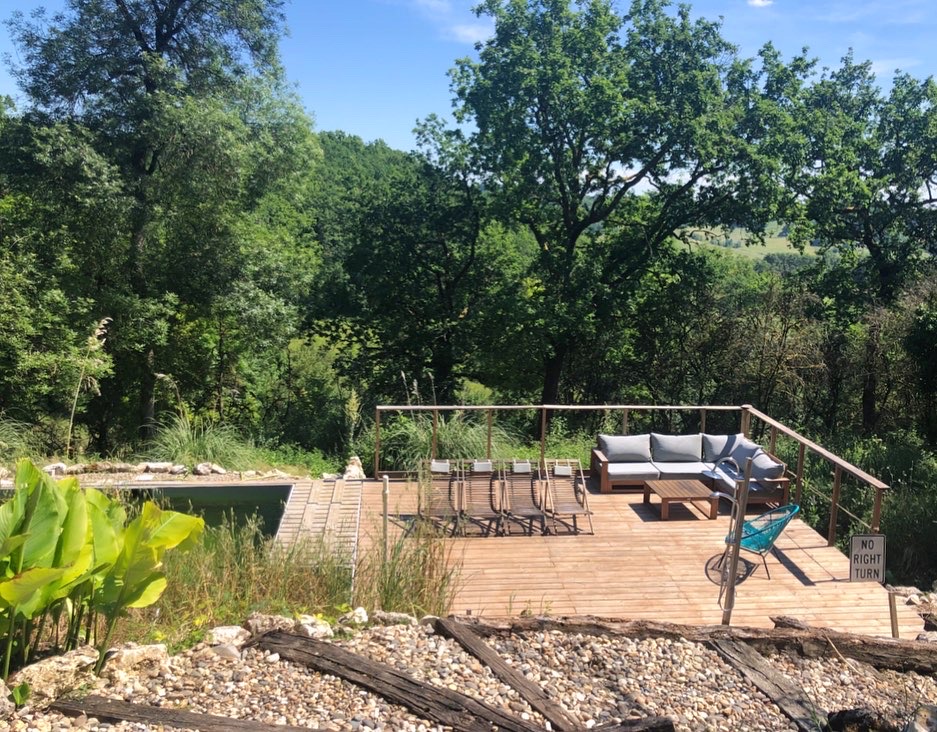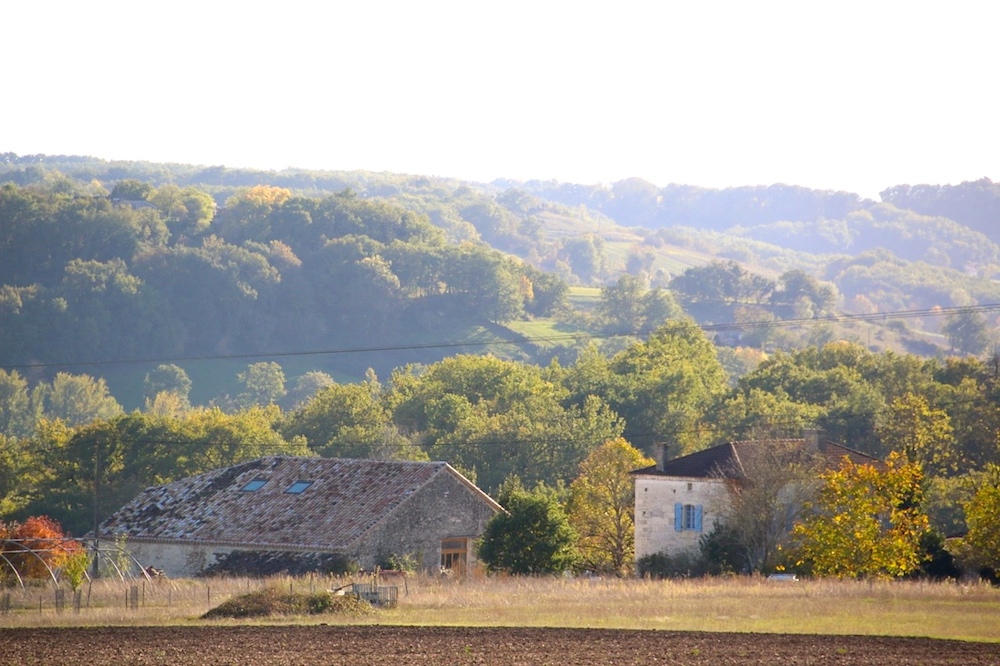 Your Home for the Stay
You will stay in the Guest House of The Happy Hamlet, which centuries ago was home for several families and now has been turned into a place for feeling good. The charming rooms (double, twin or triple) have each an ensuite bathroom with a window. The house has been renovated by preserving as much of the old as possible, yet keeping the comfort in mind. Many recycled treasures have been given new life allowing them to tell you their stories from the past.
Continue reading
The huge barn will be your lounge, salon and kitchen whenever you wish, and the vast property offers woods and prairies, fields and valleys for you to explore. With the practice, meals, discussions, other activities and visits you will surely have plenty to do, to explore and to experience. But you will certainly have your free time, too. Nothing beats the hammock under the trees for good relaxation!
At night, once in bed, you'll be guaranteed a good night's sleep because the only background noise will be the owl informing that everything is.. just fine.
See gallery for more photos of The Happy Hamlet property, the Guest House & rooms, the barn, the outdoors and more. Lovely feedback and reviews from our previous guests can be found on our testimonials page, on our Facebook, and also on Google Business and TripAdvisor .
Close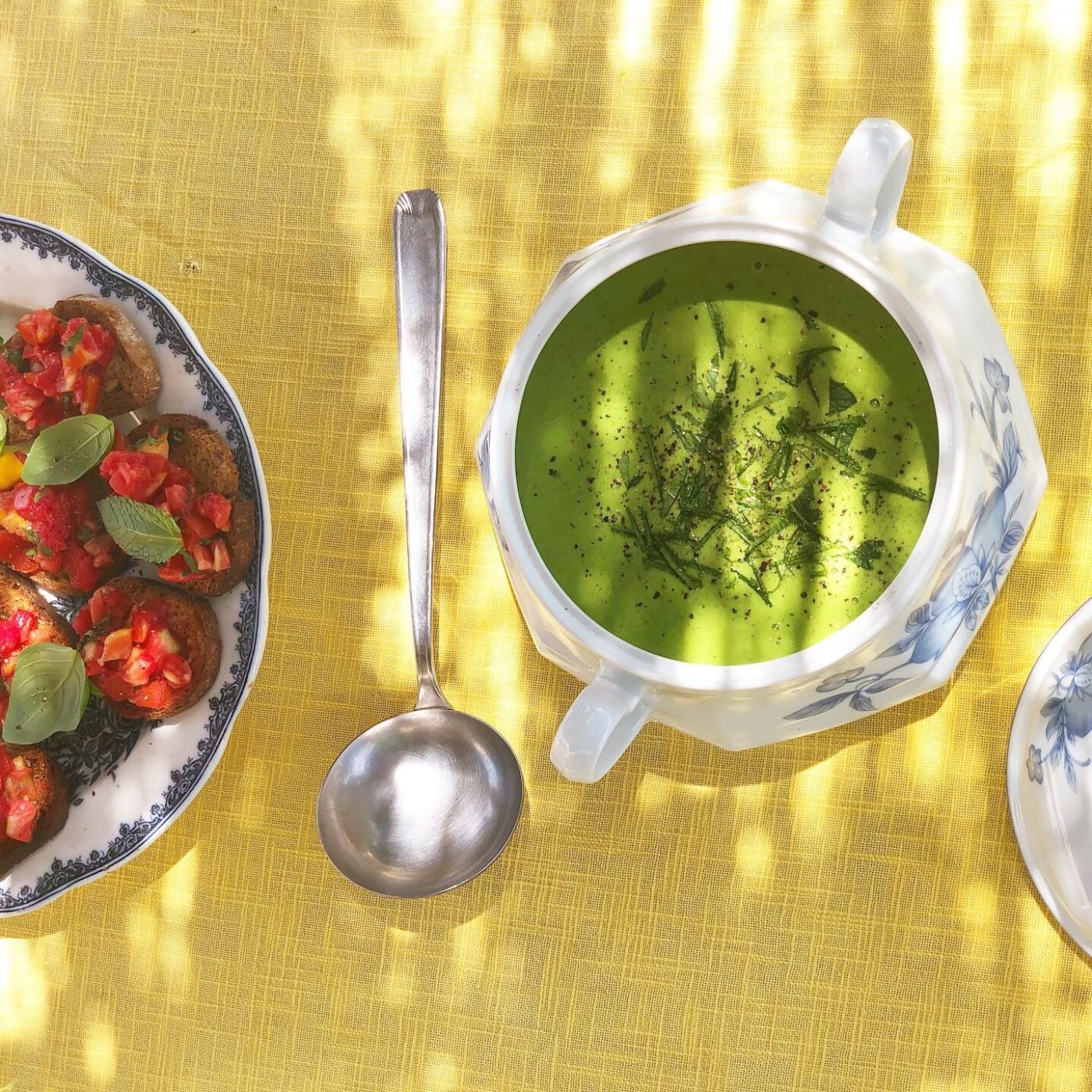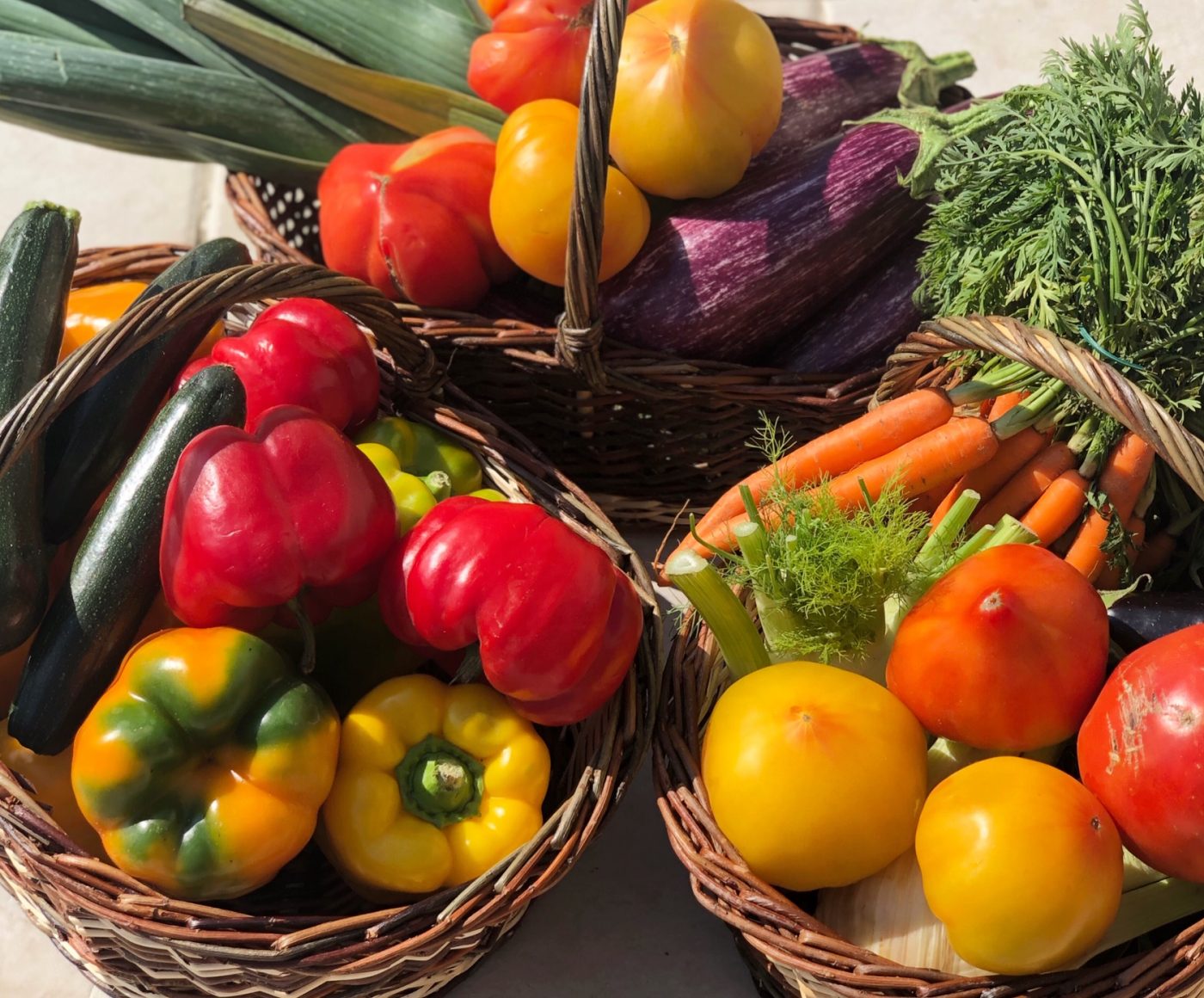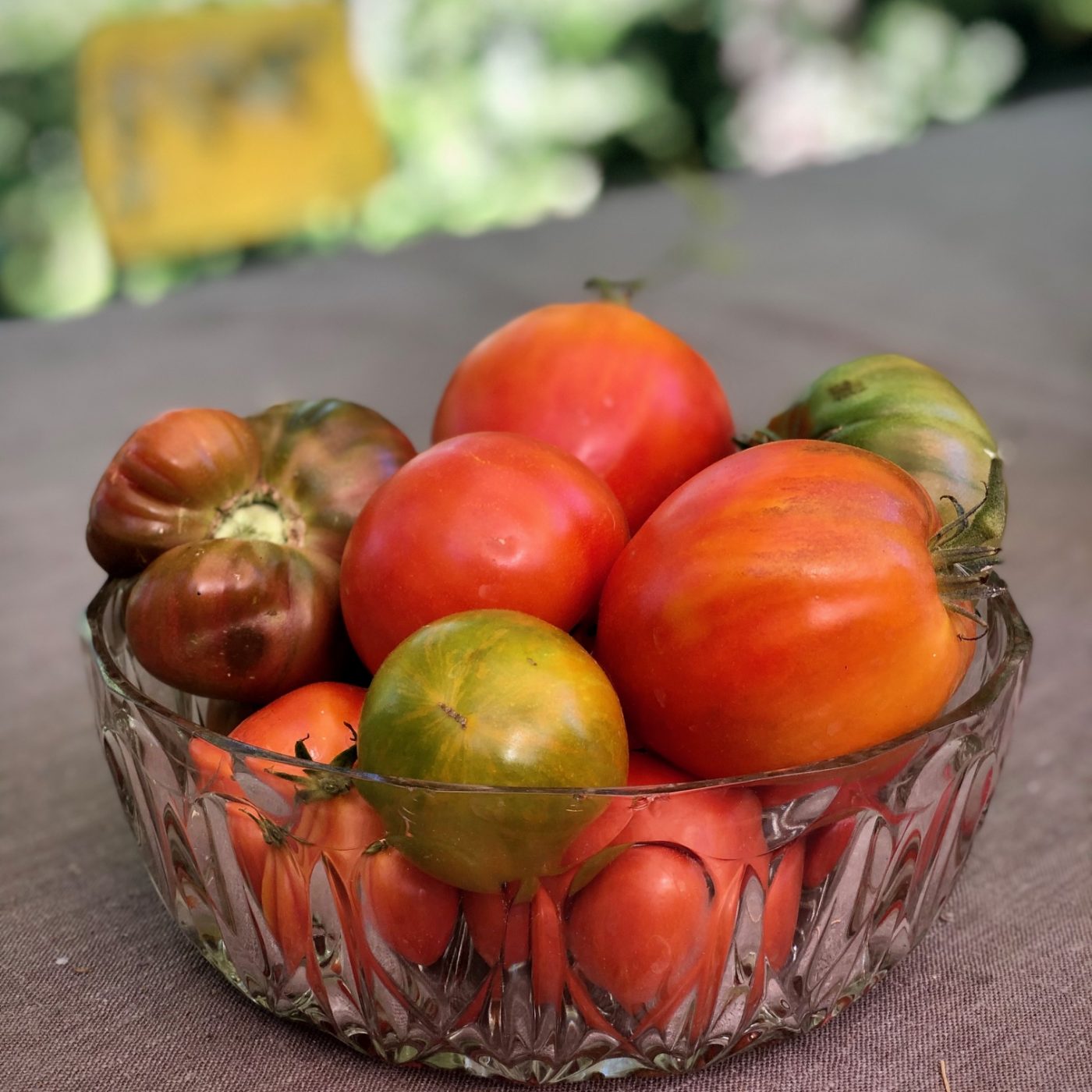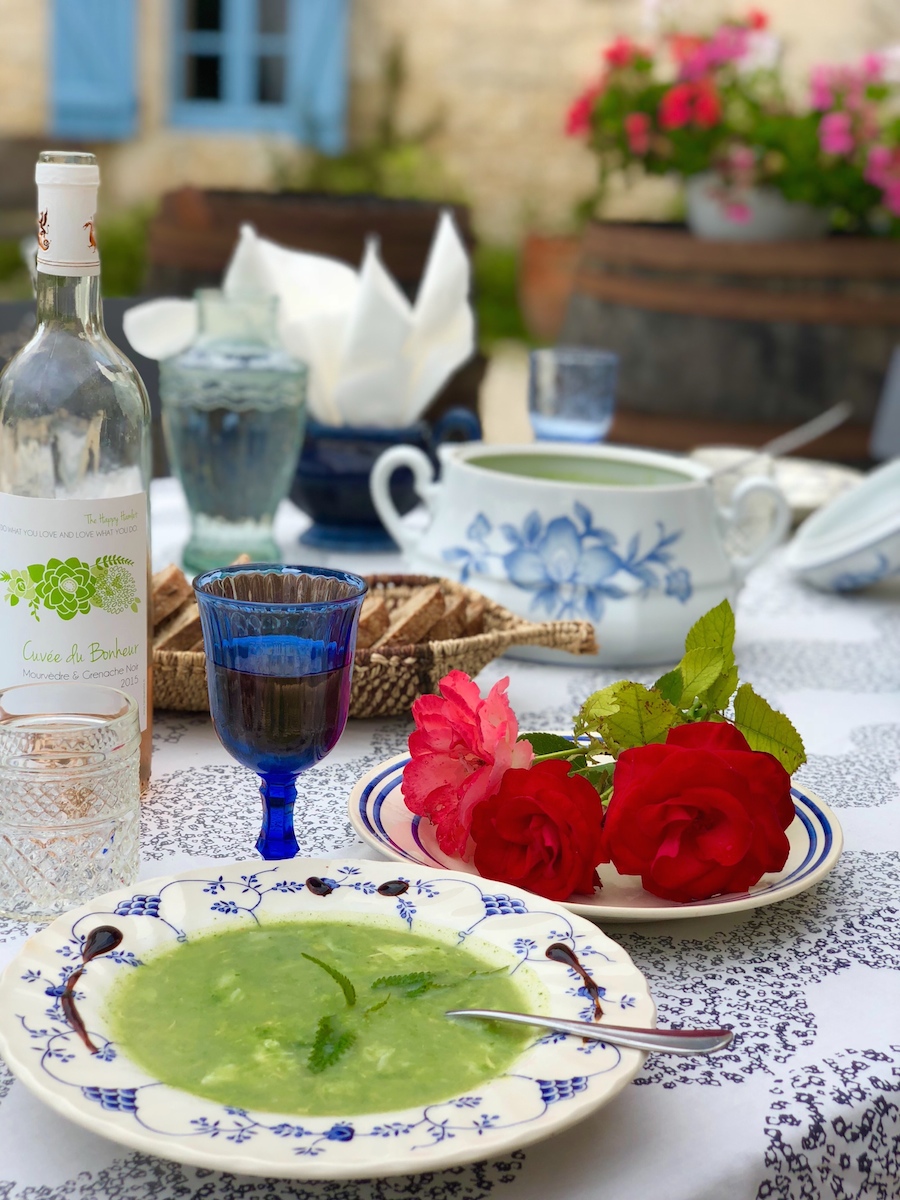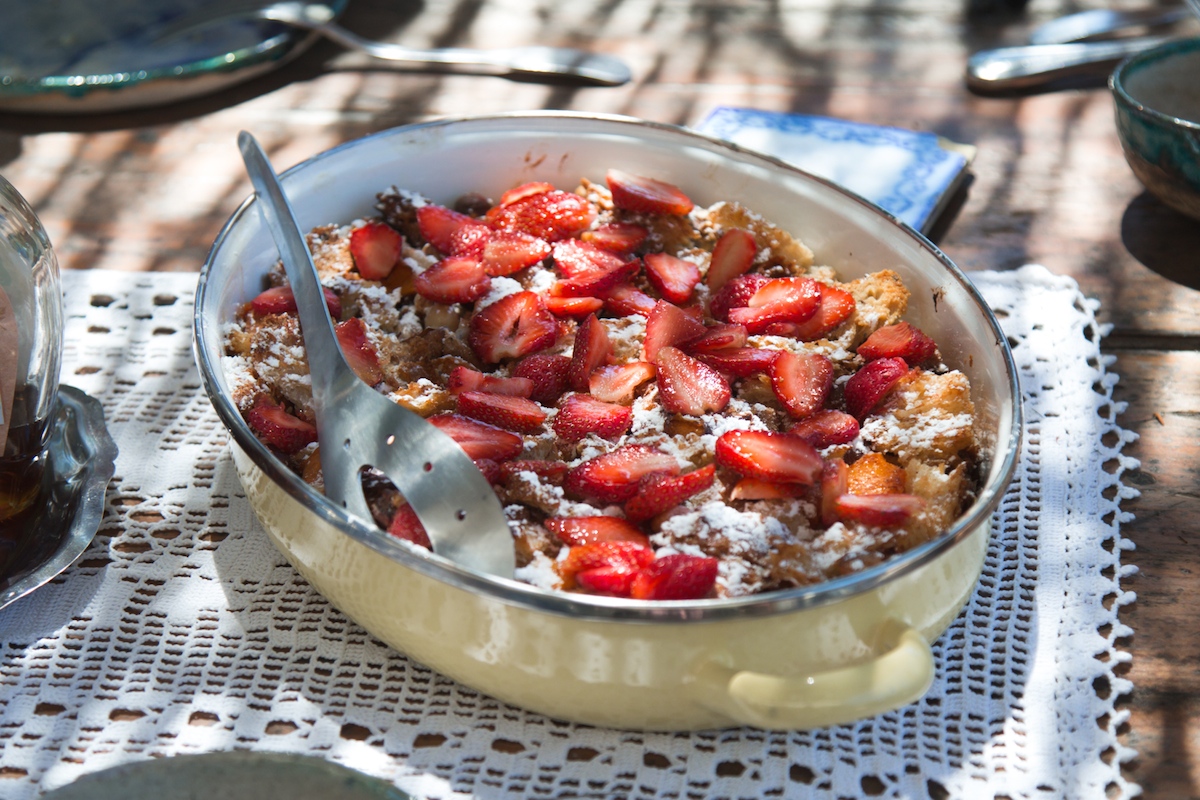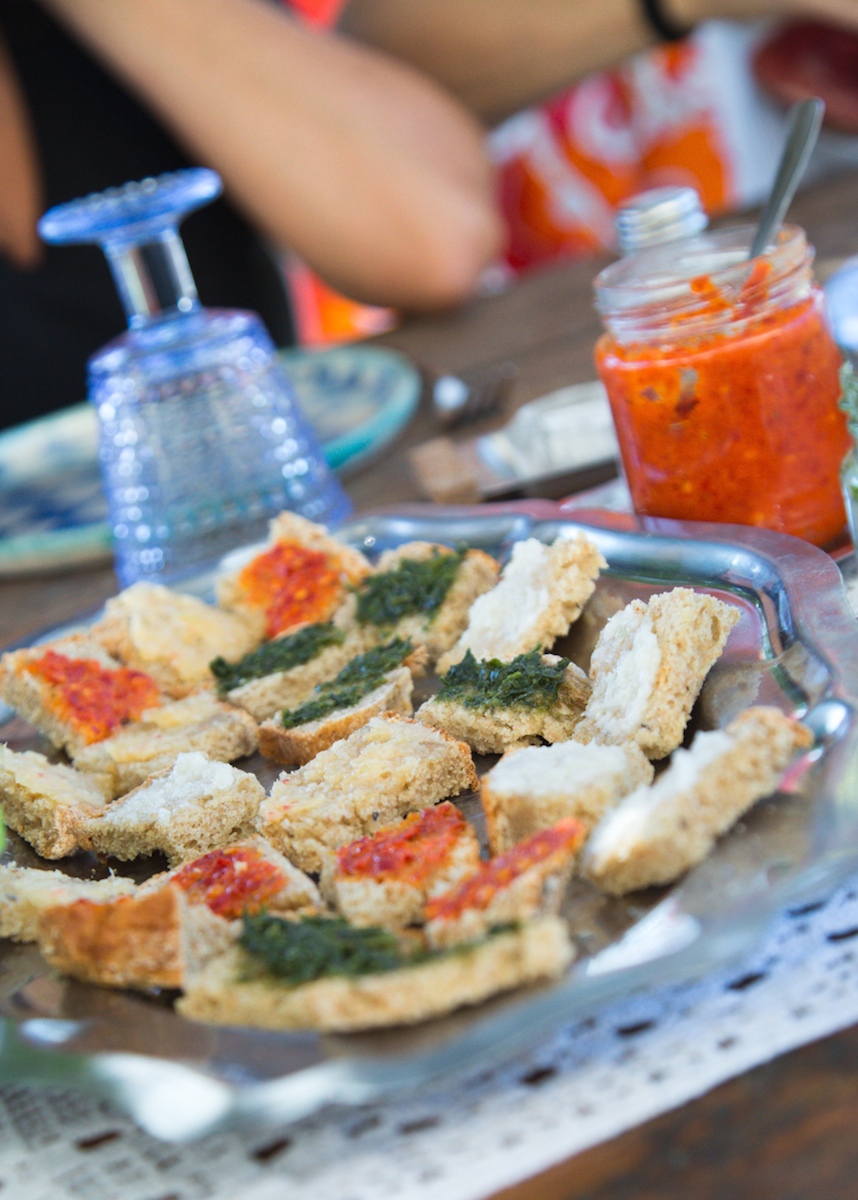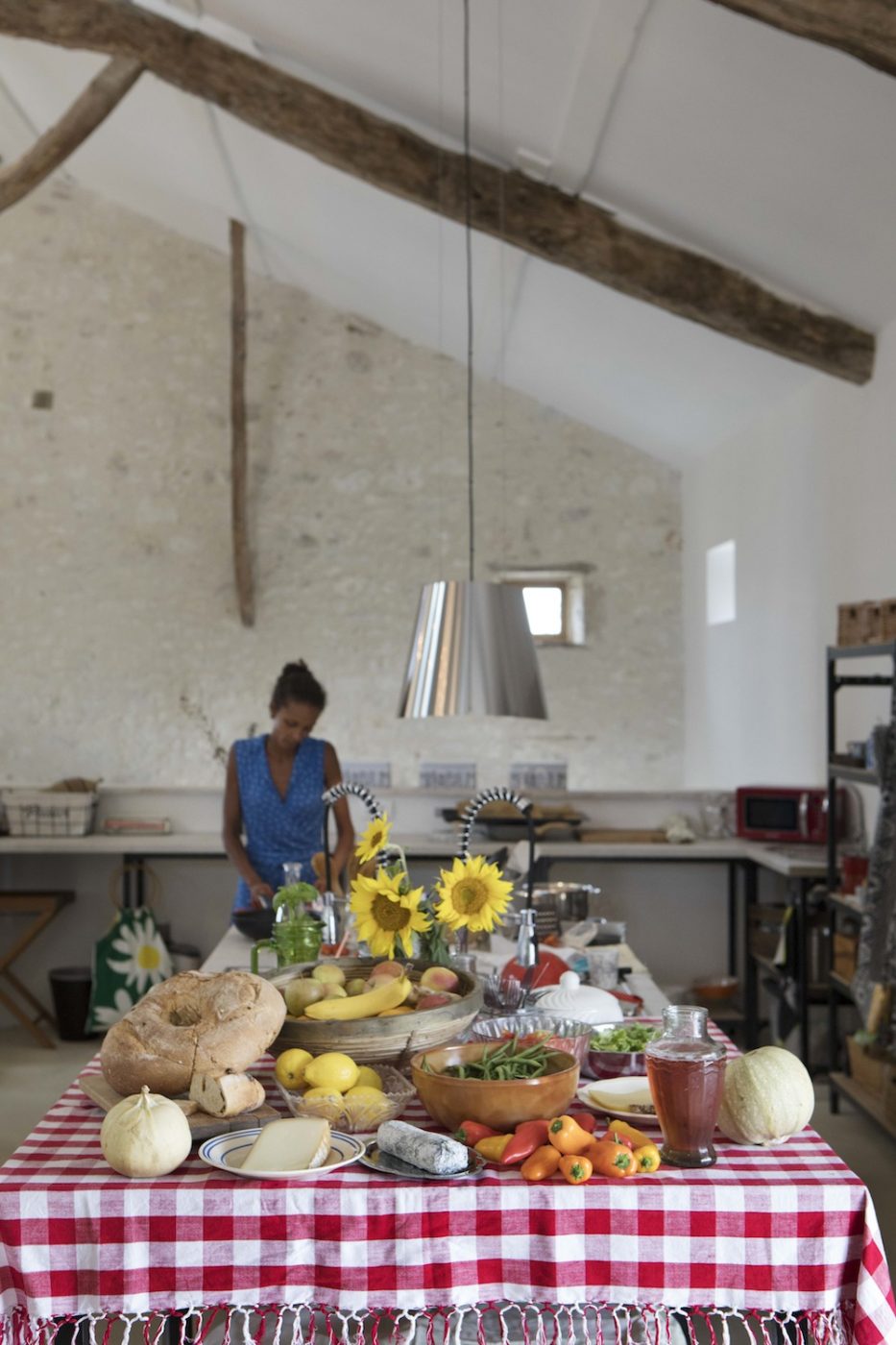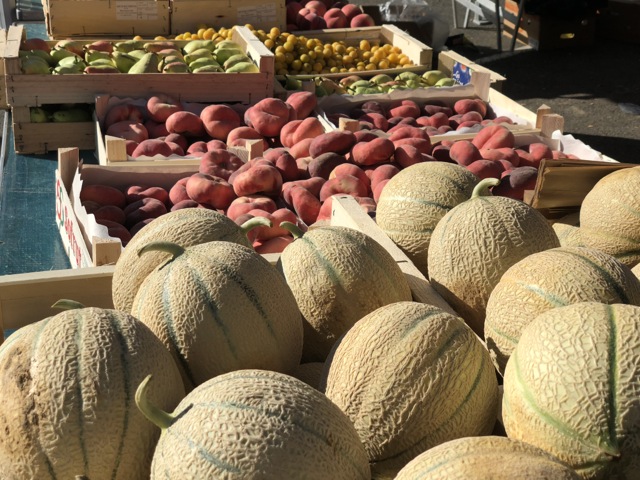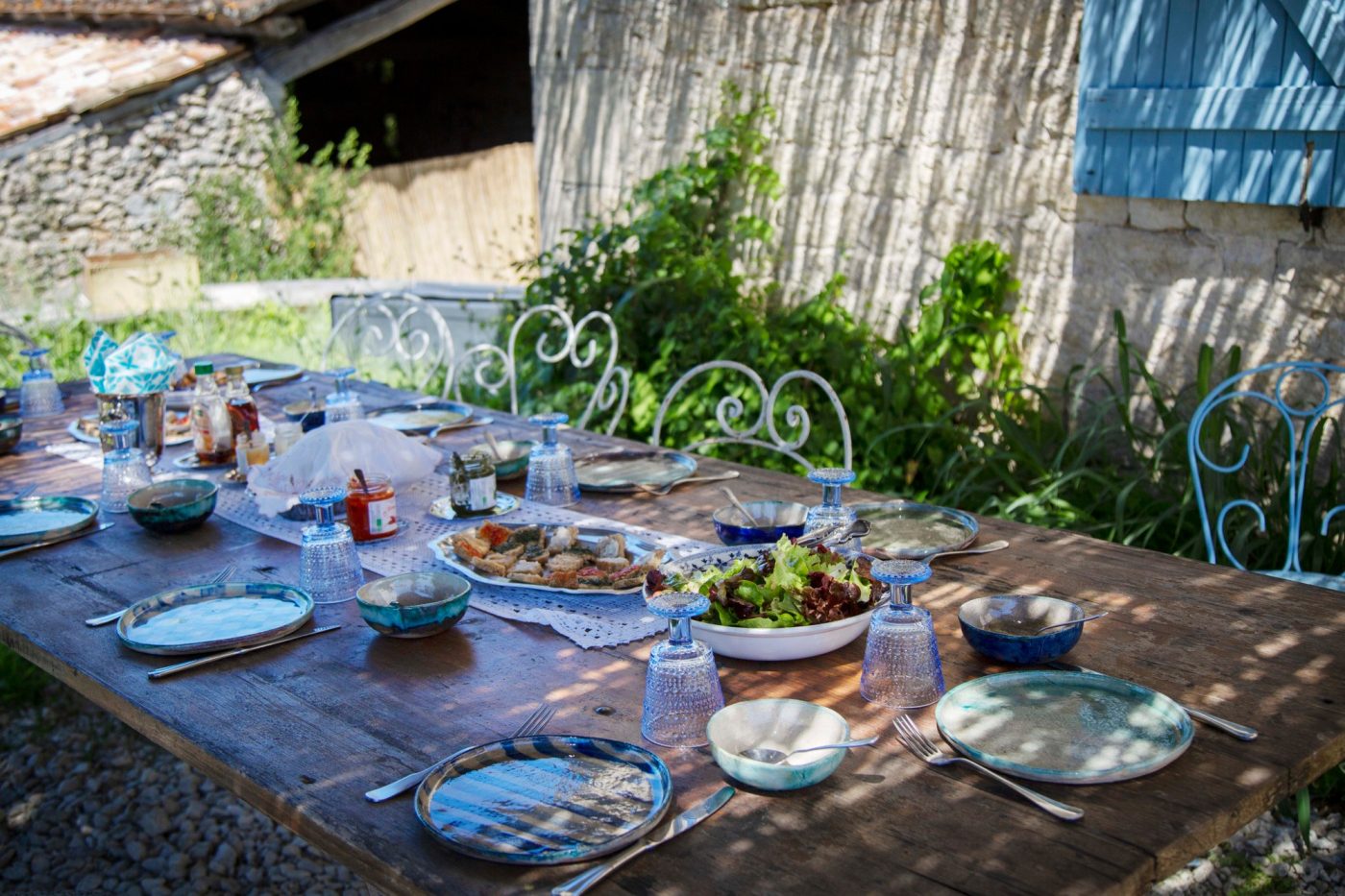 Healthy Local Food
Meals are prepared with own organic produce combined with the offering from the local farmers. You can join the "Hamleters" and visit one of the daily markets to hand-pick all the fresh goodies for a pique-nique.
The region's wine selection is impressive, and you will be able to taste and find your favorites both during the dinners as well as the visits to the vineyards.
Morning coffee/tea & fruits, brunch, dinner, snacks and all drinks are included (wines with dinner). You're really meant to feel "at home", which means that you're welcome to enjoy anything from the garden or kitchen whenever you feel like it.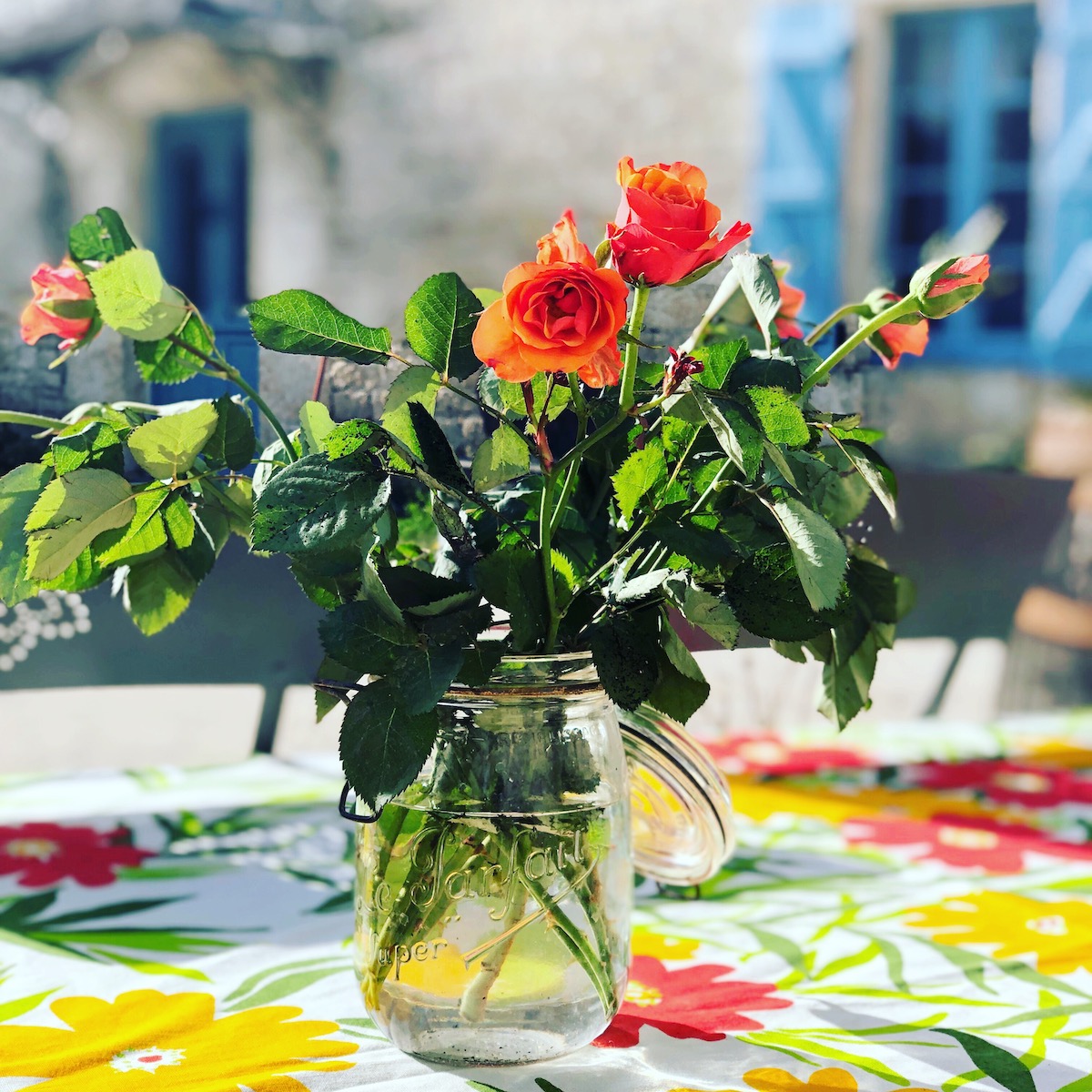 Price & Details
All-inclusive retreat cost: 1650 EUR (incl. VAT)
Important note: This stay will be a "holiday" for your wallet, too – you won't spend a penny while with us and there will be no surprise credit card bills to welcome you back home 🙂
Included in the price:
Daily meditation, pranayama, vinyasa flow classes (mornings) and Yin & Restorative Yoga and Yoga Nidra classes (evenings)
New Moon Intention Setting + Sharing Circle
Accommodation (5 nights) in The Happy Hamlet guest house (twin/double or triple room, ensuite bathroom)
All meals (coffee, tea and fruit in the morning, brunch after morning practice, and dinner with wine in the evening)
Property with vast outdoors, natural pool, sauna, various sports/games equipment
Visits in the region and logistics accordingly
One bundled airport transfer from and to Toulouse-Blagnac Airport
Good mood, happy company, recharged body&mind&soul!
Please note that airfares and insurance are not included in the price. A valid travel insurance is required.
---
Inquiries & Reservations
---
Inquiries on the classes: mikaela@mikaelasol.com
Details on the retreat & to reserve your spot: suska@thehappyhamlet.com
Local organiser: SARL HAPPY HAMLET, Lieu dit Gary, 82190 Fauroux, France. Please see The Happy Hamlet conditions for more details.
For directions, closest airports and train stations please see our Contact page.
Join the retreat Event on Facebook and follow us on Instagram to get the latest news!
Welcome! Bienvenue!