Heaven on earth are great people, warm hearts, caring and genuine hospitality, room decoration and the cosy feeling – this is what Happy Hamlet is made from! Come for a retreat, for meditation, for touching the nature and the French cuisine and have this all with grace and style! – SNEJANA E.

More lovely guest reviews >>
---
Your Vibes Meet Our Vibes.
---
** SOLD OUT – PLEASE CONTACT FOR WAIT LIST **
We invite you to ditch the routines and join us next summer, when we'll take our yoga to the beautiful and sunny French countryside. You'll have a chance to immerse yourself in your well-being while enjoying the best treats of southwestern France: Charm of a centuries old farm-hamlet, long dinners "al fresco" and the famous French "joie de vivre", farmers' markets in medieval villages, local vineyards and wine tastings, splendid nature and tranquil ambiance, inspiring classes and intimate environment, champagne brunch in the sunshine, sunflower fields and more…
Please note that our cancellation policy reflects the current global situation. This means that you will get 100% of the fee refunded if you can't attend due to Coronavirus related travel restrictions (updated after your reservation) in France or your home country.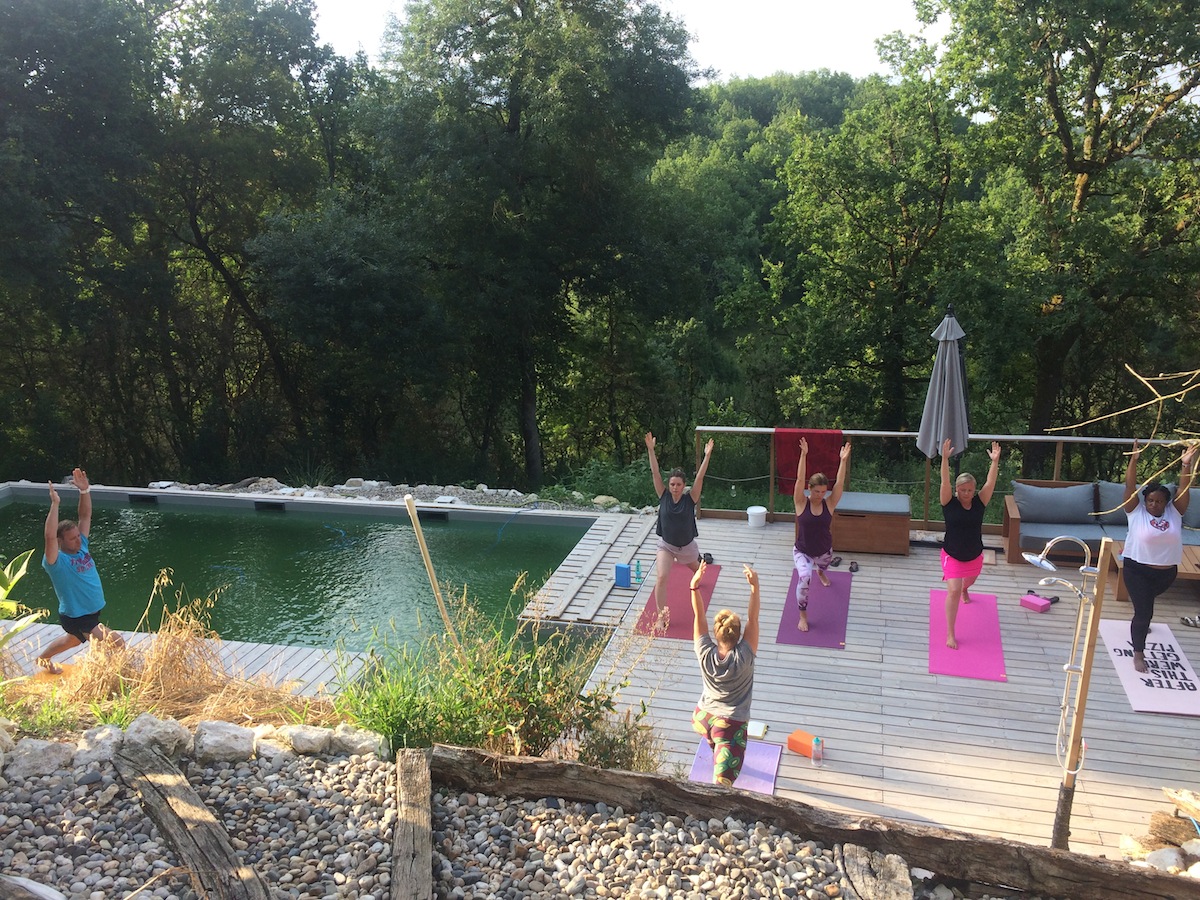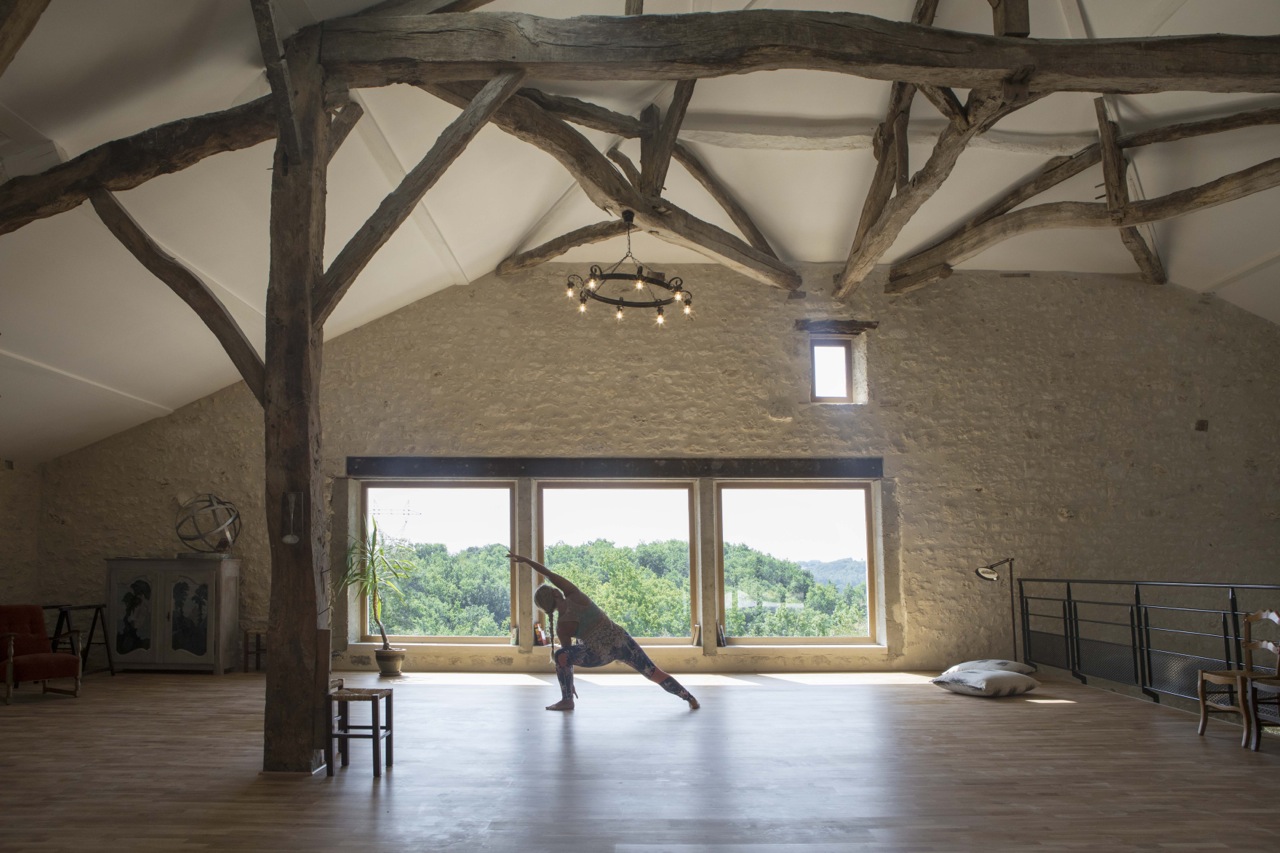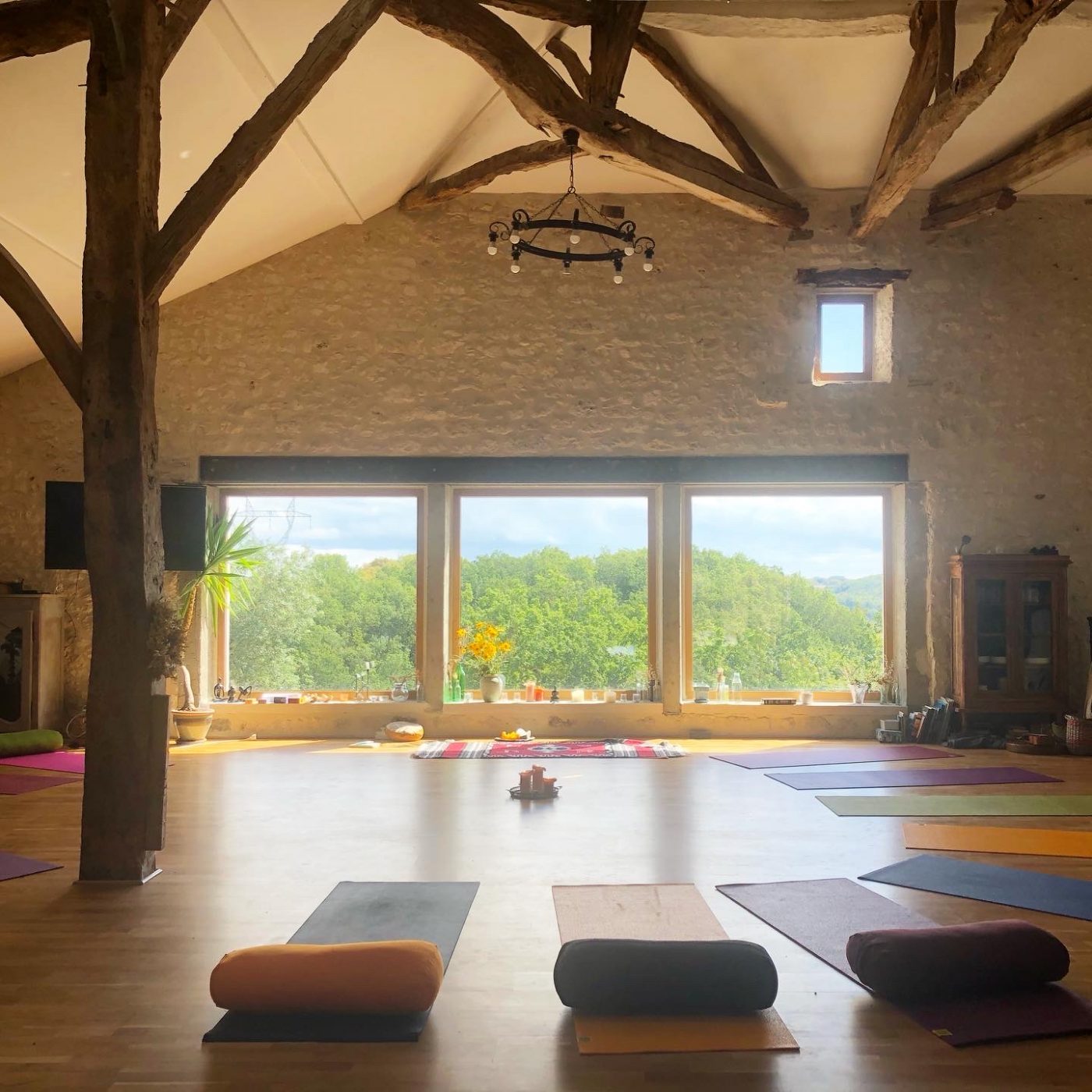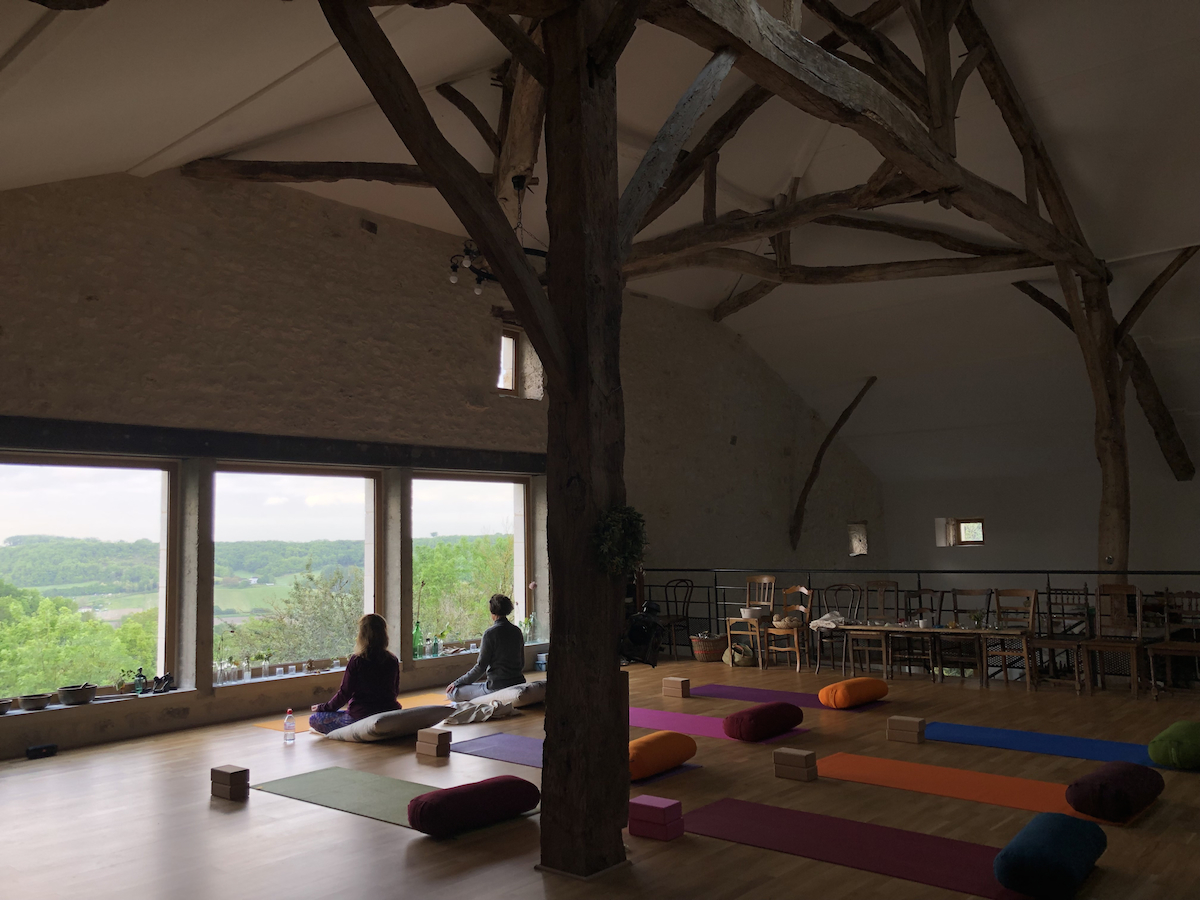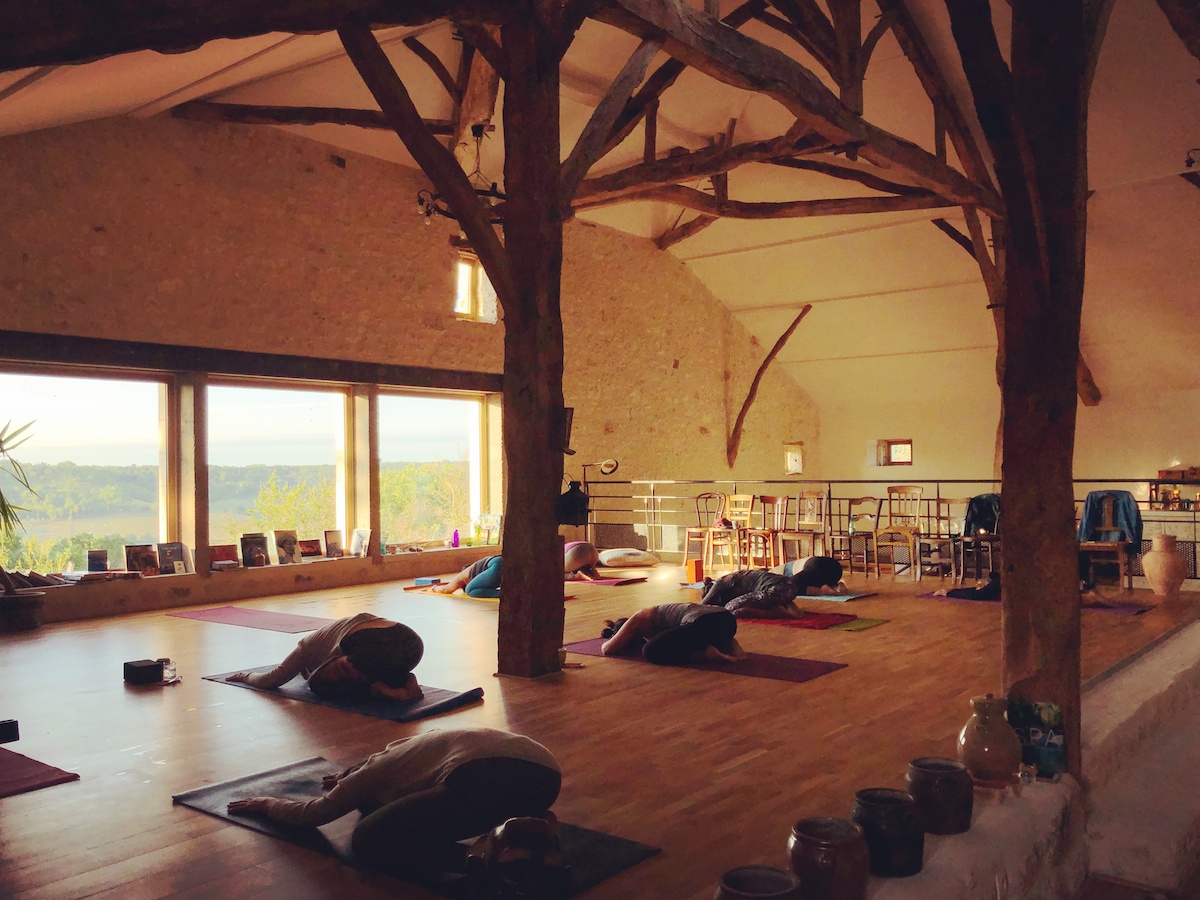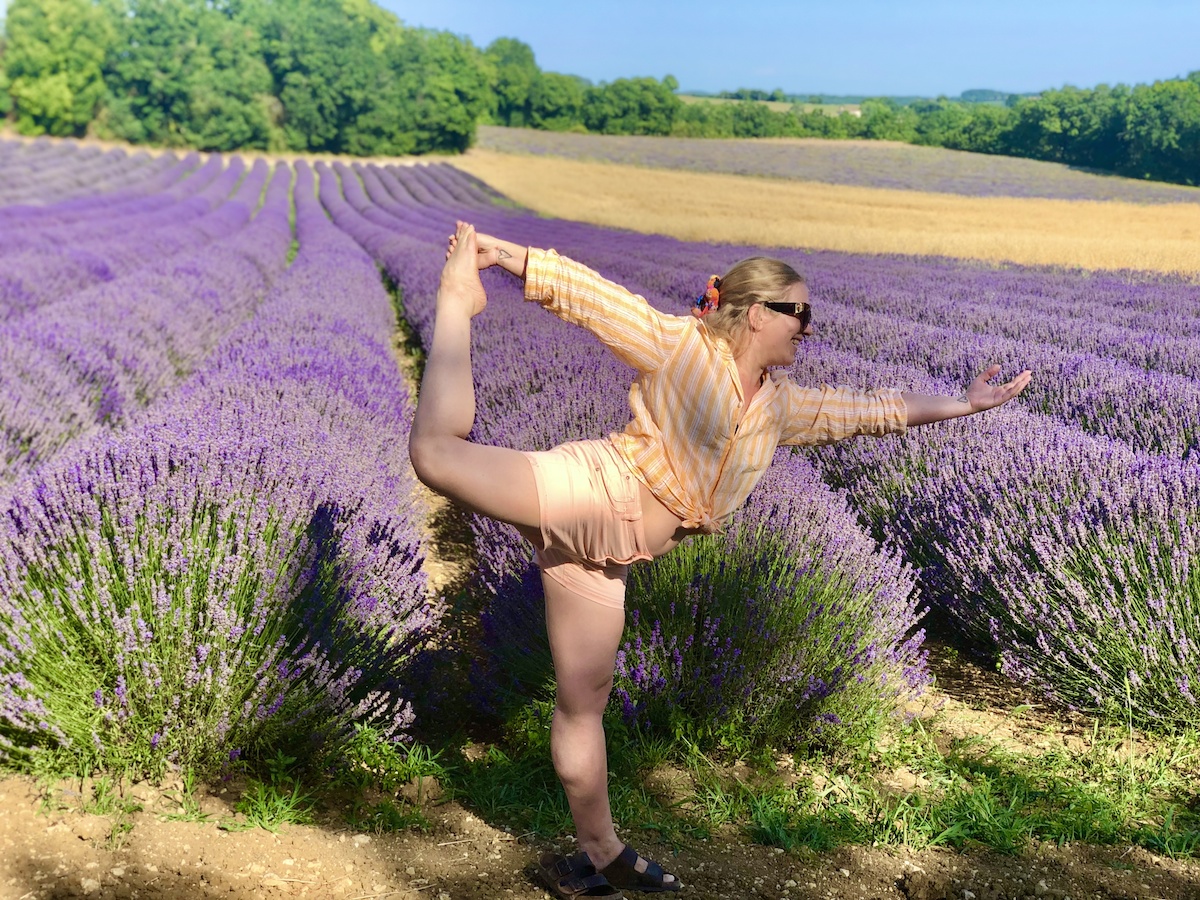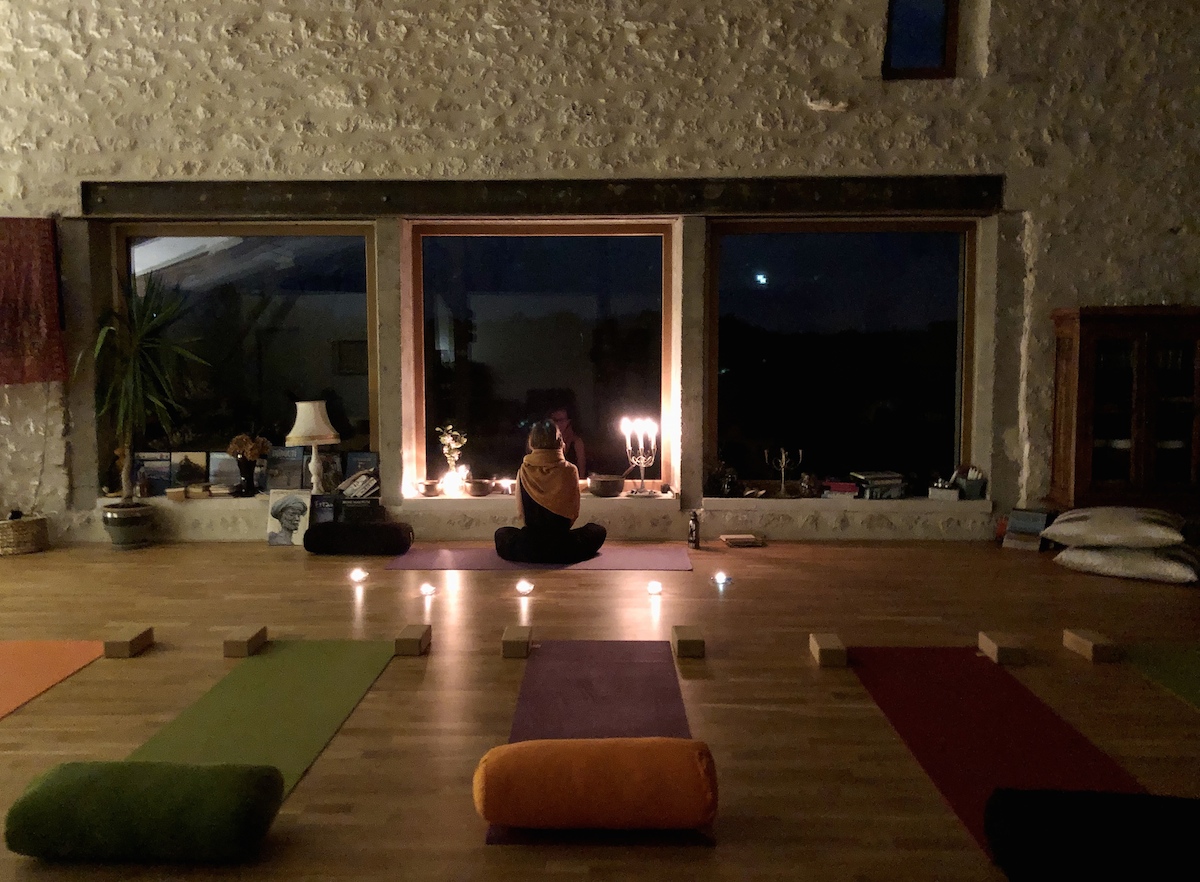 The Yoga Practice
On top of our daily Vinyasa flow and Yin yoga classes in the mornings and late afternoons, we'll take time to meditate and stretch. As much as possible will be instructed outdoors, in various spots in the nature or by the pool. Should the weather get too hot, we'll take our class to the yoga platform in the stunningly renovated barn with green views over the valley.
Since the groups in our retreats are always small, you will fit in no matter what your level is – special attention to individual needs is guaranteed.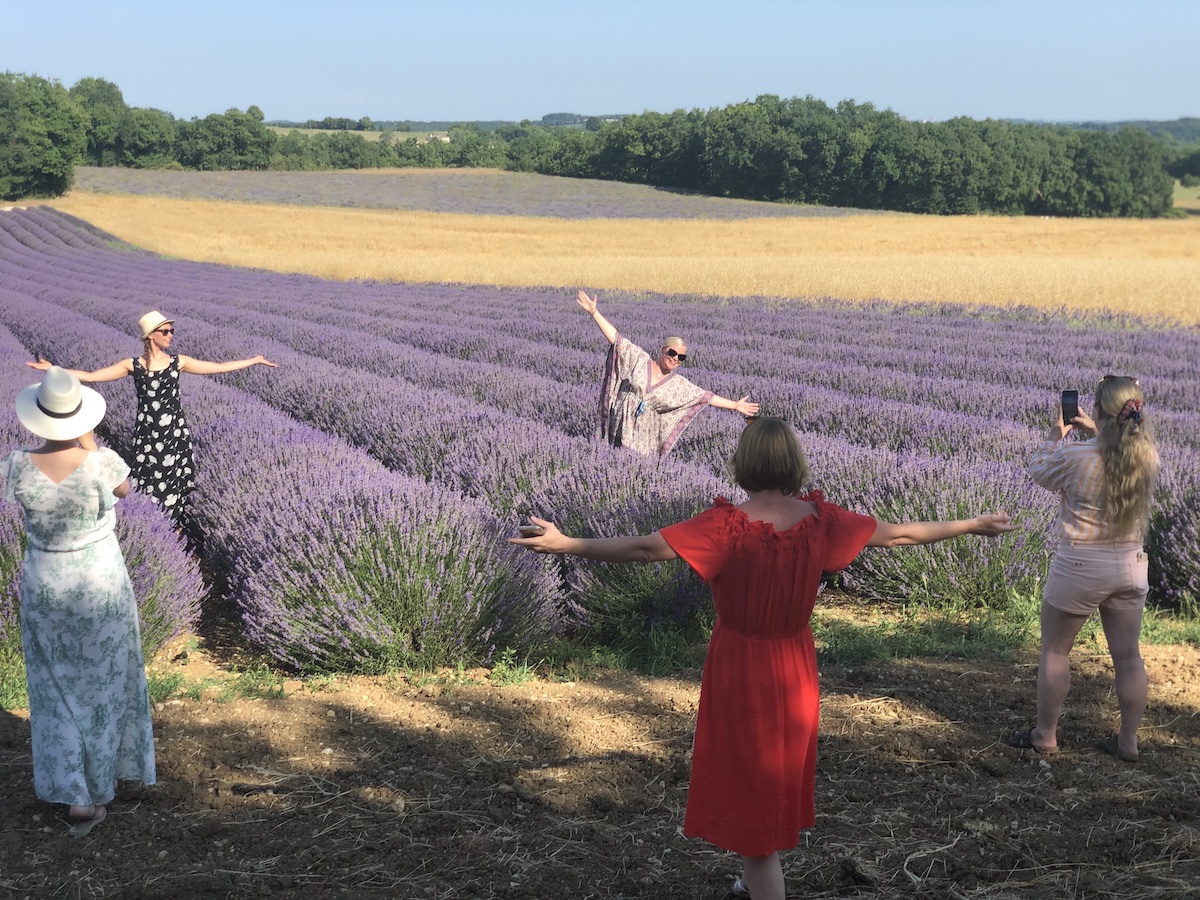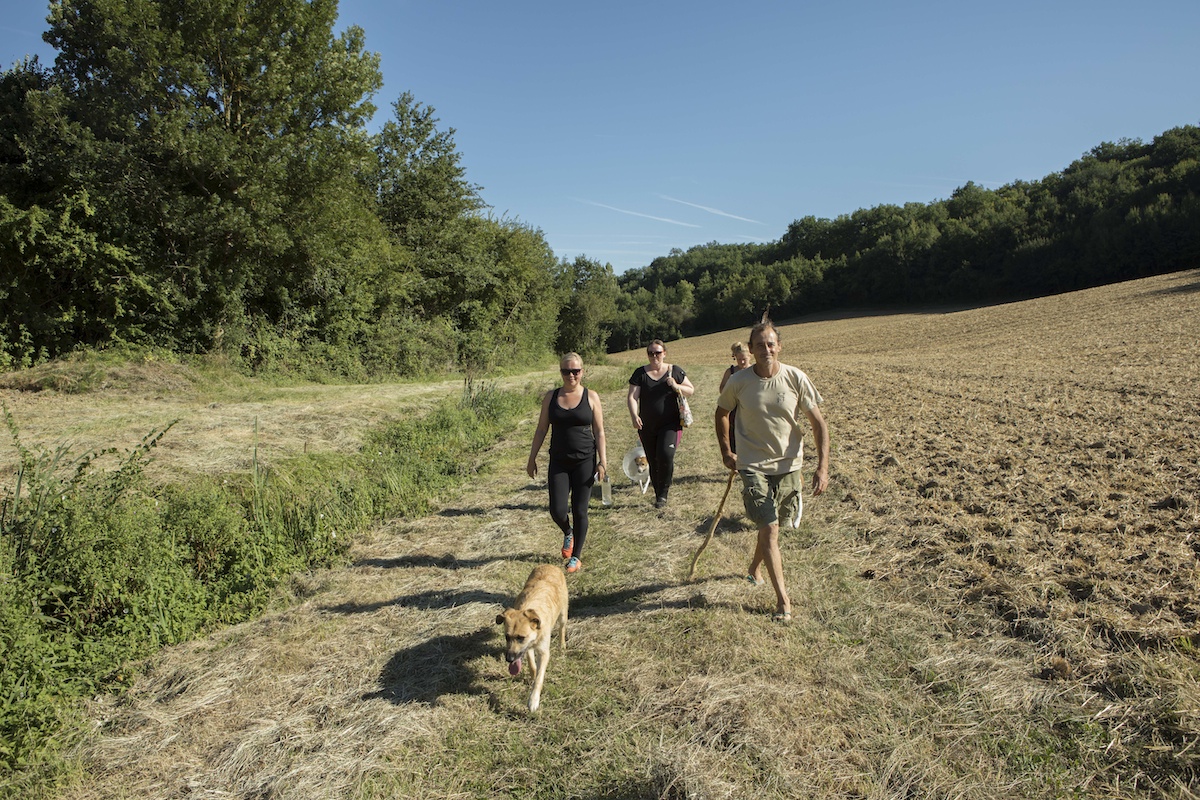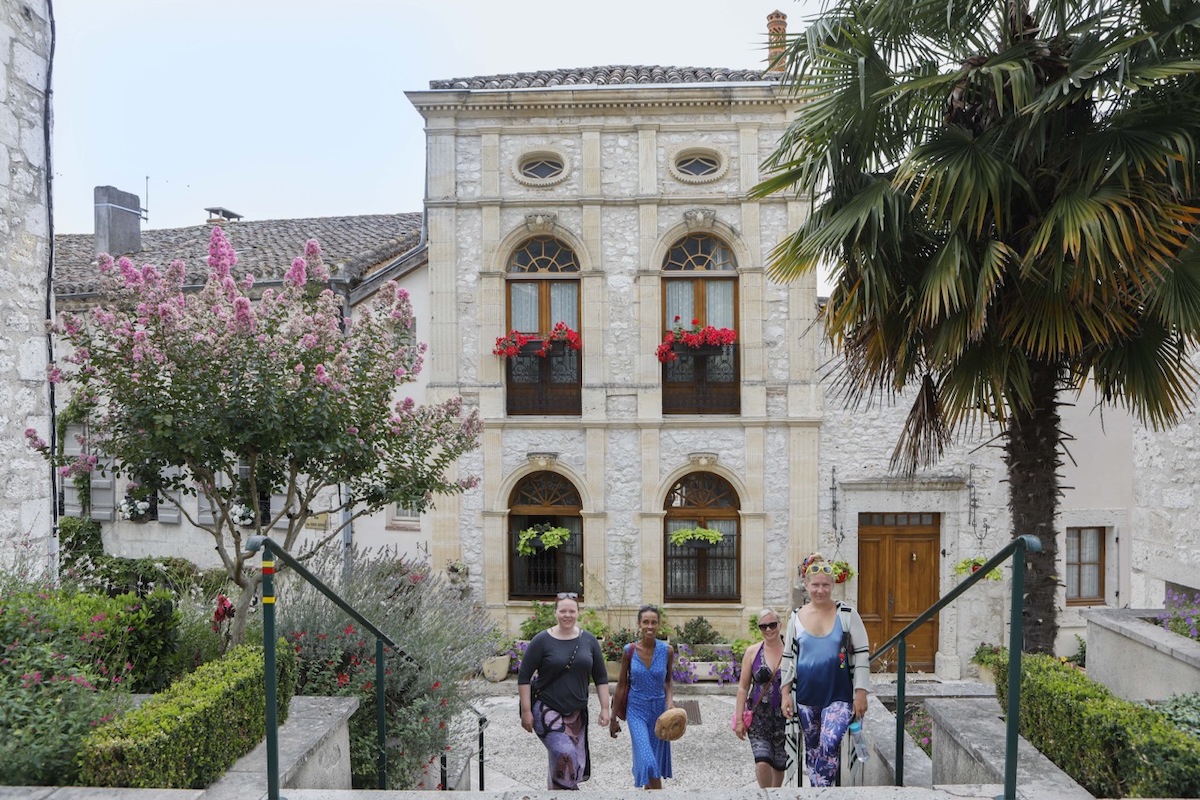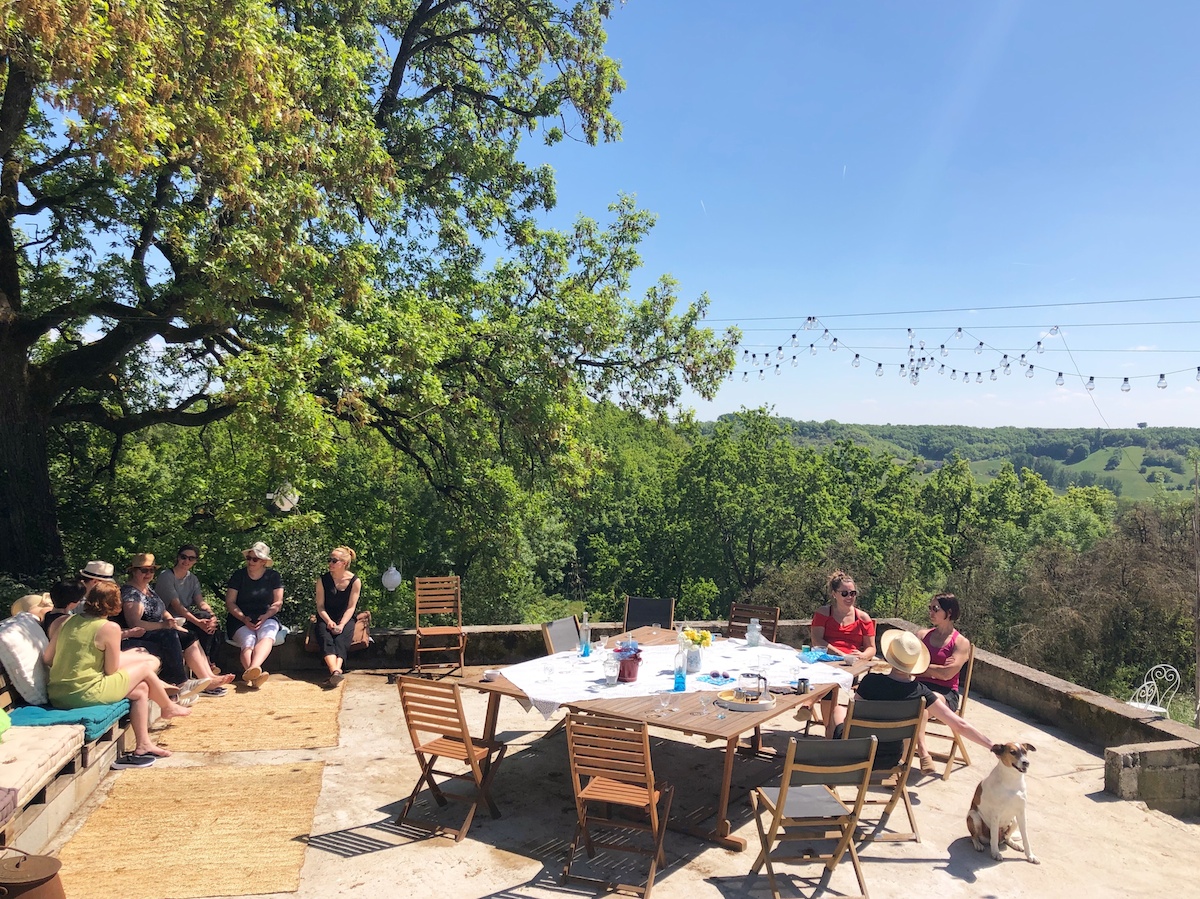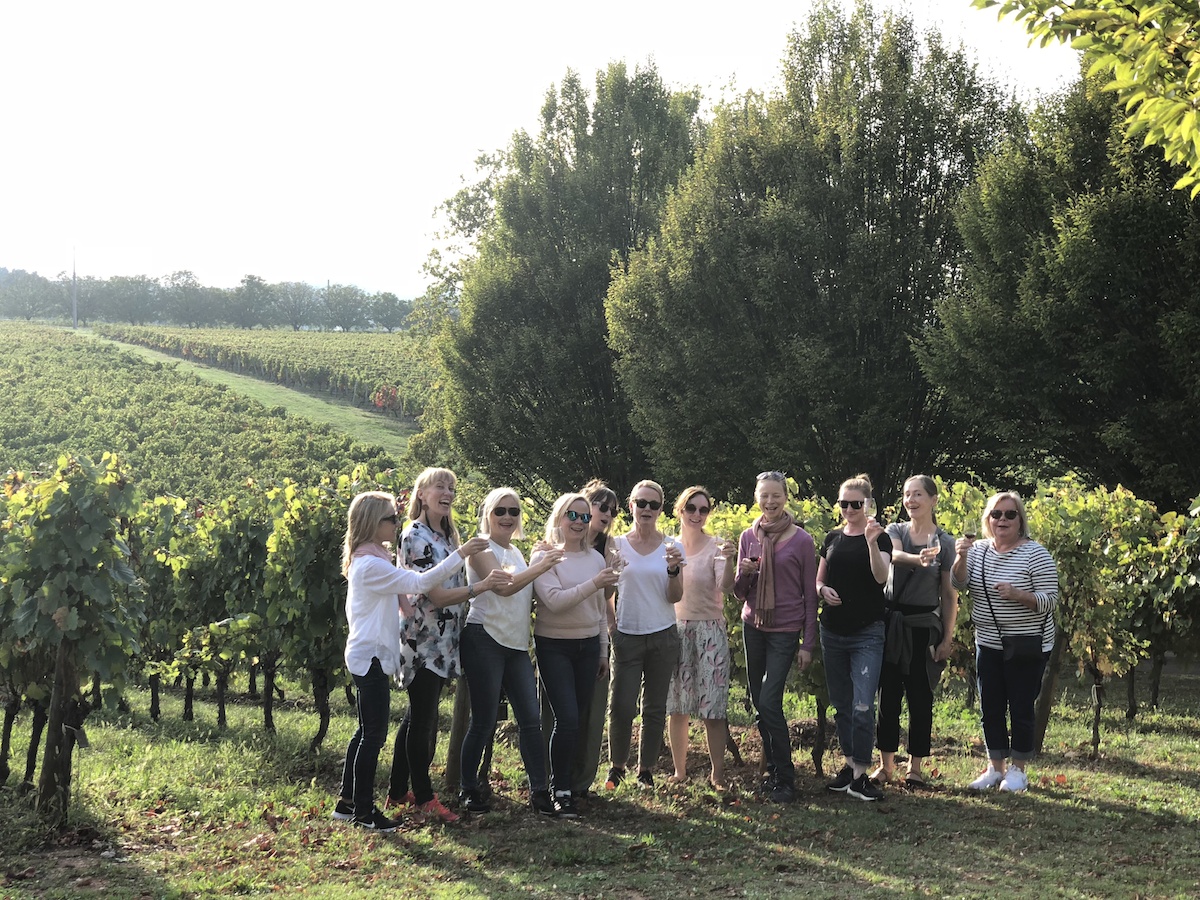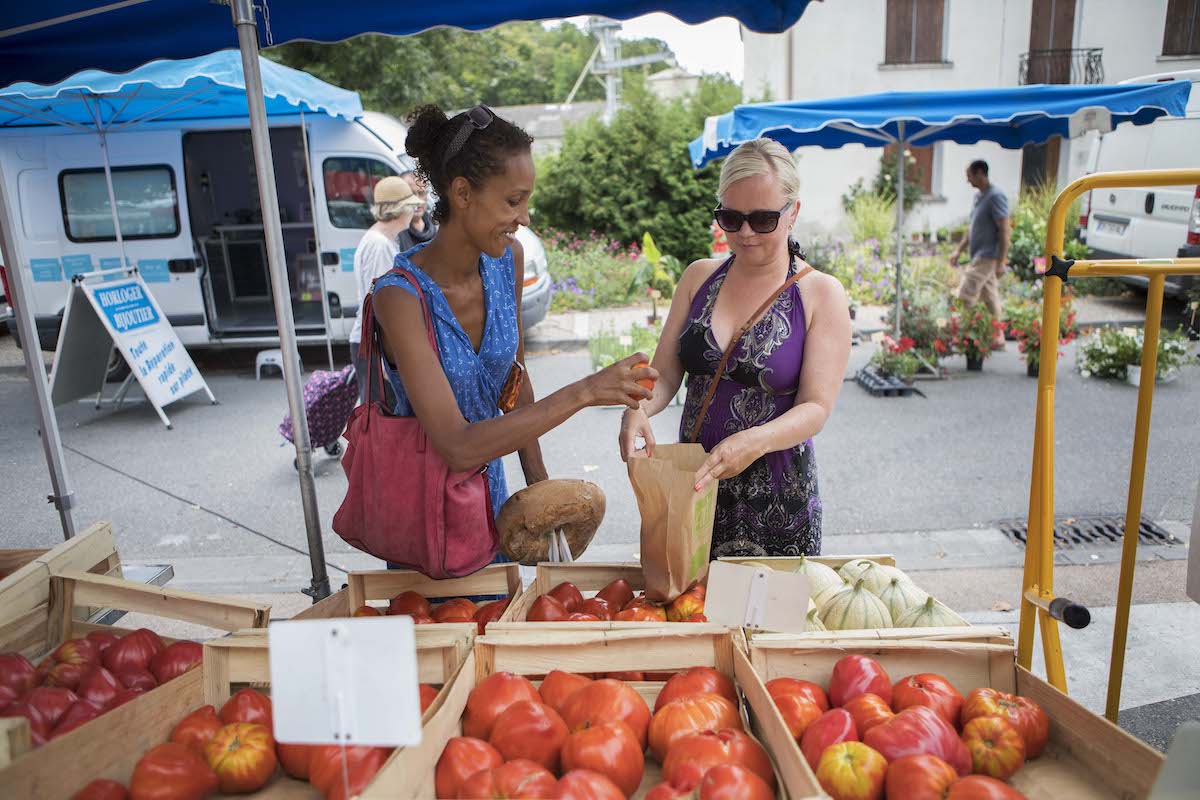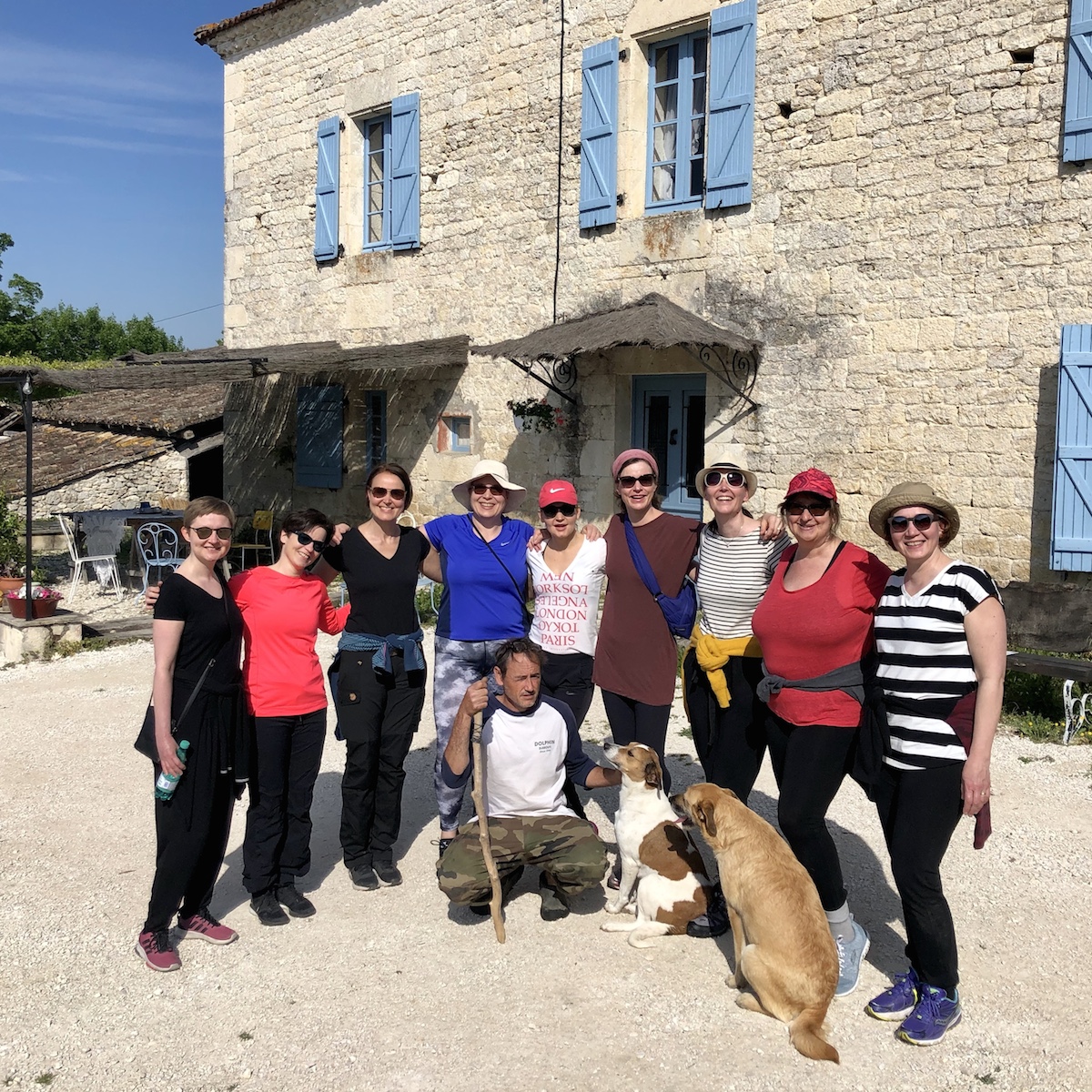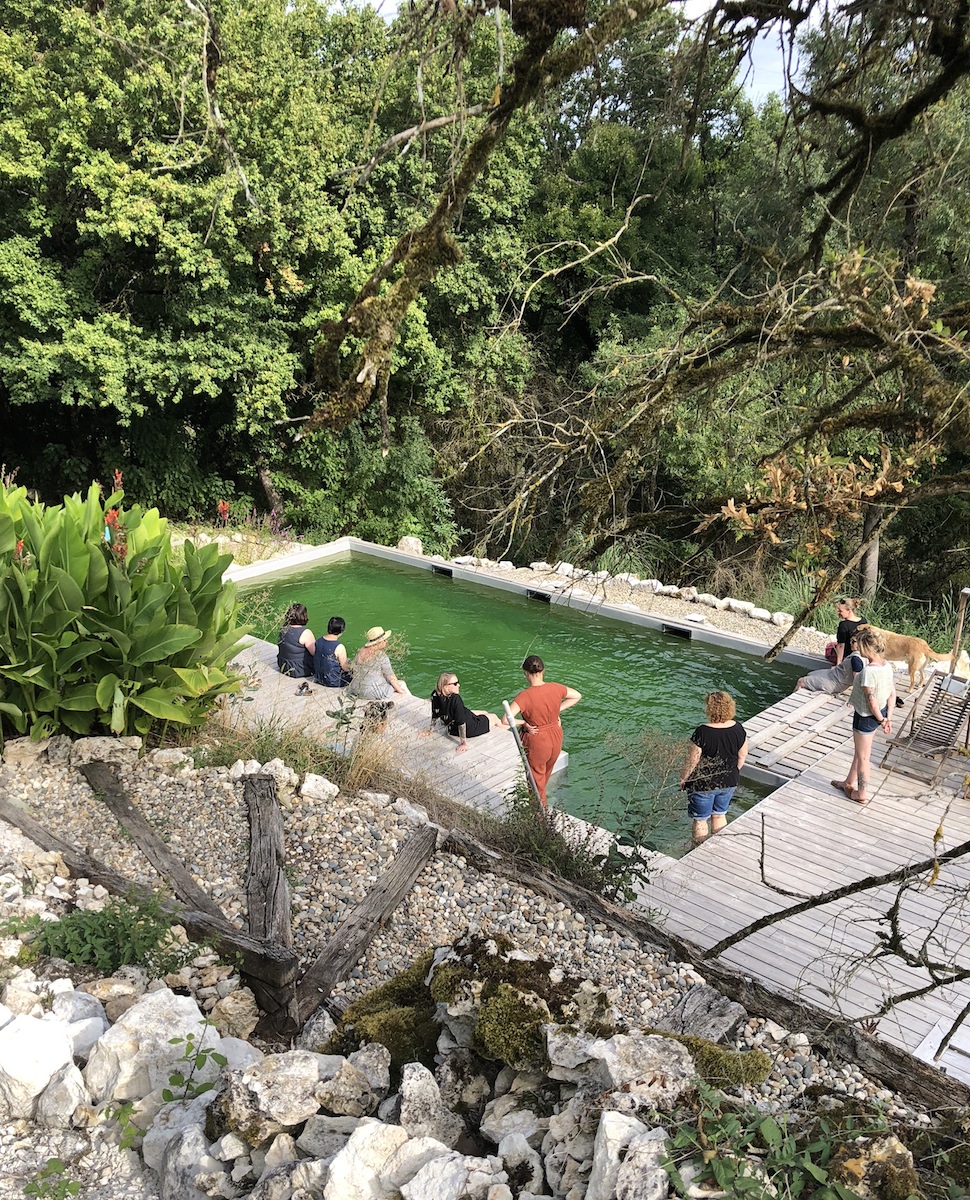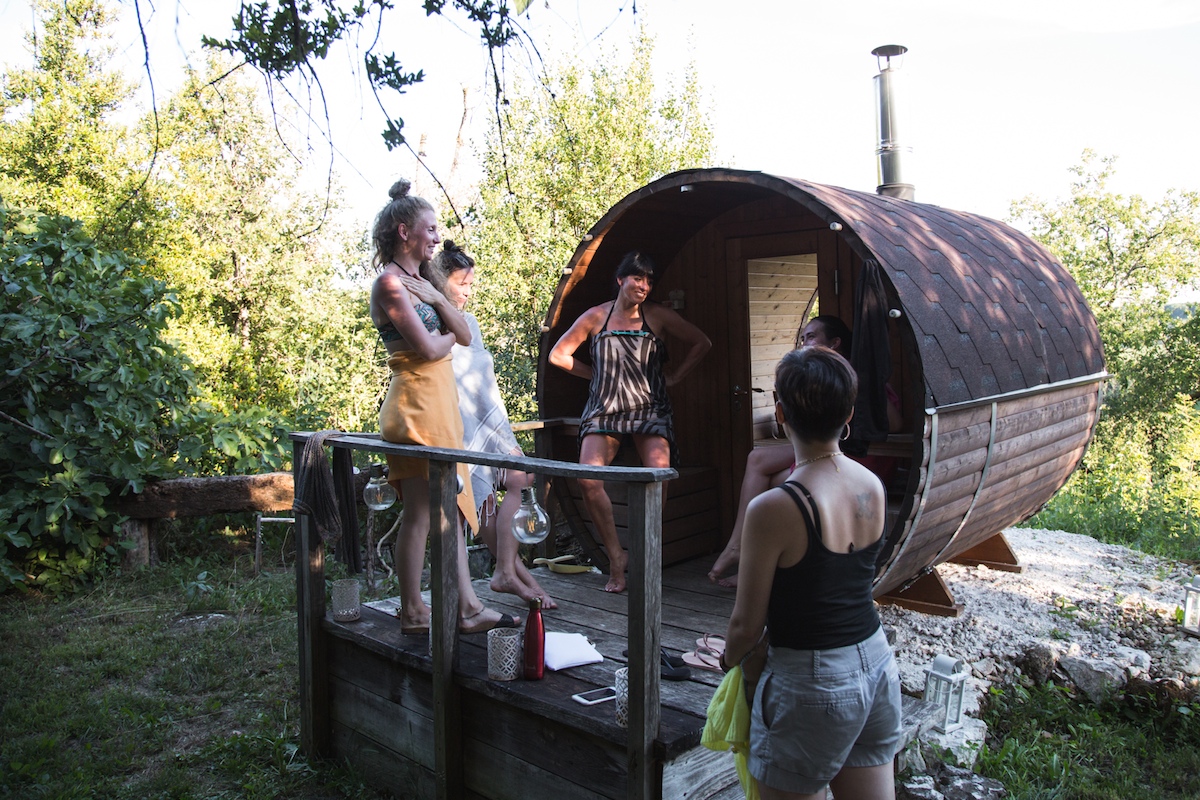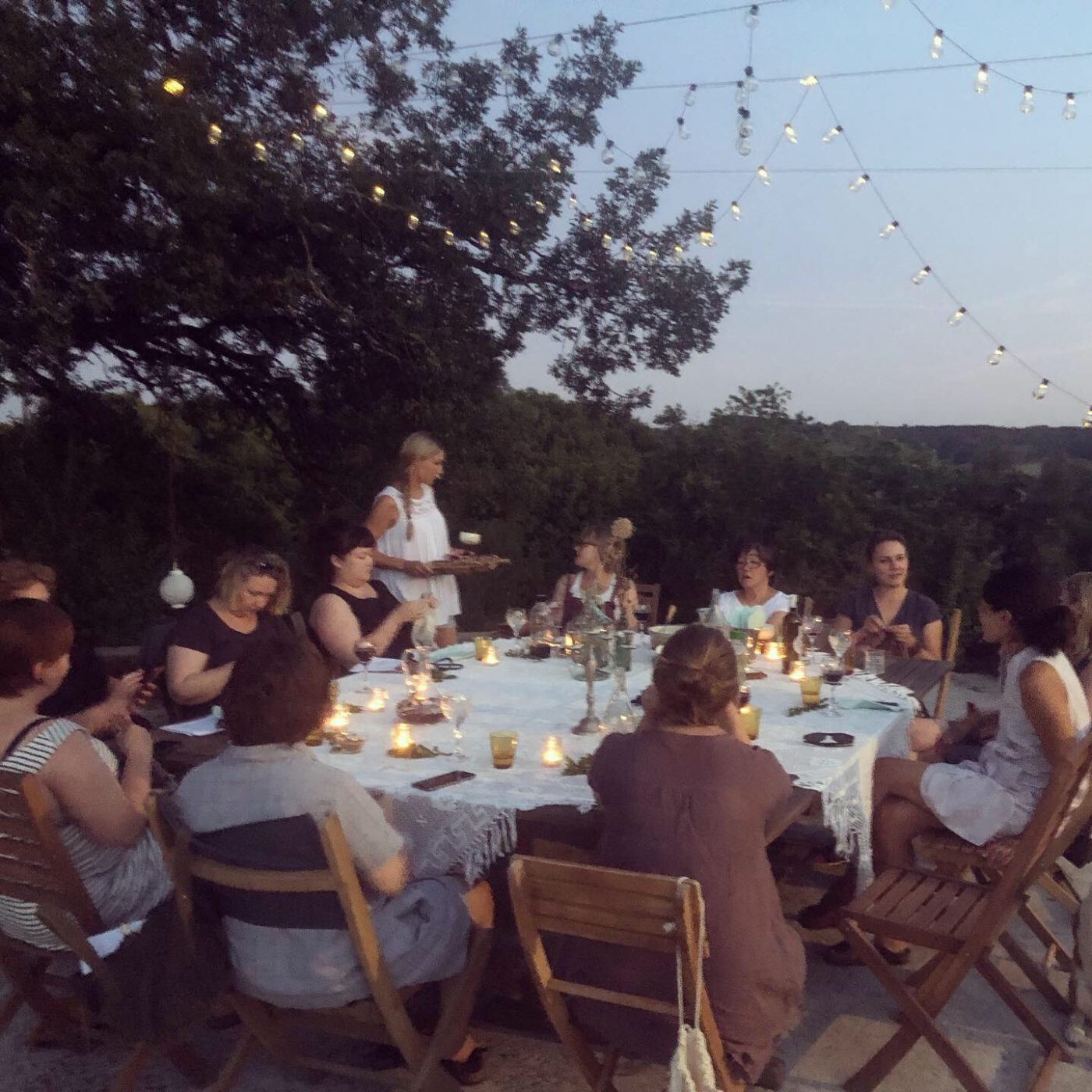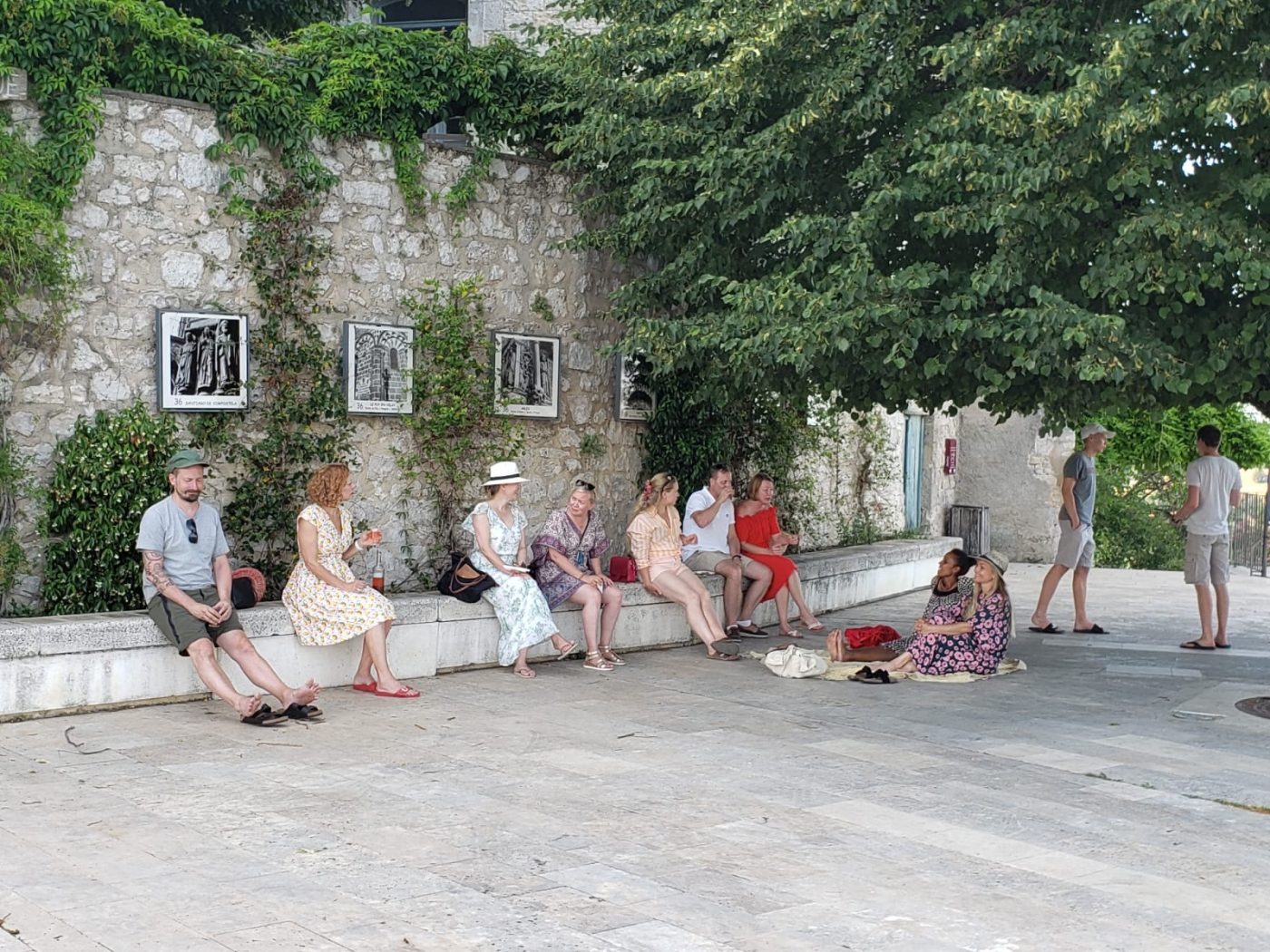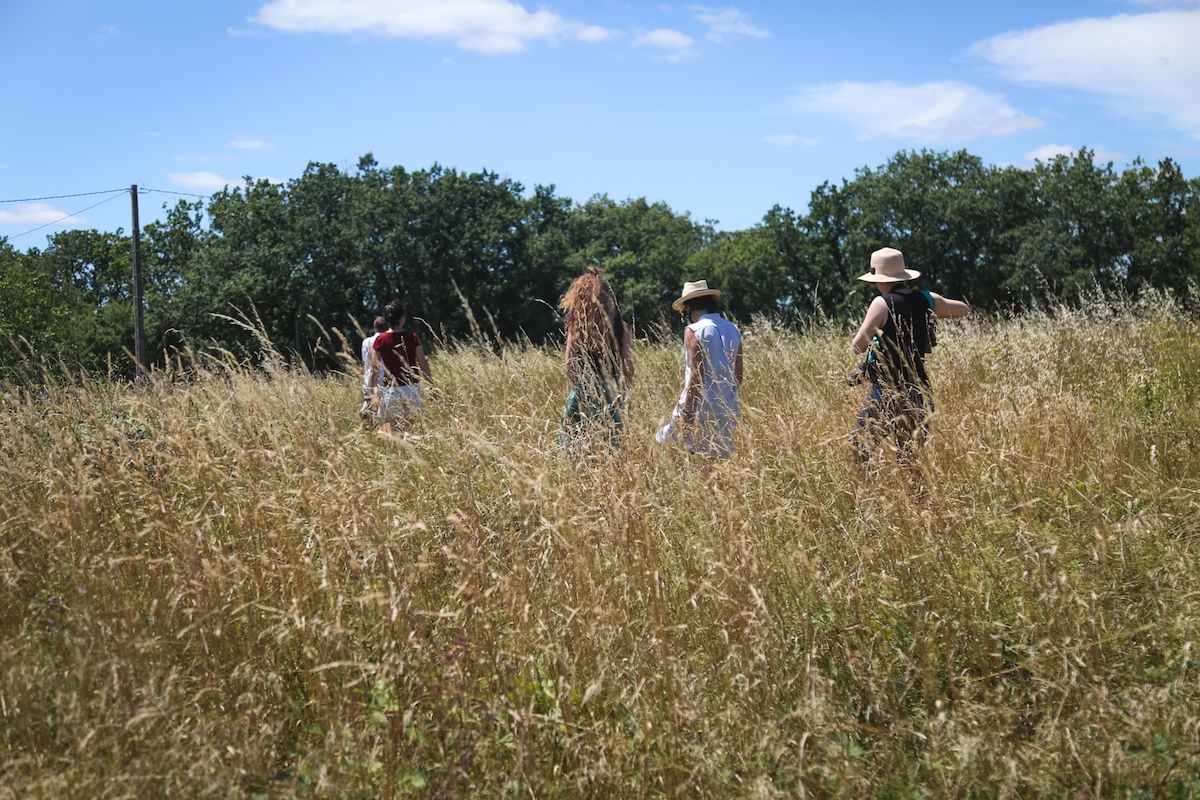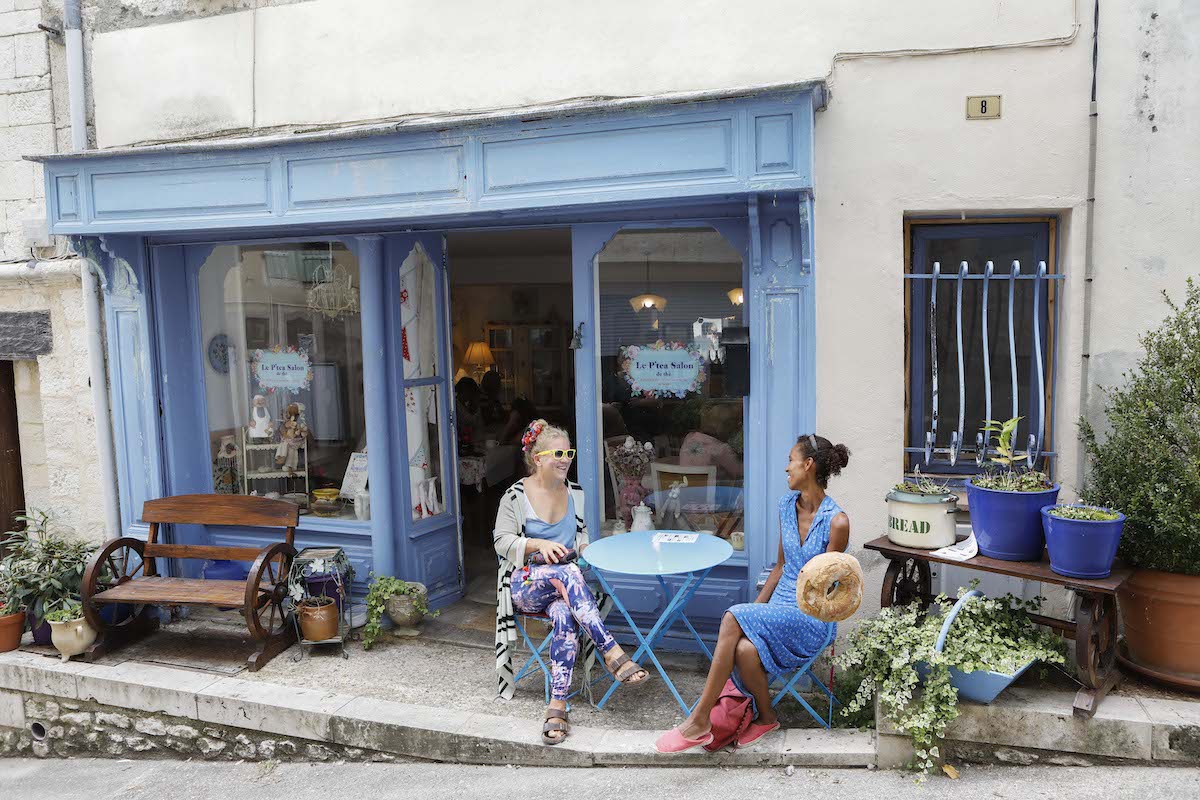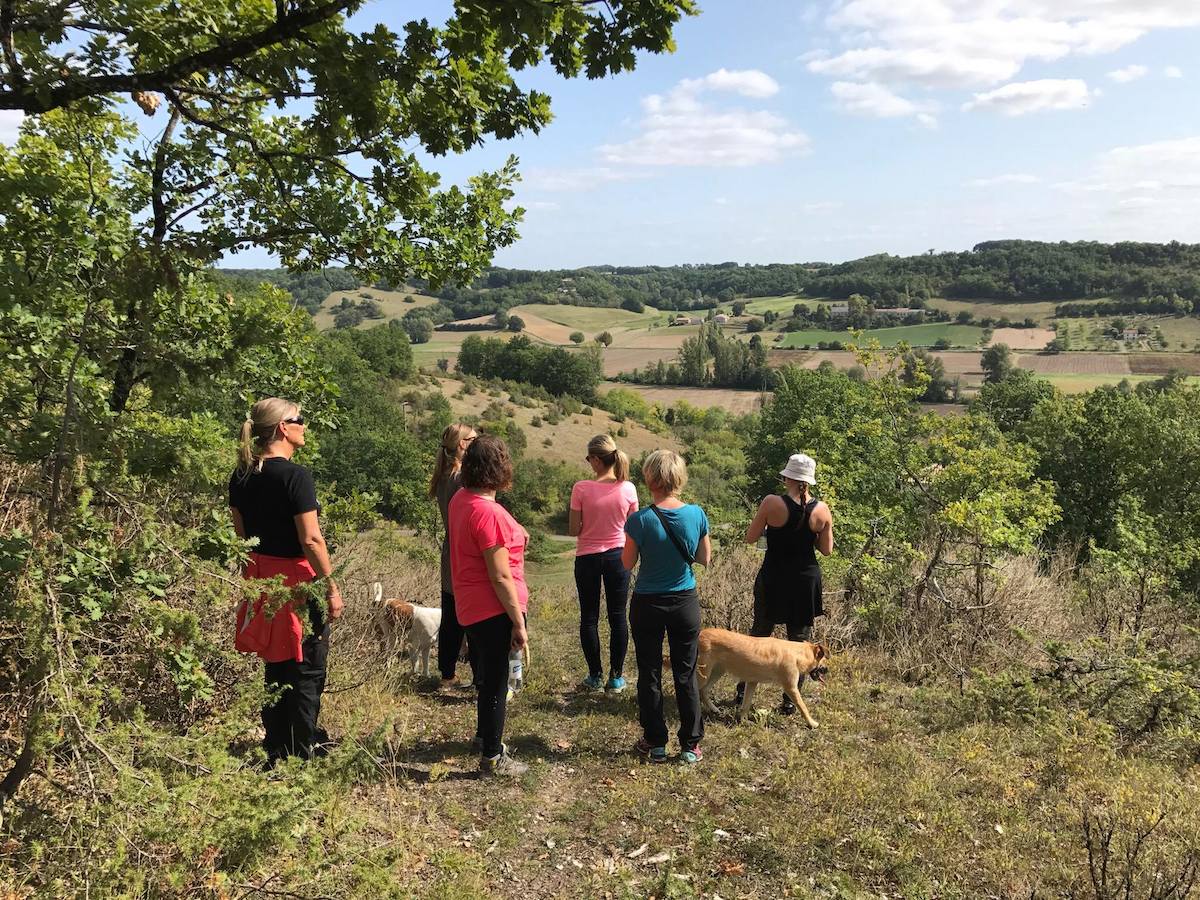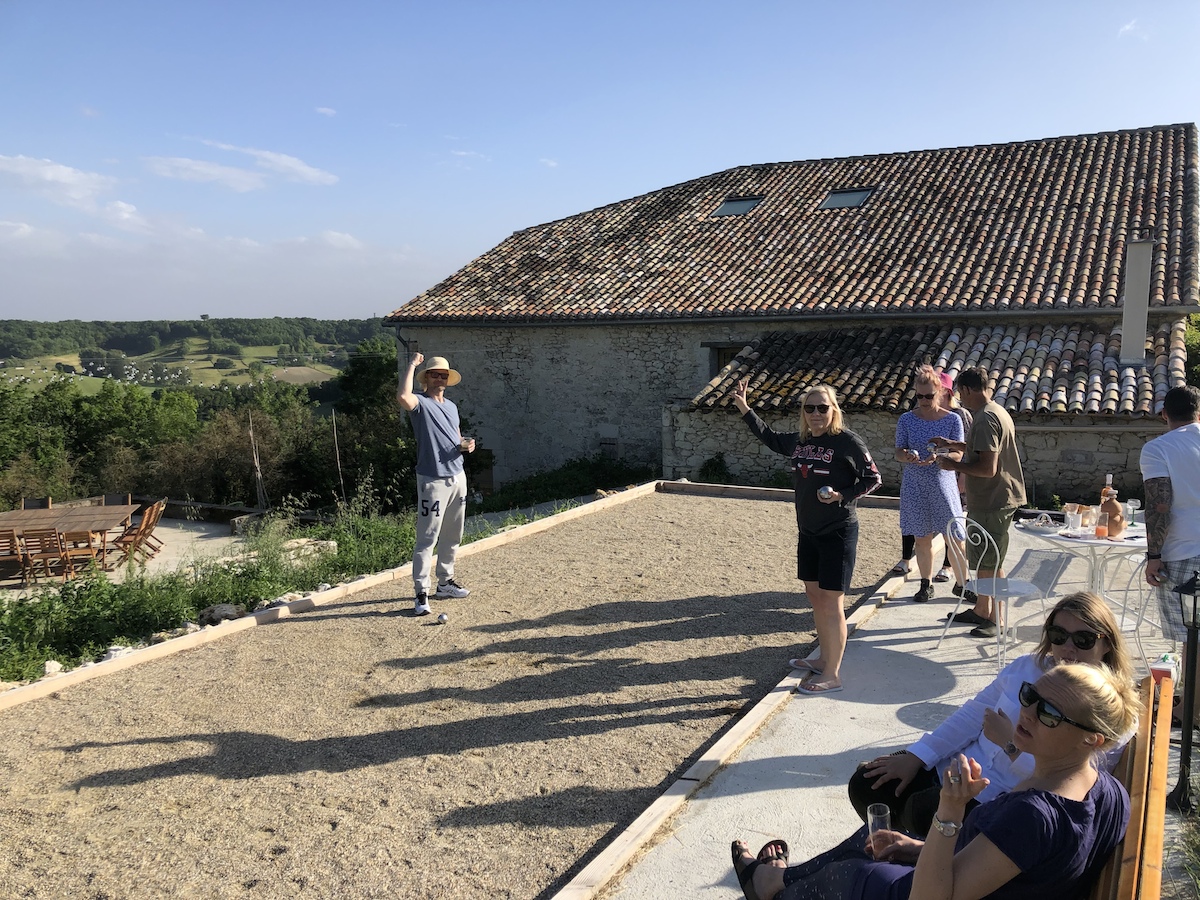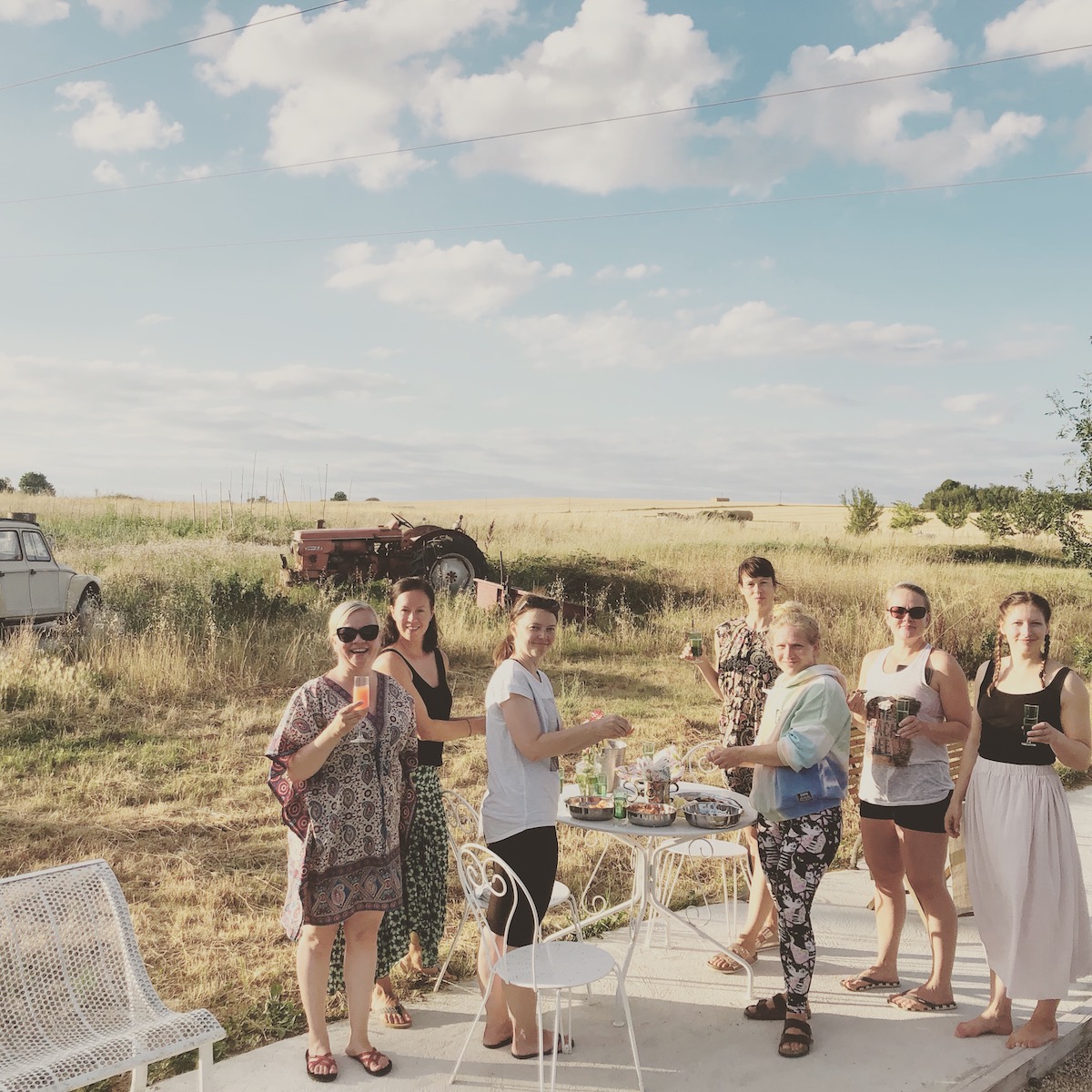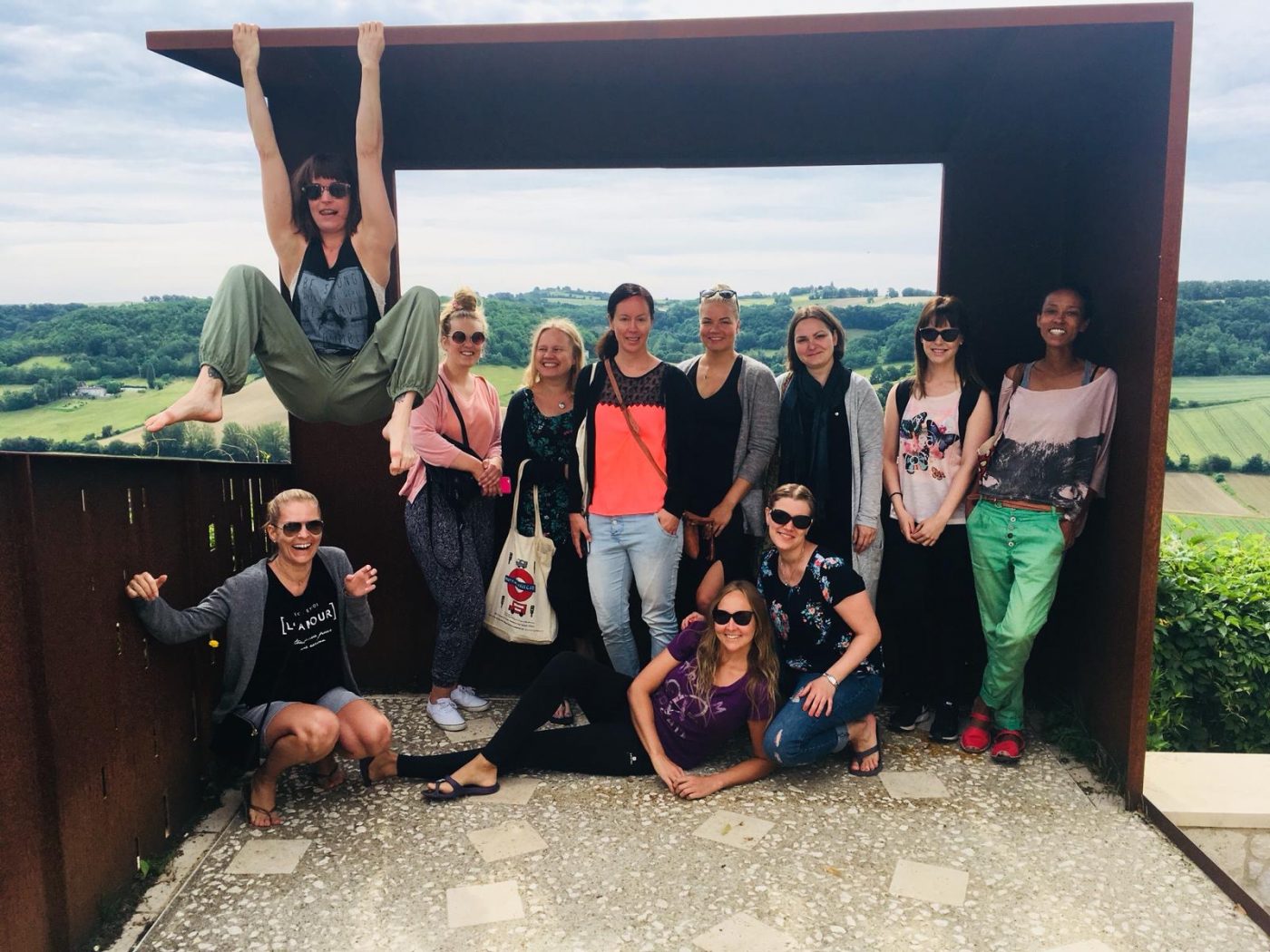 Other Activities
In between the classes and tasty meals you can steal a moment for yourself and your book, curl up in a hammock tucked away under the trees. If you wish to get more active physically, the surroundings are perfect for walks or jogging, and we need to add, that "the Hamlet Hike" around the property with Nicolas has been very popular – just don't wear your high heels! You may dip into the natural pool (no chlorite nor other chemicals!) or no matter rain or shine, we'll heat up the sauna for you to relax and enjoy the views.
Continue reading
Our program is based on a "go with the flow" mentality, this is your vacation, after all! You may participate in our little visits in the region – but it's completely fine if you wish to stay "home" in the Hamlet. We'll definitely do some wine-tasting at our friends' vineyard and on departure day morning we'll visit the nearby medieval village and pick up the freshest from its farmers' market for a champagne brunch before the "au revoirs". That is, "until we meet again" – because we think you might want to return..
Ps. Have a look at the lovely FB reviews of our previous retreat guests or have a look at the testimonials!
Close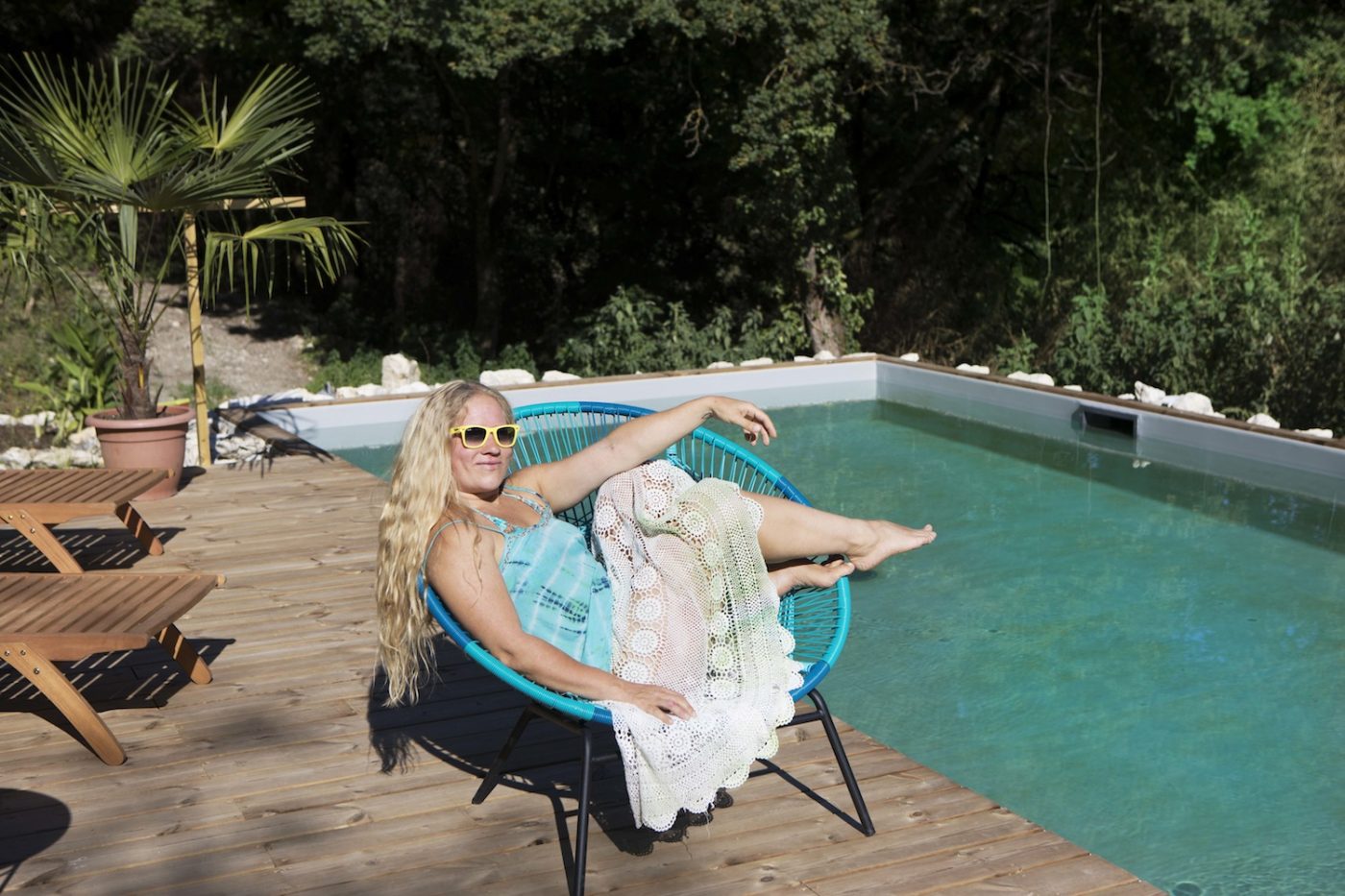 Your Instructor Mariko
My style of teaching is deeply rooted in anatomically sound alignment to ensure a safe, long term practice for students. My two big loves in yoga are dynamic vinyasa and yin yoga. They make such a perfect union of power and surrender, the same dynamics we strive to learn to live a happy and fulfilling life. I love the power and fluidity of the practices, the flow you get into through breath and movement.
Continue reading
I feel a big part of my teaching to be encouraging my students to find their edge, be it deeper into the physical of the practice or in learning to let go, to be more gentle and accepting of one self and loosen the grip of doing and making more space for being and feeling into the practice. Due to my musicality I like to integrate music to my classes to kind of tune the class to a certain mode. I often get thanks for my inspiring, energetic and encouraging way of teaching.
I've already instructed in the Hamlet among other locations, and I need to say that the environment is rather unique. Unlike often, I can really feel the soul present in this place. The peace and calm, the stunningly starry sky, the delicious food and hospitality, and the joyful yet relaxed atmosphere make it very special. When you leave, it feels like leaving a friend – which is why I am already looking so much forward to returning next summer!
Visit my website to learn more.
Close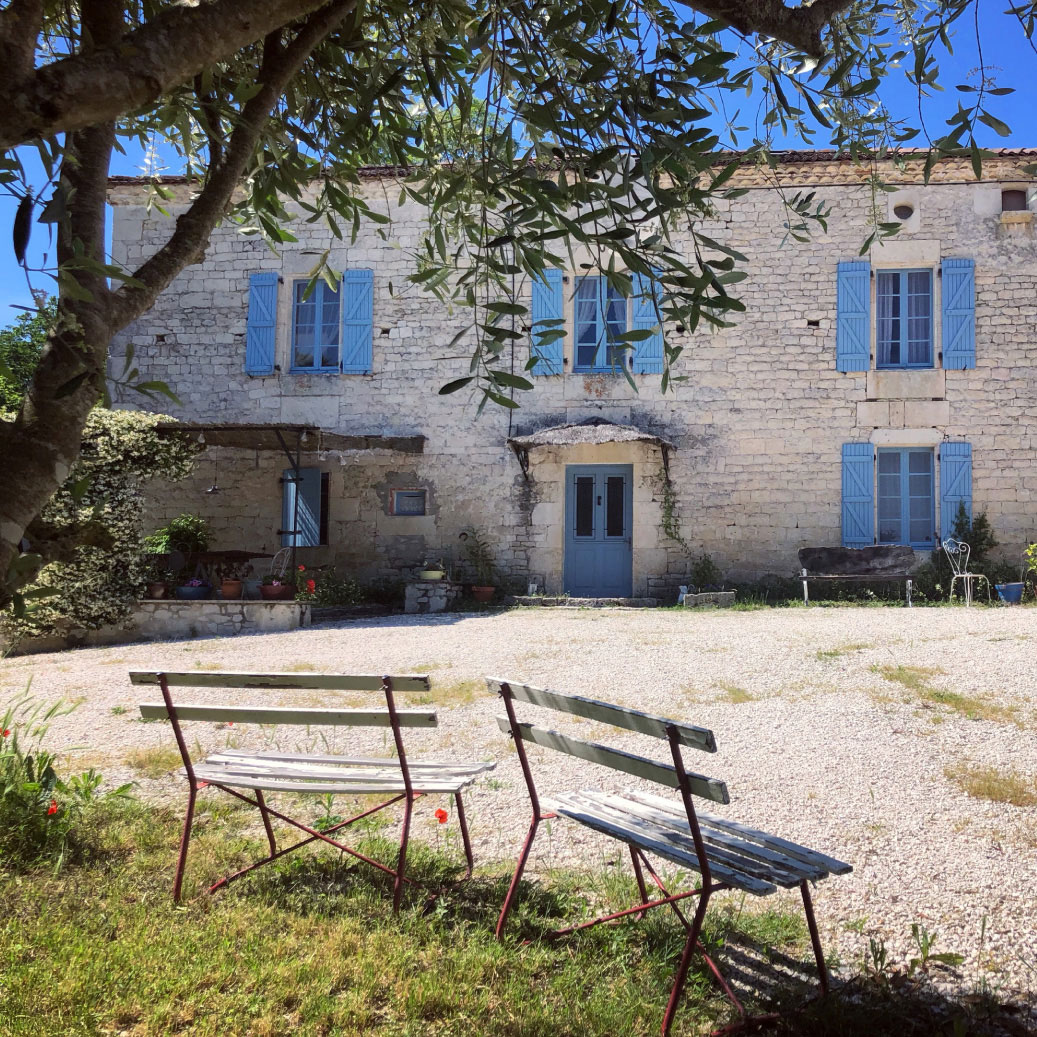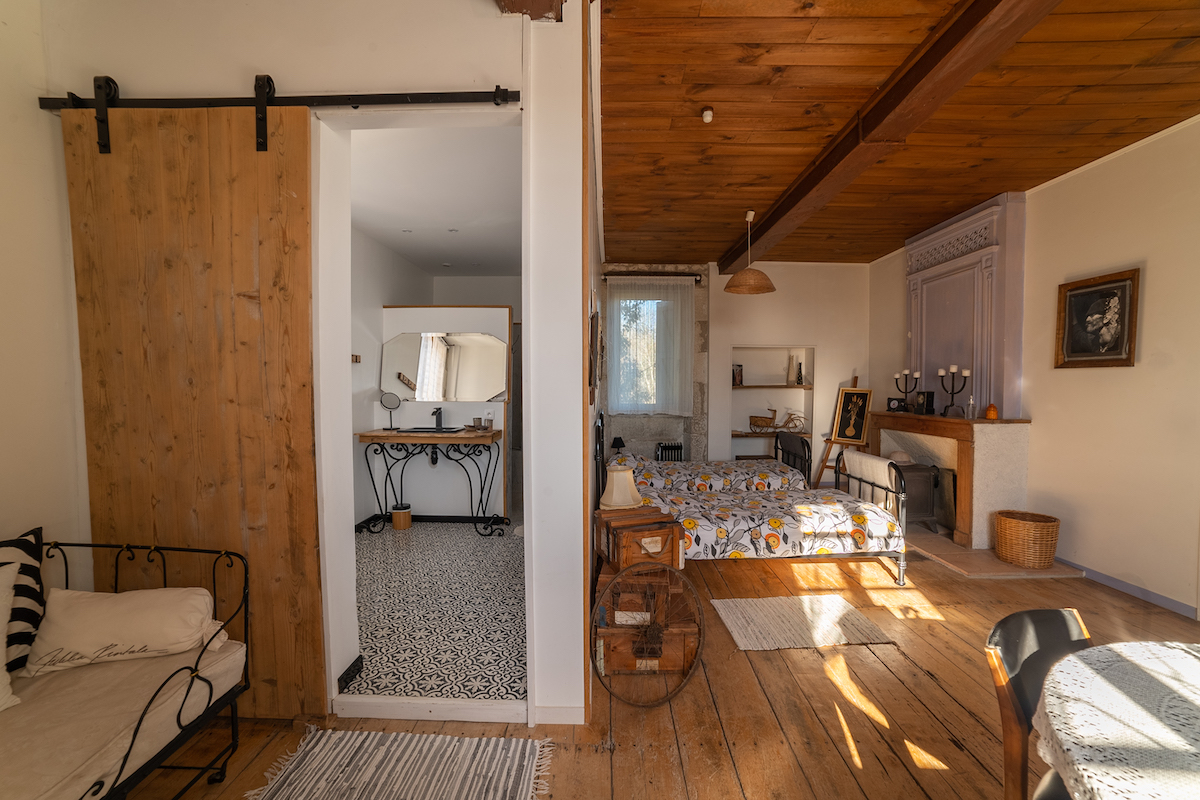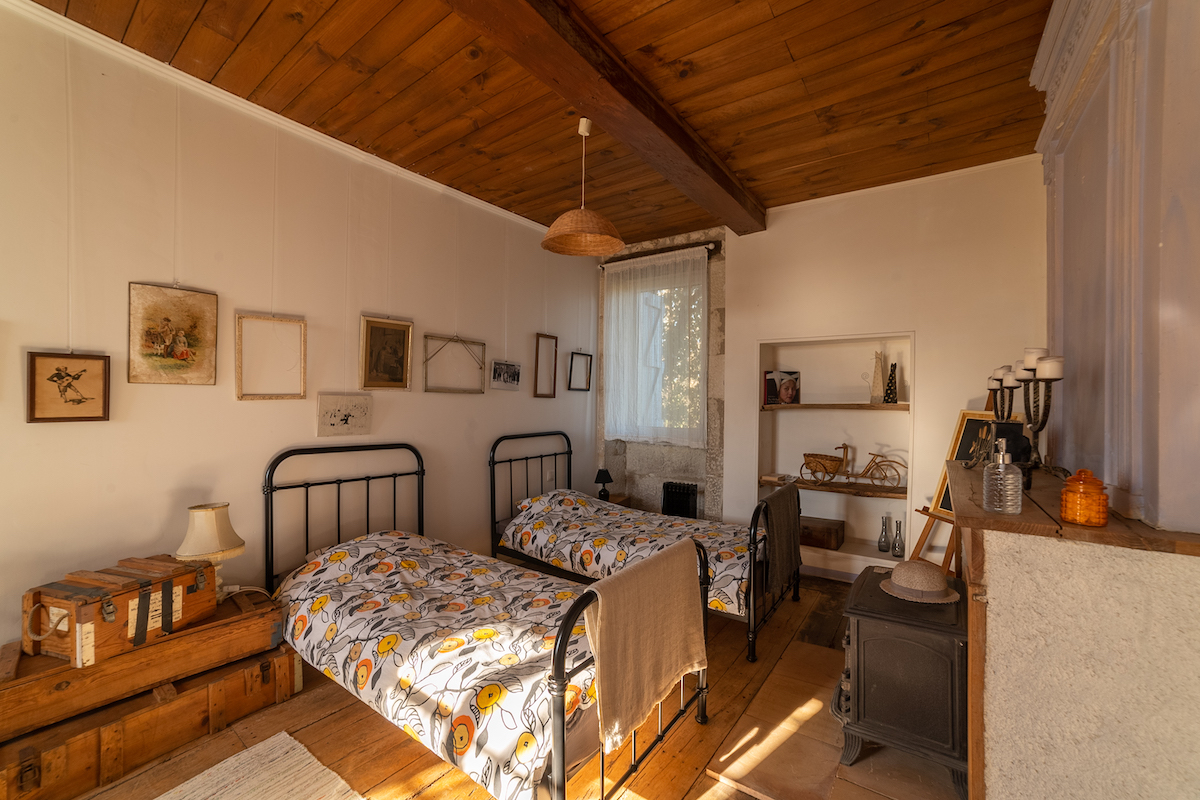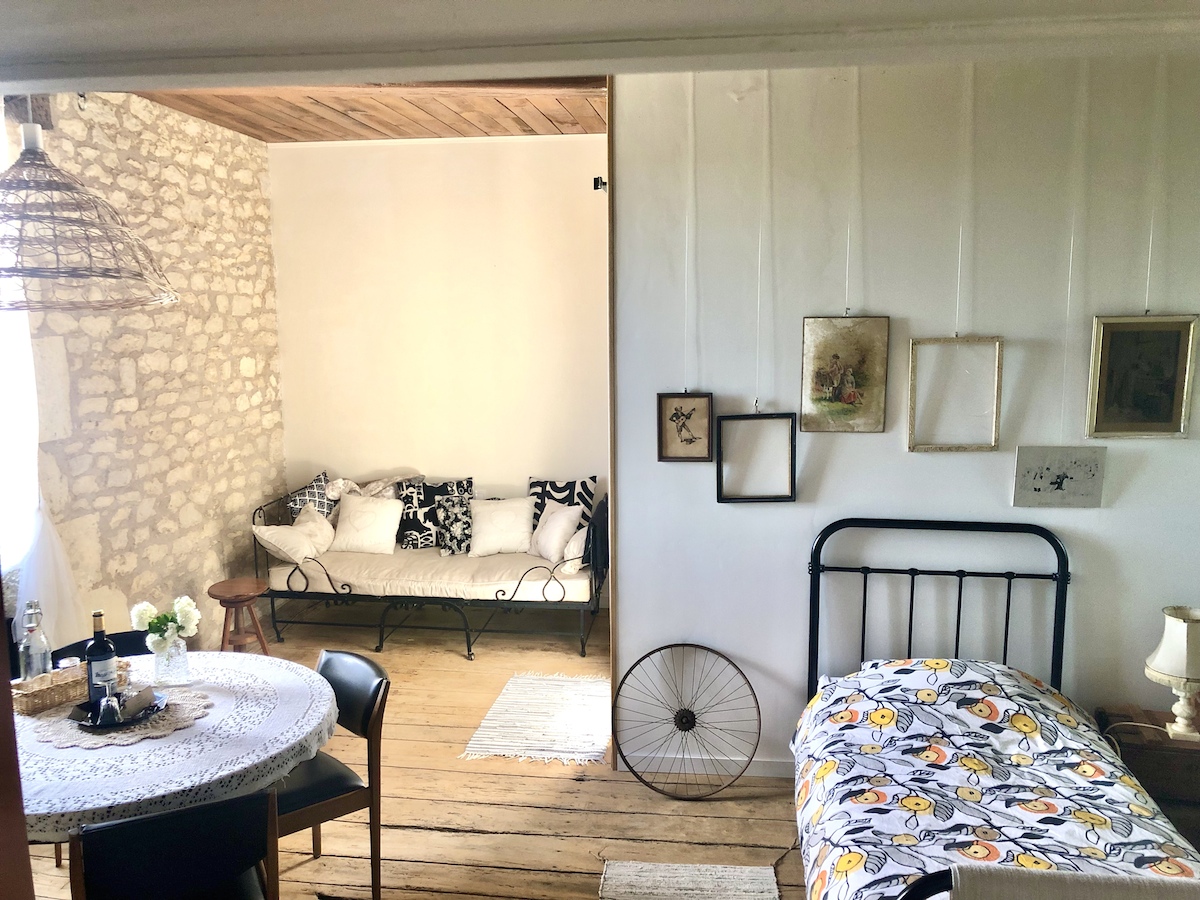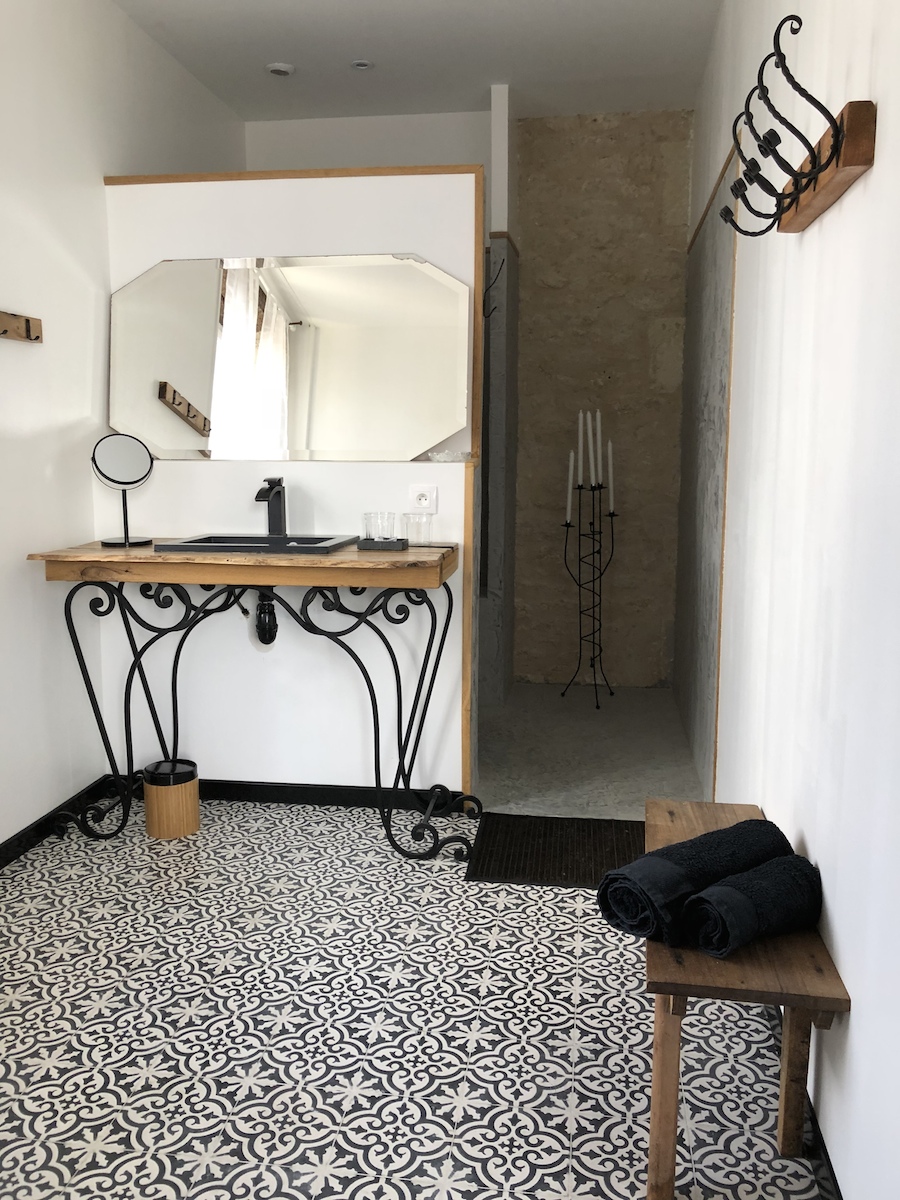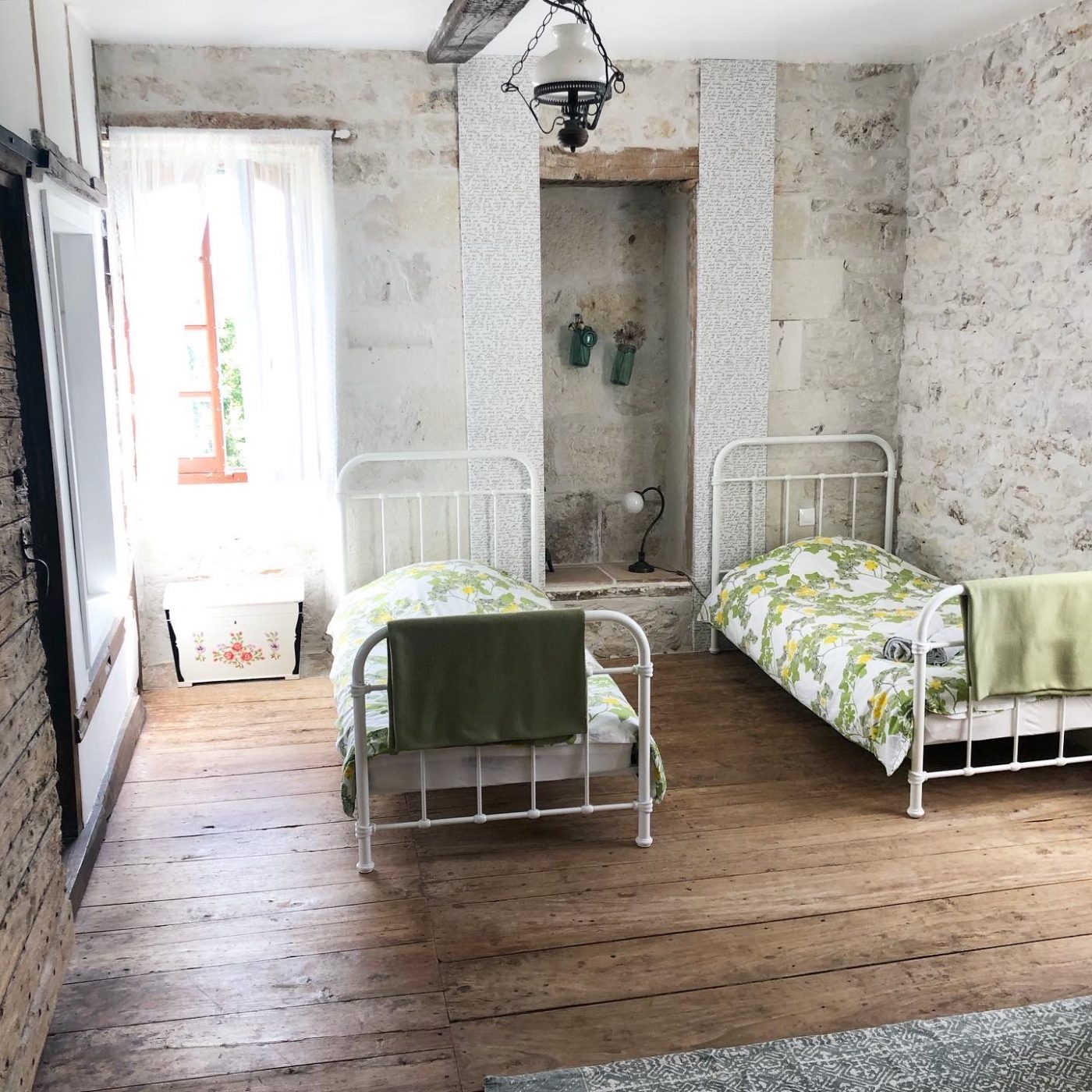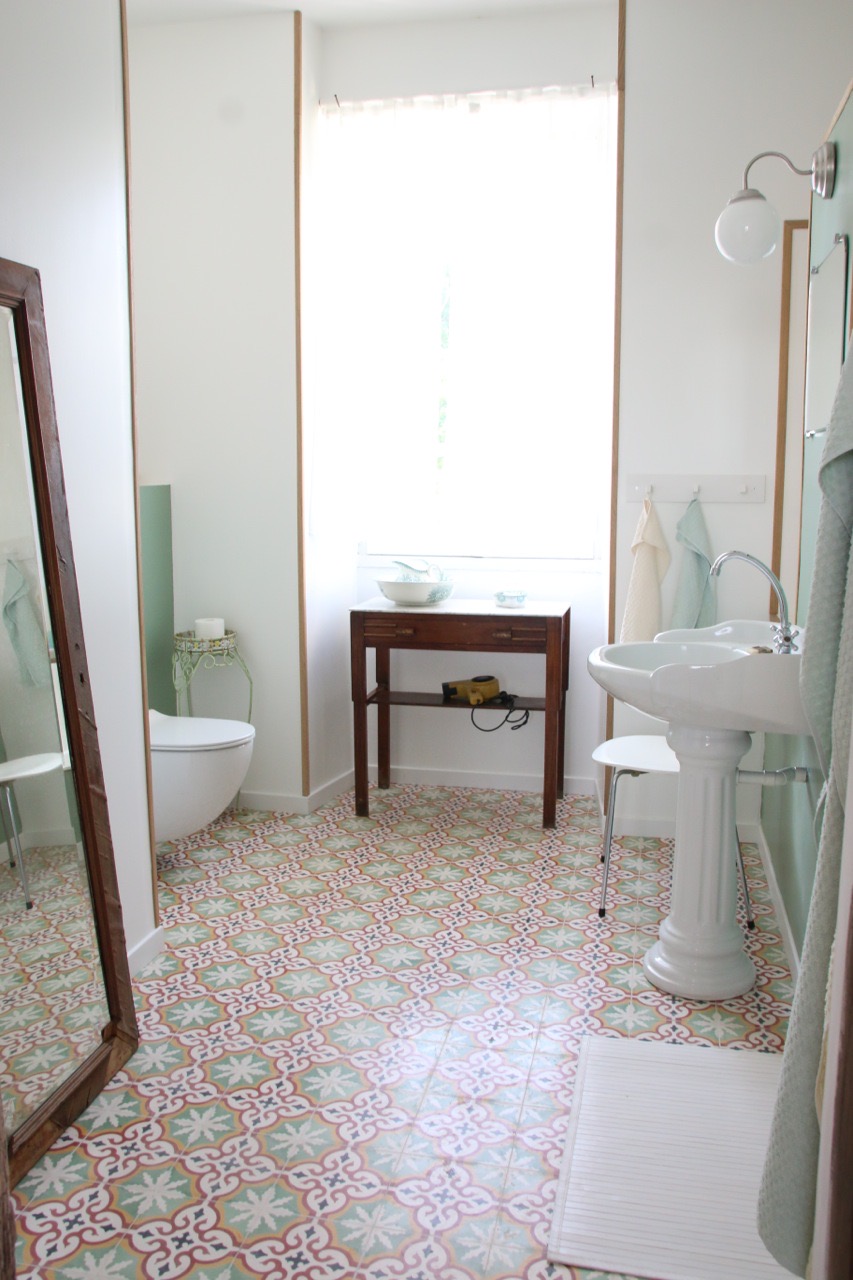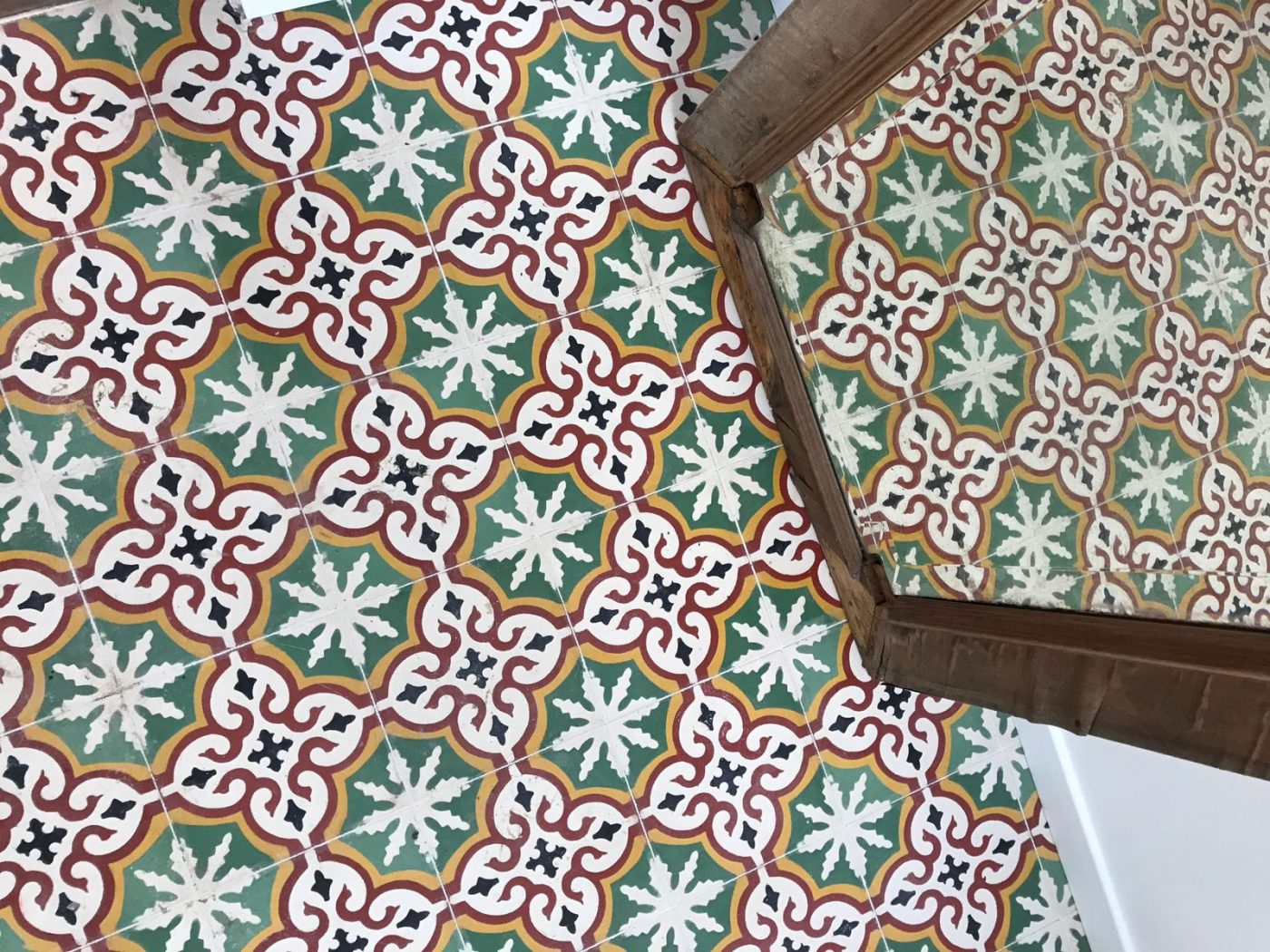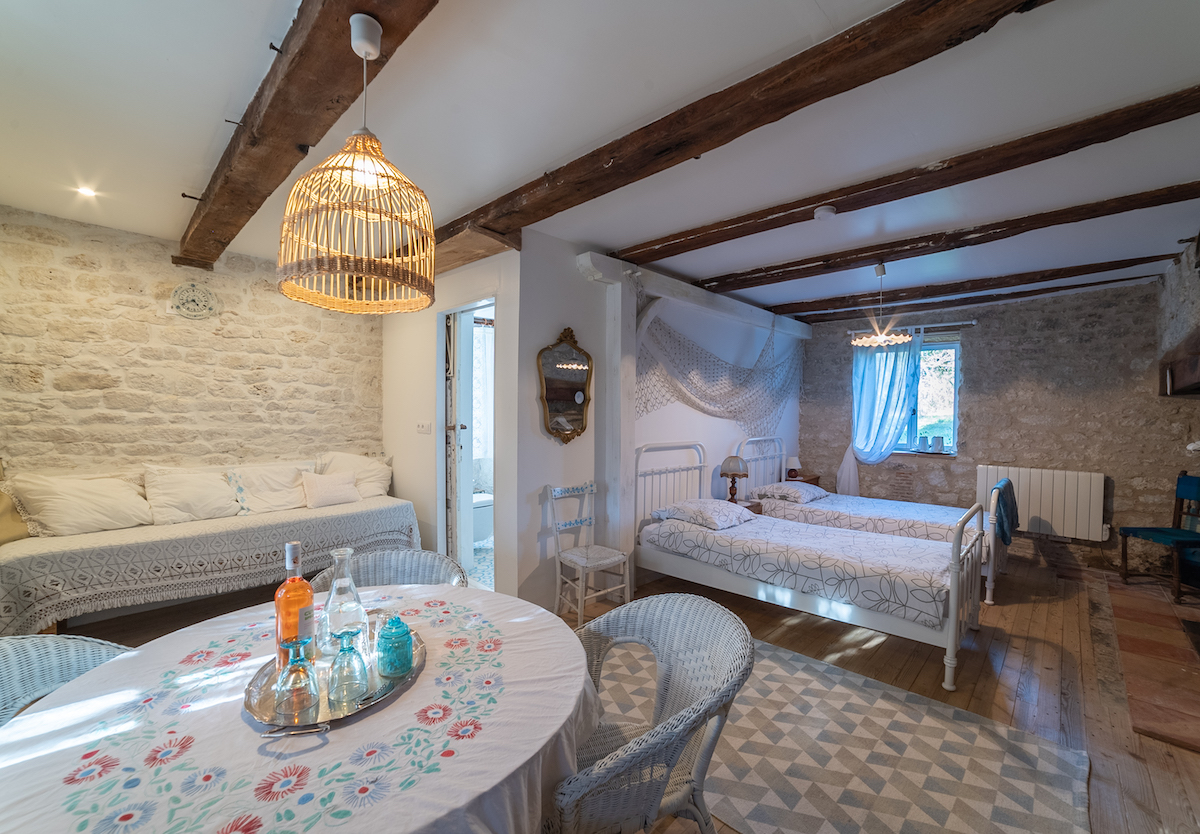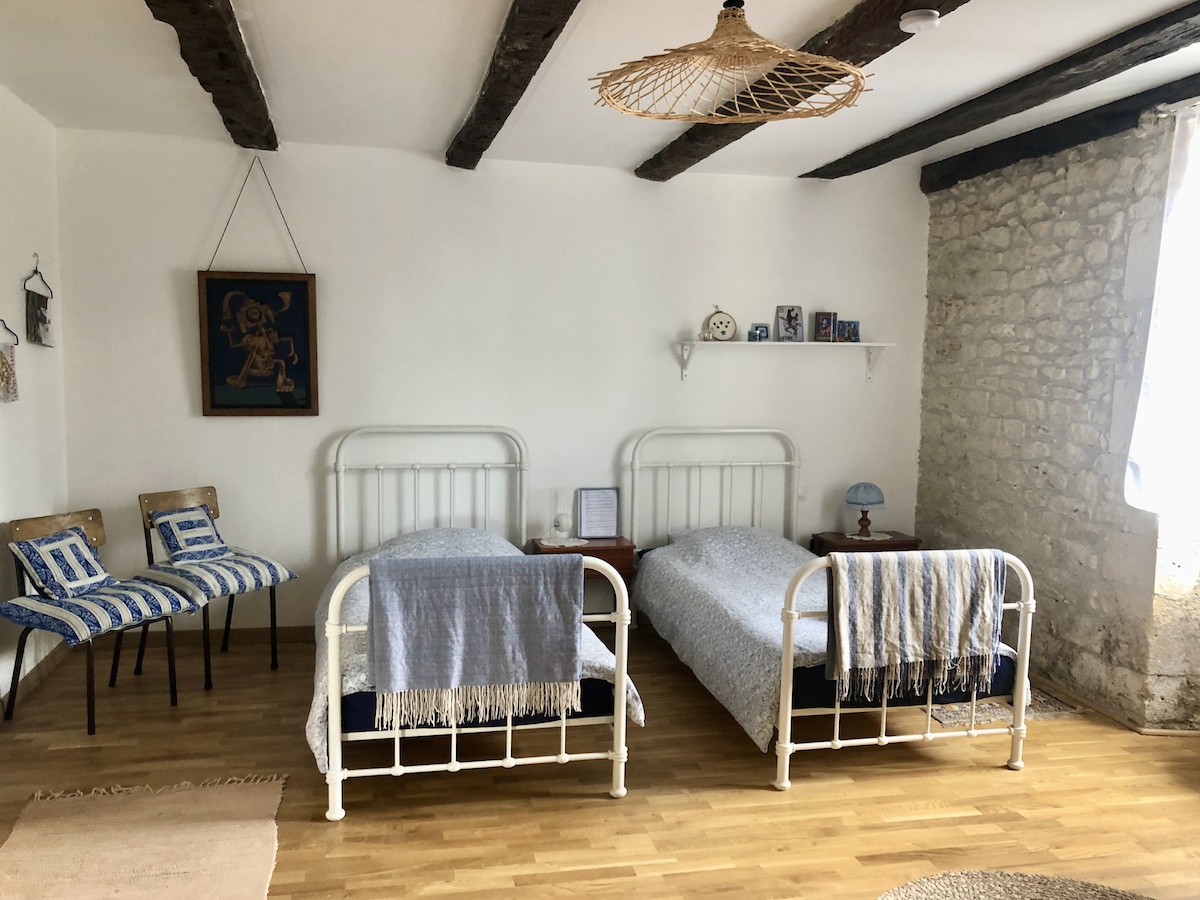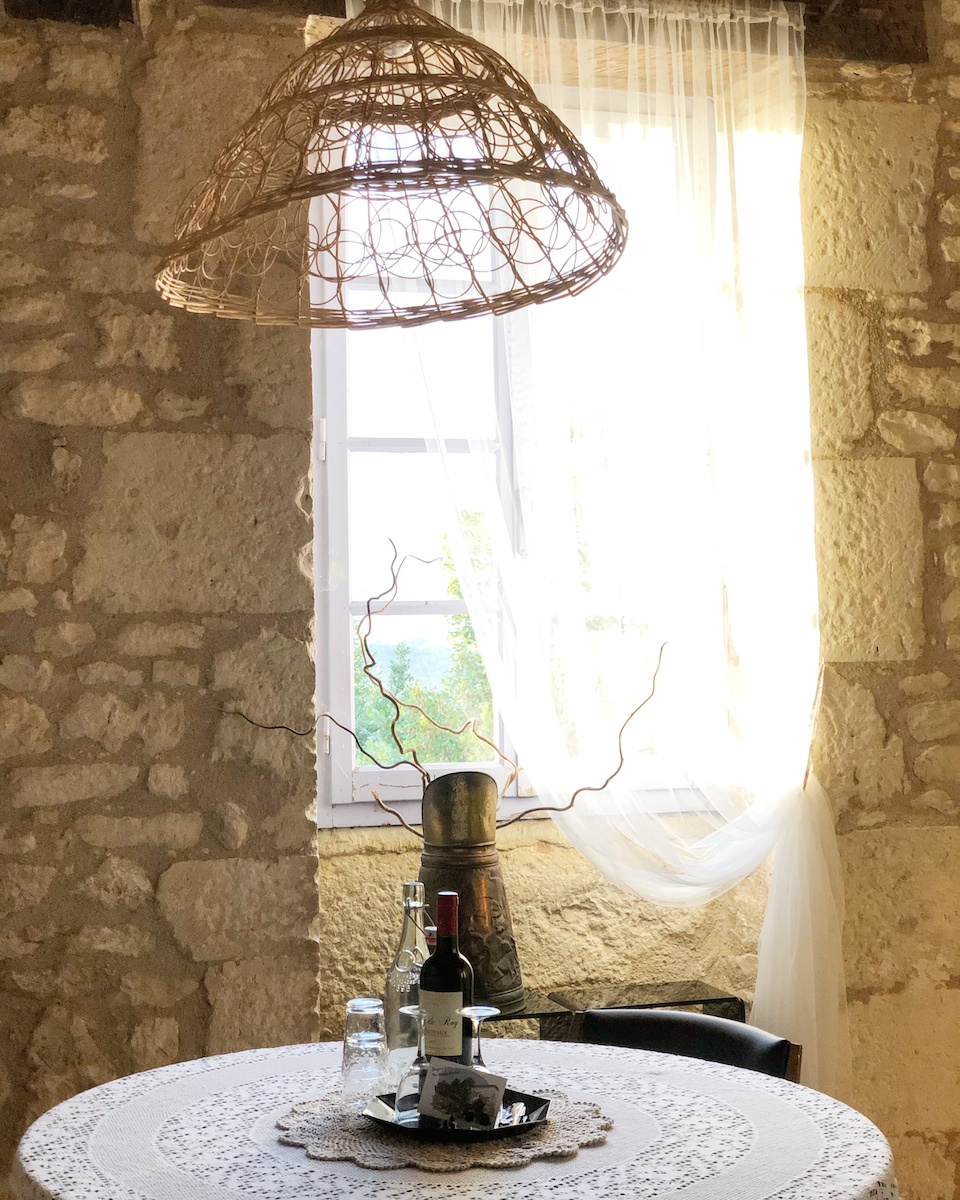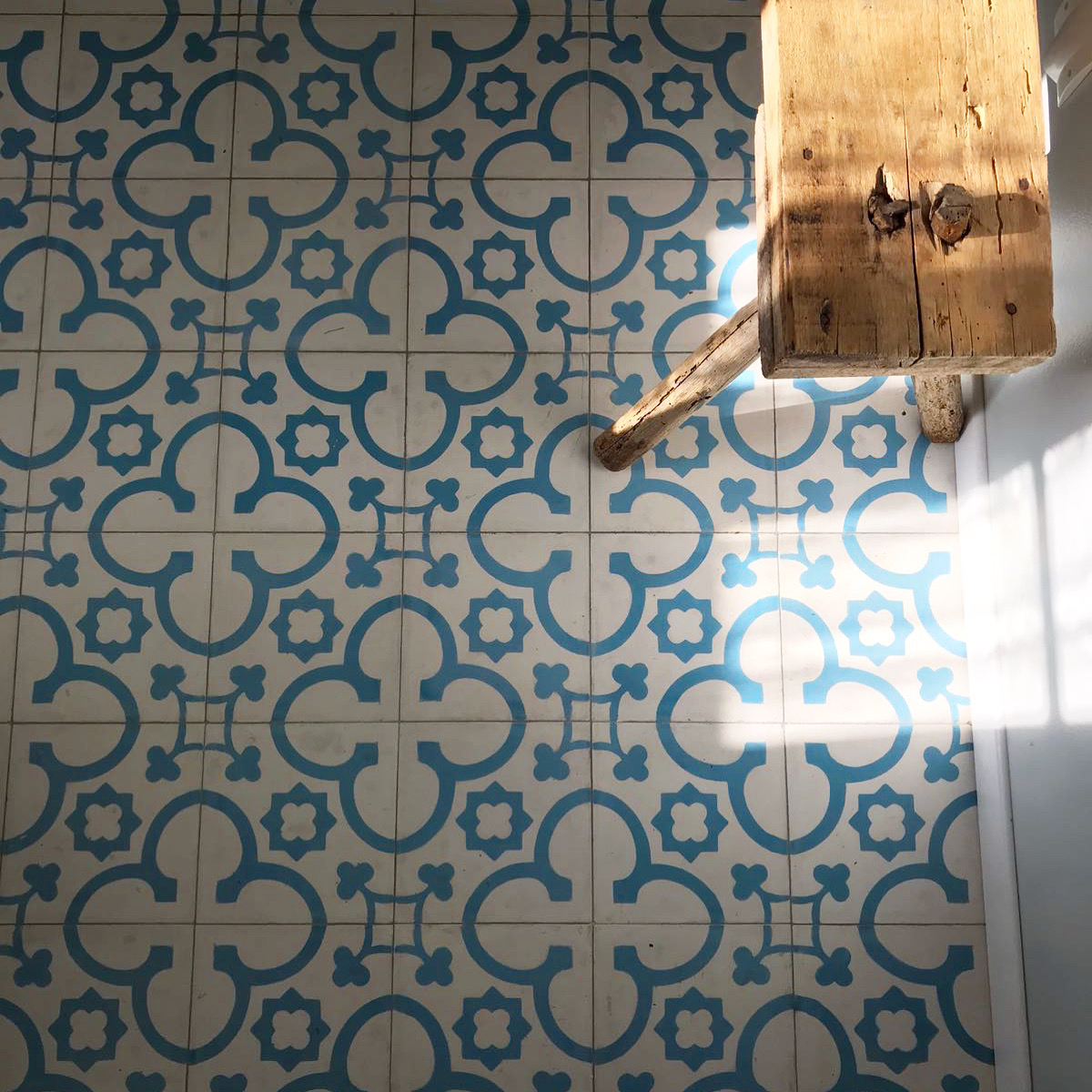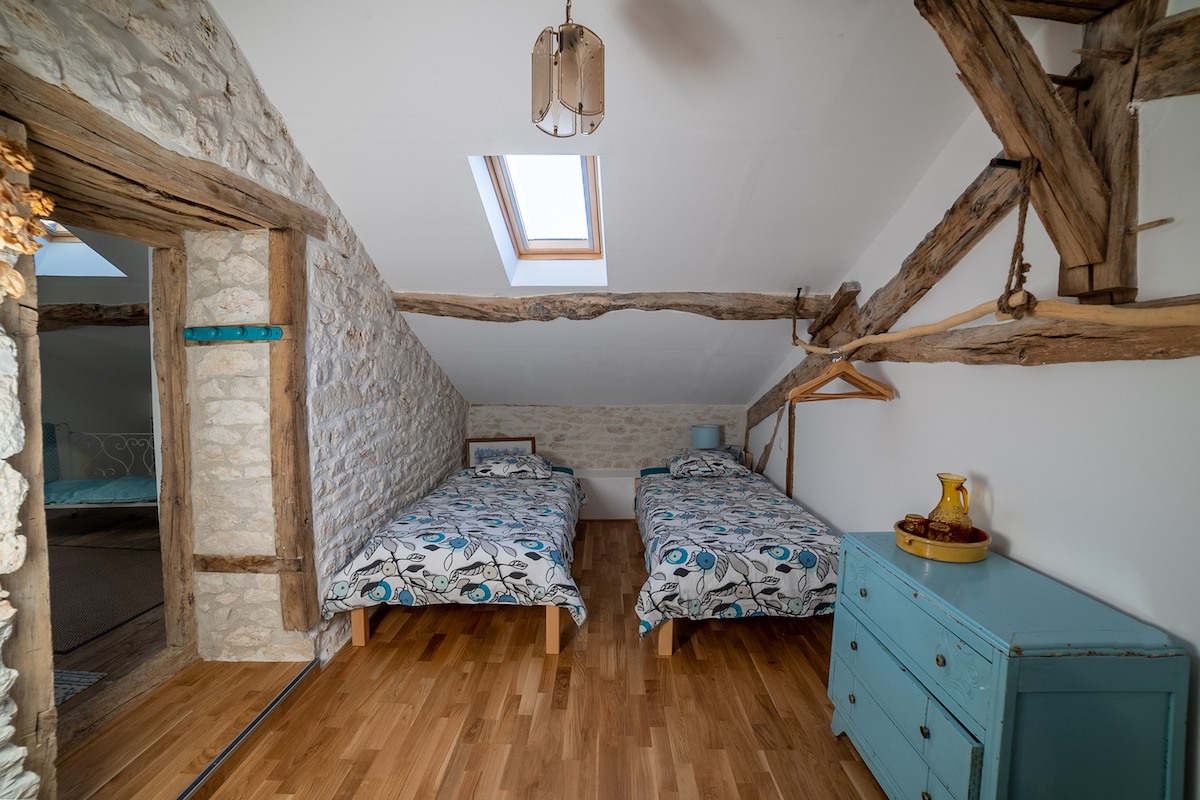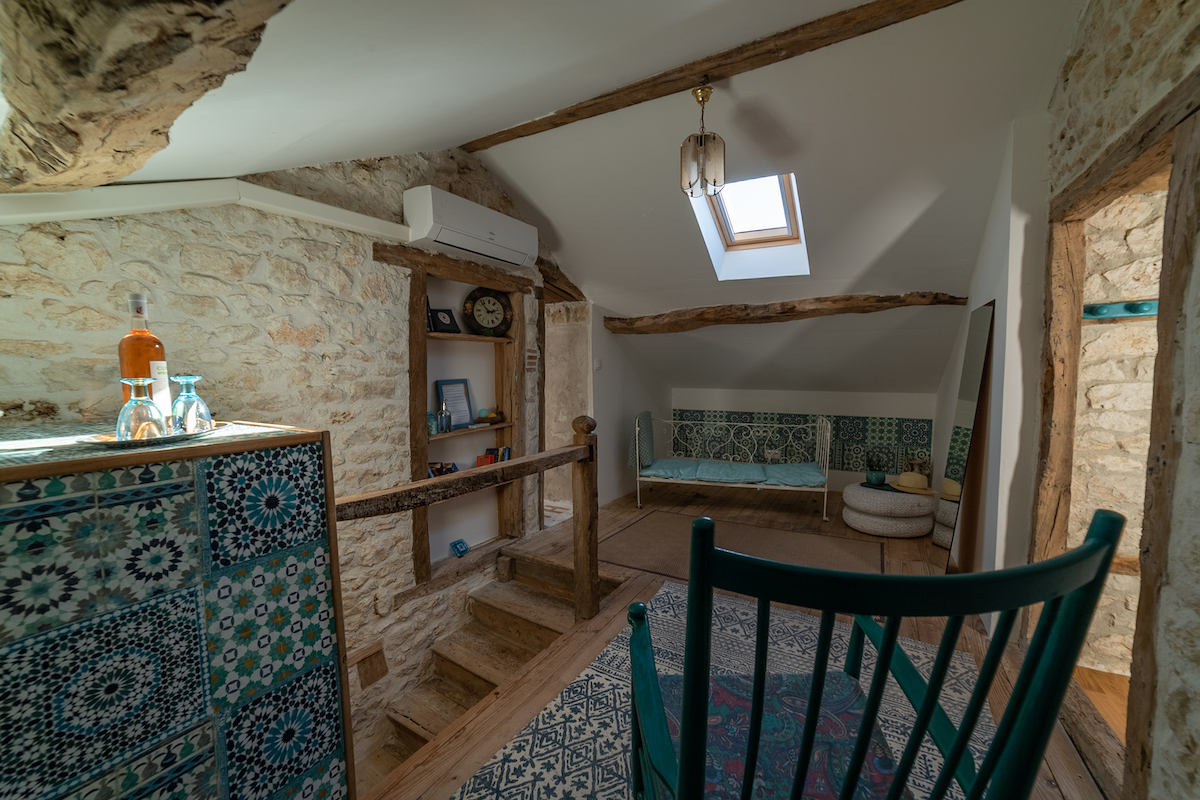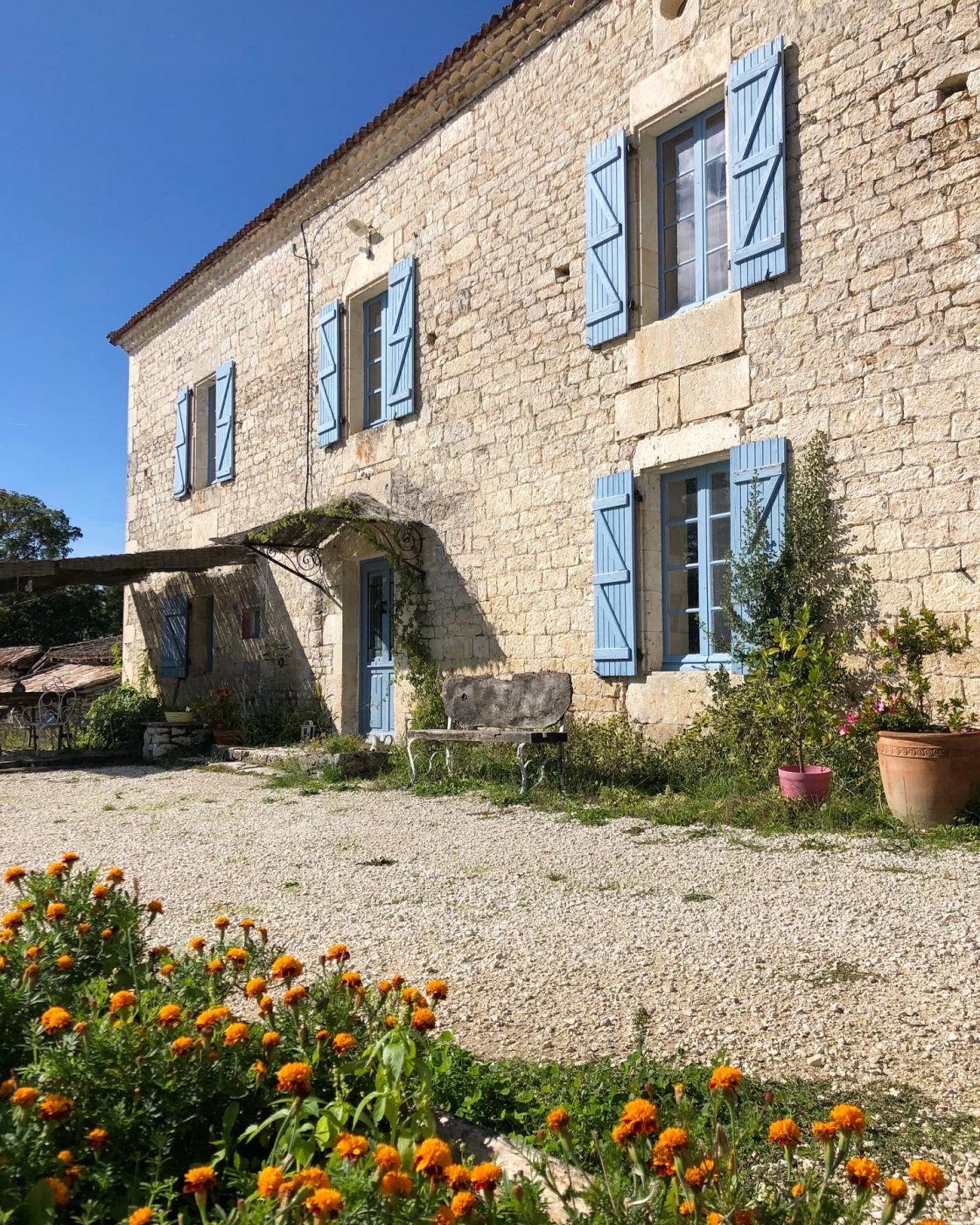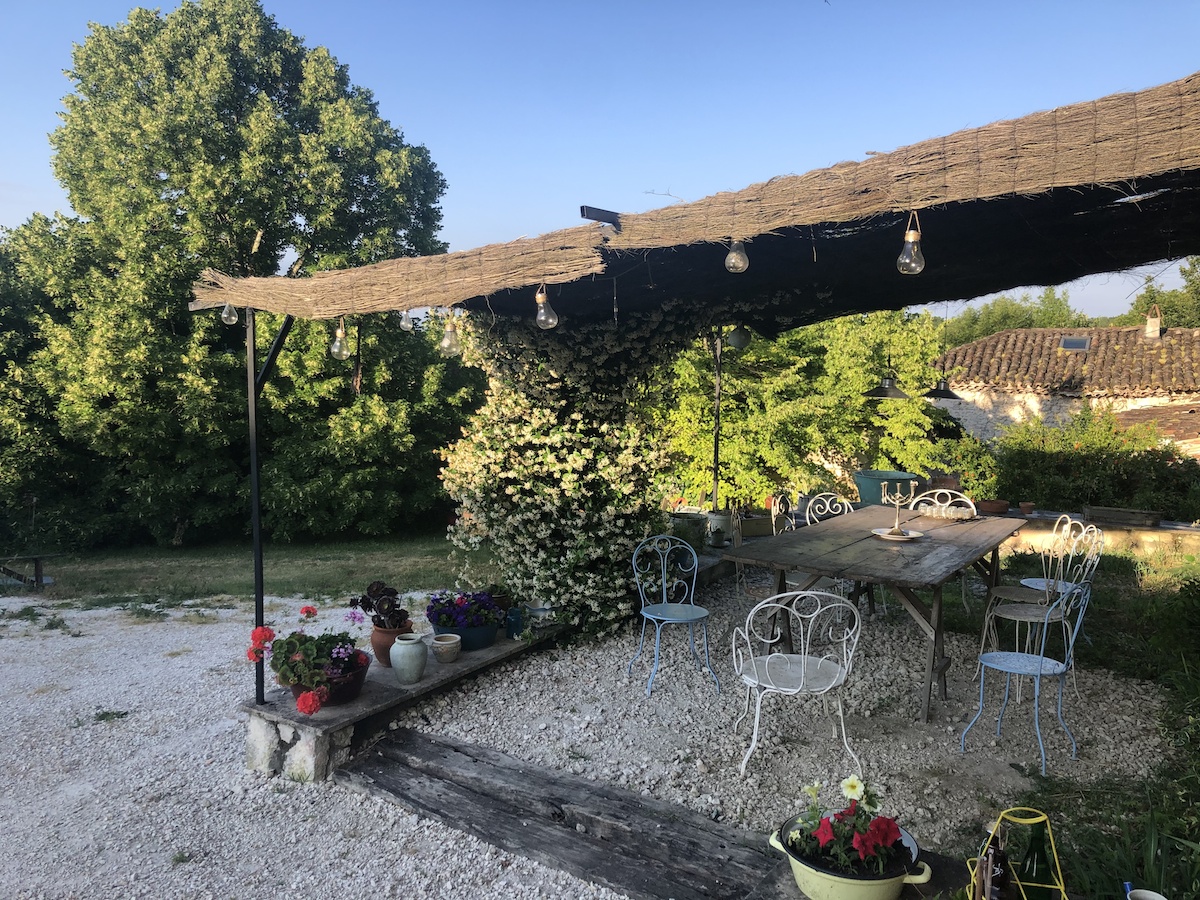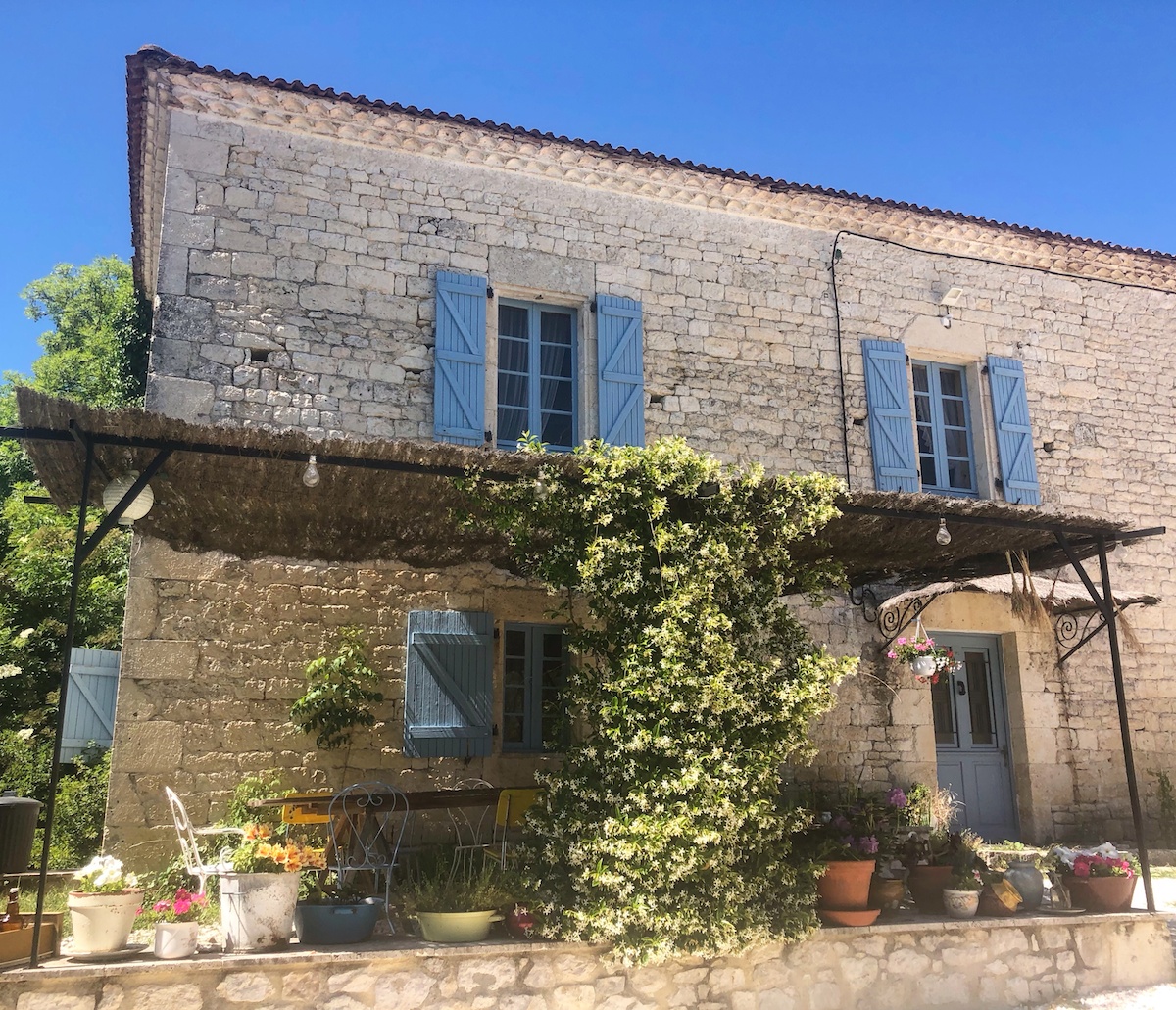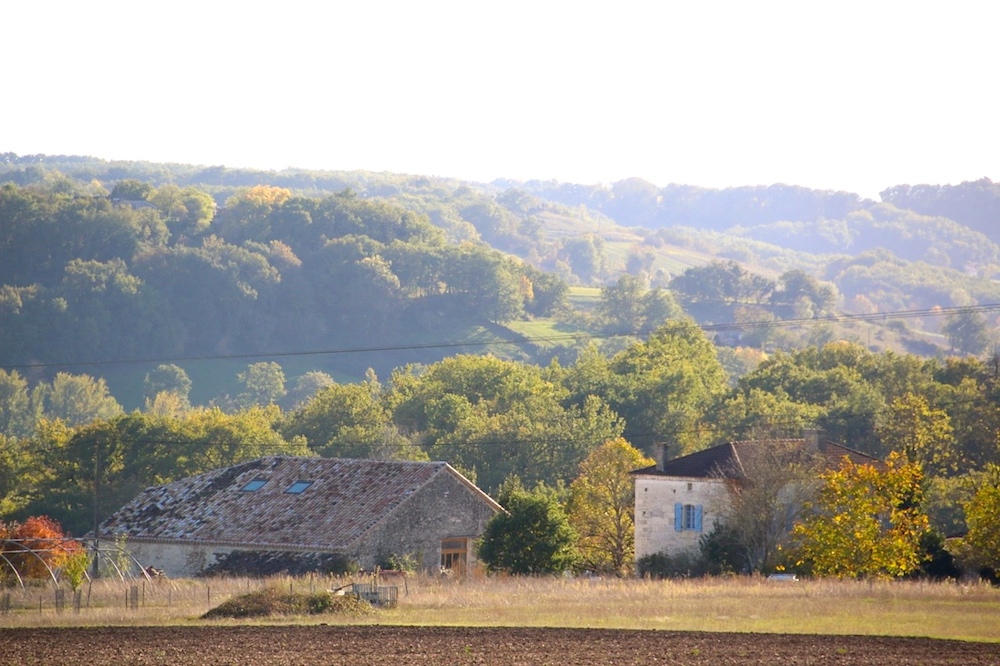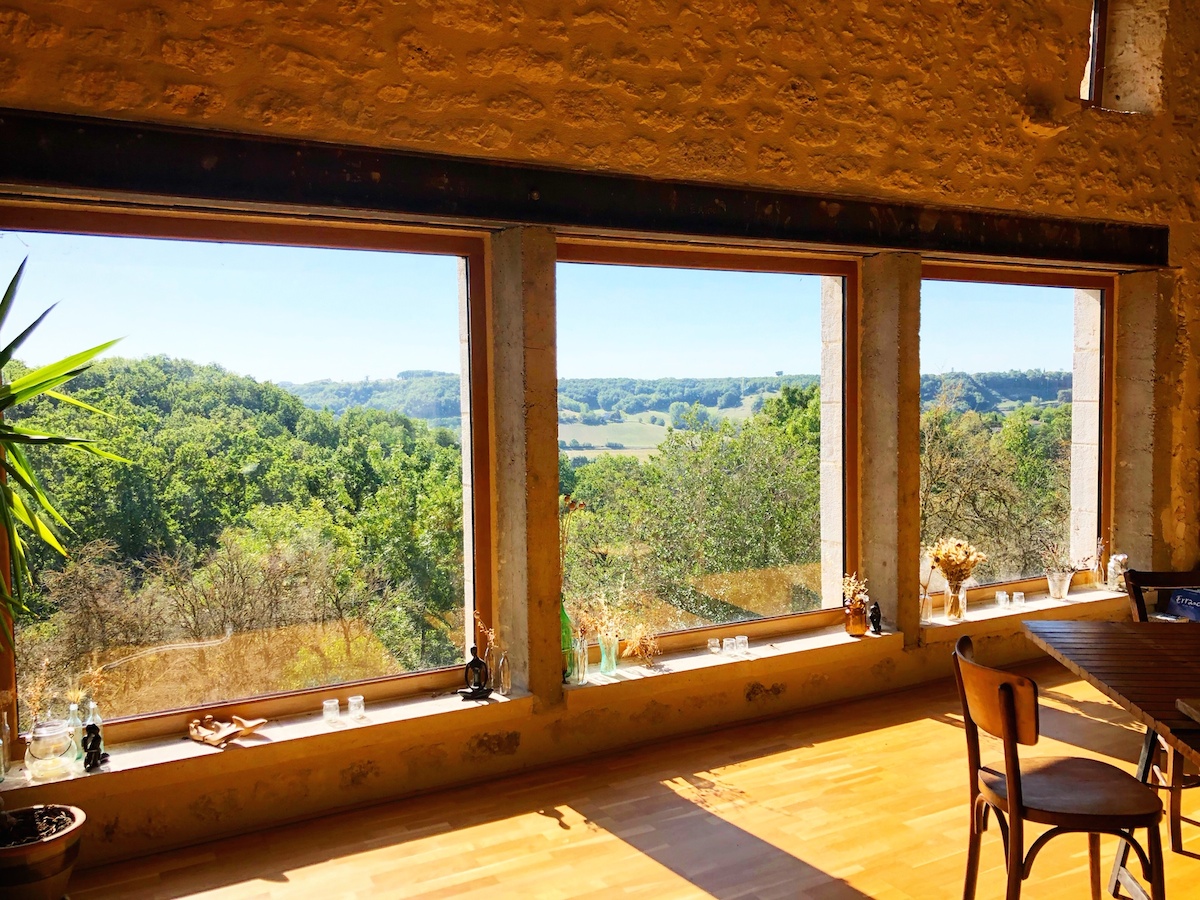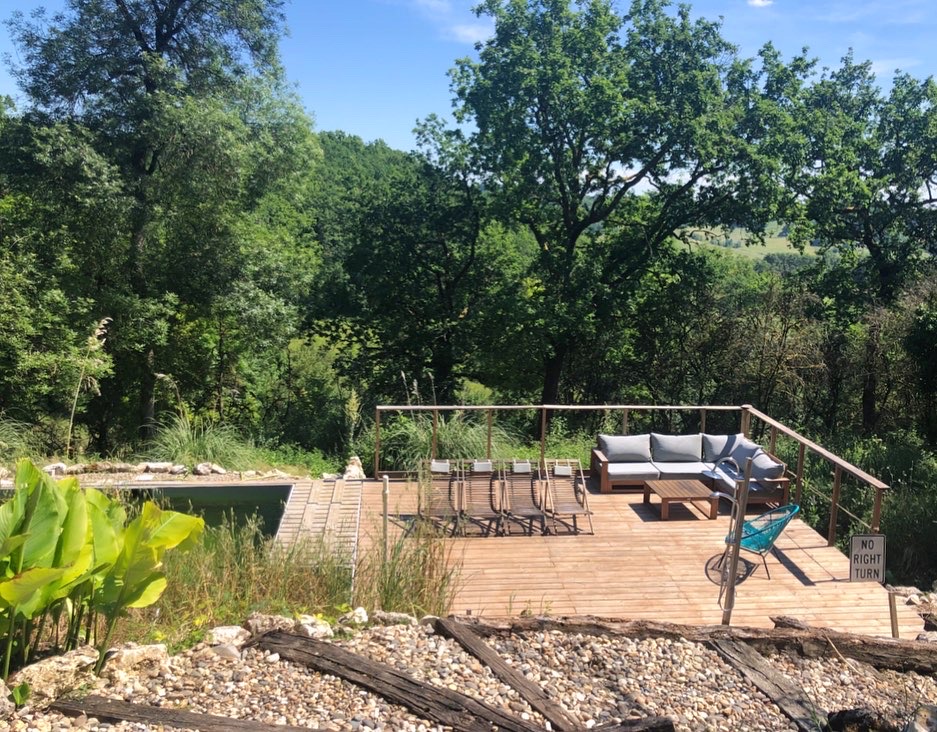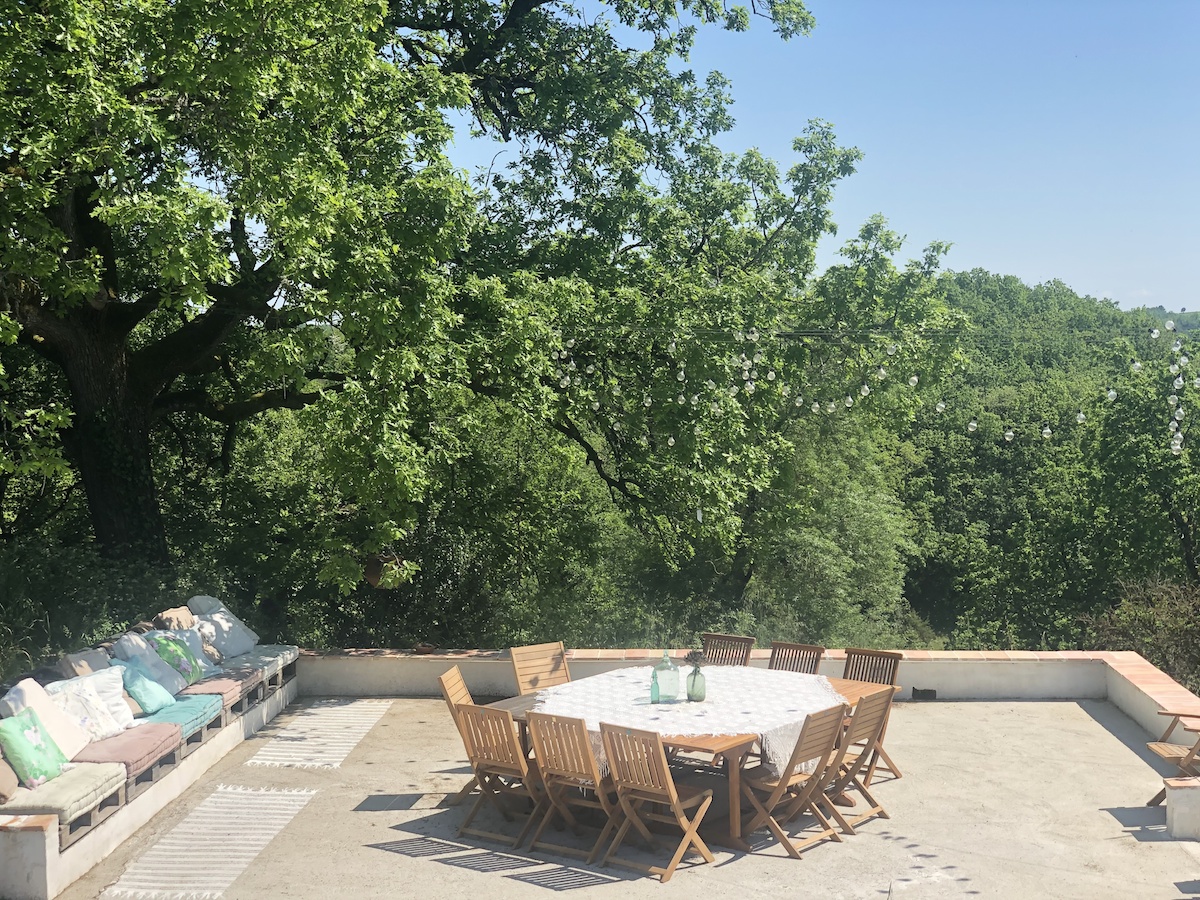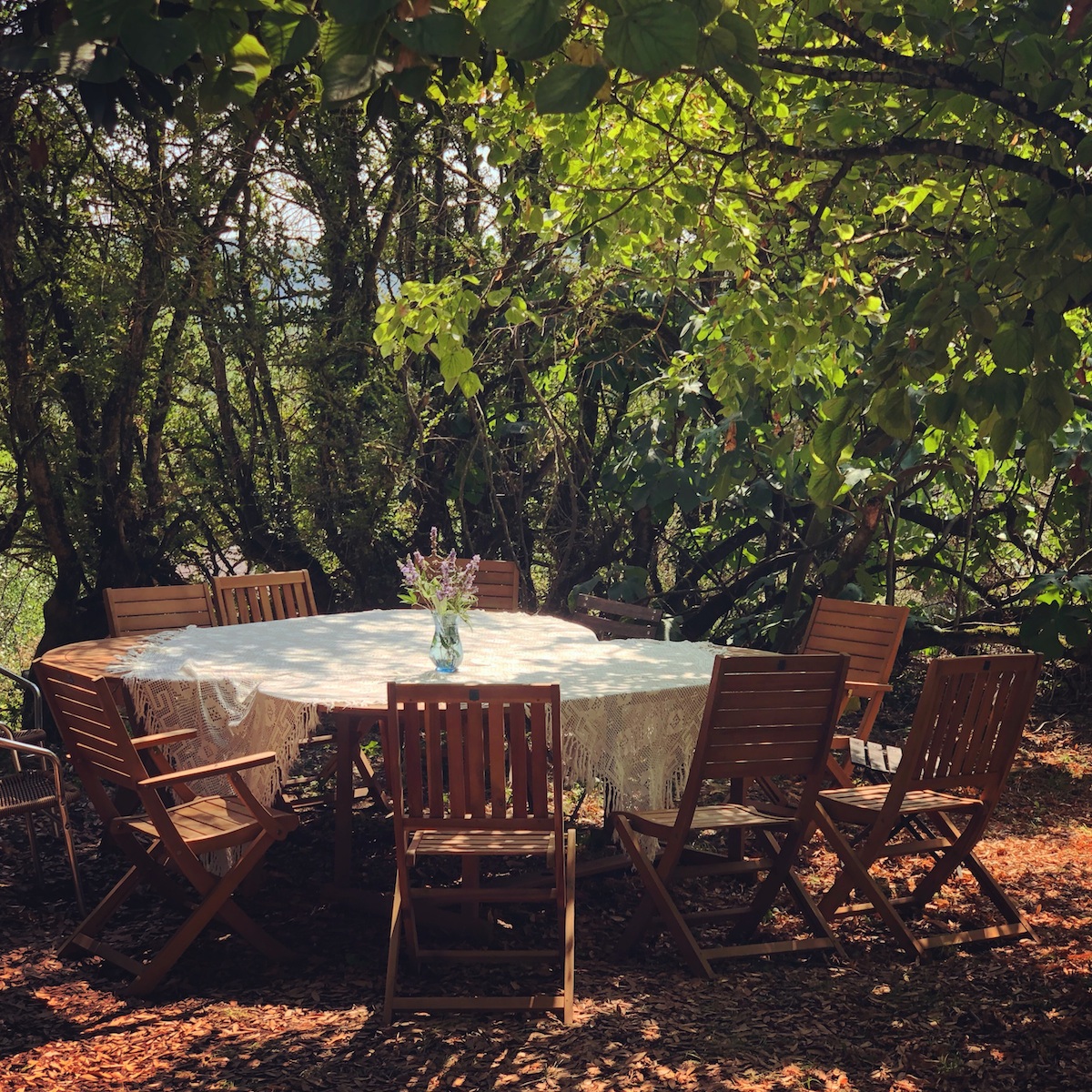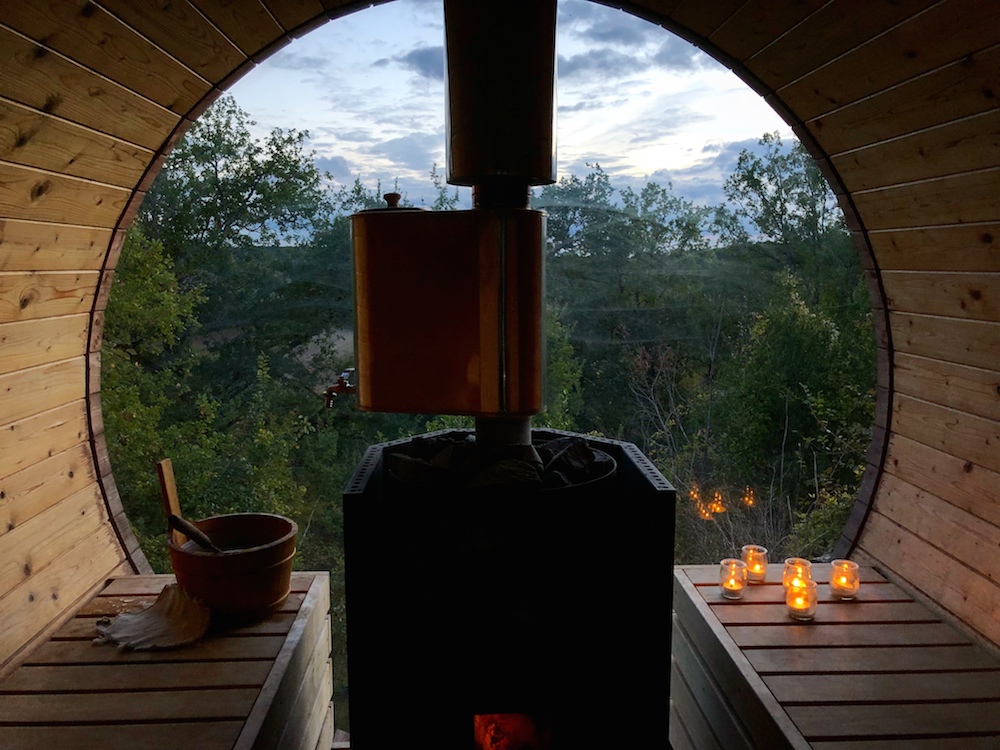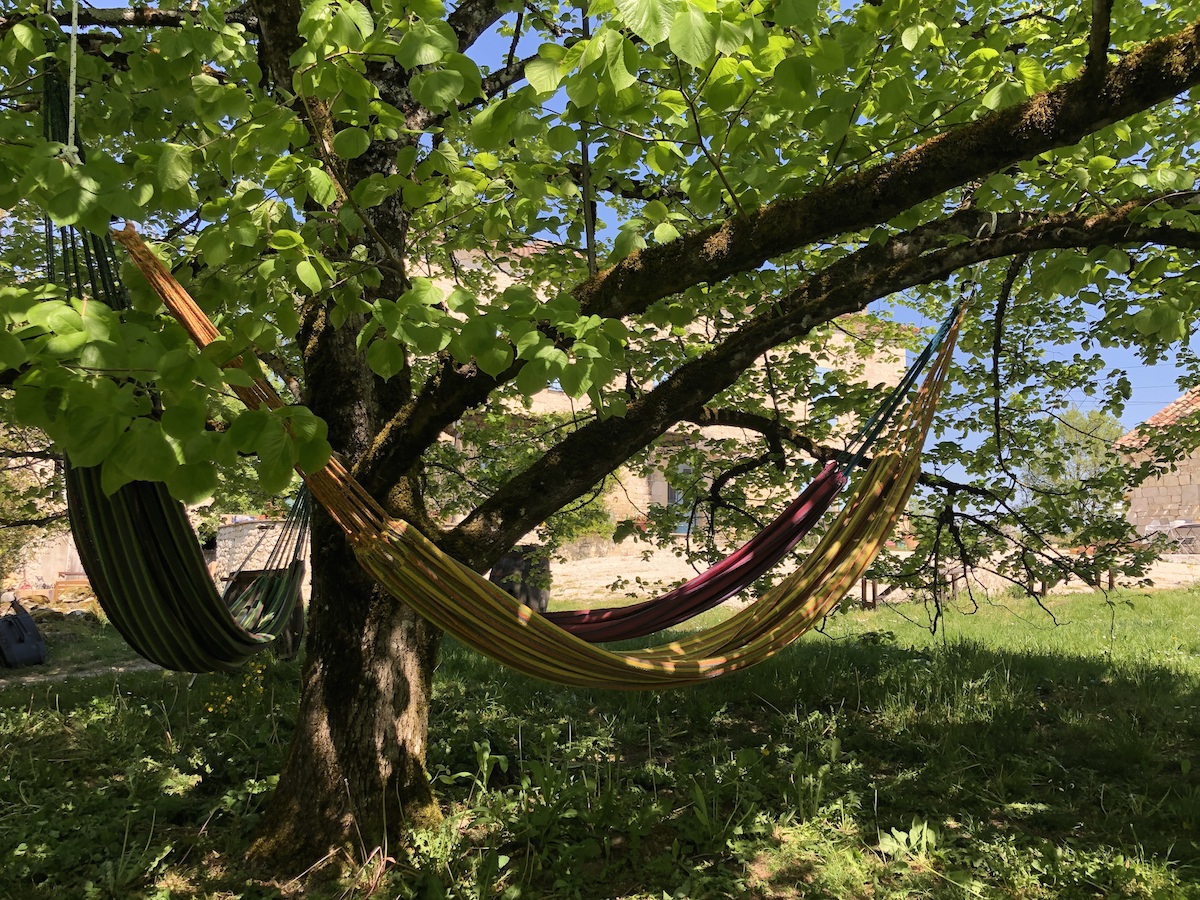 Your Home for the Stay
You will stay in the Guest House of The Happy Hamlet, which centuries ago was home for several families and now has been turned into a place for feeling good. The charming rooms (double, twin or triple) have each an ensuite bathroom with a window. The house has been renovated by preserving as much of the old as possible, yet keeping the comfort in mind. Many recycled treasures have been given new life allowing them to tell you their stories from the past.
Continue reading
The huge barn will be your lounge, salon and kitchen whenever you wish, and the vast property offers woods and prairies, fields and valleys for you to explore. With the practice, meals, discussions, other activities and visits you will surely have plenty to do, to explore and to experience. But you will certainly have your free time, too. Nothing beats the hammock under the trees for good relaxation!
At night, once in bed, you'll be guaranteed a good night's sleep because the only background noise will be the owl informing that everything is.. just fine.
See gallery for more photos of The Happy Hamlet property, the Guest House & rooms, the barn, the outdoors and more. Lovely feedback and reviews from our previous guests can be found on our testimonials page, on our Facebook, and also on Google Business and TripAdvisor .
Close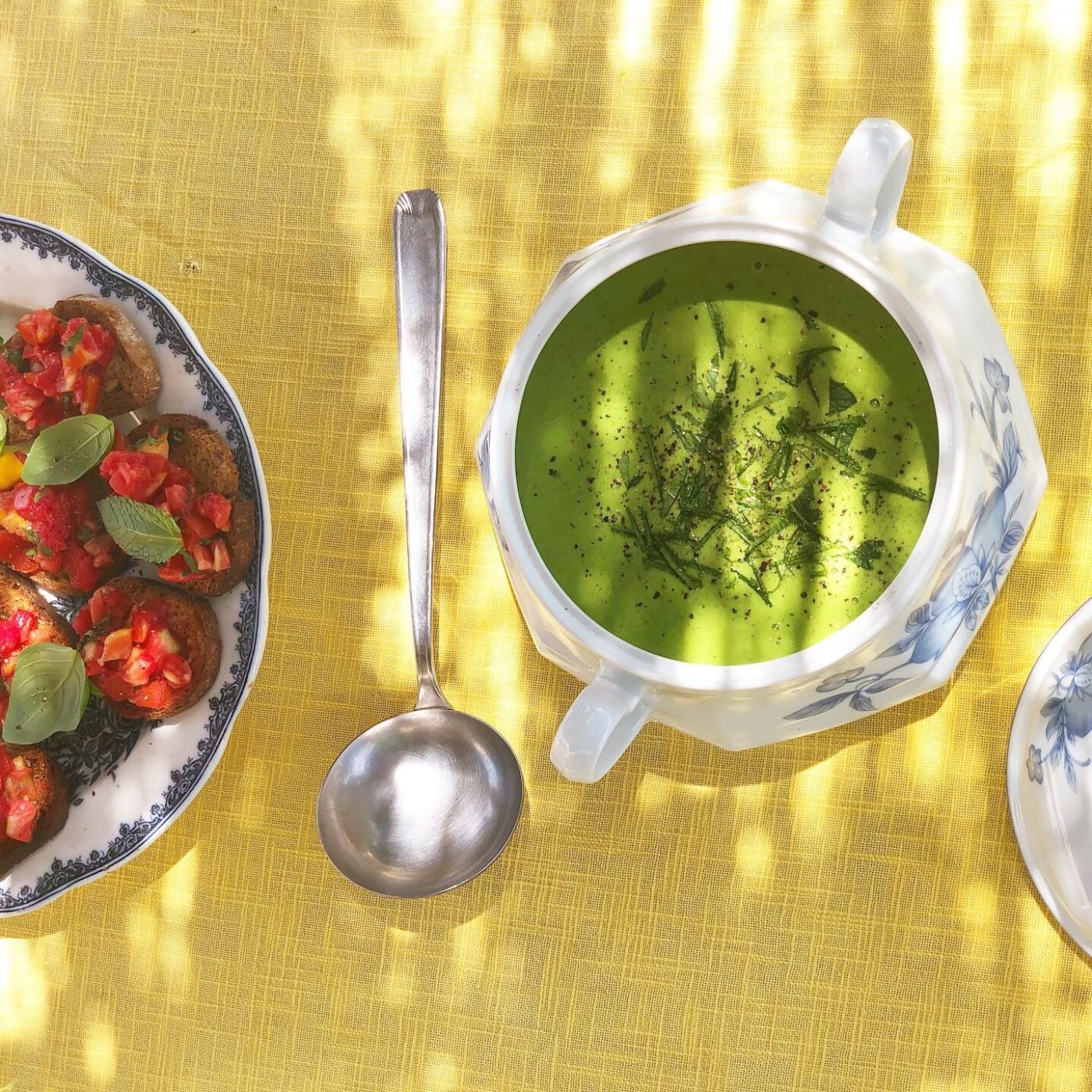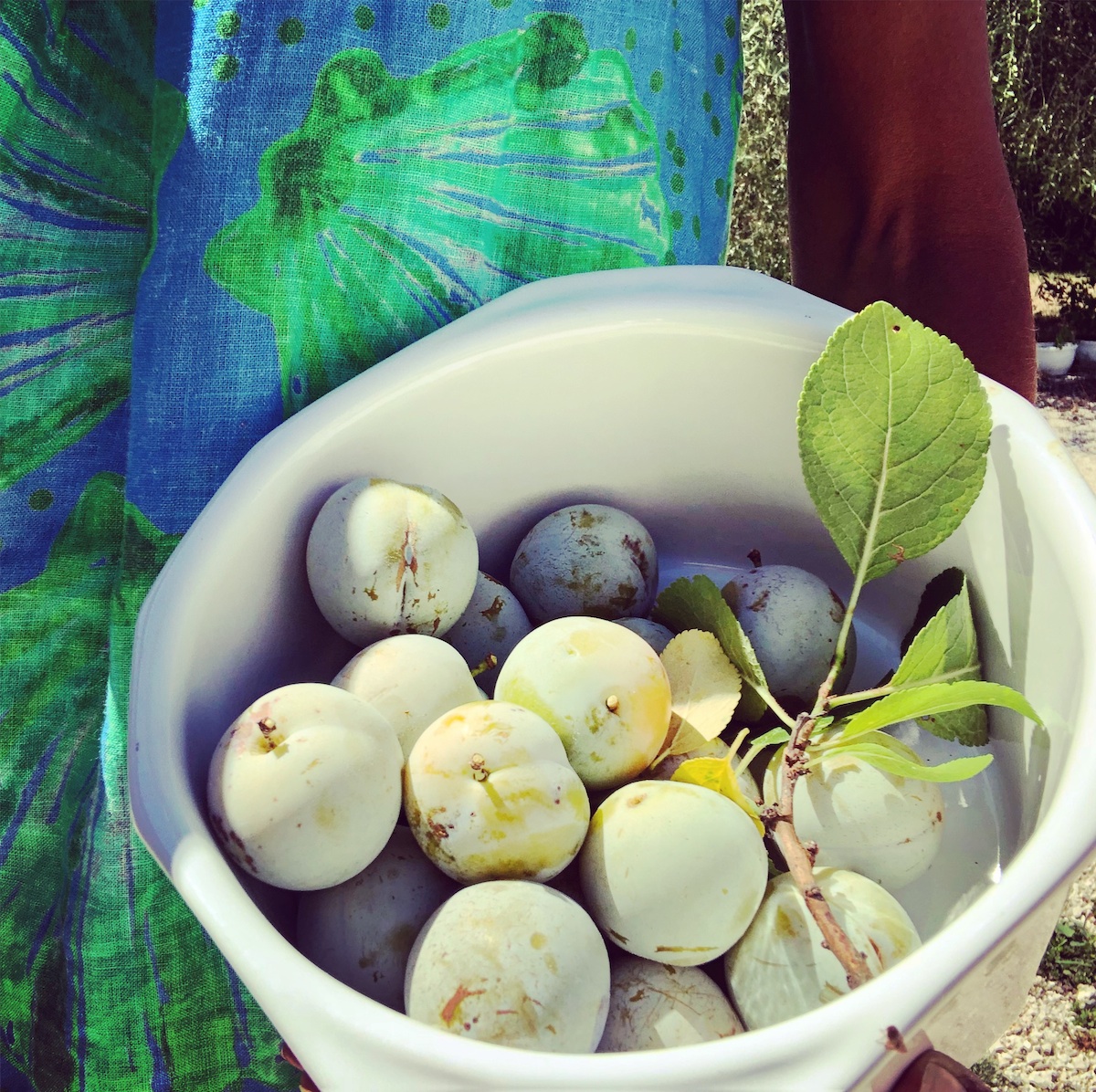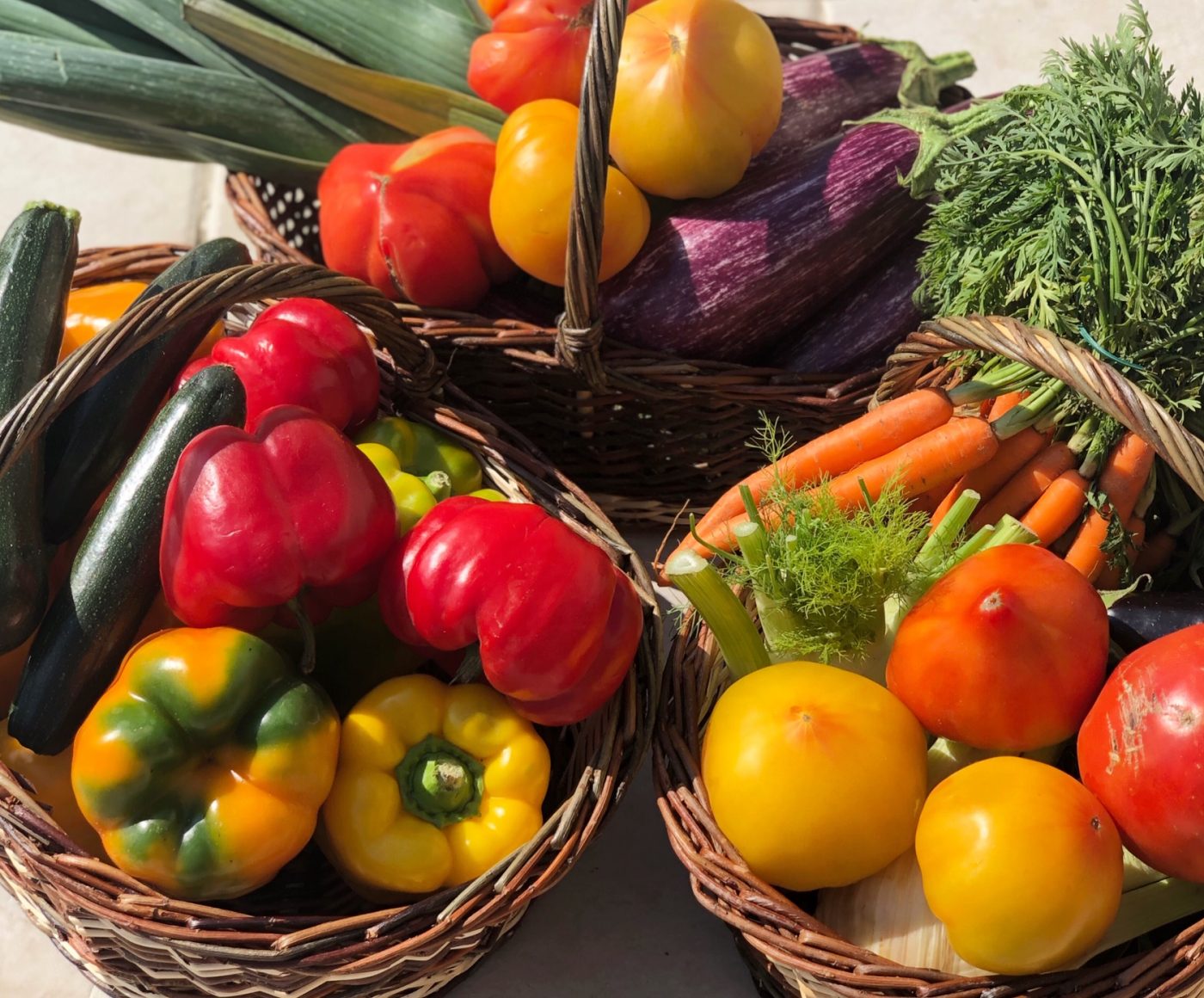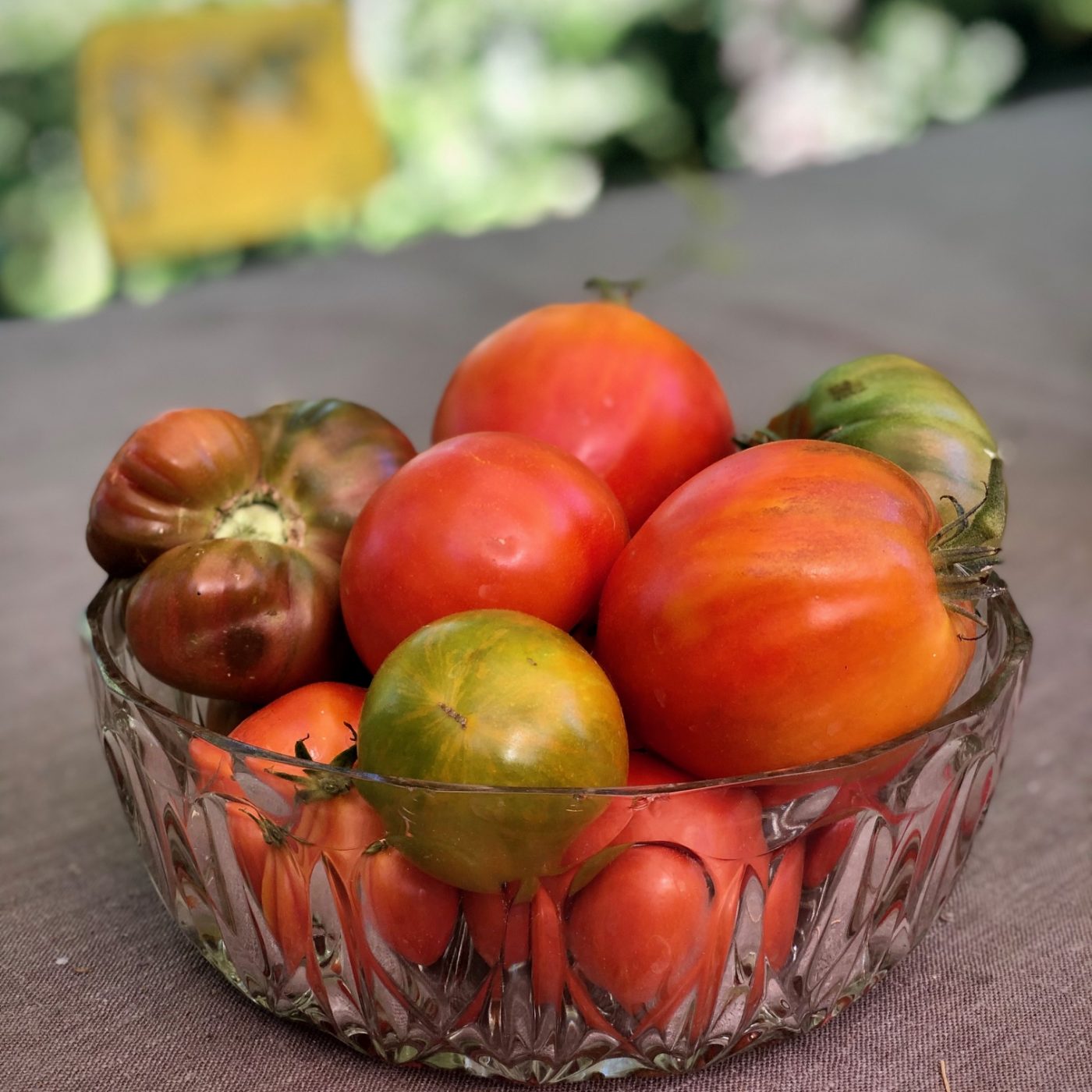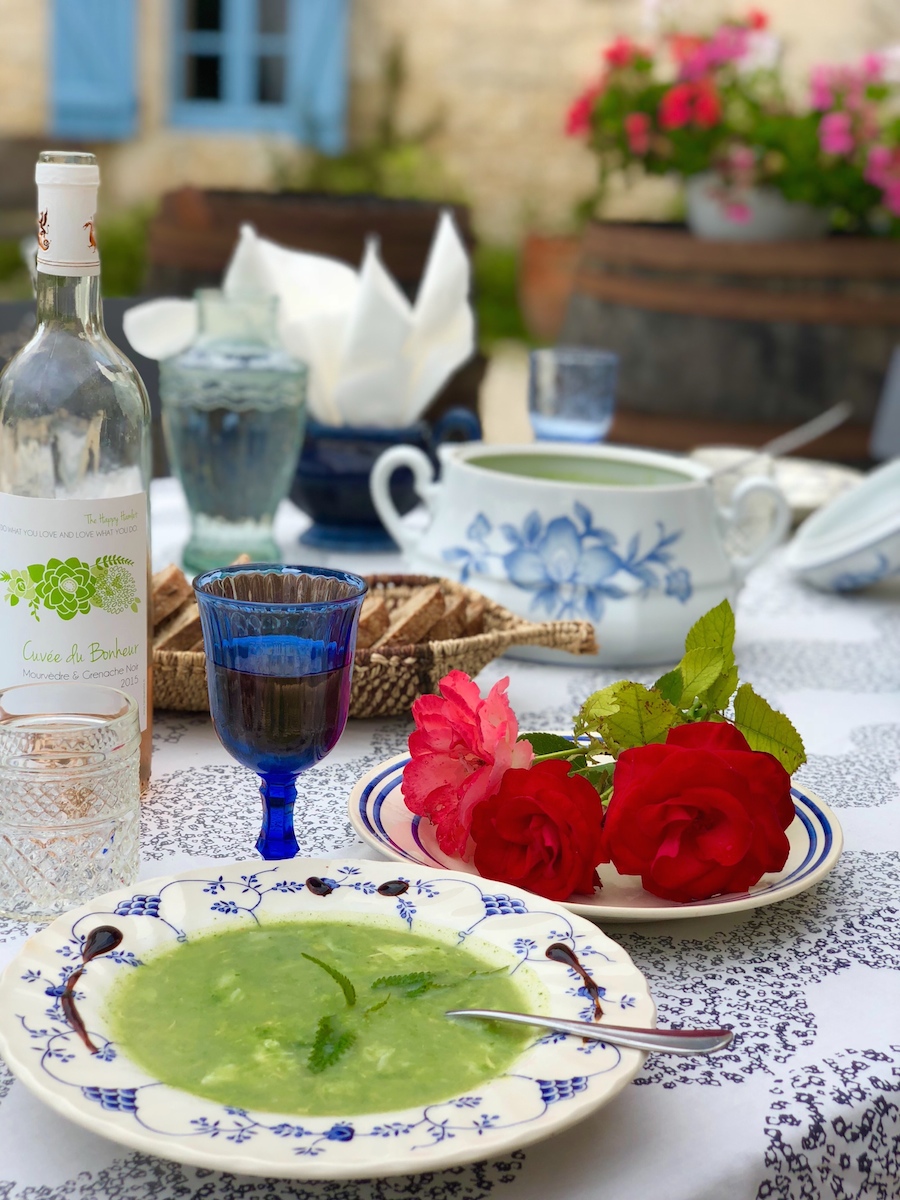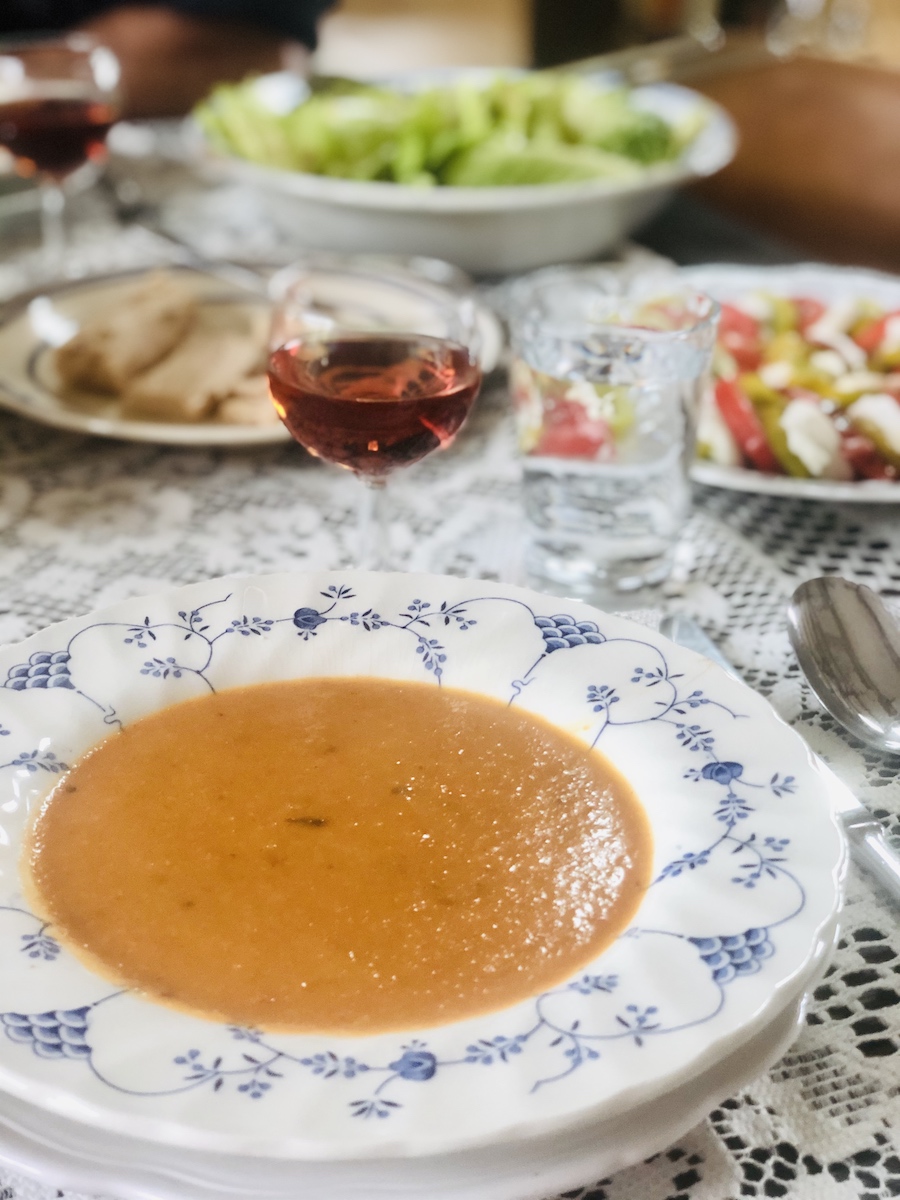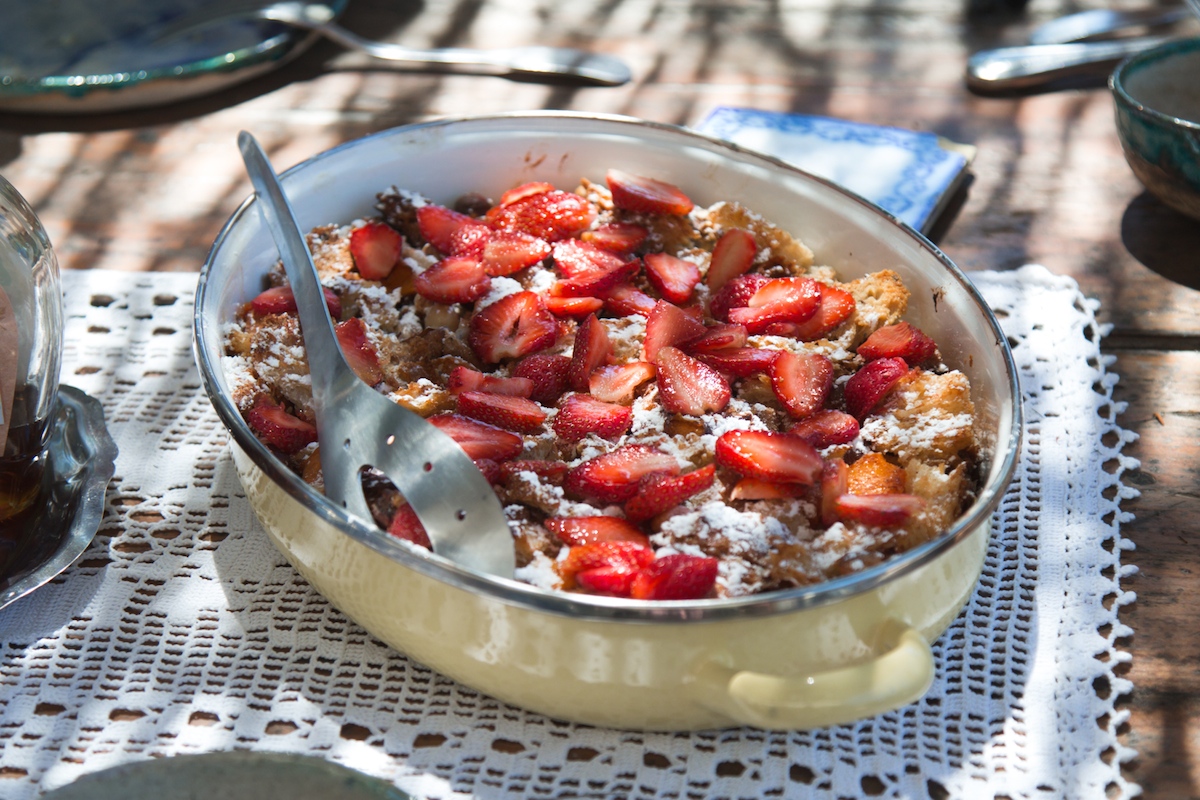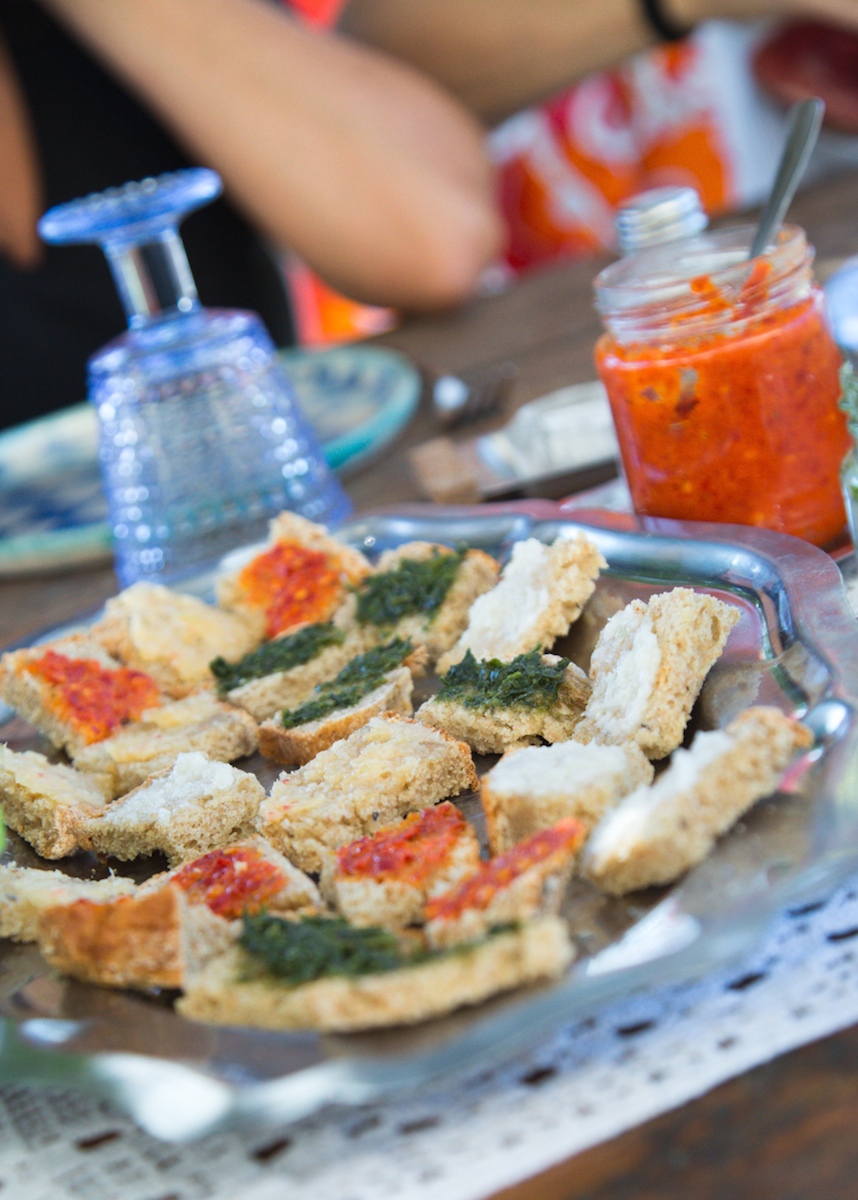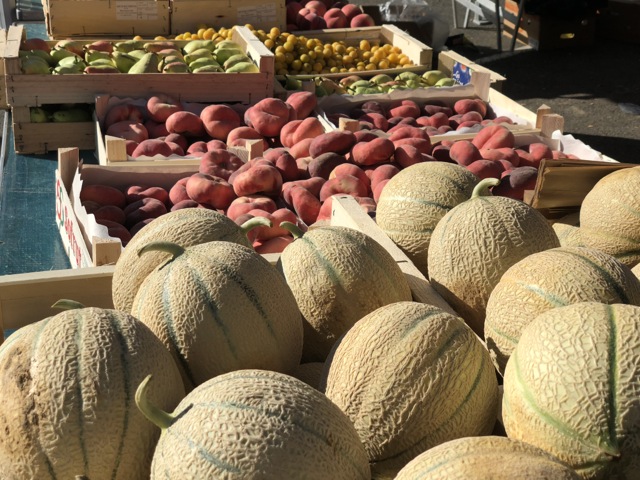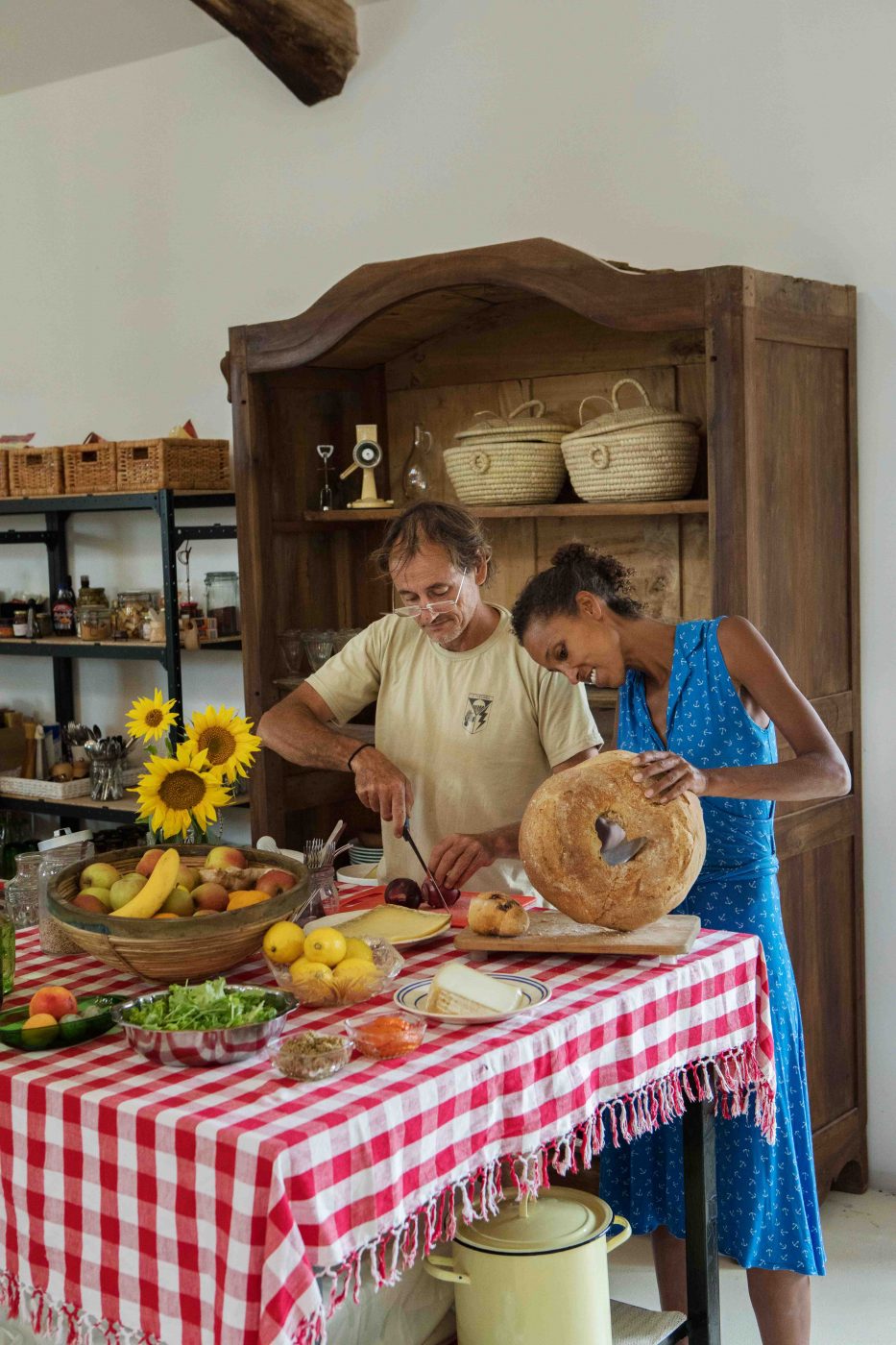 Healthy Local Food
Meals are prepared with own organic produce combined with the offering from the local farmers. The region's wine selection is impressive, and you will be able to taste and find your favorites both during the meals as well as the visits to the vineyards. Breakfast, lunch, dinner, snacks and all drinks are included. You're really meant to feel "at home", which means that you're welcome to enjoy anything from the garden or kitchen whenever you feel like a healthy snack – or have a glass of wine by the pool if that's what would make you happy right there and right then.
Continue reading
You can join the "Hamleters" and visit one of the daily markets to hand-pick all the fresh goodies for a pique-nique. Bon appétit indeed!
Close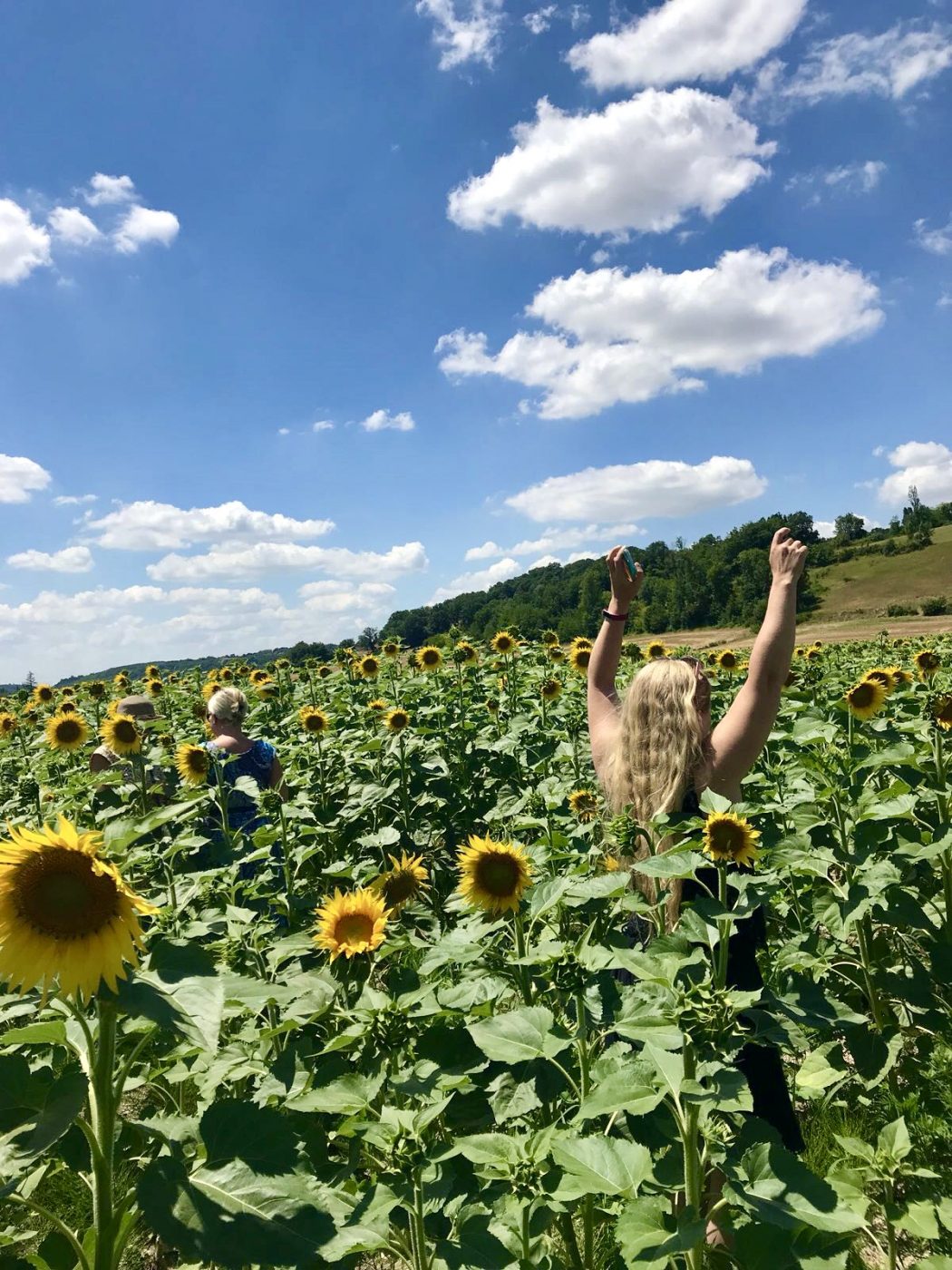 Price & Details
All-inclusive retreat cost: 1550 EUR (incl. VAT)
Included in the price:
Daily Vinyasa flow and Yin yoga classes
Accommodation (5 nights) in The Happy Hamlet guest house (twin/double or triple room, ensuite bathroom)
All meals, snacks, drinks
Property with vast outdoors, pool, sauna, various sports/games equipment
Visits in the region and logistics accordingly
One bundled airport transfer from and to Toulouse-Blagnac Airport
Good mood, happy company, recharged body&mind&soul!
Please note that airfares and insurance are not included in the price.
---
Inquiries & Reservations
---
Info on the classes: marikovibes@gmail.com
Details on the retreat & to reserve your spot: suska@thehappyhamlet.com
Local organiser: SARL HAPPY HAMLET, Lieu dit Gary, 82190 Fauroux, France. Please see The Happy Hamlet conditions for more details.
Please note that our cancellation policy reflects the current global situation. This means that you will get 100% of the fee refunded if you can't attend due to Coronavirus related travel restrictions (updated after your reservation) in France or your home country.
For directions, closest airports and train stations please see our Contact page.
Join the retreat Event on Facebook and follow us on Instagram to get the latest news!
Welcome! Bienvenue!